French Open takeaways: Rafael Nadal did all he could to erase those fears
Let's be honest. There was little chance Robby Ginepri was going to win a set off Rafael Nadal on Monday, let alone the match.
Still, with questions circling after arguably his worst clay-court season in a decade, Nadal made sure not to slip up even a fraction of an inch in his first match at Roland Garros. The No. 1 seed and eight-time champion flattened the 31-year-old American to the tune of 6-0, 6-3, 6-0 in one hour, 42 minutes.
It was a match hardly indicative of the challenges that will face Nadal later in this draw, but after losses on clay to Novak Djokovic, David Ferrer and Nicolas Almagro in the past five weeks, it was exactly the start Nadal needed.
How does one approach a match like this?
"Always the same: To win against anyone I need to play at a good level and I need to be ready for fight and for everything that I will need to do to win," Nadal said.
OK then.
Nadal is now 60-1 all-time at Roland Garros.
No major magic here for Stan Wawrinka
The Australian Open champ did not have the easy day that fellow favorites like Nadal, Novak Djokovic and Maria Sharapova had. Worse, he's headed home early.
The third-seeded Wawrinka — a quarterfinalist at Roland Garros in 2013 — was overwhelmed by Spain's Guillermo Garcia-Lopez, losing 6-4, 5-7, 6-2, 6-0 in their first-round match near the end of Monday's play.
Wawrinka was the surprise winner at the Australian Open earlier this year, beating Nadal in the final, but in his first Grand Slam event since, he looked like the inferior player against the 41st-ranked Garcia-Lopez, who has never been past the third round at a major.
It marks the end of an up-and-down clay season for Wawrinka, who won the Monte Carlo Masters before suffering early exits in Madrid, Rome and now Paris.
It will be interesting to see where Wawrinka goes from here. The Wimbledon grass is just a month away, and he has never played too well there. He hasn't made it past the second round in London since 2009.
Americans come back to Earth on Day 2
After the better end of the American contingent performed well on Day 1, Monday saw a host of unseeded U.S. players go home quickly. Michael Russell, Christina McHale, Lauren Davis, Vania King and Anna Tatishvili all joined Ginepri in defeat as the Americans went just 2-6 on the day and dropped to 7-7 overall so far for the first round.
McHale pushed the No. 32 seed Elena Vesnina of Russia to three sets before losing 7-6 (0), 4-6, 6-3. Davis took the first set off Kazakhstan's Yaroslava Shvedova before falling 3-6, 7-5, 6-4. Russell lost in four sets to Colombia's Alejandro Gonzalez. Tatishvili lost to Japan's Kurumi Nara 6-1, 6-4.
One of the wins came because, well, there was no other option. In an all-U.S. showdown, Taylor Townsend beat King 7-5, 6-1.
The lone win over another nation came from Donald Young, who beat Israel's Dudi Sela by the fun scoreline of 6-1, 2-6, 6-1, 6-0.
Eight more Americans are due up in singles Tuesday. No. 15 Sloane Stephens is the only seeded player among them.
Match of the day
There's no question on this one. France's own Julien Benneteau and Argentina's Facundo Bagnis gave us the match of the tournament so far, with Bagnis outlasting Benneteau in an 18-16 fifth set.
Bagnis appeared to have the match in the bag much earlier after winning the first two sets 6-1, 6-2, but Benneteau stormed back to win the next two sets 6-1, 6-3, setting the stage for the epic finale.
The 24-year-old Bagnis was playing his first-ever match in the main draw of a Grand Slam event. For the 32-year-old Benneteau, it was his 84th main-draw match at a Slam.
Here was Bagnis' reaction after the win: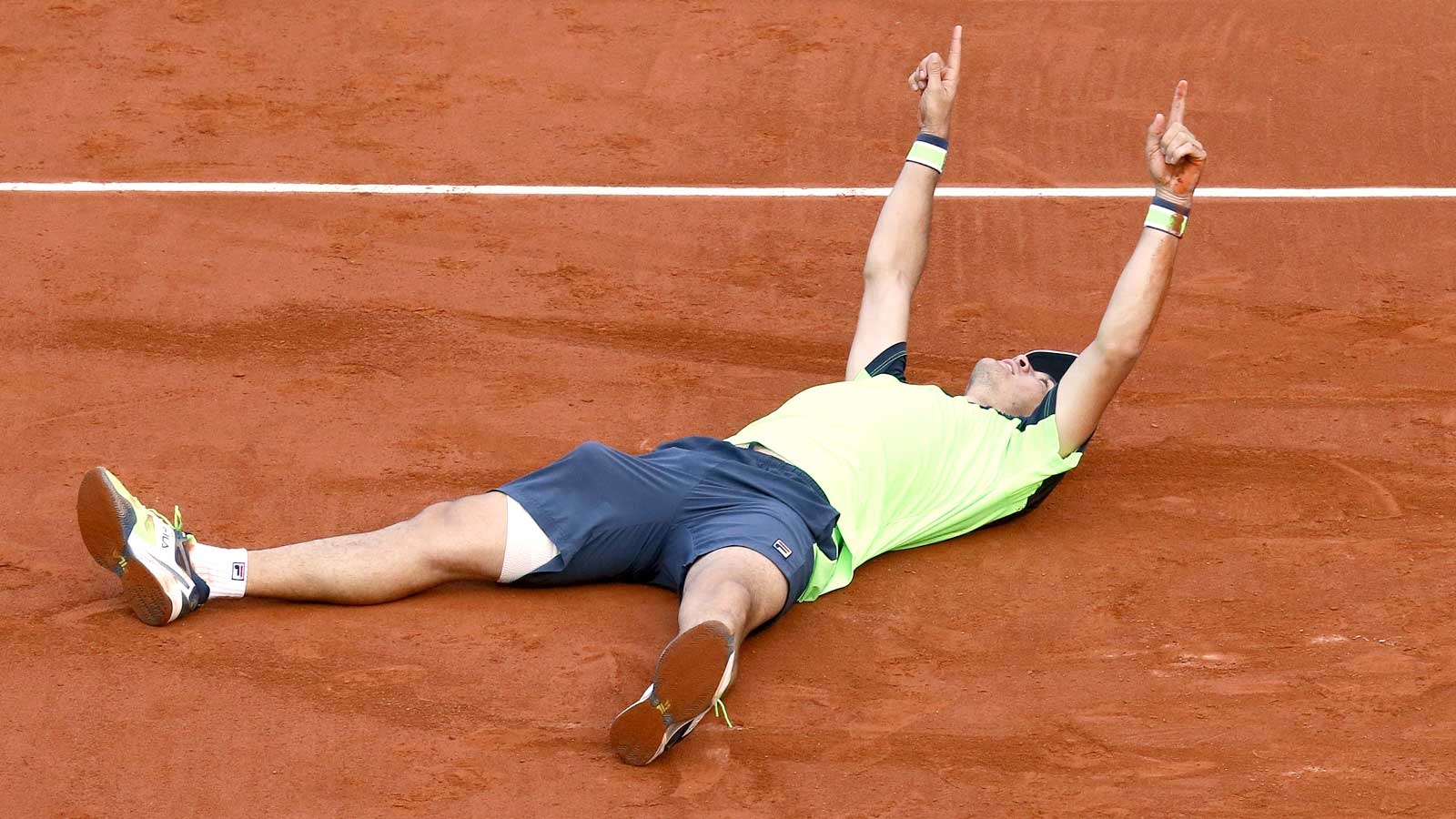 Outfit of the day
Today we have a tie for this honor between a pair of spectators and a famous fan. First up, these two people described as "Netherlands fans" by the provided photo caption: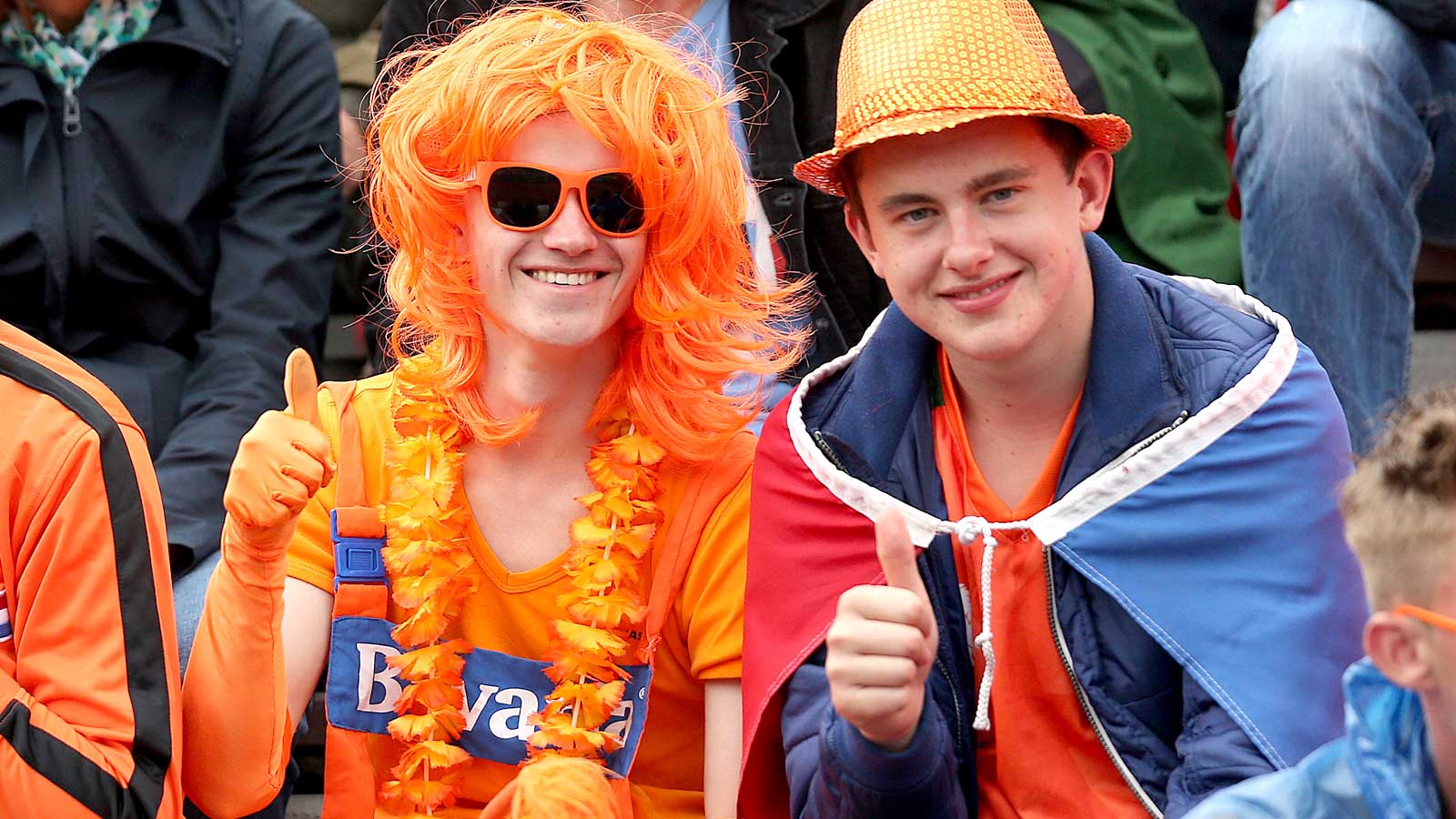 Kudos, guys.
But let's not forget Martina Hingis and her awesome fuzzy hat: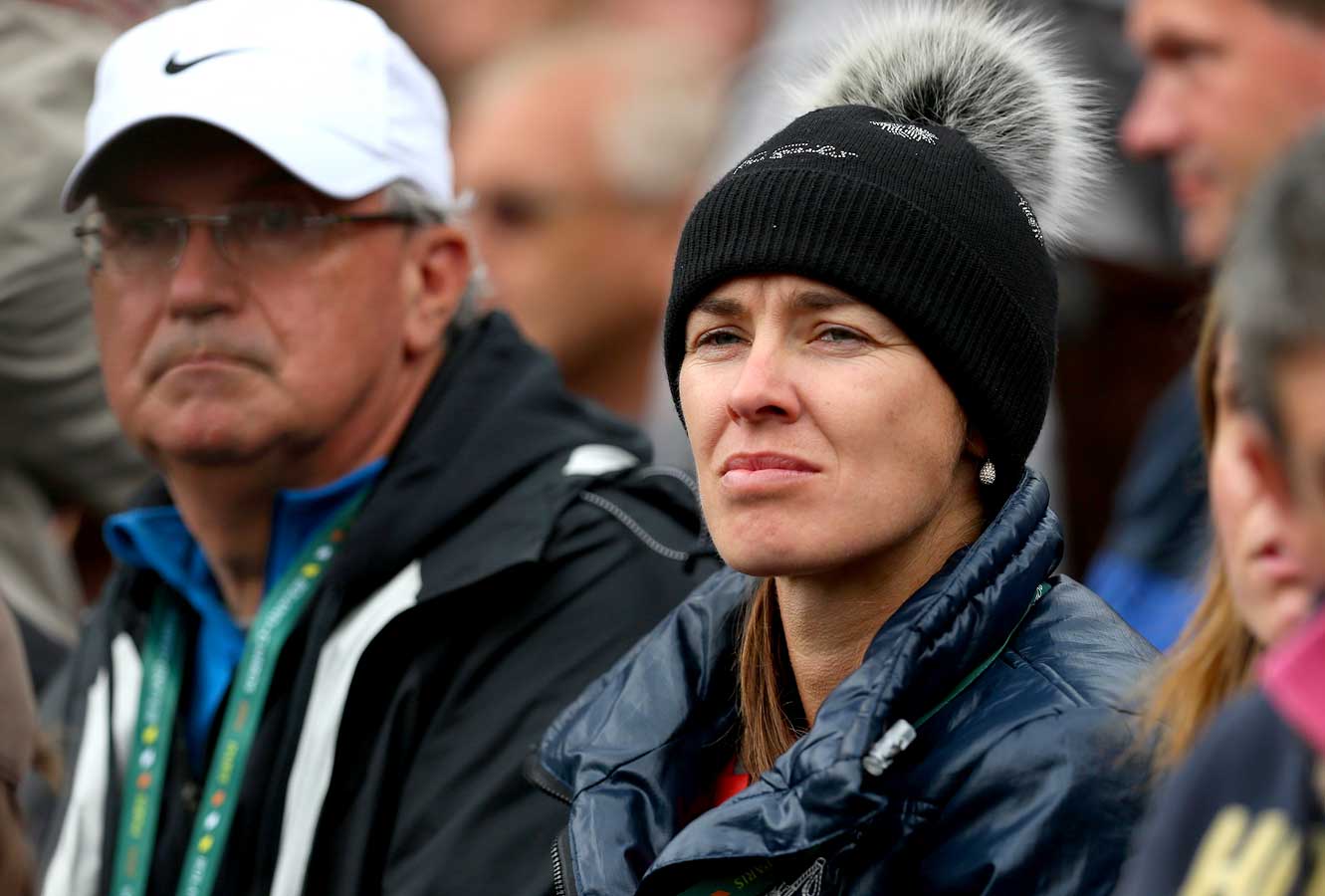 Viral moment of the day
Nicolas Mahut, congratulated by a reporter for losing, responds in about the best way possible.
The Associated Press contributed to this report.