WWE's plans for a women's tournament could mean even bigger things for the division
Published
Jan. 19, 2017 5:40 p.m. ET

The internet reacted with appropriate anticipation when WWE executive Triple H revealed tentative plans for a women's tournament styled after the UK Championship tournament to FOX Sports this week — and the one-off event could be just the start of something even bigger.

We still don't know when, where or how the aforementioned women's tournament will take place. All we know is what Triple H told us: WWE plans to hold such a tournament, likely this summer, depending on how the schedule shakes out.




Yet the timing is certainly interesting, what with the Royal Rumble just days away.

Over the past few weeks, there's been some talk across the Universe about the possibility of a women's Rumble. Bayley addressed the topic earlier this month, correctly pointing out there aren't enough women on the extended WWE roster to hold a 30-person battle royale — not yet, anyway:

"I kind of honestly think we need a few more girls to do something like that because the guys have 30 men. We don't have many girls. Even if it was Raw and Smackdown combined, I don't think it would make it 20. If we had more girls brought in, maybe like NXT girls, that would be really cool and I think it would be a lot of fun."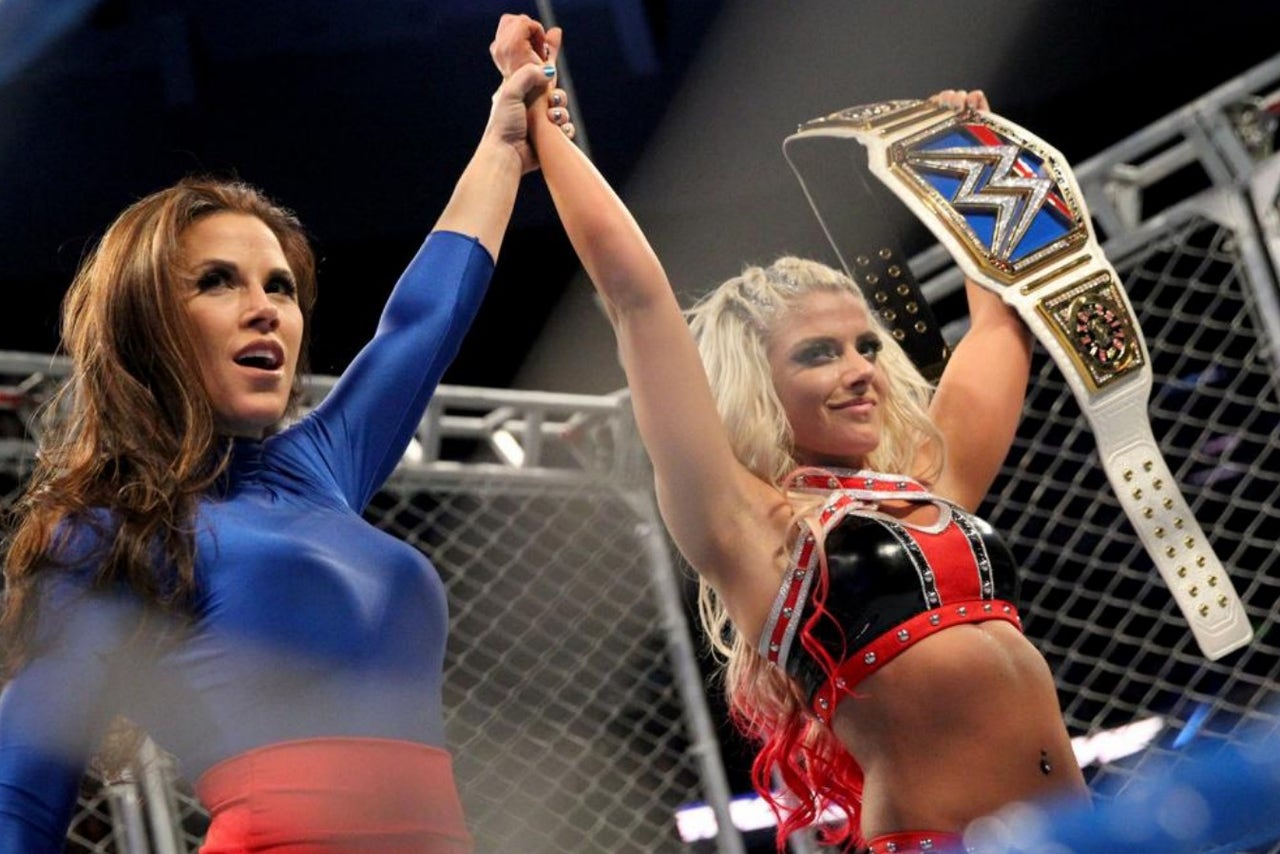 Unless, of course, you were to bring the best women outside of WWE together for an epic tournament (and audition, maybe?) just like Triple H has in mind.

Even if that doesn't mean a women's Rumble, there are countless possibilities for WWE after a women's tournament. We've seen the women square off inside Hell in a Cell and under Ironman rules. Could a women's Elimination Chamber be next? A women's Money In The Bank? Women's tag team champions for Raw and SmackDown Live? A women's Queen of the Ring? A women's Night of Champions?




We hope so, because each of those ideas sounds amazing — and with potentially even more women on the roster, WWE can execute those ideas with some necessary variety, instead of pitting the same dozen superstars against each other.

Maybe the women's tournament will be a once-in-a-lifetime event. But if WWE wants to turn its summer plan into something grand, as they did with the cruiserweights after the Classic, the opportunity is there.


---