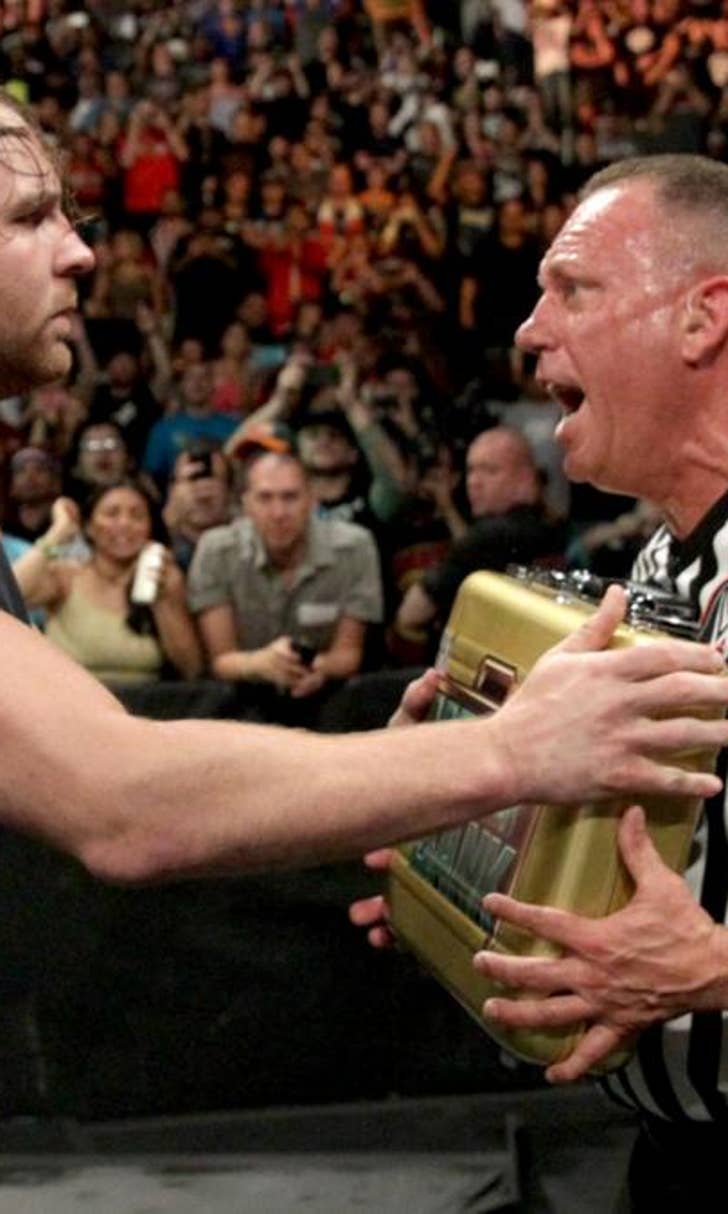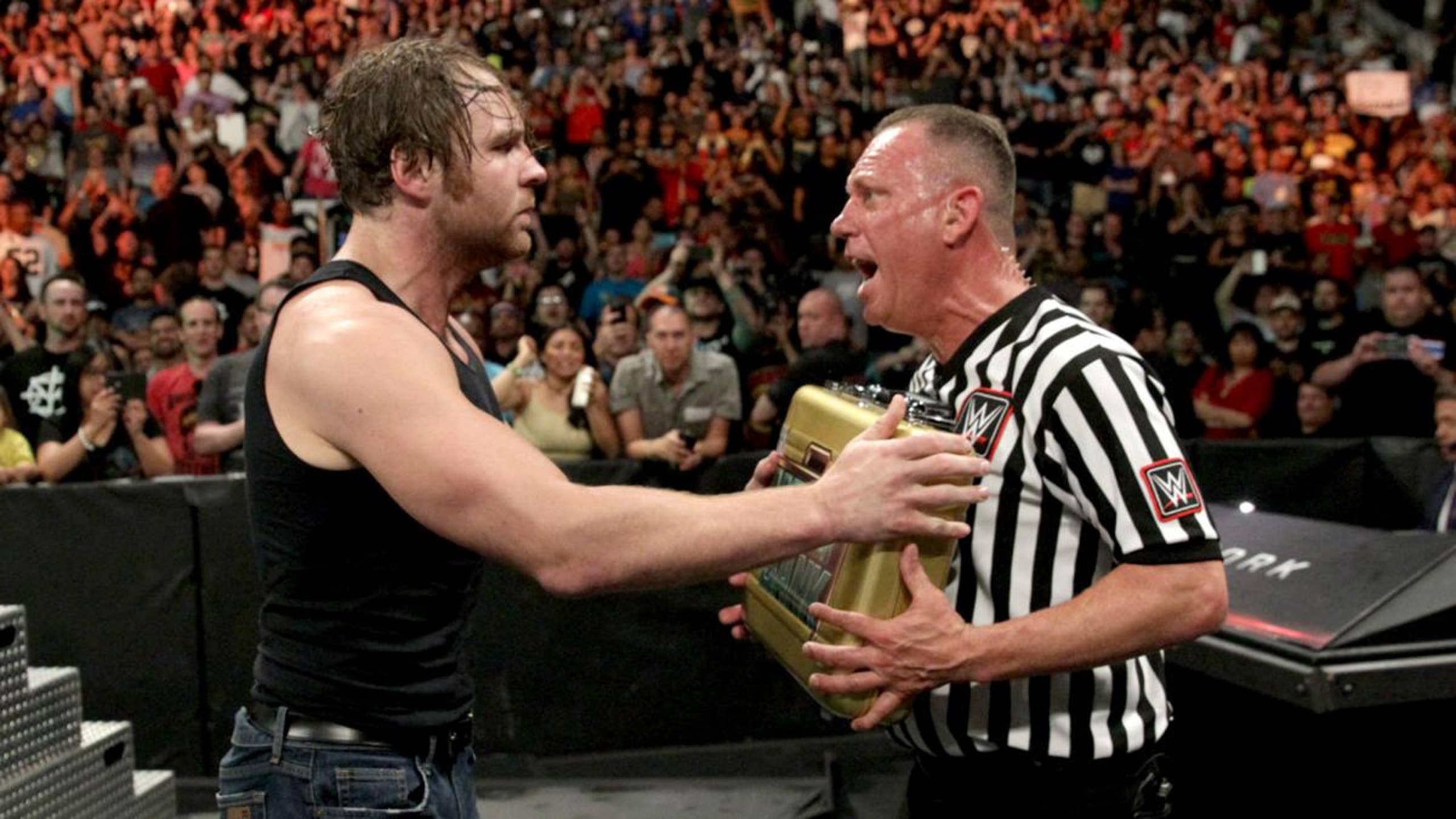 WWE: Ranking Every PPV from 2016
BY Fansided and Brandon Carney/FanSided via Daily DDT • December 28, 2016
WWE.com
2016 was a big year for WWE. What were the best and worst pay-per-views of the calendar year?
WWE's final pay-per-view of the year, Roadblock: End of the Line, is finally in the books. It brings an end to a year that was among one of the most eventful in WWE history. Just think back to January and imagine if someone had told you all of the things that would occur in WWE in the upcoming year. AJ Styles will finally come to WWE and be world champion the matter of a few months. Shane McMahon will return and challenge the Undertaker at WrestleMania. The brand split will return and SmackDown will go live. All of that and more summarizes what has been a whirlwind year for the biggest wrestling company in the world.
And many of the biggest happenings over the past year played out on PPV events. While the quality of Raw and SmackDown has gotten undoubtedly better since the beginning of 2016, WWE's weekly programming will rarely surpass PPVs in terms of quality. They have to give you a reason to pay for the WWE Network, after all.
But obviously some PPVs are better than others. Like any other year, 2016 had its highs and lows as far as WWE's premier events are concerned. With that said, here are our rankings of every WWE PPV of 2016.
WWE.com
15. Fastlane
Oof. Fastlane. The final PPV before WrestleMania 32 had basically no redeeming qualities as it was a disappointment through and through. Let's take a look at some of the biggest lowlights.
First of all, United States Champion Kalisto faced off against Alberto Del Rio in a 2 out of 3 falls match. That in itself is not a lowlight, in fact the match was excellent. The problem is that it was put on the pre-show. A title defense with a stipulation that we see only sparingly in WWE was put on the pre-show. This odd decision was just the beginning to a night that had plenty of head-scratching and downright awful moments.
The Wyatt Family took on the team of Big Show, Kane, and Ryback, and for some reason Team Big Show came out on top. A team that was randomly thrown together for the sake of facing the Wyatts actually beat them, even though they had essentially nothing to gain from it.
Then, a match took place that would go on to exemplify the quality of the PPV as a whole. R Truth and Curtis Axel had an impromptu match, directly before the main event no less, with absolutely no explanation. Two lower-card talents who are usually found on Main Event or Superstars more or less served as the co-main event. That is ludicrous.
The night ended with a triple threat match between Roman Reigns, Brock Lesnar, and Dean Ambrose to determine the number one contender for Triple H's WWE World Heavyweight championship at WrestleMania. This was during the peak of Reigns' mega-push that almost no one was behind, so although the match itself wasn't bad, everyone and their mother knew the result.
Overall, there was really nothing good about Fastlane. 2016 had some great moments, but exactly zero of them occurred at this transitional PPV that took place before Mania.
WWE.com
14. WrestleMania 32
It's probably not a good thing when the biggest spectacle in wrestling comes in as the second-worst PPV of the year. But between their seemingly intentional decision to ignore the fans and the countless other baffling booking decisions that took place at this year's WrestleMania, this ranking is more than fair. And honestly, if this list were ordered based on which PPVs fell shortest of expectations, this would unequivocally be number one.
WrestleMania's had some good wrestling, there's no denying that. But almost none of the match results were satisfying to the fans. The only ones that were were Zack Ryder's shock Intercontinental title win and Baron Corbin's surprise entry and victory in the Andre the Giant Memorial Battle Royal.
As far as the unsatisfying match results go, Chris Jericho defeating AJ Styles at Styles' first WrestleMania is the first one that comes to mind. Obviously that match didn't hurt Styles in the long run, but Jericho simply did not need that victory. It would have been special to see Styles have his big WrestleMania moment after spending so many years competing in other promotions.
On top of that, the League of Nations defeated the tag team champions, the New Day, in a non-title match, Brock Lesnar defeated Dean Ambrose in what could have been a much better match than it was, and Charlotte defended her Women's title in an excellent match that was marred by her father's interference at the very end.
And of course, it all culminated with Reigns' super push finally reaching its apex. Leading into the event, the Reigns hate was so strong that fans actually thought WWE might choose to keep the title on Triple H after all. But nope. Reigns won clean and fireworks started popping off, meaning we had reached the peak of WWE's delusional fantasy that fans actually wanted this to happen.
WWE.com
13. Payback
It's no surprise that most of the year's worst PPVs occurred right around Mania time. Fastlane was the final PPV before WrestleMania 32, and Payback was the first one after it. Once the storylines that had built up to Mania began to wear off, things improved quite a bit. As for Payback, it was still feeling the effects, but it wasn't an all-around bad PPV.
One of the positives of this PPV was the main event, which was one of the best matches of the entire year. WWE World Heavyweight Champion Roman Reigns faced off against AJ Styles in a match that went a long way toward putting the "Reigns can't wrestle" idea to bed. The two men put on a classic that featured one of the best spots of the entire year as Styles hit Reigns with a phenomenal forearm through the announce table. The match also marked Styles' coronation into the main-event scene in WWE, a welcome sight for anyone who was nervous about his success in WWE.
As for the negatives, one thing that stands out was the re-creation of the Montreal Screwjob during the Natalya vs Charlotte match. It was a weird angle that was never really followed up on as it relates to referee Charles Robinson. There was also the unfortunate ending to the Vaudevillains vs Enzo and Cass match where Enzo was knocked unconscious. Obviously that wasn't WWE's fault, but it was a downside nonetheless.
Payback wasn't necessarily bad, but not much of significance happened, thus it comes in as the third-worst, or 13th best if you're an optimist, PPV of 2016.
WWE.com
12. Clash of Champions
Clash of Champions is one of the more recent PPVs, and also the first one to appear on this list that occurred after the brand split. It was the first Raw-exclusive PPV and it featured all of their champions defending their titles on the show. But that stipulation actually contributed to why the PPV ranks fairly low on our list, as all but one championship match featured the champion retaining.
Charlotte defended her Women's title against Sasha Banks and Bayley, and while it was a decent match, it could have been a lot better especially if the title had changed hands. Charlotte's title reign had become stale at this point and seeing either Sasha or the newcomer Bayley take the title off of her would have added a lot to the PPV.
One of the best matches of the night was surprisingly Sheamus vs Cesaro who were facing off in the seventh match in their Best-of-7 series. When that series was announced, everyone was sure it would get stale very quickly, but those two men put on a show and actually kept people interested, despite the match ultimately ending in a no-contest.
The one title that did change hands was the U.S. title as Roman Reigns defeated Rusev. It was refreshing to see Reigns in a mid-card title feud rather than the main-event picture, but halting Rusev's momentum was still a questionable choice.
And finally, the main event of Kevin Owens vs Seth Rollins for the Universal title was entertaining, but it ended in shenanigans, marring the quality of the match as a whole. Overall, Clash of Champions had some very solid wrestling, but the results were largely inconsequential, which is upsetting for a PPV centered around championships being on the line.
Source: WWE.com
11. Hell in a Cell
Another Raw-exclusive PPV comes in at number 11, which shouldn't be much of a surprise since Raw has largely been the inferior show since the brand split. But that doesn't mean Hell in a Cell was bad on the whole. It actually had some important moments that made a lasting impact on WWE's landscape.
Sasha Banks and Charlotte faced off in Hell in a Cell, a match that had more hype than almost any in recent memory. Leading up to it, WWE was touting the fact that it was the first time two women would face off in Hell in a Cell. While they may have gone a little overboard with the promotion, it's still a big deal that women are now allowed to participate in the same sort of matches as men, and the match itself was mostly good if not for an underwhelming finish and somewhat disappointing result, as Sasha lost the title in her hometown.
Another notable result was Brian Kendrick defeating TJ Perkins for the Cruiserweight title. It marked the end of Perkins' inaugural reign with the belt and signaled the beginning of a reign for Kendrick, one of the best heels on the entire roster.
And finally there was the Hell in a Cell main event between Seth Rollins and Kevin Owens for the Universal title in a rematch from Clash of Champions. The two battled it out inside the cell but it ultimately ended with more interference from Jericho, leading to Owens retaining again.
Hell in a Cell was a mostly good PPV, but it wasn't great, which puts it squarely at number 11 in our rankings.
WWE.com
10. Roadblock: End of the Line
Completing the trifecta of consecutive Raw-exclusive PPVs on our list, we have Roadblock: End of the Line. Like most of the PPVs in this range on our list, Roadblock had a pretty even mix of highs and lows, but there were multiple moments that will help shape WWE for the next several weeks and potentially months.
Rich Swann defended his Cruiserweight title against Brian Kendrick and TJ Perkins in a triple threat match, but the most impactful moment occurred after the bell sounded. For months people wondered where Neville was and why he wasn't involved in the Cruiserweight division; something he is clearly a perfect fit for. And after the match, he finally returned and did so with a vengeance, turning heel by destroying both Swann and Perkins.
Roadblock also saw the end of the New Day's record-breaking tag title reign as Cesaro and Sheamus finally took them down. The match was excellent and featured a very creative spot to end it, thus giving a fitting end to a title reign that defined the tag team division for more than a year.
And finally, tell me if you've heard this one before, the main event featured Kevin Owens and shenanigans. Owens retained his Universal title against Roman Reigns as Chris Jericho interfered and his Owens with a codebreaker, giving KO the victory by DQ. It was a good match prior to that, and the interference meant that Team Kevin and Chris was still very much alive. So despite the faulty finish, the main event was decent enough and the PPV on the whole got the job done.
WWE.com
9. Backlash
Backlash was SmackDown's first brand-exclusive PPV, and it allowed them to set the table for the future. It will mostly be remembered for crowning a litany of new champions and marking one of the first times SmackDown has felt relevant in years.
SmackDown's first Women's champion was crowned through a six-pack challenge that ultimately saw Becky Lynch come out on top. It was a big moment for both SmackDown and Becky, as she had felt like the overlooked member of NXT's four horsewomen up until that point. Charlotte and Sasha had both been Raw Women's champion by this point and Bayley was allowed to run NXT on her own. But finally, Becky got some of the spotlight.
And while we're on the subject of feel-good title victories, Heath Slater and Rhyno defeated the Usos in the finals of a tournament to crown SmackDown's first tag team champions. Slater went from being one of the most irrelevant members of the WWE roster to being tag team champion in just a few short months, all because he was given a sliver of opportunity after he became the only undrafted superstar in the WWE draft. It was a legitimate feel-good story that finally reached its peak.
And to top everything off, AJ Styles won his first WWE world title by defeating Dean Ambrose in the main event. This isn't to say that taking the title off Ambrose was an undoubtedly good idea, but a title change was reasonable by this point, and Styles is more than capable of anchoring the blue brand as champion. It was a somewhat surprising result as well, adding to the quality of what was already a very entertaining PPV.
WWE.com
8. TLC
One thing SmackDown has really excelled at is making their PPVs feel like a big deal. So often PPVs are criticized for feeling like a glorified episode of Raw or something to that effect. But since the brand split, all of the blue brand's exclusive PPVs have felt worthy of being designated as a PPV.
TLC was no different. It started with Bray Wyatt not only getting a victory on a PPV, something he has rarely done in the past, but capturing championship gold on top of it. With Randy Orton by his side, the duo defeated Heath Slater and Rhyno for the SmackDown tag team championships. So if nothing else, Backlash can be remembered as the night where Bray Wyatt accomplished something he deserved to accomplish a long time ago.
But that isn't all it will be remembered for. Another title changed hands that night as Alexa Bliss not only captured the Women's championship from Becky Lynch, but did so in a tables match, another example of the women's division on both Raw and SmackDown making important strides. Bliss is largely similar to Wyatt in that she was an underrated talent who inexplicably had never held a championship prior to Backlash, so it was nice to see that change.
And of course, who could forget one of the most shocking moments of the entire year, James Ellsworth's interference in the main event. He turned on his only friend in WWE, Dean Ambrose, by pushing him off the ladder and sending him through multiple tables, leading to an AJ Styles victory. Seeing Ellsworth finally execute the semi-heel turn we all assumed was coming was a great moment, putting a fitting end to a very solid PPV from Team Blue.
WWE.com
7. No Mercy
Just like we had a trifecta of Raw PPVs at the 12, 11, and 10 spots, we have a trifecta of SmackDown PPVs at 9, 8, and 7. No Mercy was another action-packed PPV headlined by a match of the year contender with Dolph Ziggler facing off against the Miz in a career vs title match.
This feud resurrected Ziggler's career. Although he never stopped being a great wrestler, it was no longer exciting to see Ziggler in a match thanks to some lazy/nonexistent booking. But once he started beef with the Miz, everything changed. It's often said that the best storylines are those based off of reality, and that's exactly what this was. Ziggler mentioned how he always came up short and was willing to put his career on the line to prove he's still worth something. All of this made for a compelling storyline that was paid off by a fantastic match. The only downside is that it wasn't the main event.
Aside from this, No Mercy featured a triple threat for the WWE Championship between Dean Ambrose, AJ Styles, and John Cena, along with the return of Luke Harper after the main event of Randy Orton vs Bray Wyatt. All of this action puts No Mercy firmly at no. 7 in our rankings.
WWE.com
6. SummerSlam
WWE has a bad habit of not delivering with their Big Four PPVs lately. We already know WrestleMania was a flop. And while SummerSlam largely fell short of expectations, it had enough moments and was big enough of an event that it still comes in at no. 6 in our rankings.
Let's start with the positives. Finn Balor completed his meteoric rise to the top of WWE when he defeated Seth Rollins for the vacant Universal Championship. Although he would unfortunately have to relinquish the championship just a day later thanks to a torn labrum, the match itself was fantastic, aside from the crowd's incessant focus on the appearance of the title belt itself.
SummerSlam also saw the surprise return of Nikki Bella, who replaced the recently suspended Eva Marie in the six-woman tag team match. It was great to finally see the return of one of the most important figures in the women's division over the last several years.
And then we have some negatives. One of the most glaring issues was the main event which simply didn't deliver, that being Brock Lesnar vs Randy Orton. Lesnar legitimately busting open Orton and concussing him in the process created plenty of buzz, but for the fans watching it was just weird and unsatisfying.
There was also Roman Reigns vs Rusev, which for some reason just didn't actually occur. It was supposed to be a match for the U.S. title, but it never started because they wouldn't stop brawling before the bell rang. No-contests happen all the time, but this one was on a PPV and just felt awkward.
Overall, SummerSlam was not a bad show. It fell short of what many would expect out of a Big Four PPV, but again, this list isn't about how the PPVs performed as it relates to expectations. And at the end of the day, it was still pretty good by regular PPV standards.
WWE.com
5. Survivor Series
Amazing how the PPVs involving Brock Lesnar tend to rank higher on our list huh? The man is simply an attraction, and combining his star power with that of Goldberg made Survivor Series a must-see PPV as they faced off in their rematch of WrestleMania XX.
It was the definition of a big fight feel when those two stepped in the ring, and what happened next would go down in WWE history as one of the most shocking moments of all time. Goldberg made light work of Lesnar, hitting him with two spears and a jackhammer and neutralizing the Beast in short order. No one expected this and it made Survivor Series memorable in the best way possible.
This also wasn't the only match on the card. The match of the night was probably the men's 5-on-5 elimination match which lasted nearly an hour and was entertaining for every second of it. Between James Ellsworth preventing Braun Strowman from breaking the 10-count, the Shield temporarily reuniting to powerbomb AJ Styles, Shane McMahon getting speared out of the air and so many more marquee moments, the match was excellent in every sense of the word. Survivor Series was a quality event for those two matches alone, and it certainly didn't hurt that all of the other matches on the main card were above average as well.
WWE.com
4. Royal Rumble
I mentioned before that the PPVs around Mania time in 2016 were not good. But Royal Rumble is the exception, and its not hard to see why. The Royal Rumble is one of the most anticipated events of the year and is one of the most fun matches to watch. And this one specifically had the stipulation that it would be for the WWE title itself, rather than just No. 1 contendership. And with Roman Reigns going in as champion and after all the backlash from the year prior, everyone pretty much knew he wasn't going to win. That alone made it a fun show to watch.
Then you have the match itself. It started with a moment that we'll look back on for years, as AJ Styles made his surprise entrance from the number three spot in the Rumble as the arena erupted. It marked the debut of someone who tore down the house all over the world and finally made his way to WWE, and his staredown with Reigns was the perfect way to kick things off.
Then we fast forward to the end of the match and we see something nobody saw coming. No I'm not talking about Triple H entering and ultimately winning the match as some people actually expected that to happen. I'm talking about the final two being Dean Ambrose and Triple H. No one expected Ambrose to be in that spot, and the slight hope that he could somehow become WWE champion made the end of the match infinitely more interesting than if it came down to Triple H and Reigns.
This along with some good matches on the upper card like Kevin Owens vs Dean Ambrose and Kalisto vs Alberto Del Rio made Royal Rumble a very good show overall.
WWE.com
3. Extreme Rules
Yes, the PPV with the Asylum match has cracked our top three. I know, I know, it was awful. But at least it supplied us with Jericho yelling about having 69 tacks in his back for the better part of a month. But aside from this slow-paced contest, Extreme Rules was an extremely good PPV, pun absolutely intended.
Extreme Rules featured another match of the year candidate in the form of a fatal 4 way for the Intercontinental Championship. The Miz, Cesaro, Kevin Owens, and Sami Zayn put on a clinic for nearly 20 minutes as they fought for one of the most coveted titles in WWE. While many may not have been thrilled by Miz retaining, there was no questioning the quality of the match on the whole. And that should be no surprise given the pedigree of the four performers in it.
Then there was the main event that saw Roman Reigns take on AJ Styles for the second time. The two men one-upped their previous match and further proved that Reigns is an underrated worker while Styles may be the best in the world. After Reigns ultimately retained, Seth Rollins made his long-awaited return and pedigreed Reigns, making his title aspirations known. His huge return capped off a great night of wrestling and made fans very optimistic looking forward, thus making Extreme Rules one of the best PPVs of the year.
WWE.com
2. Battleground
The two men pictured above are the biggest reasons why Battleground comes in as our second best PPV of 2016. Kevin Owens and Sami Zayn had a feud that dated all the way back to NXT, but WWE never quite gave it the depth that it had during those days. Instead, they booked the two men to face off countless times without much reason other than they hate each other. That made their "final showdown" at Battleground a little unexciting leading into it, but they absolutely squashed that notion.
Owens and Zayn somehow topped all of their previous encounters in this one and put on, in my opinion, the best match of all of 2016. They pulled out all the stops, and when Sami Zayn set up Owens for one final Helluva kick, it was nothing short of amazing.
In addition to Owens vs Zayn, we got the long-awaited Shield triple threat match with Dean Ambrose looking to defend his title against Roman Reigns and Seth Rollins. This was also the final PPV before the brand split was set to go into effect, so Ambrose was fighting to keep the title with Team Blue. He succeeded and ultimately celebrated with Shane McMahon, Daniel Bryan, and much of the SmackDown roster to close out the show.
A couple other positive notes from this event were Bayley's debut as Sasha Banks' mystery partner, as well as the Wyatt Family vs the New Day in a match where Bray Wyatt continued to "possess" Xavier Woods. Woods added a lot to that entire feud by acting shaken up by Wyatt's actions, and seeing it all come to a head was awesome. Battleground overall absolutely shattered expectations and comes in at number two in our rankings.
WWE.com
1. Money in the Bank
Money in the Bank was the best PPV of 2016 for one big reason. Change. It marked a noticeable and necessary change in WWE's landscape, and it all happened at once.
For months, Roman Reigns was dominating the competition much to the chagrin of a lot of the WWE universe. We had no idea how long this would go on. How long would Vince ignore the fans and push Reigns as a babyface/tweener when no one wanted him in that spot? Well, we got our answer at Money in the Bank.
Seth Rollins made his in-ring return as he challenged Reigns for the WWE World Heavyweight title. No one really knew what to expect as this match pitted the current golden boy against the past golden boy. Something had to give, and much to everyone's surprise, Rollins defeated Reigns clean as a whistle, something that had literally never happened to him on the main roster before. The Reigns nightmare was finally over.
But things didn't stop there. Dean Ambrose cashed in his newly won Money in the Bank briefcase and took down Rollins to capture his first WWE world championship. In one night, Reigns was dethroned and Ambrose, the Shield member who a lot of people supported more than either of the other two, finally got what he deserved and became champion. This was a huge change in WWE, something that we didn't think would happen anytime soon. Finally there was a champion the fans could get behind. It made for an amazing PPV, and that's why it comes in at number one in our rankings.
More from Daily DDT
This article originally appeared on
---