John Cena spoofs Hulk Hogan's sex tape scandal in shocking skit
Published
Jun. 15, 2016 9:54 a.m. ET

John Cena made a guest appearance on Maya & Marty and showed off his 24-inch pythons in a hilarious - and shocking - spoof of WWE legend Hulk Hogan's sex tape scandal.
(Warning: video may not be suitable for all audiences)
Aside from a mention on Shane McMahon's recent podcast special, WWE has completely cut the Hall of Famer from programming - which makes Cena's passionate impersonation all the more stunning.
WWE fans never got to see a Cena vs. Hogan megamatch, but the two icons did wrestle alongside each other in a six-man tag match on an episode of Raw in 2005. Cena, Hogan and Shawn Michaels beat the team of Chris Jericho, Christian and Tyson Tomko.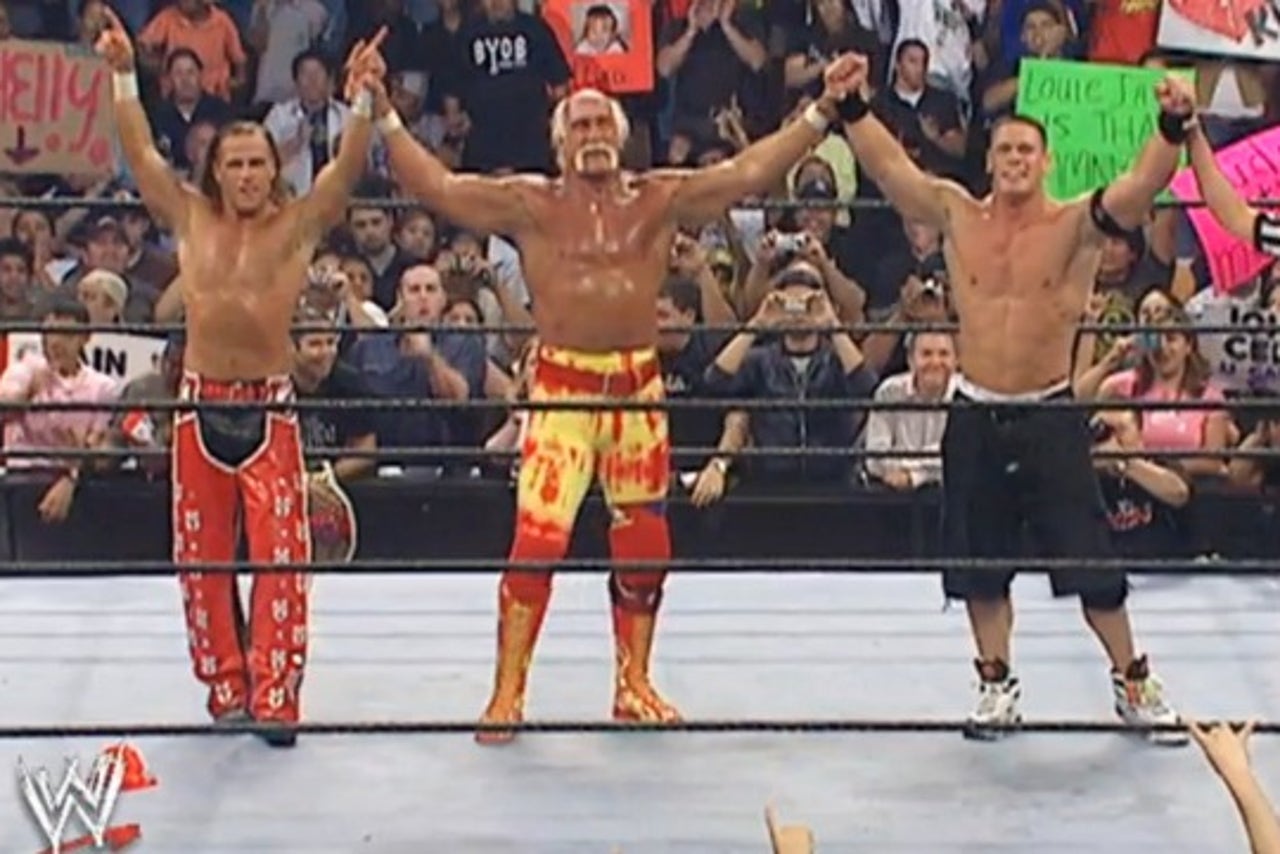 ---