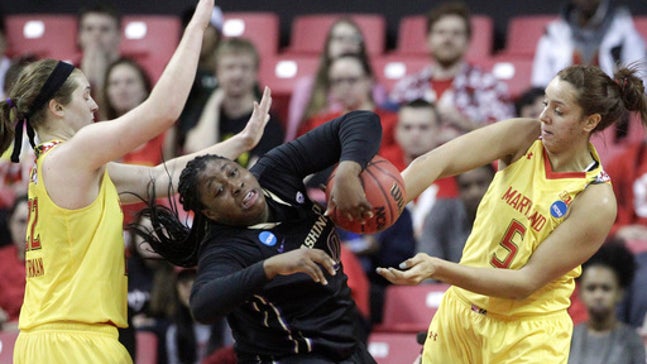 TIPPING OFF: Pac-12 with record 4 teams in Sweet 16.
Published
Mar. 22, 2016 3:13 a.m. ET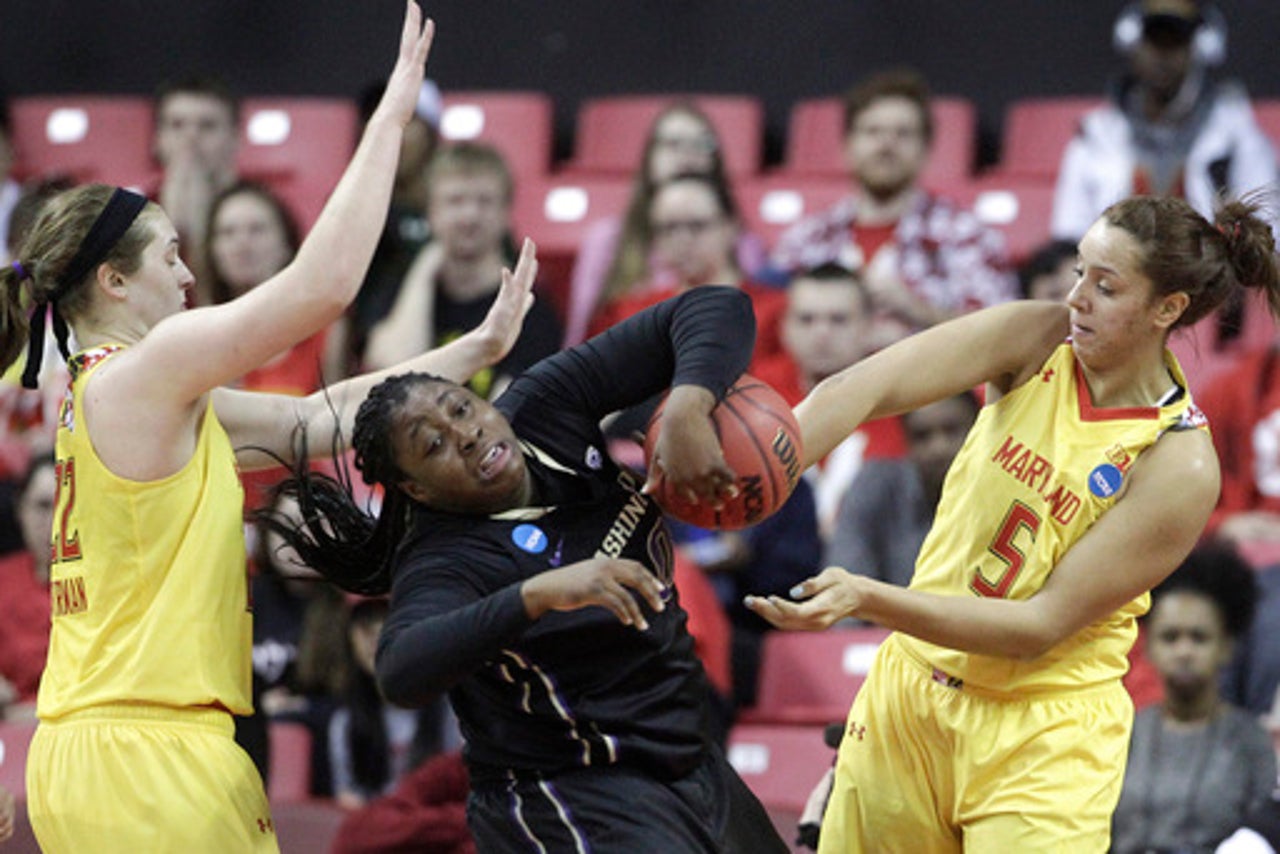 It was a record 24 hours for the Pac-12 as the conference has four teams in the Sweet 16 for the first time ever.
Oregon State advanced Sunday night and then Washington got Monday started with an upset of Maryland, 74-65. UCLA and Stanford kept the strong night for the conference going.
The conference had three teams reach the regional semifinals three times, in 1988, 1992 and 2009.
''And I was hoping for five,'' Stanford coach Tara VanDerveer said. ''(Arizona State) played a team that in a lot of ways was a really talented team. They played really well with Tennessee. It's awesome for Pac-12 to have four teams in the Sweet 16. We only started with five to begin with. It's a big statement.
''The win by Washington was huge. People really took care of business and that's awesome. But we know we've been playing against great teams. Kelsey Plum's an All-American. We played against UCLA, extremely athletic, Oregon State with their big girl.''
Making the Sweet 16 is nothing new for Stanford, but UCLA and Washington are back for the first time in a while. The Bruins haven't made it this far since 1999 and the Huskies since 2001.
For Washington, it's a nice result after finishing fifth in the Pac-12.
''It's huge,'' said Washington star Plum, who scored 32 points against Maryland. ''We've kind of been the odd-man out all year long. ... People kind of said, `Ah, Washington, not their year, right?'''
Wrong.
''This team is very resilient,'' said Plum, the nation's third-leading scorer.
Stanford needed to be resilient itself on the Cardinal's home floor, rallying to beat the pesky 12th-seeded South Dakota State Jackrabbits. Trailing by two with 8.2 seconds left, Lili Thompson had a three-point play and then Stanford got the defensive stop it needed to hold on for the win.
UCLA had to hit its free throws down the stretch to ward off South Florida.
''You can talk about No. 1 RPI conference, and I have been tootin' that horn all year long, but you really gain credibility when you do it on the biggest stage in the NCAA Tournament,'' UCLA coach Cori Close said. ''So, I think the Pac-12 has put their money where their mouth is. Think about it, Arizona State, even. We all knew Tennessee was a sleeping giant. So it wasn't like they didn't show up. I thought they played their tails off.
''I thought everyone (from the Pac-12) that was in the tournament has been ready to compete. There's a reason we're the No. 1 RPI conference. It wasn't just numbers. It's passing the eye test, too.''
Unlike all three of the Pac-12 teams, UConn and Notre Dame came away with easy victories.
Breanna Stewart made the most of her final game at Gampel Pavilion, scoring 21 points, grabbing 16 rebounds and blocking five shots - including three on one possession.
---
Here are some other tournament tidbits from Monday.
LUCKY SEVEN
For the second time in three years, a pair of seven seeds took down No. 2 seeds. Tennessee knocked off Arizona State on Sunday night and then Washington shocked Maryland. The same thing happened in 2014 when DePaul and LSU knocked off No. 2s Duke and West Virginia. The only difference was that the Tigers were playing at home that year. The Lady Vols and Huskies had to do it on the road.
IRISH EYES A SMILING
Notre Dame is back in a familiar place as the Irish advanced to the Sweet 16 for the 14th time in the past 20 seasons and the seventh straight year overall.
SHORT TRIP
No team has a shorter trip to the Sweet 16 then Kentucky. The Wildcats will play the regional semifinals at Rupp Arena, a few blocks off campus. They will face Washington on Friday night.
CONFERENCE SCORECARD:
The SEC also had four teams advance to the Sweet 16, but unlike the Pac-12 they had nine teams in the NCAAs. The ACC has three teams still playing while the Big 12 has two. The American, Big Ten and Big East each have one.
---
AP Sports Writers Dave Ginsburg from College Park, Maryland and Janie McCauley in Stanford, Calif. contributed to this story.
---