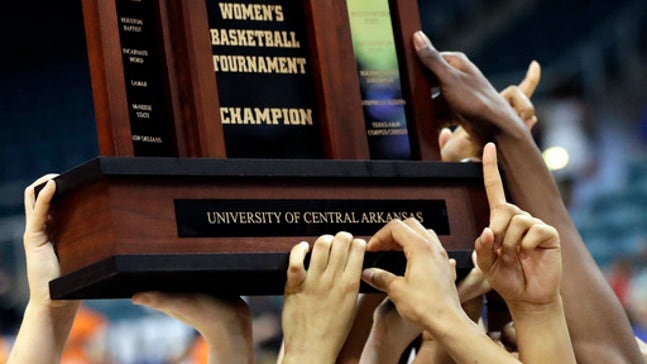 The Latest: Buffalo Bulls bling all-around
Published
Mar. 14, 2016 7:46 p.m. ET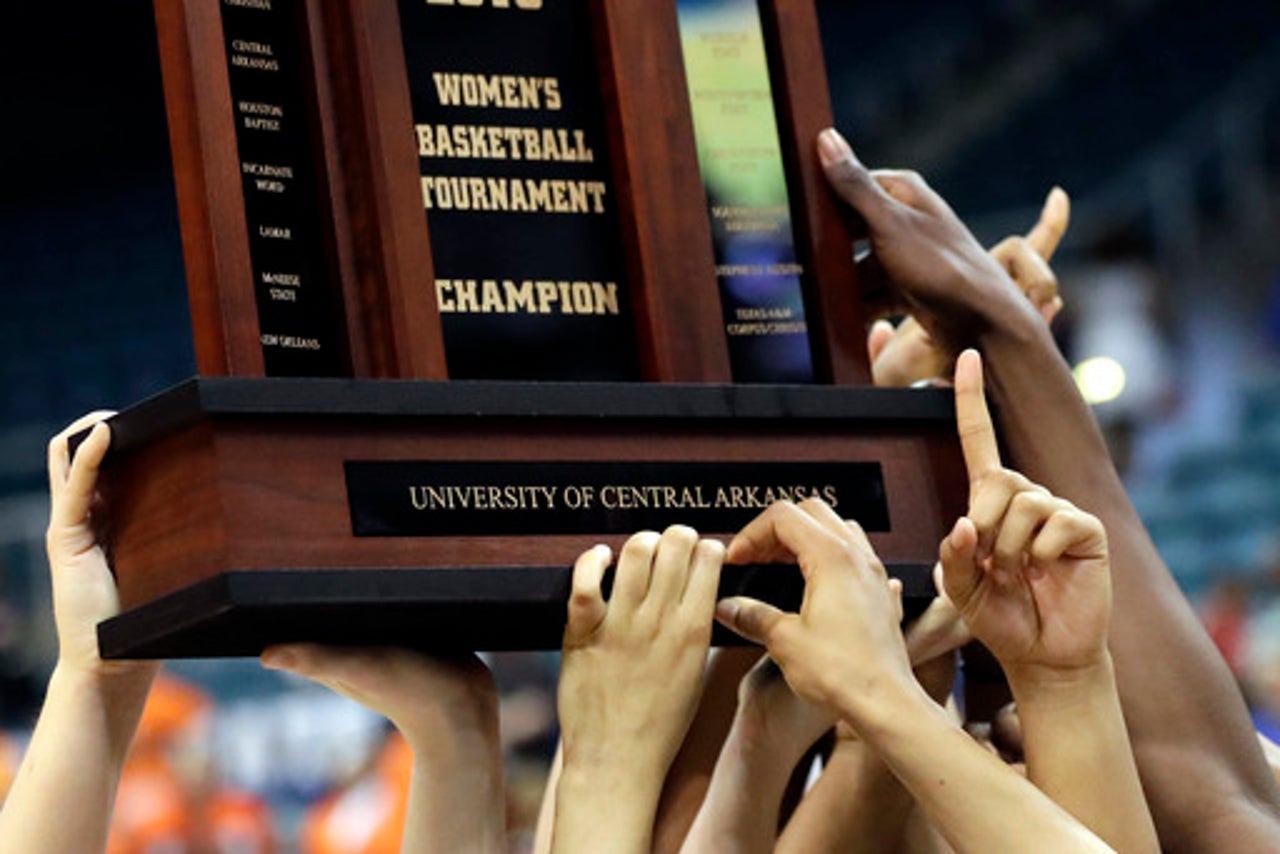 NEW YORK (AP) The Latest on Monday's women's NCAA Tournament selections (all times Eastern):
6:40 p.m.
University at Buffalo women's coach Felisha Legette-Jack arrived for the Bulls first-ever Selection Monday party wearing some Buffalo-Blue bling.
The fourth-year coach had an oversized ring on her right hand and another larger one hanging on a chain around her neck. It's a Bulls tradition to award the ring to a player who made the most hustle plays after each victory.
Injured senior Mackenzie Loesing decided to buy rings for all the players and coaches in honor of the Bulls winning the Mid-American Conference Tournament last weekend and getting an automatic berth in the tournament.
''Mackenzie thought we were all Buffalo Blings, so she got me the big one,'' the coach said about the large ring hanging around her neck.
Buffalo (20-13) entered the MAC tournament as the eighth seed, and became the lowest-ranked seed to win it.
- John Wawrow.
---
6:30 p.m.
No. 3 South Carolina began its NCAA Tournament watch party with a shooting contest - won by coach Dawn Staley.
Staley swished through a one-handed half-court shot, then broke off into a championship run around the court at Colonial Life Arena to cheers of several hundred fans awaiting the Gamecocks' seeding and regional location.
''Look at that,'' Staley said, smiling as she was congratulated by the rest of team and coaches.
Staley competed with seniors Tiffany Mitchell and Tina Roy. Mitchell was the Southeastern Conference player of the year the previous two seasons and an all-SEC first-team selection this year.
- Peter Iacobelli
---
6:27 p.m.
UConn isn't waiting to win its fourth straight national celebration to plan a victory party. The school announced Monday before the NCAA Tournament pairings were announced that it would hold a ''Celebrate the Season Event'' on April 11 at the team's practice facility.
Tickets to the event, which will be held regardless of where the Huskies finish in the tournament, are $75. The reception will include a meet-and-greet with coach Geno Auriemma and members of the team and a video highlight reel.
---
6:12 p.m.
UConn is expected to be the top overall seed in the women's NCAA Tournament.
UConn (32-0) potentially won't have to leave the state until the Final Four which is in Indianapolis this year on April 3 and 5.
If UConn can win six more games, coach Geno Auriemma would pass vaunted UCLA men's basketball coach John Wooden for the most all-time with 11 championships.
Expected to join the Huskies as the other No. 1 seeds are South Carolina, Notre Dame and Baylor. The Huskies have already beaten the Gamecocks and Irish this season.
The top four seeds in each region will host the opening two rounds.
---