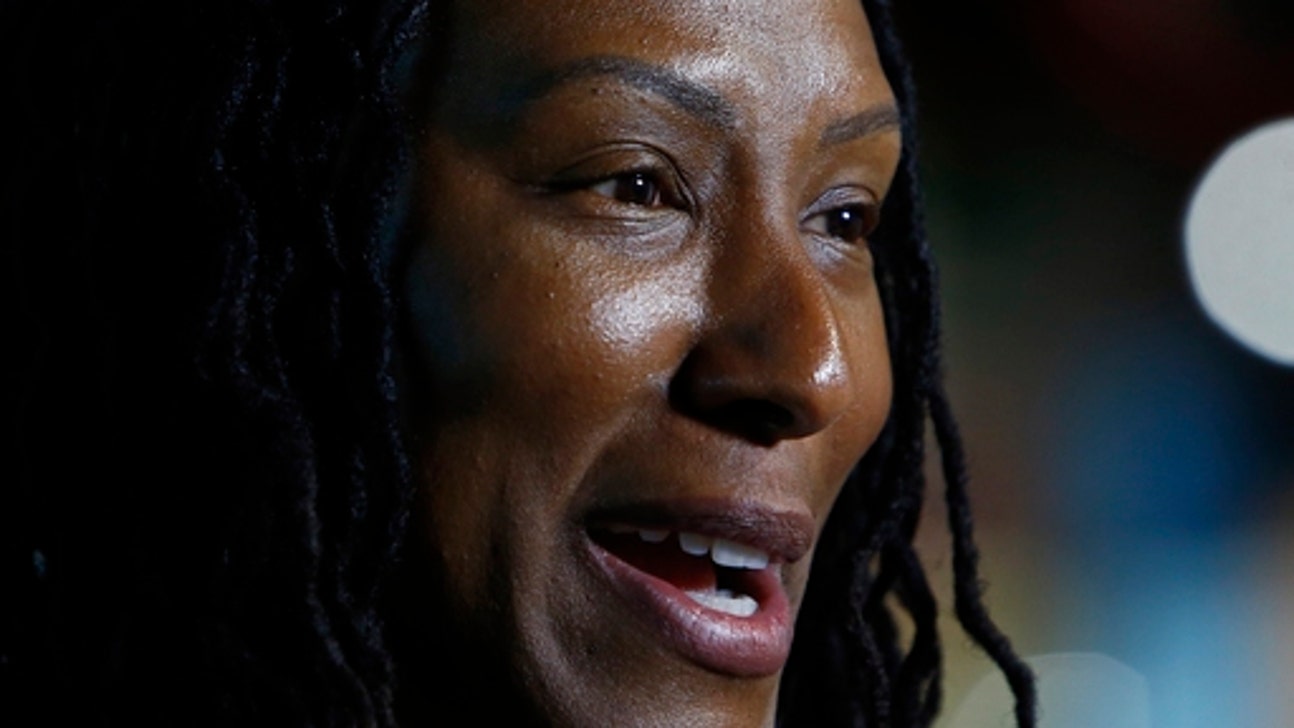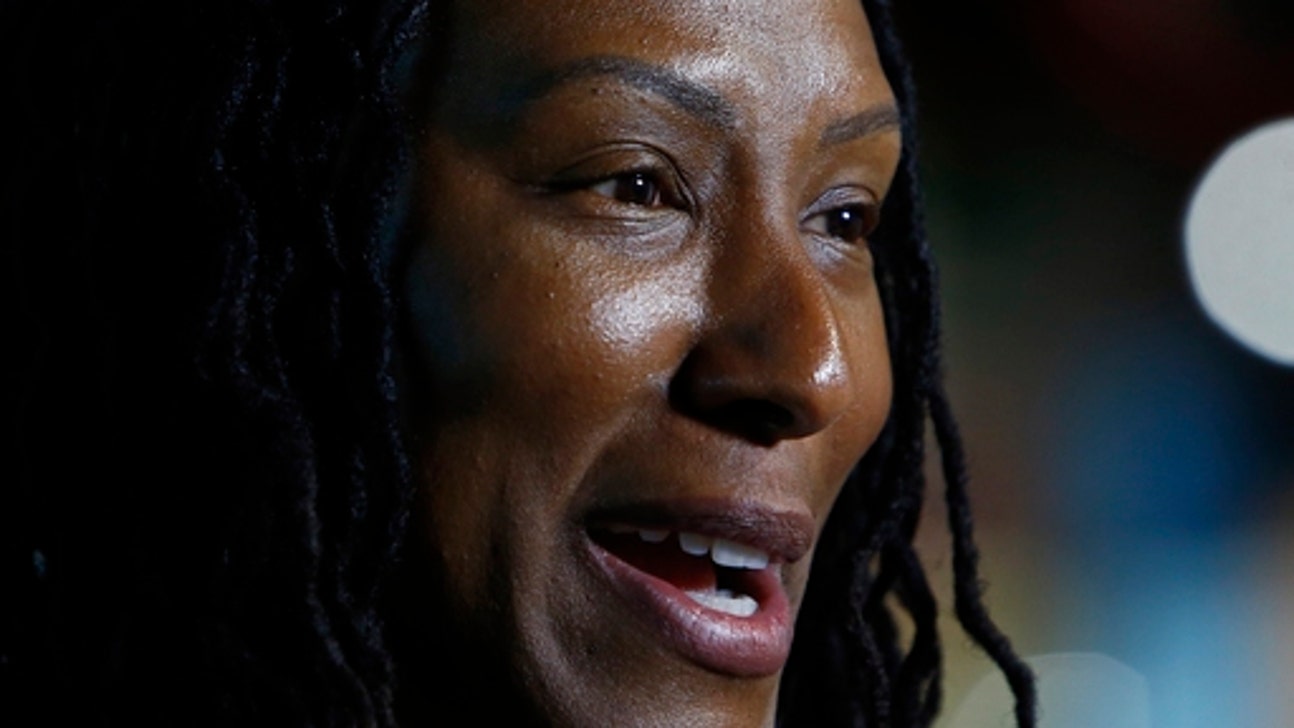 Holdsclaw returns to Knoxville for Hall of Fame induction
Updated
Mar. 4, 2020 12:56 p.m. ET
KNOXVILLE, Tenn. (AP) Chamique Holdsclaw will enjoy the crowning achievement of her basketball career in the town where she produced many of her greatest moments.
It's only appropriate that she's getting inducted into the Women's Basketball Hall of Fame alongside Mickie DeMoss, the former Tennessee assistant coach who helped make sure Holdsclaw remained a Lady Vol.
Holdsclaw, who grew up in New York, struggled to adapt to Knoxville when she first arrived at Tennessee. Holdsclaw credits DeMoss for helping her adjust to her new surroundings and meet the demands of former Tennessee coach Pat Summitt.
''To be going in at the same time as Coach DeMoss is a totally amazing feeling,'' Holdsclaw said. ''When I think about my time at Tennessee, she's a big reason why I left New York to come here. I was so scared of Coach Summitt. I was nervous or whatever, but Mickie was always the silly one who made you feel connected, like it's going to be OK.''
Holdsclaw and DeMoss are being inducted Saturday as part of a class that also includes former Colorado coach Ceal Barry, former New Jersey high school and college coach Rose Marie Battaglia, Connecticut assistant coach Chris Dailey and former players Katie Smith and Tina Thompson.
The induction ceremony is taking place in a downtown Knoxville theater less than two miles from Thompson-Boling Arena, where Holdsclaw's No. 23 hangs from the rafters.
Tennessee won three straight national titles from 1996-98 with Holdsclaw playing a starring role and DeMoss assisting Summitt. Two decades later, Holdsclaw remains the Southeastern Conference's career scoring leader (3,025) and Tennessee's career rebounding leader (1,295).
But it wasn't a smooth transition for Holdsclaw when she first arrived at Tennessee.
Summitt died in 2016, but her book ''Sum It Up'' tells the story of how Holdsclaw walked out of a practice, announced plans to quit and said that ''I'm calling (Connecticut coach) Geno (Auriemmma)! `Cause Geno wouldn't treat me like this!''
According to Summitt's book, DeMoss went into the locker room and helped talk Holdsclaw into staying.
''She'd spent her whole life in New York, so I knew the adjustment was going to be hard,'' DeMoss said. ''We anticipated that when she got here, and then playing for Pat as a freshman, that's extra tough. Having the demands, the expectations, plus you're totally out of your comfort zone. We anticipated she was going to need some extra nurturing.''
Holdsclaw went on to make six WNBA all-star teams and also won an Olympic gold medal in 2000. She now speaks often on mental health issues while discussing her own off-court struggles, which include a 2006 suicide attempt as well as a 2012 arrest that resulted in a probation sentence.
''You've got to have the tough conversations,'' Holdsclaw said. ''People don't want to have it, but now we're dealing with our young people being affected with school shootings and things like that. Every school needs to talk about these types of things. We have to understand what's going on.''
Holdsclaw's discussions on the subject recently included a talk at LSU, where DeMoss worked as an assistant coach the last two seasons.
''I learned things that night I didn't even know about her,'' said DeMoss, who stepped down from LSU's staff after the 2017-18 season. ''I was like, `Man, you did not leave a stone unturned.' She's very authentic when she speaks.''
Holdsclaw is one of three former WNBA stars getting inducted this week.
Thompson, a nine-time WNBA all-star and two-time Olympic gold medalist, was the No. 1 pick in the inaugural WNBA draft and helped the Houston Comets win the first four WNBA titles. Smith, a former Big Ten player of the year for Ohio State, won three Olympic gold medals and played on two WNBA championship teams with the Detroit Shock.
Dailey, a former Rutgers forward, has worked on Connecticut's staff throughout Auriemma's 33-year tenure and has been a part of 11 national championship teams.
Barry won 510 games in 26 seasons as a college head coach. Battaglia won over 700 games in 38 years of coaching at the high school and junior-college level.
The induction ceremony weekend also includes recognizing members of the Women's Professional Basketball League as ''trailblazers of the game.'' The WBL existed from 1978-81 and was the first professional women's basketball league in the United States.
---
Follow Steve Megargee at www.twitter.com/stevemegargee
---