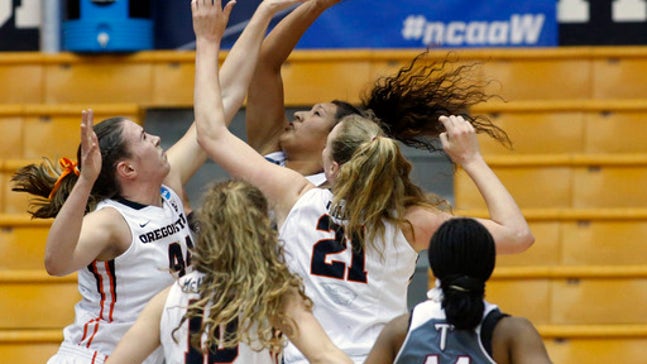 Hamblin powers Oregon State past Troy 73-31
Published
Mar. 18, 2016 9:42 p.m. ET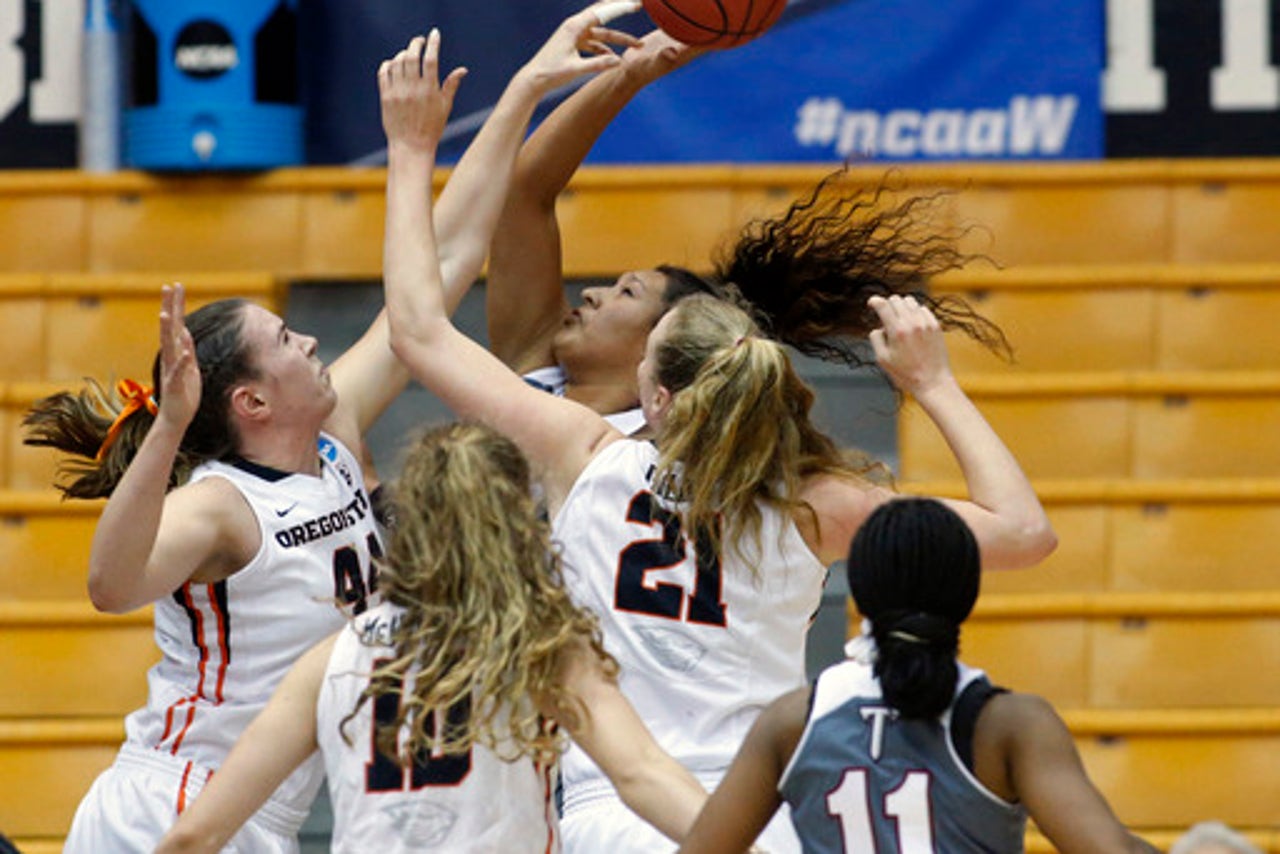 CORVALLIS, Ore. (AP) Ruth Hamblin had 18 points, 18 rebounds and five blocks as Oregon State dominated early and cruised to a 73-31 win over Troy in the first round of the women's NCAA Tournament on Friday.
Sydney Wiese added 10 points, 10 rebounds and seven assists for the Beavers (29-4), the No. 2 seed in the Dallas Regional. Oregon State has won 19 of its last 20 games.
Kristen Emerson had nine points, eight rebounds and four block for the 15th-seeded Trojans (20-13).
Oregon State shot 42 percent compared to 16 percent for Troy, thanks in part to 6-for-7 shooting from the 6-foot-6 Hamblin. The Beavers also had 24 assists on 29 made baskets, outrebounded Troy 65 to 42 percent, and scored 44 points in the paint, while the Trojans had eight.
Troy scored on its opening possession of the game, but the Trojans shot 1-for-17 the rest of the quarter, and Oregon State surged out to a 23-4 lead.
---