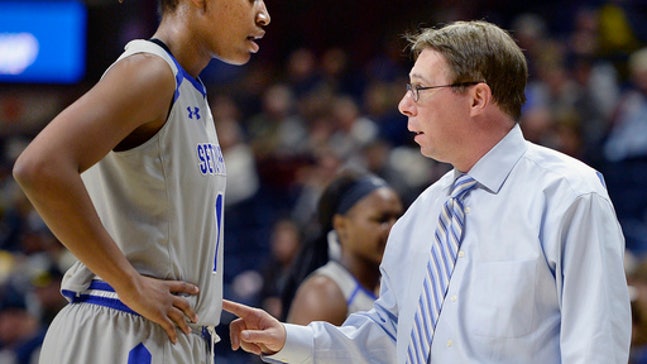 Duquesne beats Seton Hall 97-76 in NCAA tournament debut
Published
Mar. 19, 2016 7:56 p.m. ET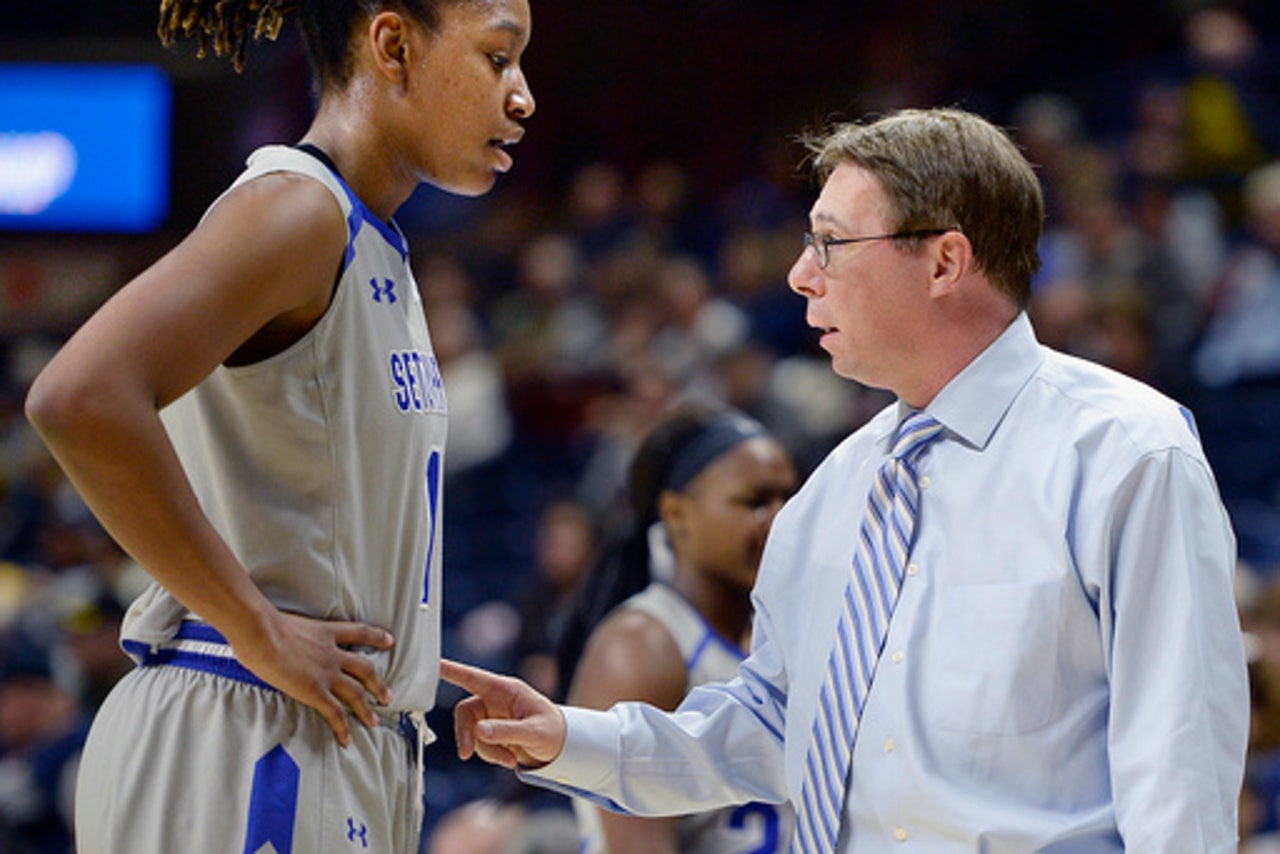 STORRS, Conn. (AP) Dava'Nyar Workman scored a career-high 25 points and grabbed 12 rebounds to lead ninth-seeded Duquesne to a successful NCAA debut with a 97-76 win over eighth-seeded Seton Hall on Saturday.
Workman led four players in double figures for the Dukes (28-5), who used a 15-0 third-quarter run to stretch a six-point halftime lead.
Kadri-Ann Lass scored 20 points, Amadea Szamosi added 16 and April Robinson scored 15 points, grabbed seven rebounds and had seven assists.
Tabatha Richardson-Smith scored 17 points, while Shakena Richardson and Aleesha Powell each added 13 for Seton Hall (23-9), which lost for the second consecutive year in a first-round game at Gampel Pavilion.
The Dukes will play UConn in the second round on Monday night. The Huskies beat Robert Morris, 101-49 earlier Saturday.
Workman hit six of her first eight shots and had 15 points and six rebounds at halftime.
Duquesne scored the first eight points and was up 12-3 just three minutes into the game after a layup by Szamosi. It was 33-24 after 10 minutes and consecutive layups by Workman and Lass pushed that to 13 early in the second quarter.
But Seton Hall began chipping away. The Pirates scored seven of the last nine points in the half and a 3-pointer from Powell cut the deficit to 43-37 at the break.
The Pirates cut the lead to four twice in the third quarter before Duquesne went on its decisive run to stretch the lead to 66-47.
A layup by Workman with just over eight minutes left made it 75-55 and Seton Hall never challenged again.
Seton Hall normally dominates underneath, outscoring opponents in the paint by about nine points a game. But Duquesne, led by Workman, won that battle 28-26. The Dukes also outrebounded Seton Hall 43-37.
Duquesne shared of the Atlantic 10's regular season title with Saint Louis and George Washington, but needed an at-large bid after losing to George Washington in the championship game of the A-10 tournament.
Robinson's seven assists move her into second place in program history with 574, ahead of Korie Hlede, who finished her career with 570.
Seton Hall had won six straight before losing to Creighton in the semifinals of the Big East Tournament.
The Pirates also were placed in Storrs last year, losing a first-round game to Rutgers. They lost four starters from that team and made it to the NCAA Tournament despite being picked to finish fifth in the Big East during the preseason.
TIP INS:
Duquesne: The Dukes set program records for wins and conference wins (13). April Robinson, Emilie Gronas and Deva'Nyar Workman have more wins, 95, than any class in program history.
Seton Hall: The Pirates are now 3-4 in their NCAA Tournament history. They advanced to the second round in 1995 and the regional semifinals in 1994.
UP NEXT
Duquesne: Plays top-seed UConn Monday in the second round
Seton Hall: The Pirates end their season at 23-9.
---