Liberty Flames
Liberty Flames
Coleman's 3 lifts New York over winless Indiana 78-75
Published
Jun. 10, 2018 6:37 p.m. ET
WHITE PLAINS, N.Y. (AP) Marissa Coleman hit a big shot in the final minute against her former team to help the New York Liberty get a much needed win.
Coleman's tiebreaking 3-pointer with 16.1 seconds left gave New York a 78-75 victory over the winless Indiana Fever on Sunday.
''We needed this win,'' Coleman said. ''We don't want to get too far behind where we're having to fight to get some wins toward the end of the season. So hopefully we can build from this. We know what we need to be more consistent as a team. We just have to all take it upon ourselves to have some accountability to do the little things.''
The veteran forward came to New York after she was waived by the Fever before the season began.
''It was poetic justice for me,'' Coleman said. ''To hit it against my old team, you can't really write a better storyline. Anybody would love to be in that opportunity to hit that shot against their former team.''
Because Coleman had a guaranteed contract with the Fever, Indiana is still on the hook for the majority of her salary this year. She is the highest paid player in the league since New York is also paying her $56,100.
With the game tied at 75, Coleman caught the ball on the wing and made the 3.
Indiana (0-8) had one last chance to tie it, but Kelsey Mitchell couldn't get a good look from behind the arc and her shot fell short. Mitchell finished with 19 points.
''We're trying to stay positive. It's all about these pivotal moments that coach Pokey talks about in regards to gut check,'' Mitchell said. ''Growing pains. We'll try to learn from our mistakes and trust the process at this point.''
Sugar Rodgers led New York with 16 points, all but three coming in the second half. New York (3-4) was coasting early in the fourth quarter when Rodgers hit three 3-pointers to start the period and give the Liberty a seven-point lead. Indiana (0-8) rallied, scoring 10 straight points, to take a 71-68 advantage with 2:30 left in the game. Bria Hartley then took over with seven straight points for the Liberty, the last of which made it 75-72.
Victoria Vivians then answered to tie it with 33.3 seconds remaining before Coleman's shot.
Indiana is off to the worst start in franchise history. The team lost its first five games in 2001 - the franchise's second season in existence.
New York, which has lost its four games by a combined 16 points, led 38-36 at the end of the first half after a sluggish first 20 minutes.
''It's nice to get one of these,'' Liberty coach Katie Smith said. ''We've been on the other end of a few of them already because this league is so tough and the margin of error isso small.
SIDELINED DUPREE:
Candice Dupree has missed the last two games with a left knee injury. Coach Pokey Chatman expects her All-Star forward back this week.
''It's nothing major and we hope to have her when we play Las Vegas or Atlanta,'' the coach said.
HALL OF FAMER:
Smith had a busy weekend, flying to Knoxville, Tennessee on Friday to be inducted into the Women's Basketball Hall of Fame. She caught an early flight back Sunday morning to make it back in time to coach this game.
''It was a really wonderful weekend and something very special,'' Smith said. ''I only got a couple hours of sleep last night, but it was well worth before my alarm went off at 3:30 a.m. to catch a flight back.''
UP NEXT:
Both teams face the Las Vegas Aces in their next contests. The Aces visit Indiana on Tuesday before playing at New York on Wednesday.
---
---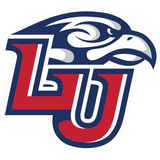 Get more from Liberty Flames
Follow your favorites to get information about games, news and more
---