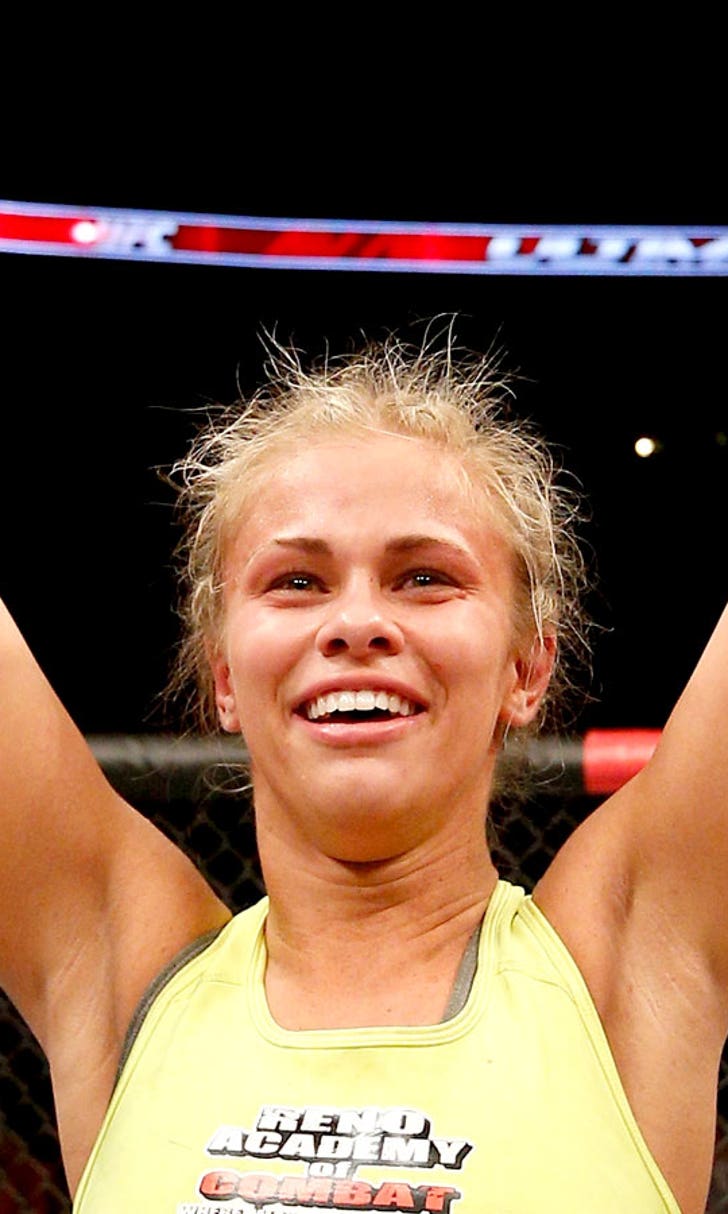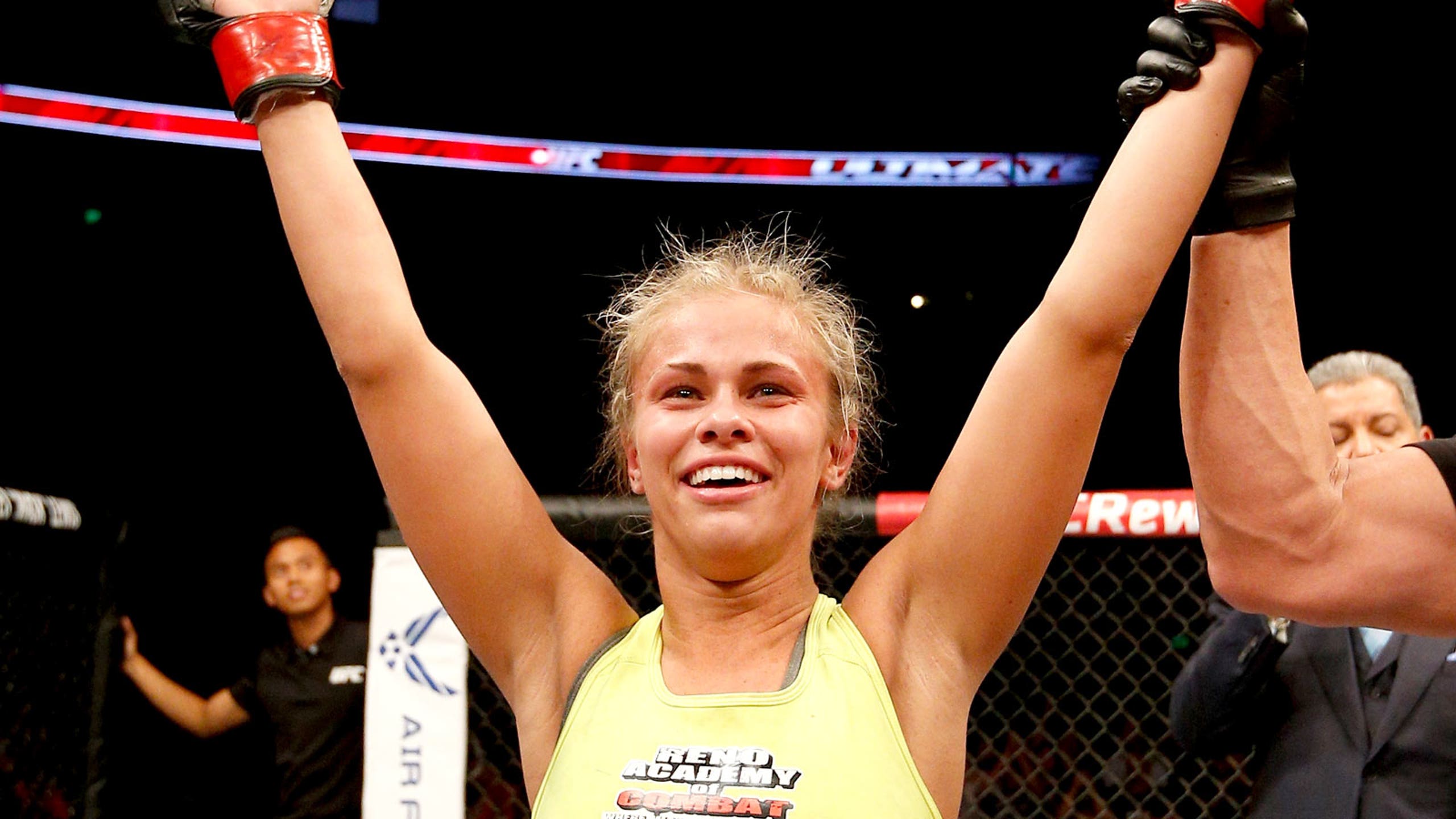 Paige VanZant already knows where her $50,000 bonus is going
BY Damon Martin • November 25, 2014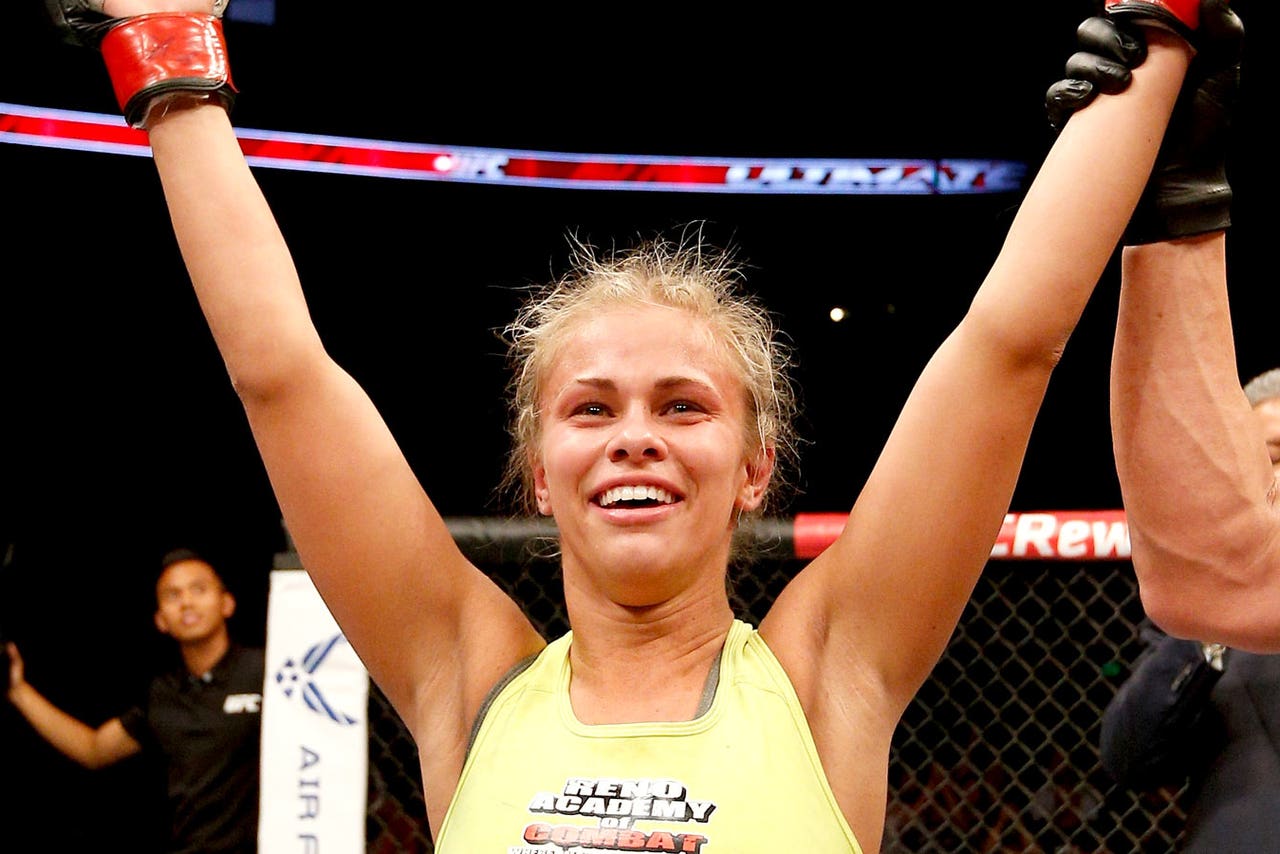 It was just before 6:30 p.m. local time when Paige VanZant heard the call from UFC official Burt Watson that it was time to get ready to walk to the Octagon.
Having just turned 20 earlier this year, VanZant didn't have the life experience that many other fighters depend on when they debut at a much older age. With only four professional fights going into Saturday, VanZant didn't have the in-cage experience most fighters have for their first bout in the UFC either.
There were some butterflies floating around in her stomach, but no outer signs of nerves as she approached the Octagon for the first time. 
VanZant walked in a UFC rookie. Just 12 minutes and 54 seconds later she had her first UFC win, stopping Kailin Curran in the third round by TKO.
Moments after the referee stopped the fight, VanZant broke down in tears, overjoyed by what she just experienced. 
"I was just hit with emotions," VanZant told FOX Sports on Monday. "I see the pictures now and everyone there saw I was just hit with emotions. I was just so happy and overcome with this accomplished feeling. It showed that everything I've been working for has paid off. I worked very, very hard for this fight. I gave up a lot of things for this fight. I gave up school, I gave up a really, really good job, I gave up a lot of stuff. I cut a lot of people out of my life so I could just focus on my fighting dreams.
"Winning my first UFC fight by a finish, I've never felt so accomplished in my life."
Following her first post-fight interview, VanZant was smiling from ear to ear and bouncing around like she was just infected by the need to dance her way out of the Octagon. As soon as she got a clear shot of the crowd, VanZant started scanning to find out where her parents were sitting so she could share the moment with them.
"I was just looking everywhere trying to find my parents in the crowd and I finally spotted them and it was just another moment where I felt so fulfilled," VanZant said. "Knowing my parents got to be at my UFC debut. I got to really show that everything they sacrificed paid off."
VanZant's night could have ended with her first UFC win by TKO while her parents watched in the crowd, and that would have been more than enough.  About six hours later, she got another huge surprise, however, when the UFC handed her a $50,000 bonus for Fight of the Night.
While the smile she had in the Octagon never really went away, hearing that she was being rewarded yet again for her performance was like a cherry on top of an already unforgettable night. Like most fighters, a $50,000 bonus can help out tremendously, but for a newcomer like VanZant, it could mean the difference between living to fight or fighting to live.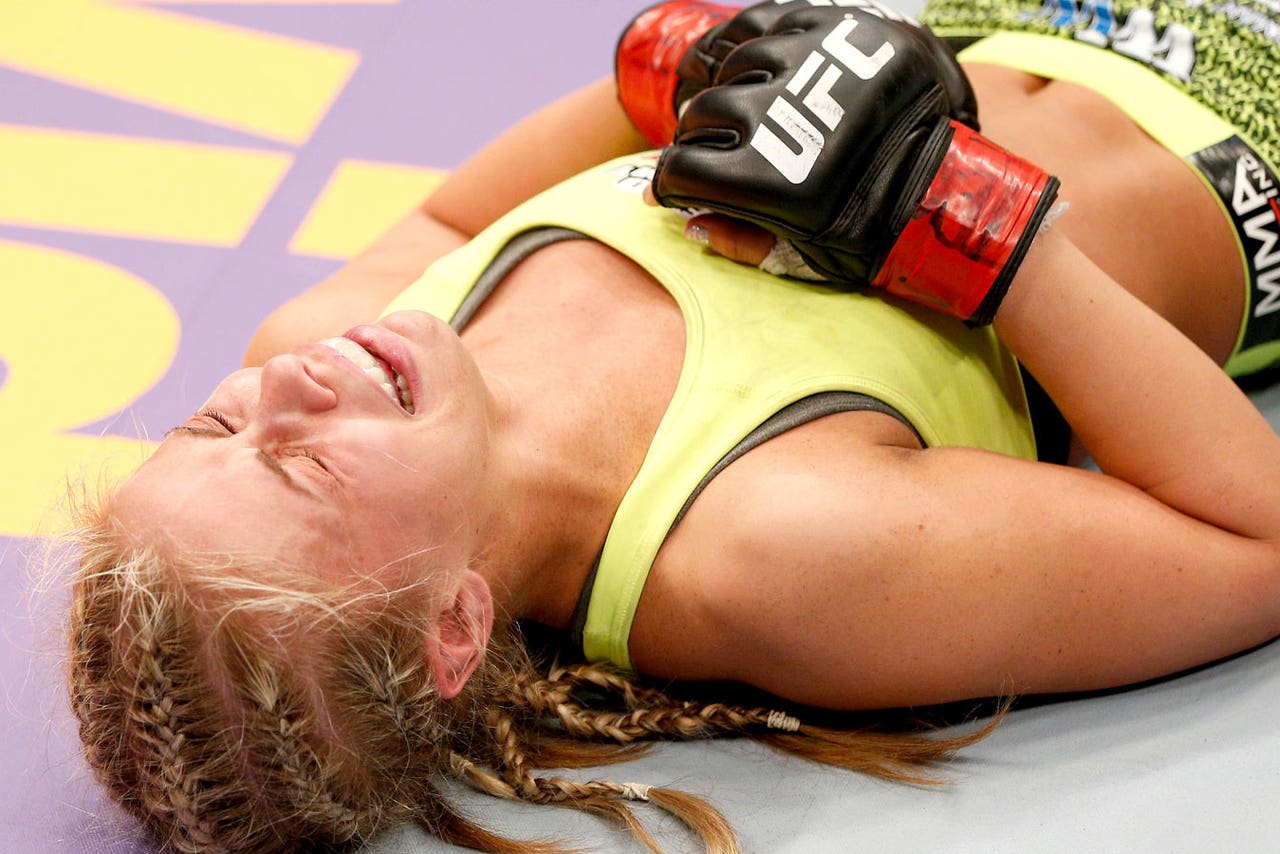 Overjoyed by the win, Paige VanZant soaked in every bit of her first UFC experience.
In VanZant's case, the money is going towards her future home.
"It means the world to me. I do have a life plan already planned out," VanZant said. "I want to own my own home by the time I'm 24 and that's just going to go into savings so I can get a good start. I'm saving up to buy a house."
VanZant is so level-headed and reasonable it's next to impossible to fathom that she's just 20 years old, but that's the truth. She's not old enough to buy alcohol. She can't even rent a car in her own name. There are other fighters on the UFC roster with several years on her in age and 10 times the amount of fights who would have spent the bonus before the check cleared. 
She won't deny herself a little frivolous spending with the money earned, but the rest is getting tucked away for a good cause, a few years down the road.
"I'm sure I'm going to go on a shopping spree. I do love shopping," VanZant said with a laugh. "My passions, I mean I enjoy cooking, I enjoy the little things like being with my family. I leave tomorrow to go to Oregon to see my grandpa and go to the Oregon coast. I enjoy the little things."
Now that her UFC debut is behind her, VanZant can't complain about anything that's happened in the past year to get her to this point. She's honest enough to admit she had to swallow some sour grapes when the UFC informed her that she would be unable to join the cast of "The Ultimate Fighter" this season because contestants are require to be at least 21 years of age.
The tournament taking place currently on "TUF" leads to the Dec. 12 finale where the first ever women's strawweight champion will be crowned. Of course VanZant would have loved to have earned the chance to compete for the belt in her first official UFC fight, but she's confident in how she matches up with the women on the show and her time to compete for the title will come sooner or later.
"If I were in 'The Ultimate Fighter' house, I would have seen myself ranked a little towards the lower end of the spectrum just because I don't have as many fights on my name, but I think I would have done great," VanZant said. "Watching the fights now, I really, really could see myself making it to the end."
The main thing VanZant is thinking about right now is enjoying the Thanksgiving holiday with her family and getting a call from UFC matchmaker Sean Shelby with her next fight on the table. She turns 21 at the end of March, and by then VanZant would love to be 2-0 in the UFC.
"I want to get another fight before I turn 21 so that's what I'm looking forward to," VanZant said. "I just want to keep propelling myself forward."
---
---