Ultimate Fighting Championship
Ultimate Fighting Championship
Miesha Tate: I want to prove to the world I can beat Ronda Rousey
Published
Jun. 10, 2016 6:32 p.m. ET

Things have changed quite a bit for Miesha Tate since she lost to Ronda Rousey in 2013.
Since the defeat, her third loss in four fights and second to Rousey, Tate has won five straight fights over two years — including a career-defining fifth-round submission over Holly Holm that helped her bring the title back to her hometown of Seattle.
But what hasn't changed is the long-lasting feud between the two champions. And now that Tate has that title, the calls for two of the world's best bantamweights to complete their trilogy have only gotten louder.
"I expected it. I think that Ronda has been such a presence in this sport," Tate told UFC.com's Megan Olivi. "People want to know how she's going to come back from such a devastating loss — if she's going to come back. And our names are forever intertwined. Ronda Rousey vs. Miesha Tate will forever go down in history as one of the best rivalries in women's mixed martial arts."
Rousey and Tate first crossed paths in 2012, when "Cupcake" lost her Strikeforce title to "Rowdy" after months of trash talk in the lead-up to their fight. The rivalry went national when the two coached opposite each other during the 17th season of "The Ultimate Fighter." During the intense season, Rousey and Tate almost came to blows a couple times, like when they went back and forth over who could hit pads better ...
"I still get people asking me to this day, 'Is that real, do you really not like each other?' Yeah, it's real, we really don't like each other. But you know what? I have a tremendous amount of respect for her. As an athlete, I think she's one of the greatest of all time." Tate said.
In their second matchup, Tate took Rousey deeper than anyone had ever before, but "Rowdy" was still able to out-land Tate 40-24 in significant strikes and finish the fight by armbar in the third round.
But that was almost three years ago. Tate feels she needs a win against Rousey.
"I feel like a third fight with her just needs to happen, for myself. Because I know that I can beat her," Tate said. "And I want to prove that to myself, and I want to prove that to the world. It's just something that's on my bucket list. I think she'll come back — I don't know when. I hope that we can fight each other down the road because I want to prove to the world I can beat Ronda Rousey."
With Dana White promising Rousey in immediate title shot upon her return, all Tate has to do is successfully defend the belt and she'll eventually get that third shot against "Rowdy."
---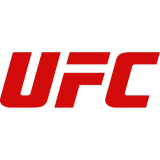 Get more from Ultimate Fighting Championship
Follow your favorites to get information about games, news and more
---