Johny Hendricks explains how moving to middleweight saved him from retirement
BY Damon Martin • June 22, 2017


Last year, former welterweight champion Johny Hendricks teased his possible retirement while suffering through the toughest run of his career after losing three fights in a row.

In reality, the losses inside the Octagon couldn't even come close to the defeat Hendricks endured when stepping on the scale while desperately trying to make the 170-pound weight limit.

Hendricks' war with weight cutting has been well documented throughout his career, but 2016 brought a whole new slew of challenges as his body just shut down while trying to shed excess pounds during his training camps. It got so bad that Hendricks says he would tell his coaches in the backroom while preparing for a fight that he couldn't throw certain combinations because the exertion would deplete his gas tank so badly after a rigorous weight cut that he knew there was no way possible he'd make it to the final bell.

Finally, Hendricks had enough and decided that his body and happiness weren't worth sacrificing any longer just for the opportunity to step inside the Octagon to compete with an opponent. When he first debuted in mixed martial arts, Hendricks did it with a lot of joy because he found something else he loved after wrestling consumed everyday of his life from the time he was a child.

Thanks to the brutal weight cuts getting down to welterweight, Hendricks fell out of love with fighting, and it nearly brought an end to his career.




"That's why I was going to retire," Hendricks told the Fight Society podcast. "It became, I told everybody do something that makes you happy. If you do what you love, you're going work your butt off everyday. Where it got to be where I didn't love it. I didn't enjoy fighting. All I cared about was trying to beat the scale.




"Once that got to a point where I couldn't compete with the scale anymore, I was like I'm done."




On the brink of retirement, Hendricks decided to make one last ditch effort to save his career by moving to middleweight. At 5-foot-9, Hendricks was going to be one of the shortest fighters competing at 185-pounds in the UFC, but he knew if he could make the proper adjustments with reach and speed that he could still compete with the best fighters in the world in his new division.

Hendricks asked his coaches for one more chance to get it right and he made the move to the middleweight division.




"I thought I was done. I was literally ready to walk out the door and be fine with being done. I really was," Hendricks explained. "At 185, I told my coaches just give me one chance. Let me see if life is better at 185. They said we're here until you want to be done. I went out there and loved every minute of it."




Since moving up a division, Hendricks' passion for the sport has been reignited because he's no longer killing himself just to make weight for the fight. That constant battle through training camp to slowly lose weight until he got to fight week where he still had to lose another 15 or 20 pounds just got to be too much on his body and his mind.

At middleweight, Hendricks could train as hard as he wanted without worrying that he needed to shed 30 pounds over six weeks just to have a fighting chance to beat the scale 24-hours before he was supposed to compete.

"Whenever I made the move up and everybody under the UFC except for the head guy Dana White, I talked to everybody and they're like 'you look so much better, you sound like you're back to where you were when you were doing good, mentally and physically looking like you're having fun again,'" Hendricks revealed. "That's all I wanted to see. I didn't focus on anything but improving my skills and having fun."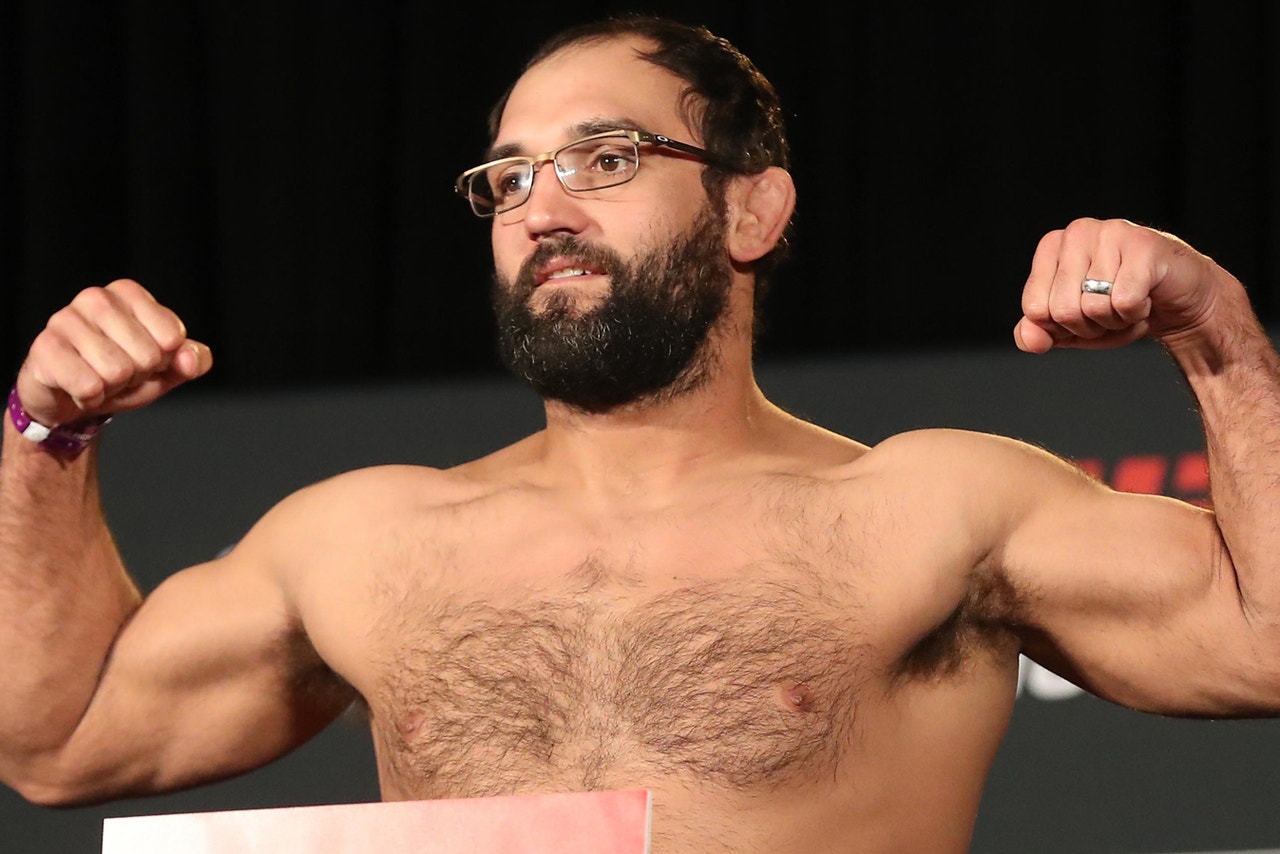 Now with his second fight at middleweight taking place this Sunday night against Tim Boetsch, Hendricks is not only adjusted to his new life competing at 185-pounds, but he believes this is the start of his run towards the top of the division.

Hendricks feels like there are advantages he'll still maintain at middleweight while gaining new skills that he never had while competing at 170-pounds.

"I think it's a great division for me. I think my strength is going to be my greatest attribute and speed," Hendricks said. "Because people are going to look at me and say 'he used to be a welterweight.' Guess what? There's nobody at welterweight I didn't face that I wasn't stronger than. I didn't face anybody that I didn't feel I couldn't outpower. So with me being able to lift weights again, I think that's going to be a shock to people.

"Plus, I'm so used to going against welterweights, they're fast, they move. Well guess what? I'm so used to that kind of speed and that kind of movement, if I can maintain those at 185, I'm going to be a hard target to hit."

As much as loving the sport again got Hendricks back into the Octagon after nearly retiring, he's also still single-minded when it comes to his purpose for competing in the first place.

Hendricks came to the UFC to be a champion, and he reached that pinnacle as a welterweight. Now he's dead set in his goals to become a two-division champion with his sights set on a middleweight title run starting with his next fight against Boetsch.

"That's my hope. Why else would I be doing it? I'm not here to win two fights, lose two fights, and say hey at least I had the guts to move up and do something else," Hendricks said. "It's always the belt.

"Now that I have the love of the sport again, I'm only going to get better."

Hendricks faces Boetsch in the co-main event for UFC Fight Night in Oklahoma City airing live on FS1 with the main card kicking off at 9 p.m. ET on Sunday night.

Listen to the rest of Hendricks' interview alongside main event fighter Michael Chiesa and UFC 214 co-main event fighter Megan Anderson on the latest Fight Society podcast via Soundcloud or download and subscribe to the show via Apple Podcasts.


---
---