Ultimate Fighting Championship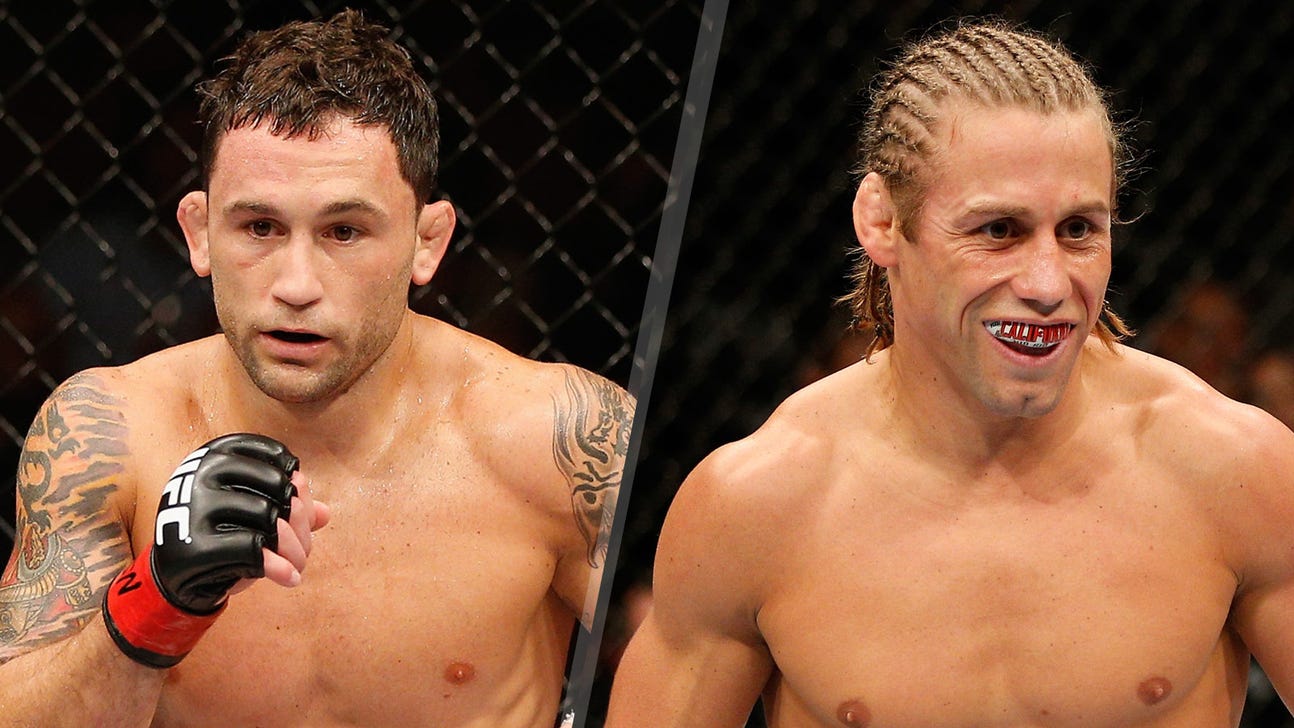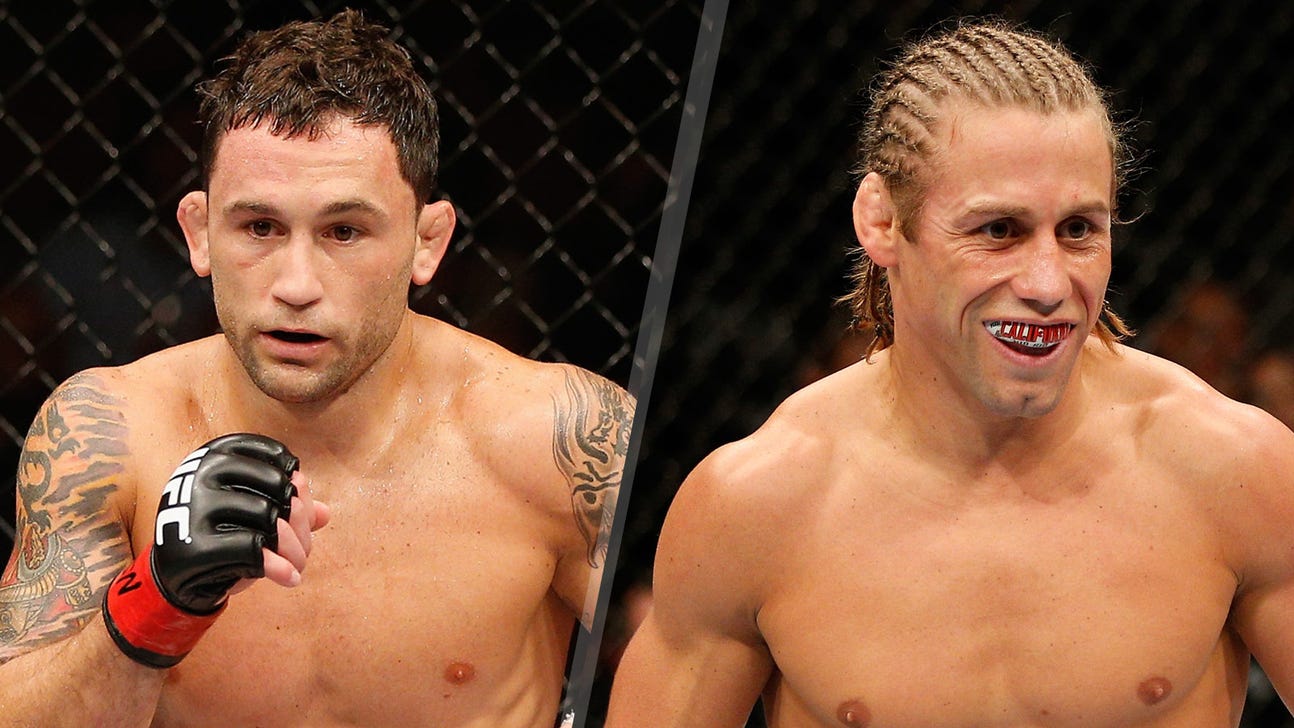 Ultimate Fighting Championship
Frankie Edgar says his matchup with Urijah Faber is absolutely a super fight
Published
Mar. 3, 2015 10:03 p.m. ET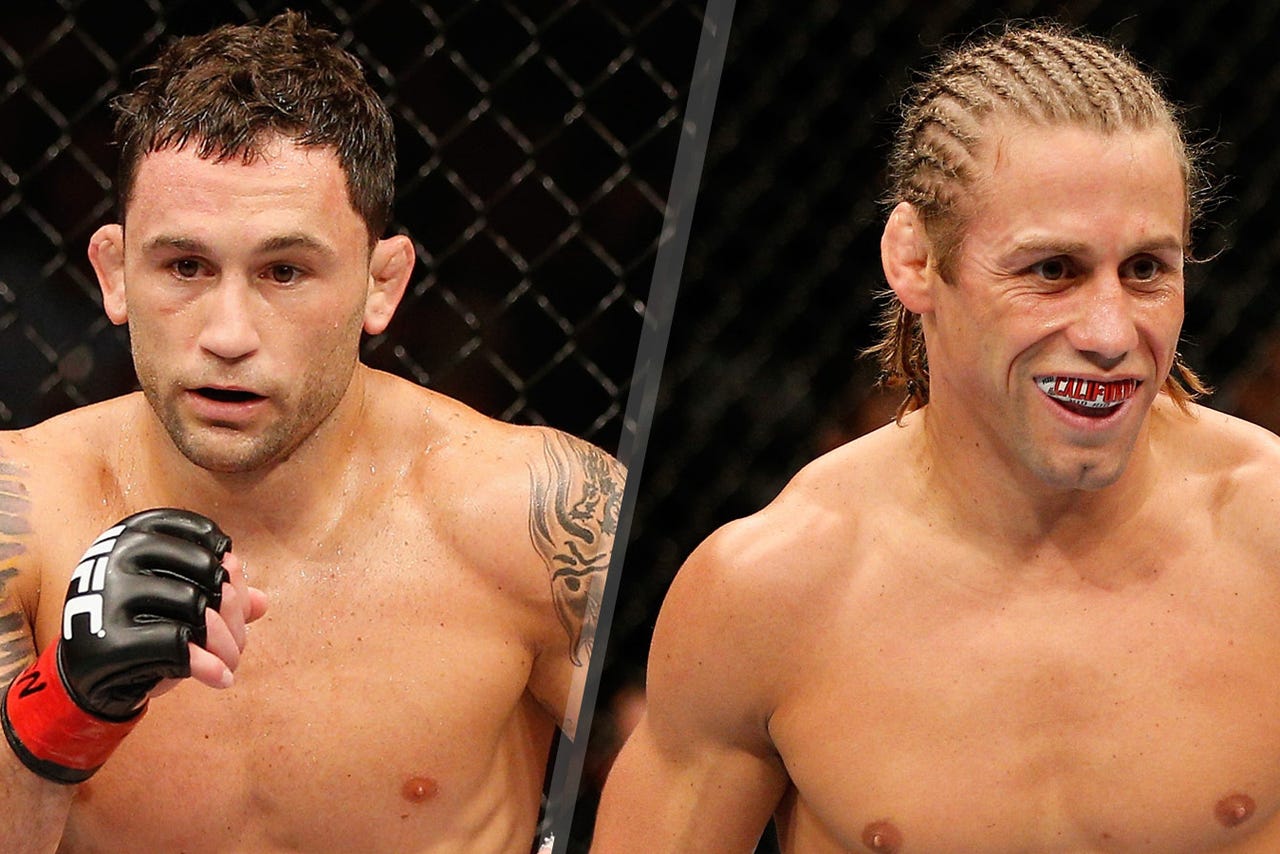 Frankie Edgar had a bad feeling when Conor McGregor defeated Dennis Siver in Boston in January that he was going to get some rather unpleasant news from UFC president Dana White.
Edgar was hoping to face featherweight champion Jose Aldo later this year with the title up for grabs after he dismantled Cub Swanson in his last fight in November 2014. 
The former lightweight champion made a request for White to grant him the shot, but when McGregor won, the writing was on the wall -- Edgar wasn't going to fight for the featherweight title next.
The good news White did deliver to Edgar was to keep winning and the title shot would come soon enough.
"I kind of think before the whole McGregor thing, I spoke to Dana and he kind of told me the way he was leaning if McGregor wins," Edgar told FOX Sports.  "He kind of assured me the title shot's still mine if things keep going well for me."
With McGregor facing Aldo at UFC 189 in July it left Edgar without an opponent.  Most of the top featherweights were already matched up so it appeared as if Edgar was going to have to wait until a logical matchup came along for his next fight.
Instead of sitting and hoping a top ranked featherweight came along, Edgar ended up with a fight against one of the most popular and well known featherweight champions of all time.
Even if he's not a featherweight anymore.
Edgar will face Urijah Faber on May 16 in the main event of the first ever UFC card from the Philippines.  Faber ruled the 145-pound division for several years while fighting in the WEC and remains one of the most recognized fighters from the lighter weight divisions.
While the world was waiting for other fighters to move weight classes to make fantasy bouts such as Georges St-Pierre vs. Anderson Silva, Edgar says his fight with Faber is no different when you really consider who is involved.
"Faber's been on top, he's been a title contender since I pretty much got into the sport.  At first it was the WEC and then when the WEC got transferred to the UFC, he's been a title contender there.  He just hasn't been able to beat the champion, but he's beaten everybody else," Edgar explained.
"He's always a fight away from the title and I think since 2010/2011 I've been there myself.  So two guys at the top of their division, at the top of the sport for that long -- how could you not call that a super fight?"
In many ways despite not having fought at featherweight in five years, Faber is still one of the most popular fighters to ever compete at 145-pounds.  It's a big part of the reason why Edgar believes this matchup might actually do more for his career than facing any of the top fighters in the featherweight division.
"The casual fan knows who Urijah Faber is," Edgar said.  "I'm not saying they don't know who (Chad) Mendes is or they don't know (Ricardo) Lamas, they are both title contenders and top guys as well, but it's just because Urijah's been around so long and he started the whole Alpha Male team and he's been an ambassador for the sport for such a long time.  It definitely brings something extra to the fight."
Edgar has high expectations for this fight and his performance against Faber.
The former champion has been hitting all cylinders lately and he plans on hitting a new level against Faber come May 16.
"I'm constantly adding. I never really take time off.  I try to get better between each fight and even if it's one-percent better, I think I accomplish that every time out," Edgar said.  "Just based on my career path, I'm getting a little bit older, I know who I am as a fighter, I'm getting more comfortable in my own shoes. 
"Things are definitely hitting a stride.  I feel like there's no ceiling.  I haven't hit that limit."
---
---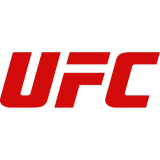 Get more from Ultimate Fighting Championship
Follow your favorites to get information about games, news and more
---