Dana White: Conor McGregor doesn't need Floyd Mayweather to sell pay-per-views
BY Damon Martin • January 20, 2017
There's been a lot of talk over the past week about a potential showdown between UFC champion Conor McGregor and retired boxing king Floyd Mayweather.

The back and forth banter has included a $50 million purse split equally between the fighters offered by UFC president Dana White, Mayweather laughing at the amount of money and then several jabs being launched via social media.

Mayweather has continued to poke and prod at McGregor and White about the $25 million he was offered to take the fight when he was accustomed to much, much more when he was actively competing as recently as 2015.

While Mayweather can certainly tout himself as the biggest pay-per-view draw in boxing history, White reminds the undefeated pugilist that McGregor is going to be just fine whether they strike a deal for the super fight or not.

"There's a list of guys lined up to fight Conor McGregor that would love to fight Conor McGregor. Conor McGregor's going to fight all day long and he's gonna do over a million pay-per-view buys and he's going to do fine," White told "The Herd" last week.

White says for all the bluster Mayweather puts on display when talking about the gaudy numbers he's pulled in the past, he was never alone in any of those fights.

Mayweather launched to superstardom with his 2007 fight against Oscar De La Hoya and then set the all-time record for pay-per-views with more than 4 million buys with his 2015 bout against Manny Pacquiao.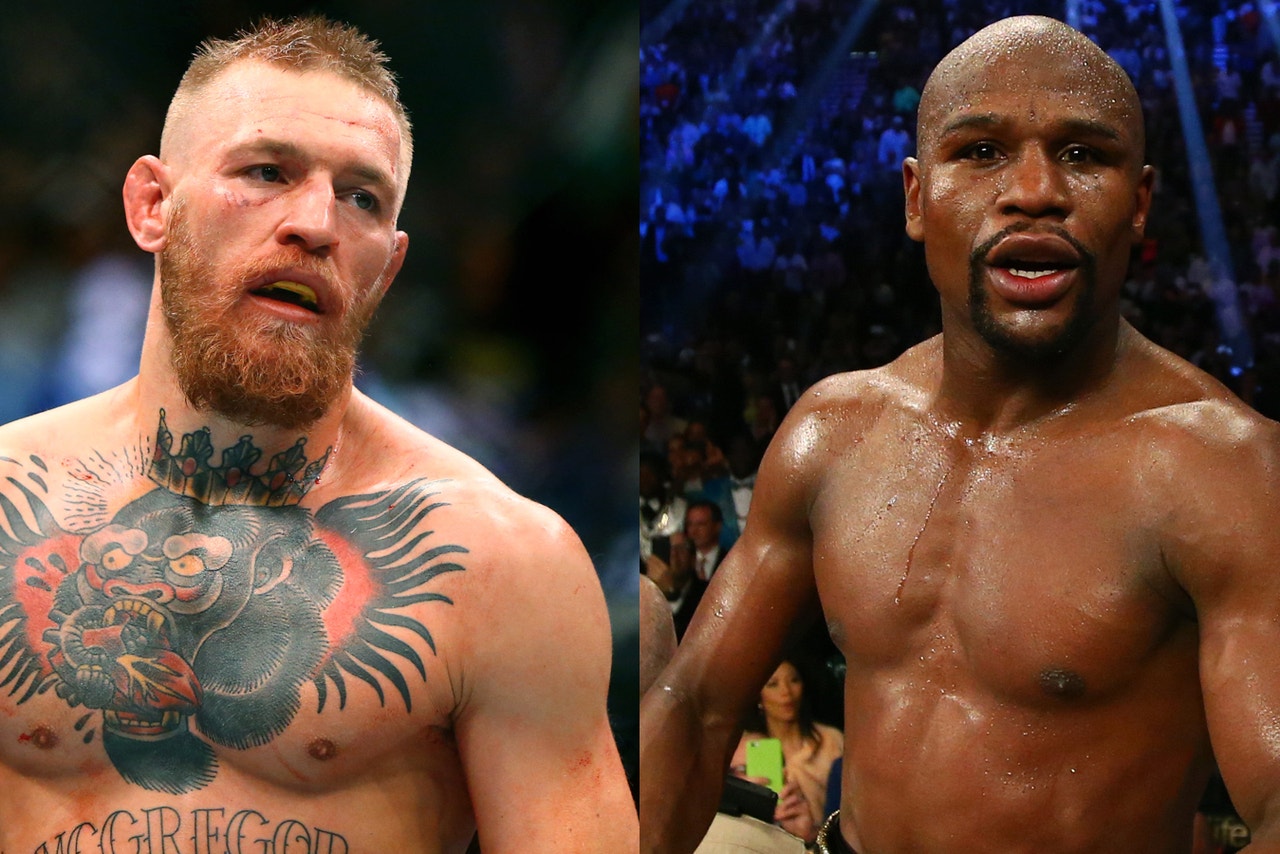 While Mayweather definitely deserves credit for his part in making that the biggest selling fight of all time, White says Pacquiao was an equal partner and there was no other opponent who could have helped push those numbers to such astronomical heights.

"Here's the thing, Manny Pacquiao ended up doing that fight and you hear all these numbers thrown around, but it's something like Floyd got $250 (million), Manny got $100 (million). It's still a lot of money for both guys, but it's not a big fight without Manny," White said. "Manny was as important in that fight as Floyd was."

White also points out that Mayweather's retirement fight against Andre Berto was largely considered a flop by the standard pay-per-view figures he would routinely draw during the last few years of his career.

By most accounts, Mayweather versus Berto sold somewhere between 350,000 to 500,000 pay-per-views, which still accounts for a hefty payday but nowhere near what he earned for his previous fights before that. Meanwhile, according to White, McGregor's last two fights against Nate Diaz and Eddie Alvarez sold 1.5 and 1.3 million pay-per-views respectively.

By those accounts, White says McGregor is now the biggest draw in all of combat sports and it doesn't matter who he fights -- people are going to line up in droves to see the Irishman compete.

"I'm going to tell you why Conor McGregor is still doing over a million pay-per-view buys and Floyd isn't. Because Conor McGregor will fight anybody, anywhere, anytime, including Floyd Mayweather. He absolutely is that guy," White said. "Whether Conor fights Floyd or he doesn't, there's a line of guys that are ready to fight Conor that Conor will fight that are going to do over a million pay-per-view buys.

"Conor McGregor loves to fight and he is one of those guys that will take on anyone, anywhere. Floyd keeps putting this thing on his social media of Conor getting choked by (Nate) Diaz, but Conor fights. I'm the guy that stands in the living room and tells you your opponent fell out or on the phone and I know how all these guys react when it happens. Nobody reacts the way Conor McGregor does."


---
---