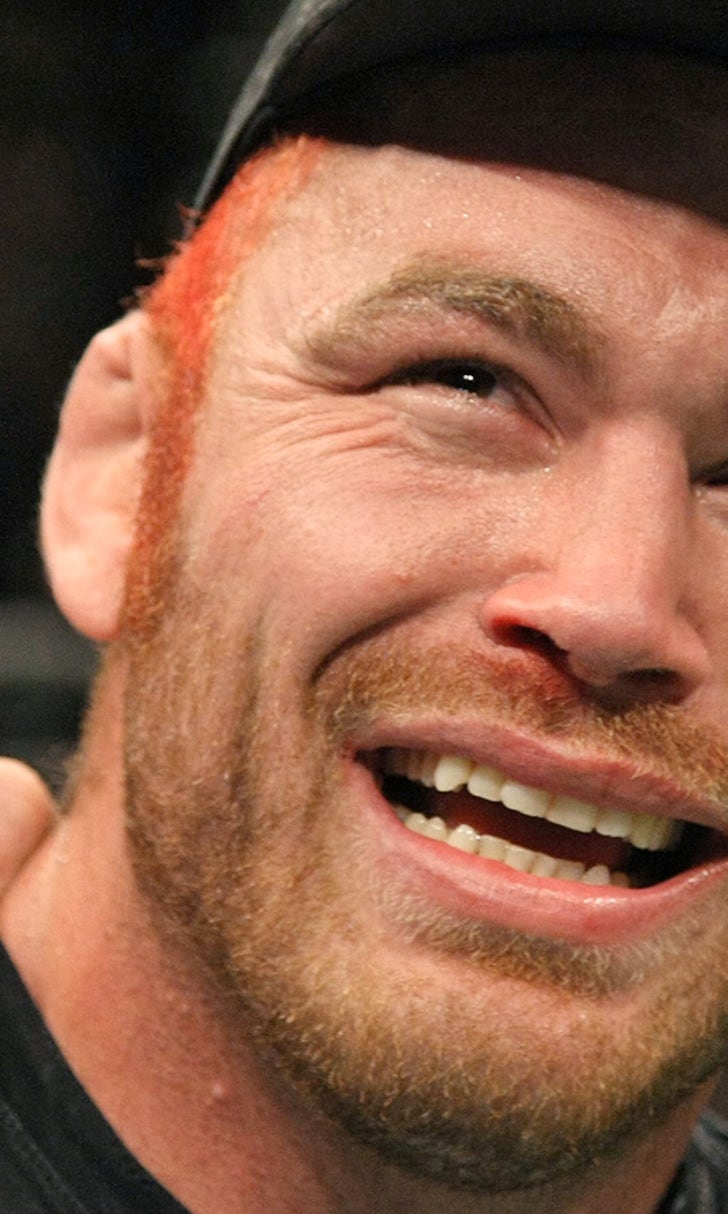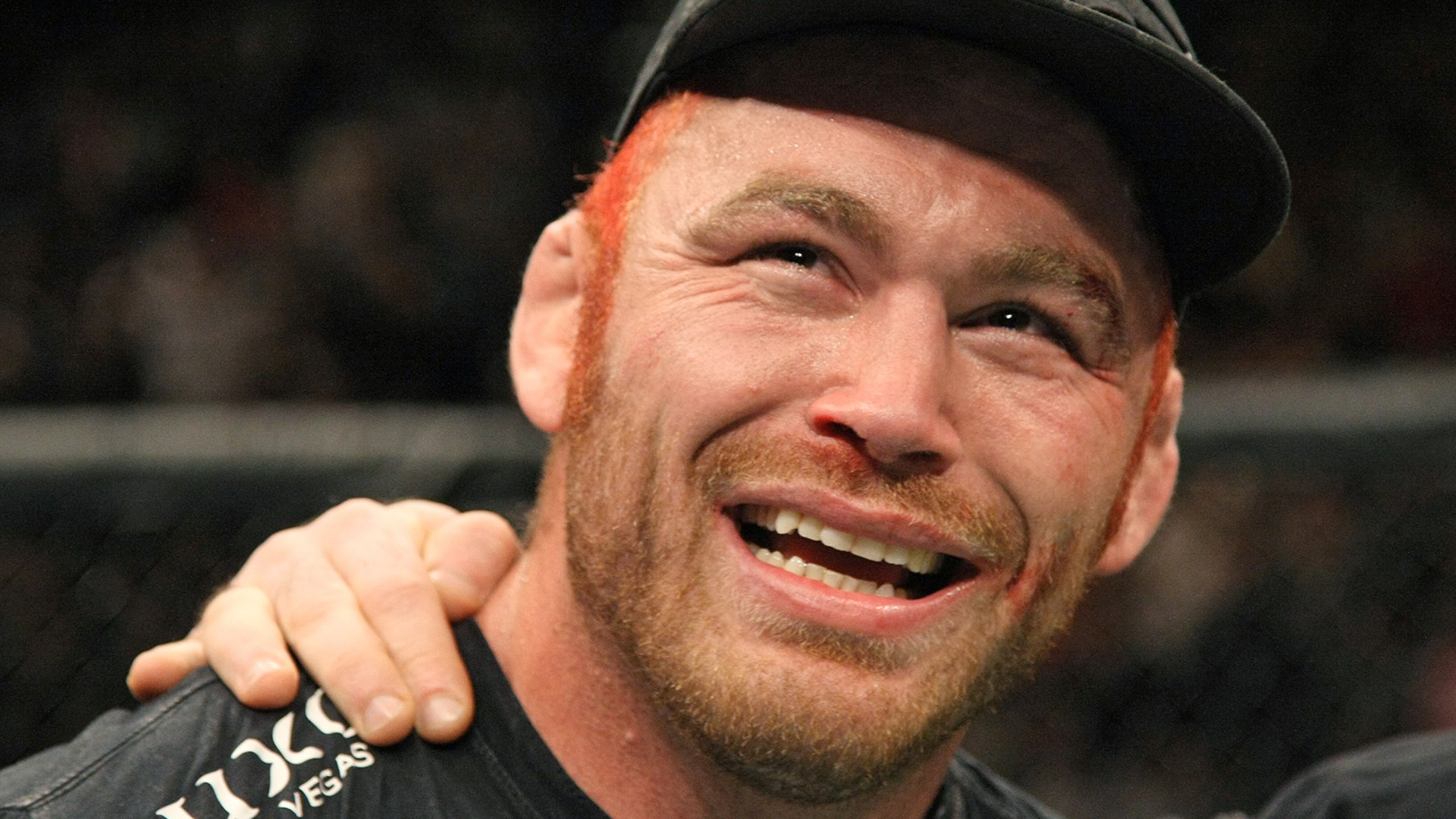 After so many wrong decisions, Chris Leben makes the right one
BY foxsports • January 22, 2014
During his fighting days, Chris Leben was not a person who was necessarily known for making the best decisions. Twice he tested positive for drugs and was suspended. Twice he was arrested and jailed. This is a man, after all, who first became famous -- or infamous -- for urinating on someone else'€™s bed, on national television. His life seemed to always be teetering on the brink of disaster, yet on Monday, Leben made his best decision in his most trying time: he retired.
In a sense, the decision did not come as a huge surprise. After losing to Uriah Hall via TKO in December, after waving good-bye to the Las Vegas crowd as he walked out of the MGM Grand Garden Arena, it seemed that his mind was made up about walking away. But we didn'€™t know for sure until he announced it, saying in an interview with MMA Fighting that he wanted to walk away because he was thinking about his future. He was thinking about his wife and the children he would one day have.
And that's why in some ways the decision does come as a huge surprise. In fact, it'€™s something of a triumph, given where Leben came from. Alcoholism ran in his family. He didn'€™t meet his father until he was 23 years old. He was functionally illiterate upon graduating from high school. In other words, he was a man with no future. For a time, it seemed like the wrong path was a lock.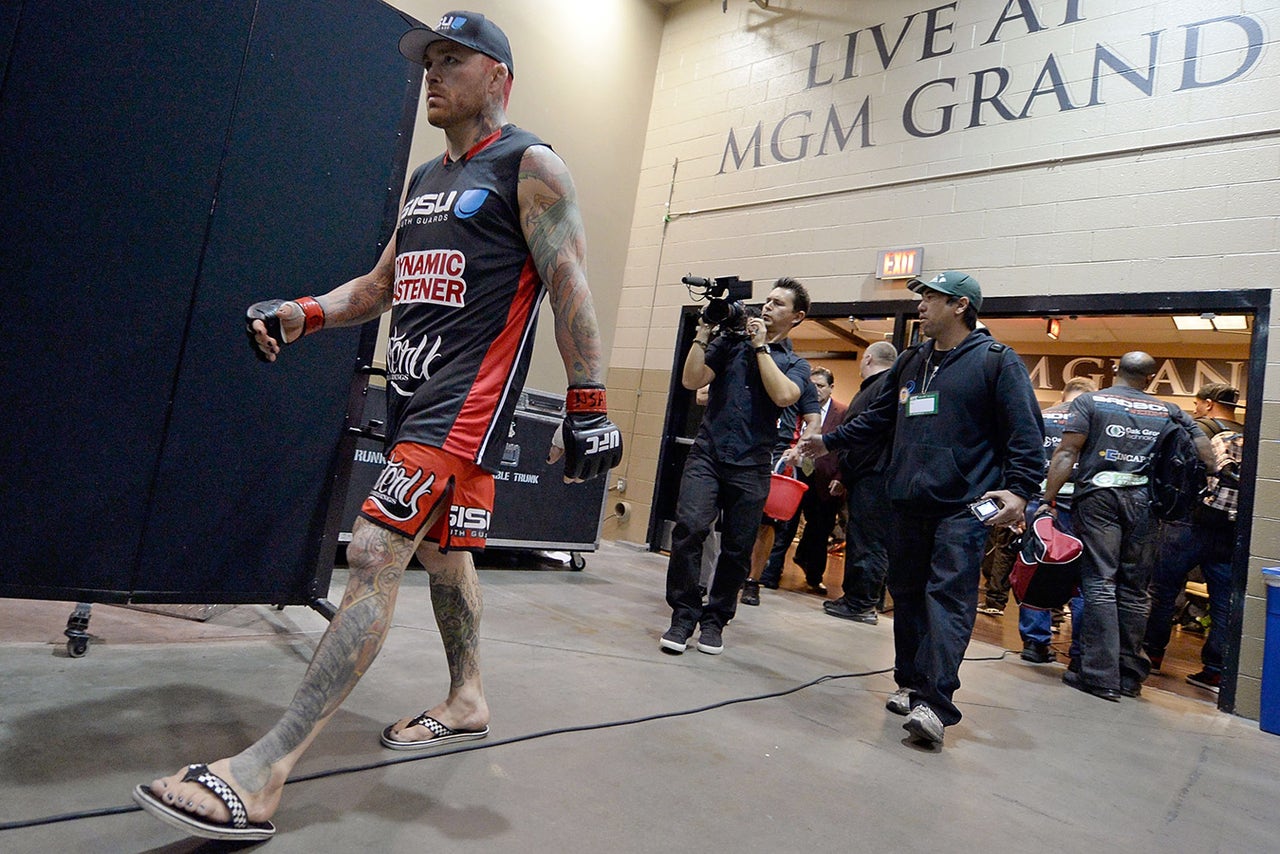 Leben's final UFC walkout: December 28, 2013 against Uriah Hall.
But Leben made his name on toughness, and that extended to his personal life as well. As many times as he failed, he always took responsibility and said he would try to do better. And if he failed again, he'd say the same thing. He always kept trying.
That's more difficult than it seems, especially when you come from the wrong side of the tracks and you're used to hearing you'€™re supposed to fail. Leben kept trying, kept working on bettering himself. It'€™s an ongoing battle, one that as an addict, he'€™ll be fighting for the rest of his life, but his Monday decision is just another reason for optimism.
At its core, retiring now was an incredibly mature decision. Let'€™s keep in mind that Leben is just 33 years old. That'™s hardly ancient. Sure he'€™s lost four in a row, but in none of those defeats was he knocked unconscious. He was mostly outclassed, and it would have been easy for him to rationalize that with a few tweaks to his wrestling, some serious work on his head movement and footwork, things could be different.
Even if people on the outside can discern a fighter reaching the down side of his curve, the fighter can'€™t always see it, mostly because he won't let himself. There is a certain obliviousness to reality that gets them to the highest levels in the first place. They have to believe they are something special before there is any actual evidence to support such a belief.
It takes maturity and introspection to objectively assess yourself and determine, as he did, that he just can'€™t compete with the new breed of athlete. That he is yesterday's outdated model trying to compete with today's sleek designs.
Of course, in the fight world, we can never quite be sure whether such a decision will stick. Leben could wake up three months from now feeling refreshed and motivated and decide he wants to try one more time. It could happen. But at least today, we can feel good about his decision and his future.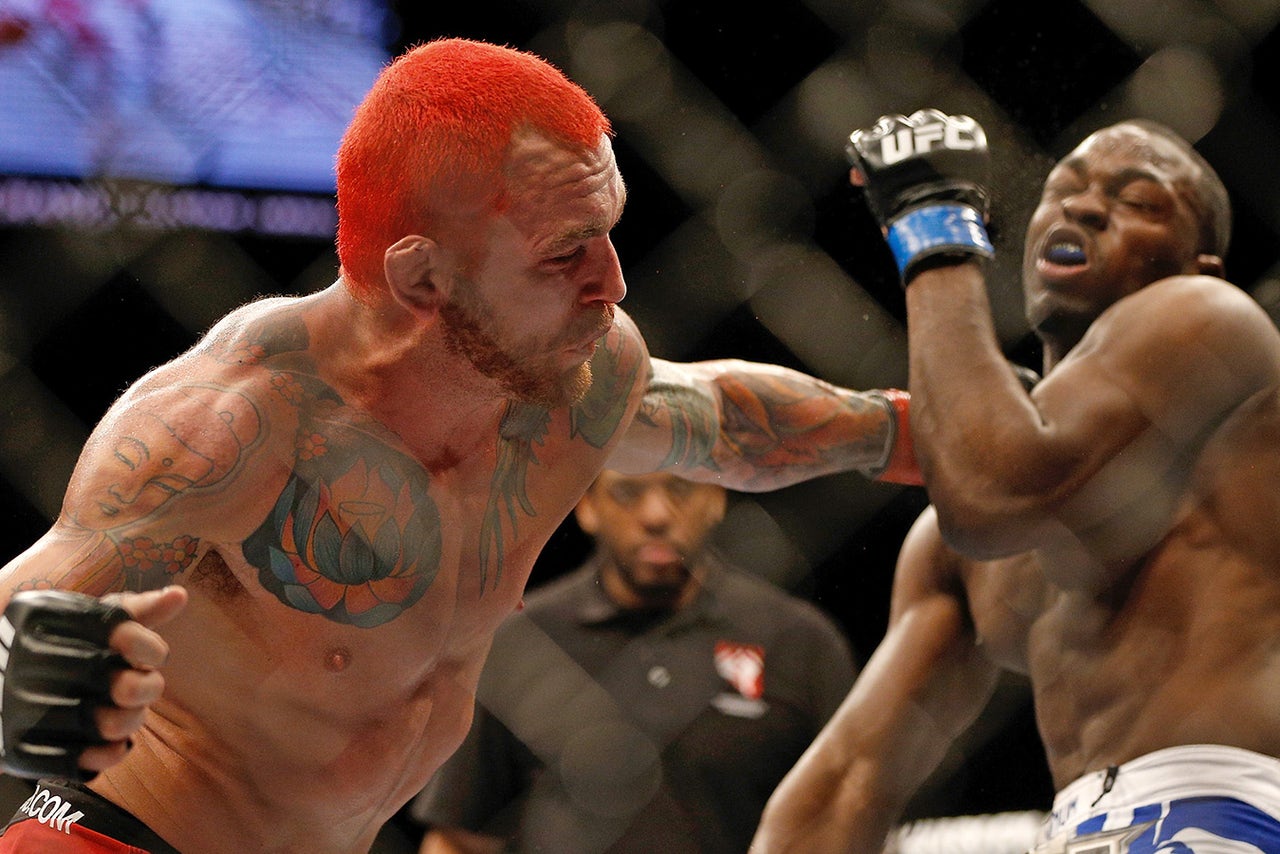 Leben made a reputation for himself in the UFC as a durable, fearless slugger.
Two years ago when he knocked out Wanderlei Silva, who would have guessed that Silva would outlast him? And that it would be by Leben's choice? Obviously he could have continued if he wanted to. Even if the UFC decided to release him after nearly nine years with the promotion, someone else would have offered him a contract to fight in a main event. There was still money to be made. We've seen so many others chase it at the expense of their health, and no one would have been surprised if Leben became another one to do it.
Instead, he is bowing out at the right time. At 33, old enough to understand the importance of what lies ahead of him, yet young enough to still build it.
Years ago, when we first met Chris Leben, he was a mess, and you wondered where exactly he was going. It might have been nowhere good, but even when he made mistakes, he kept trying to improve, to reach for something better. It'€™s nice to know that the end of Leben the fighter shouldn't lead to a tailspin for Leben the person. He is happily married and starting a new job as the coach of Victory MMA in San Diego. It is the kind of end that is the best one, because through his own determination, he made it more of a beginning.
---
---