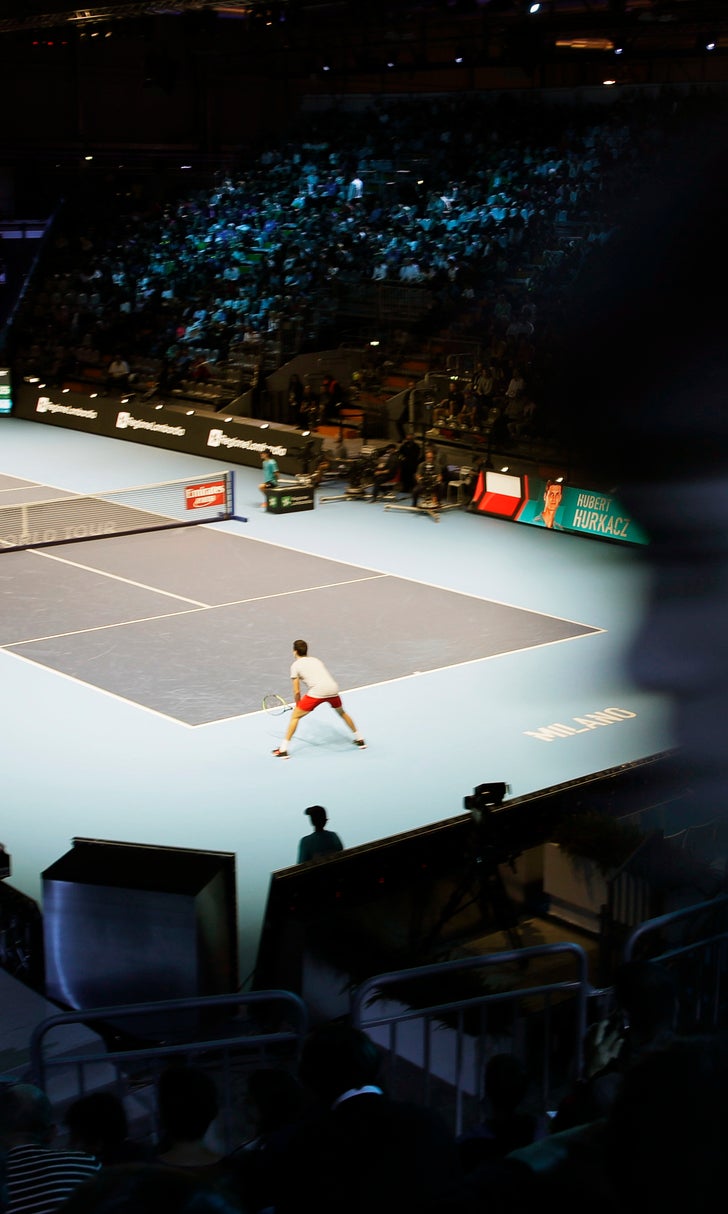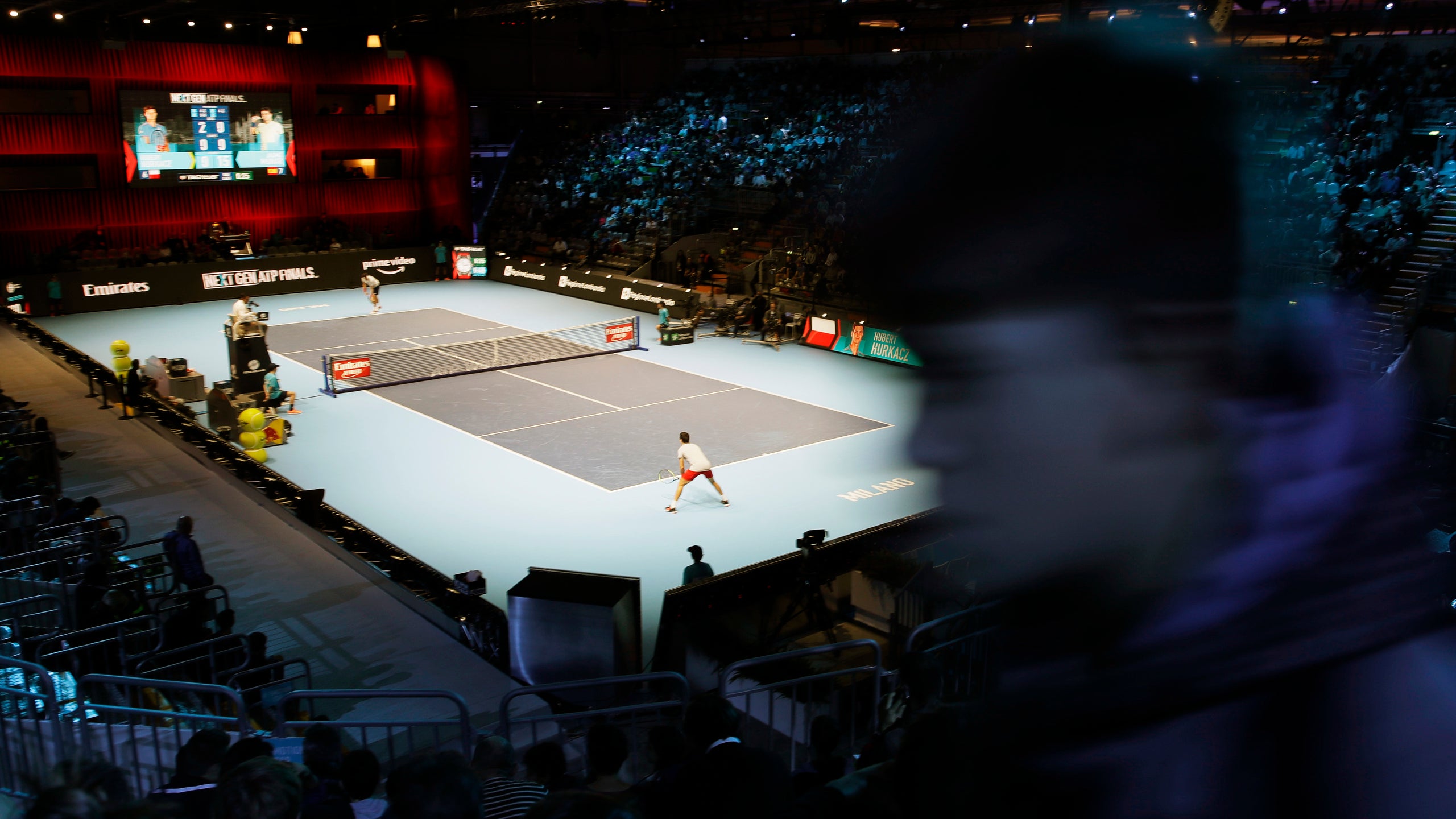 Towel racks hotly debated amid tennis rule changes in Milan
November 10, 2018
MILAN (AP) — Towels have unexpectedly become a hotly-debated subject in tennis this week.
A number of new initiatives are being trialed at the second edition of ATP's Next Gen Finals in Milan over the past week, one of which is the towel-rack, with players having to fetch their own towels from boxes stationed in the corners of the court.
This is a welcome sight for many who have been made uneasy by the way some tennis stars interact with ball kids when being handed the towel.
"We're looking at all the elements of tennis and the show around tennis," ATP President Chris Kermode said in an interview with The Associated Press on Saturday. "We're looking at shot clocks, the reduced warmups and that's just part of it.
"There was quite a lot of public opinion that just didn't like the optics of ball kids and that sort of relationship with the player, of almost being ordered to do something. And so we took that into account and we think it was something we should look at."
Not all the players are in favor of the rack, with top seed Stefanos Tsitsipas, who beat Australian teenager Alex de Minaur in Saturday's final, being a particularly vocal critic.
"One thing that I didn't like that much was the towel thing," the world No. 15 said earlier in the week. "I was always, you know, had to run for the towel, always had it in my mind when I was playing.
"I think having the towels whenever you need it, it's very helpful. It's one thing less that you have to think about. So I believe to be playing your best game you just don't need to think about whether you're going to take your towel now or later. You can just call the ball kid. I think the ball kid, it's their job to provide towels and balls for the players."
Alexander Zverev wasn't in Milan as he is instead preparing for the ATP Finals in London, but he had a dig at Tsitsipas and others who he thinks use the towel too much.
"I heard Tsitsipas say it's the ball boys' job but it's the ball boys' job to give you balls — that's what I see the ball boys as," Zverev said.
"I think you should also prevent players from taking the towel after every single serve and every mishit return, sometimes it does get a little bit ridiculous in my eyes. So maybe it will prevent it from that."
The towel rack is just one of the new rules being applied, along with on-court coaching, shorter sets, no-Ad scoring, medical timeout limits, and no lets on serve.
For the players, the most popular innovations are the shot clock, and Hawk-Eye making all the line calls.
The on-court clocks enforce the 25-second rule between points, and shorter warm-ups ensure matches begin four minutes after the players enter the court.
"Shot clocks for sure are going to soon be on (the tour), I can see that happening very quickly. Reduced warm ups, I think the electronic line calling ... all of those things can happen quite easily I think," Kermode said. "In the next couple of years I can see those coming onto the tour."
The most drastic change is the shorter set, where the first to four games takes the set, with a tiebreak at 3-3.
And Kermode admitted that changing the scoring system would need a lot more consideration and analysis.
"The attractive thing of tennis is that you have different styles of play, you have different court surfaces ... and how tennis currently stands is that everyone has a shot at winning," he said. "You have the big servers and you have the baseliners who play a bit more chess-like — and we want to make sure that both elements of styles can compete."
The idea for the tournament was first discussed three years ago with a two-fold reasoning behind it: to highlight the next generation of players and to bring in a new generation of fans.
However, Kermode insists they will not be rushing into anything.
"We're looking 10 years ahead for the sport and I've said right from the beginning we're not going to rush into doing any dramatic changes but, whilst tennis is doing so well, from a position of strength, we want to take our time now to look to the future.
"The assurance that I want to give everybody is we will only be doing things if we think it is better. And that's why this is a test."
---
---