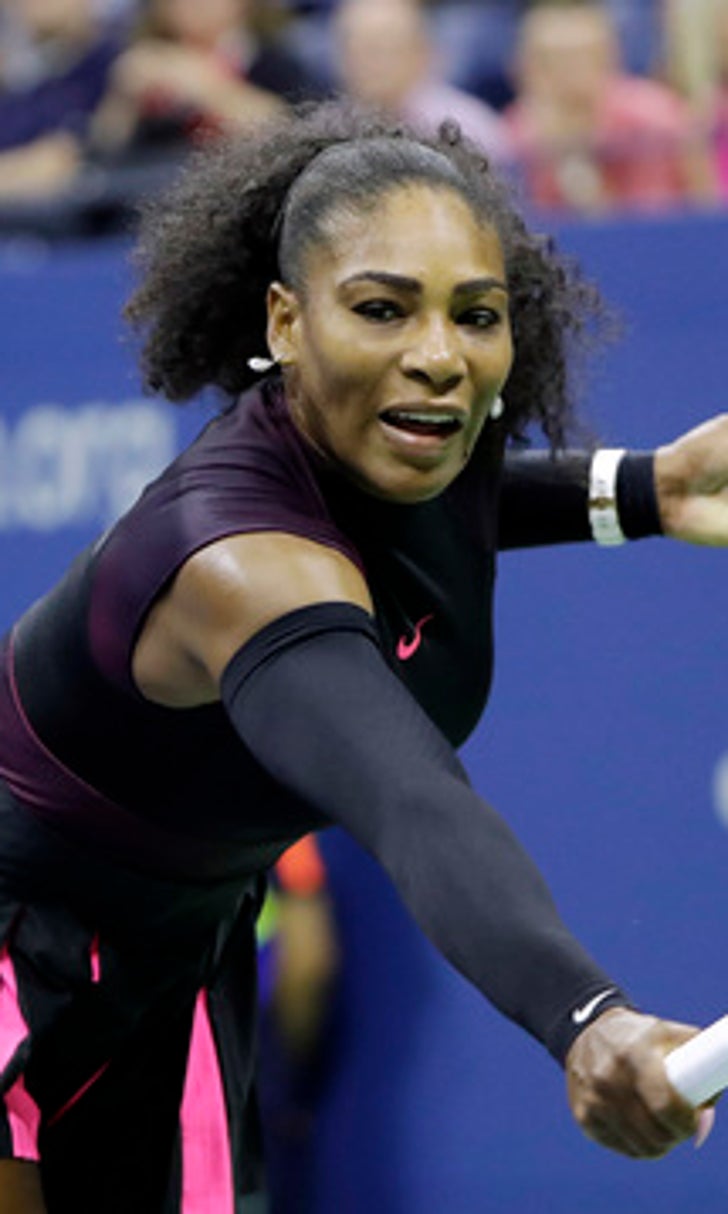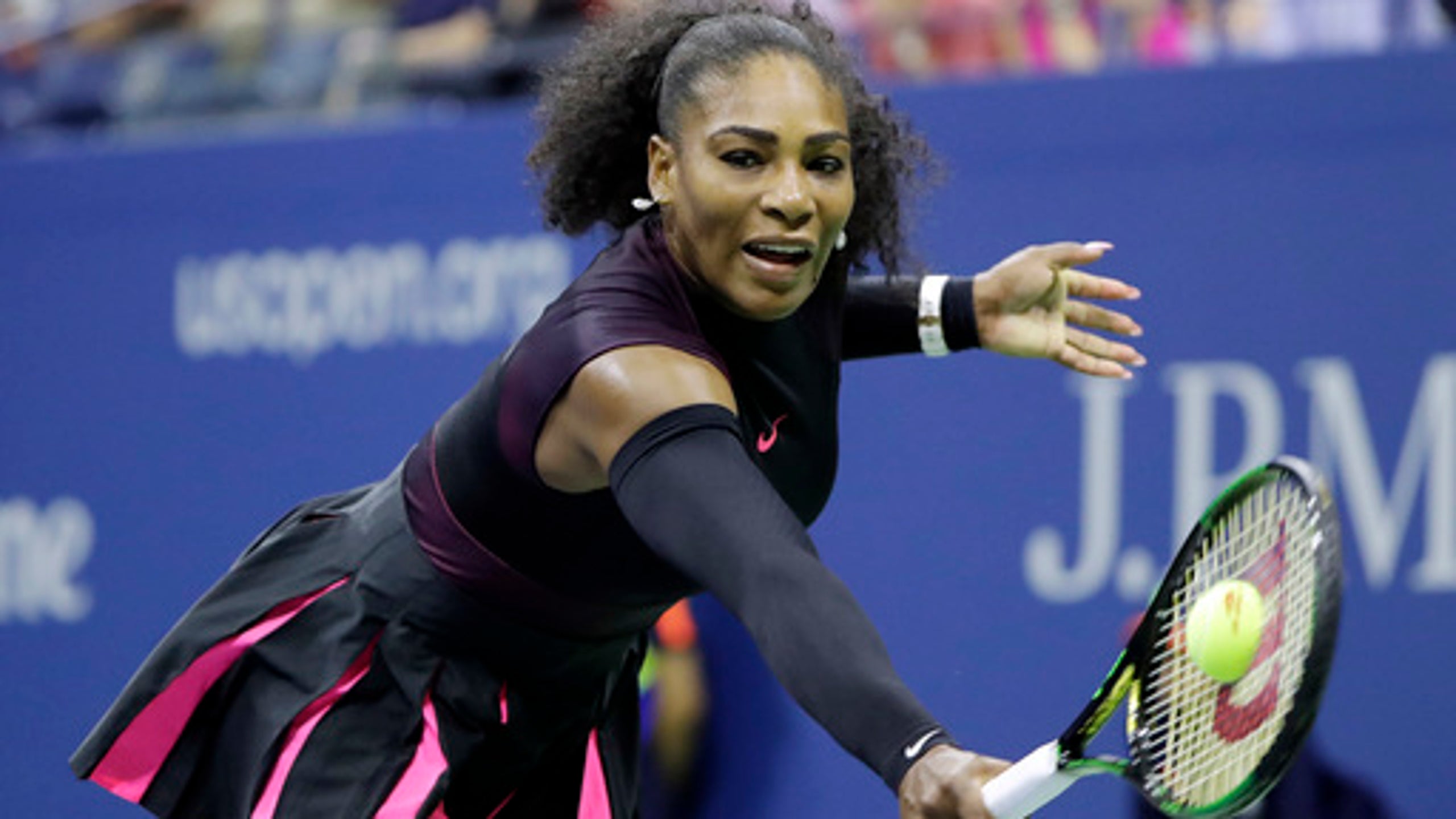 The Latest: Del Potro tops American Johnson at US Open
BY foxsports • September 2, 2016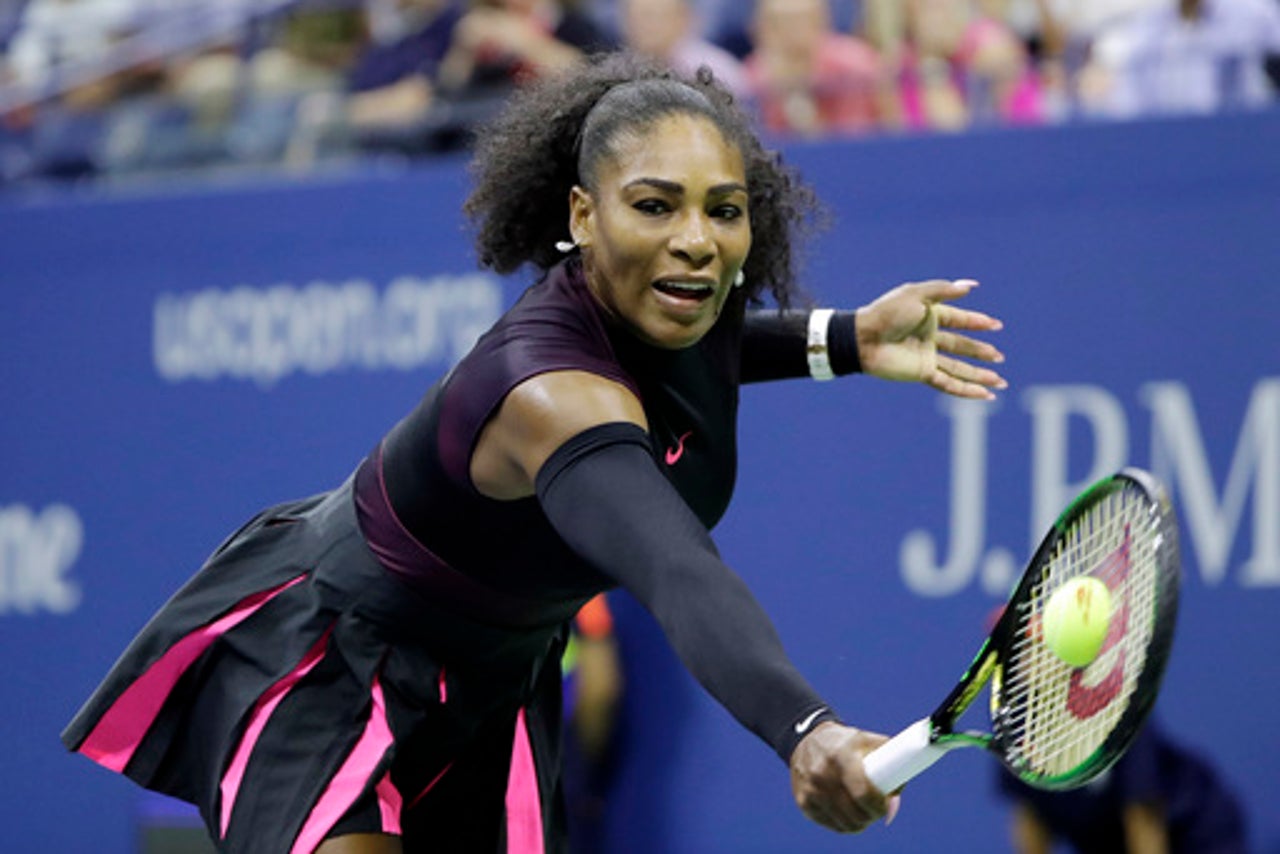 NEW YORK (AP) The Latest on the U.S. Open (all times local):
11:05 p.m.
Juan Martin del Potro, the 2009 U.S. champ, is into the third round at Flushing Meadows for the first time since 2012.
Del Potro swept 19th-seeded American Steve Johnson 7-6 (5), 6-3, 6-2 on Thursday. The Argentine may be ranked 142nd after three left wrist surgeries, but he's been playing like the major champion he is the last couple of months. Since the start of Wimbledon, he's posted victories over Novak Djokovic, Rafael Nadal and Stan Wawrinka and won an Olympic silver medal.
In a match that featured a behind-the-back shot by Johnson and a between-the-legs shot by del Potro, the Argentine's serve - not his big forehand - was the difference. He had 15 aces and won 85 percent of the points on his first serve.
Johnson has never been past the round of 16 at a major. He had noted last week that if del Potro received a wild card into the U.S. Open, it was possible the Argentine could eliminate an American in the first round. As it turned out, del Potro knocked Johnson out in the second round - while getting lots of support from a crowd that appreciates the Argentine's past championship and his injury comeback.
---
10:35 p.m.
American qualifier Jared Donaldson has picked up the first two Grand Slam match wins of his career to advance to the third round of the U.S. Open.
The 19-year-old Donaldson, who is currently ranked No. 122, defeated Viktor Troicki 7-5, 6-3, 6-3 on Thursday, following up on his 4-6, 7-5, 6-4, 6-0 upset of 12th-seeded David Goffin in the first round.
Donaldson lost in the first round of the U.S. Open in 2014 and 2015 and failed to qualify for any other major. He says he's not satisfied with his success so far, reminding reporters, ''I'm still 120 in the world. I want to be top 10, top five, No. 1.''
---
10 p.m.
When Serena Williams speaks, Nike listens.
Asked at a news conference at Wimbledon about how she feels to considered ''one of the greatest female athletes of all time,'' she replied she would rather be thought of as ''one of the greatest athletes of all time.''
Now Nike, who sponsors Williams, has introduced a new ad timed to coincide with the U.S. Open that declares the 22-time Grand Slam winner ''the greatest athlete ever,'' after dropping the word ''female'' from its own onscreen copy.
Asked about that honor following her 6-3, 6-3 victory over Vania King, Williams said she feels ''almost vindicated that a company so big as Nike can recognize just athletes and not put a sex behind it.''
She says a young girl growing up just wants to be the greatest. ''She doesn't want to be only labeled as a female athlete.''
---
8:35 p.m.
Serena Williams tied Martina Navratilova's professional-era women's record with her 306th career victory in a Grand Slam match, beating Vania King 6-3, 6-3 to reach the U.S. Open's third round.
Hitting 13 aces Thursday night with the roof closed at Arthur Ashe Stadium, Williams improved to 306-42 in matches at major tournaments, a winning percentage of .879.
Music power couple Beyonce and Jay Z sat behind Williams' coach Patrick Mouratoglou in the player's guest box.
Only Roger Federer, with 307, has won more Grand Slam matches than Williams in the Open era, which dates to 1968.
Williams can match Federer's total by beating 47th-ranked Johanna Larsson of Sweden on Saturday.
---
6:35 p.m.
It took 3 hours, 2 minutes, equaling the fifth-longest U.S. Open women's singles match on record, for 17th-seeded Anastasia Pavlyuchenkova of Russia to get past Kristina Mladenovic of France and reach the third round.
Pavlyuchenkova, a quarterfinalist in New York in 2011, came out on top 6-2, 4-6, 7-6 (5) on Wednesday.
Here's how tight the match was: Pavlyuchenkova won 125 points, Mladenovic 124.
Mladenovic was one of three players provisionally suspended by the French tennis federation on Sunday for ''damaging'' its image at the Rio de Janeiro Olympics.
The time of Pavlyuchenkova's victory was the same as for a loss by Venus Williams loss at Flushing Meadows in 2013, and also for a win by Caroline Wozniacki in 2011.
The longest U.S. Open women's match went 3:16, when Sam Stosur beat Nadia Petrova in three sets in the third round in 2011.
---
5:50 p.m.
Kei Nishikori seized the momentum after a long rain delay and won his second straight four-set match at the U.S. Open.
The sixth-seeded Nishikori beat 20-year-old qualifier Karen Khachanov 6-4, 4-6, 6-4, 6-3 on Thursday to reach the third round. When rain halted action, the players had split the first two sets and were knotted at 4-4 in the third.
Returning to the court after more than 2+ hours, Nishikori promptly won the next two games to clinch the set. The 2014 U.S. Open runner-up was down a break in the fourth but won the last five games to close out the victory. He had seven double-faults.
Khachanov, who was making his Grand Slam debut, beat another qualifier in the first round. He broke into the top 100 this summer and is currently ranked 95th. This was his first career meeting with a top-10 player.
---
5:45 p.m.
Australian tennis player Bernard Tomic has been fined $10,000 by the U.S. Open for a vulgar comment directed at a spectator during his first-round loss.
Among various other fines announced by the tournament Thursday were $3,000 apiece for Fabio Fognini of Italy and Steve Johnson of the U.S.
Tomic said after his loss Tuesday that he apologized to the fan afterward for the first-set exchange.
Tomic also said: ''He definitely baited me the whole set for me to say that. But I do apologize if there were people around that heard.''
He and Fognini were both cited for unsportsmanlike conduct. Johnson was fined under the category of ''abuse of rackets and equipment.''
Fognini was given a point penalty for removing a line judge's sunglasses during a match he wound up winning Tuesday.
Fognini, the husband of 2015 U.S. Open champion Flavia Pennetta, said afterward in Italian to reporters: ''They have their rules. You know, the Americans are different in every way. Of the four Slams, this, as far as I'm concerned, is the worst - for a number of reasons.''
---
5:30 p.m.
Venus Williams breezed through her second-round match at the U.S. Open.
The seven-time major champ had spent 2 hours, 42 minutes on court in a tense three-set victory over 93rd-ranked Kateryna Kozlova on Tuesday. But against German veteran Julia Goerges on Thursday, Williams won 6-2, 6-3 in 78 minutes.
She had just 17 unforced errors - in complete contrast to the whopping 63 in her first-round win.
The oldest player in the draw at age 36, the sixth-seeded Williams is coming off a semifinal appearance at Wimbledon, her deepest run at a major since 2010.
---
4:50 p.m.
Play has resumed on the outer courts at the U.S. Open after a rain delay of more than 2+ hours.
Sixth-seeded Kei Nishikori and No. 8 Dominic Thiem were among the players who had their matches halted Thursday. Nishikori split the first two sets against qualifier Karen Khachanov.
With the new roof closed over Arthur Ashe Stadium, No. 2 Andy Murray was able to play his match with no delays.
Eleven doubles matches were canceled Thursday because of the rain.
---
3:40 p.m.
Wimbledon champ Andy Murray advanced to the third round at the U.S. Open with another straight-set victory.
The second-seeded Murray beat Marcel Granollers 6-4, 6-1, 6-4 on Thursday under the roof at Arthur Ashe Stadium with play suspended on the outer courts. The heavy rain outside made quite a clatter on the new roof, and Murray said in his on-court interview that it was tough at first because it was hard to hear the ball.
Murray jumped to a quick 5-2 lead in the first set, then it took about 23 minutes to get through the last two games as Granollers saved six set points and got back on serve. But Murray earned another break to finally clinch the set after 67 minutes, then cruised through the final two in 75 minutes combined.
---
2:15 p.m.
Play has been suspended on the outer courts at the U.S. Open because of rain.
Matches started an hour late Thursday after morning showers. Players were on court for just over two hours before the skies opened up again.
The new roof over Arthur Ashe Stadium remained closed the whole time with matches taking place as scheduled.
---
1 p.m.
Fifth-seeded Simona Halep beat 2015 French Open runner-up Lucie Safarova in straight sets to move on to the third round of the U.S. Open.
Halep won 6-3, 6-4 under the roof at Arthur Ashe Stadium on Thursday. On a rainy morning, the new roof was closed at the start of a match for the first time after it made its debut in the middle of Rafael Nadal's win Wednesday night.
Halep said in her on-court interview that she liked the calm conditions of playing indoors but she was ''a little bit cold.'' She added later that it was nice to not need to wait out a rain delay.
---
12:35 p.m.
Play has started on the outer courts at the U.S. Open after a delay of just over an hour.
Rain pushed back the start of every match Thursday other than the one at Arthur Ashe Stadium, which now has a roof.
The $150 million retractable roof made its competition debut Wednesday night during Rafael Nadal's win over Andreas Seppi, then was closed for the beginning of Thursday's day session to allow fifth-seeded Simona Halep's match against Lucie Safarova to start on time.
---
12:30 p.m.
The U.S. Tennis Association announced a multi-year partnership with Adidas on Thursday to make the German sportswear giant the official sponsor of USTA player development.
Financial terms were not disclosed for the deal, which gives Adidas a presence throughout the USTA National Campus in Orlando, Fla. - the headquarters of the organization's player development efforts - and branding of the USTA's top-flight junior tournament series and league tennis.
USTA Player Development general manager Martin Blackman says the partnership also makes Adidas the official outfitter of player development coaches ''to reflect the look and professionalism that exemplifies Team USA.''
Adidas is the sponsor of such stars as Ana Ivanovic and Angelique Kerber. The company's U.S. senior director of tennis David Malinkowski noted that the partnership could also help forge relationships with up-and-coming American tennis stars.
---
11 a.m.
Venus and Serena Williams are set to play back-to-back, second-round matches Thursday in Arthur Ashe Stadium, which may need its new retractable roof for much of the day because light rain is falling and more is expected.
No. 6-seeded Venus Williams will take on Julia Goerges of Germany in the afternoon, followed by No. 1 Serena Williams against Vania King in an all-American matchup to start the night session.
Another key match comes in the nightcap on Ashe, when 2009 champion Juan Martin del Potro takes on 19th-seeded American Steve Johnson. Del Potro, whose ranking dropped to No. 142 because of wrist injuries over the past 2 + years, has returned to Grand Slam play this year and made a strong run to the silver medal at the Olympics.
The Wimbledon champ and Olympic gold medalist, No. 2-seeded Andy Murray, is also in action on Ashe, facing Marcel Granollers. They've played seven previous times, with Murray winning six.
---
---