tennis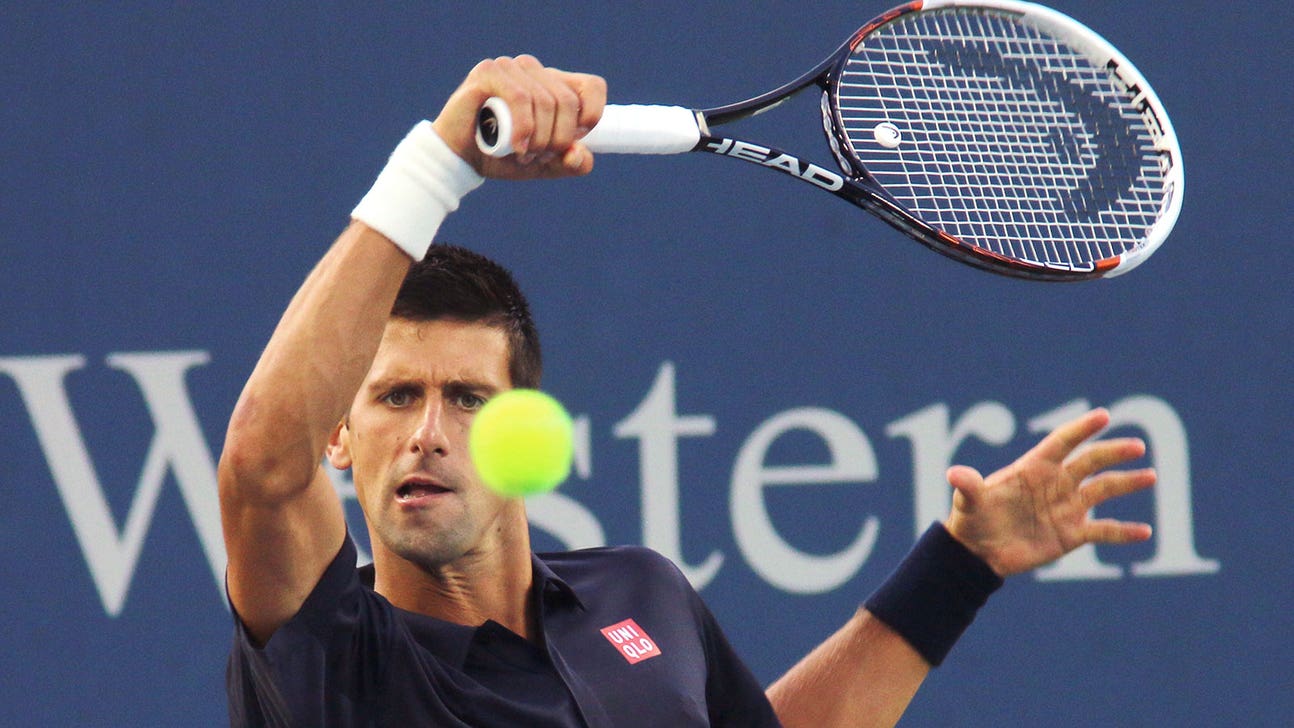 tennis
Novak Djokovic squeaks by in Cincy opener vs. Giles Simon
Published
Aug. 12, 2014 2:14 p.m. ET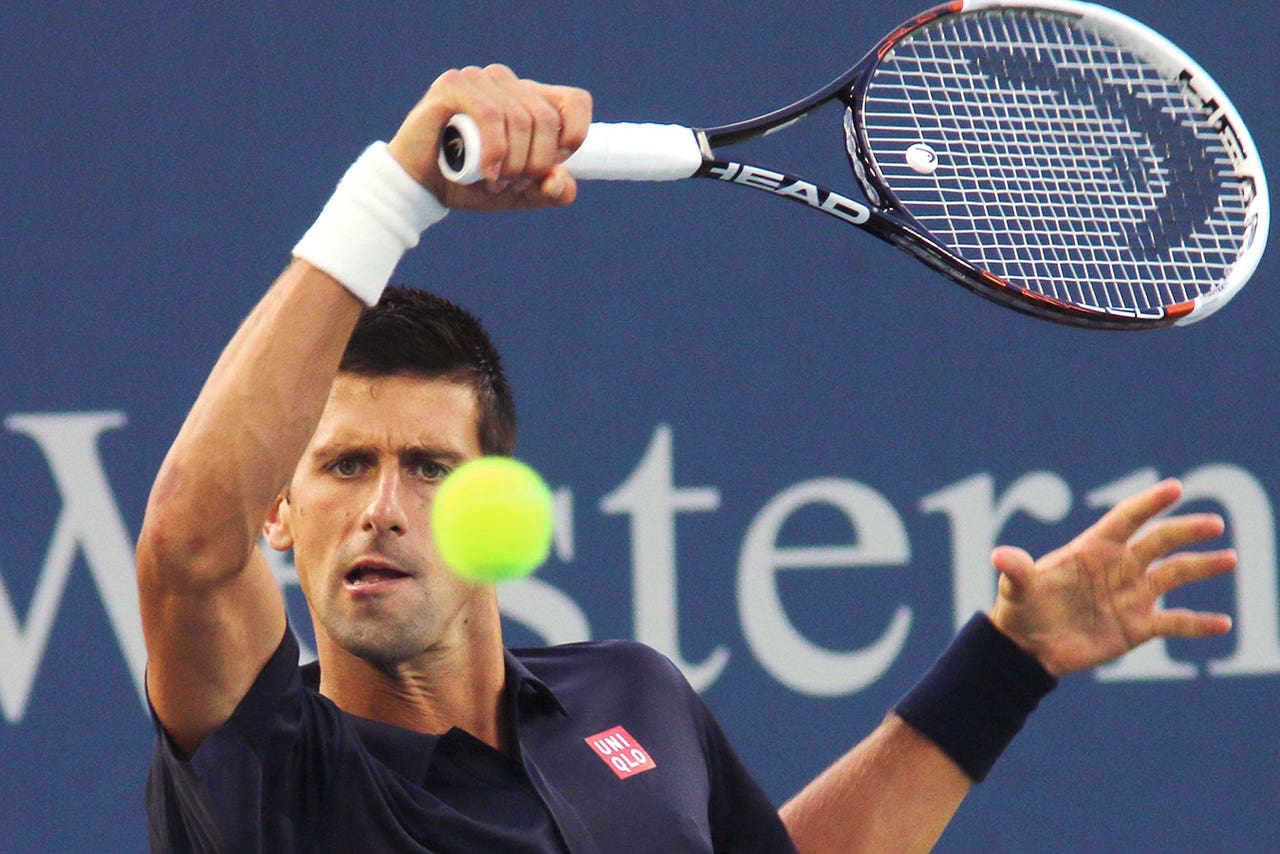 Novak Djokovic had a ragged start in the one tournament that has always eluded him.
The top-ranked player beat Gilles Simon 6-3, 4-6, 6-4 in his opening match at the Western & Southern Open on Tuesday night. It's the only Masters series event he has never won, finishing as the runner-up four times.
If he wins this week, he'll become the first with titles at all nine ATP Masters events.
First, he had to get past Simon. He had trouble putting away the Frenchman, whom he has now beaten eight straight times. The opening game of the third set went 20 points and 15 minutes, with Simon surviving six break points.
Djokovic finally broke through for a 4-3 lead and served out the 2-hour, 9-minute match. The last set alone took 59 minutes. Djokovic had 36 unforced errors in the breezy evening conditions.
"Let's be honest: I don't enjoy playing bad," Djokovic said. "I don't enjoy missing a lot of balls from the baseline. That was frustrating for me.
"I'm not playing at a level that I need to be, and it's obvious. I keep pushing myself."
The tournament lost its other defending champion on Tuesday when Victoria Azarenka withdrew because of an injured right knee. Defending champion Rafael Nadal withdrew before the tournament because of an injured wrist.
While Djokovic managed to advance despite his struggles, Jo-Wilfried Tsonga and Venus Williams made quick exits after leaving their winning touch in Canada.
Two days after he beat Roger Federer for his second Masters title in Toronto, Tsonga fell to Mikhail fell to Mikhail Youzhny 6-1, 6-4.
"I don't have the energy to compete," Tsonga said after the 68-minute match. "I just gave everything last week. Before the match, I believed I was able to play at a good level. But on court, I realized that was going to be impossible. And it was."
Williams knocked off sister Serena while reaching the finals in Montreal on Sunday, finishing runner-up. She lost to Lucie Safarova 6-7 (2), 6-3, 6-4 in the first round Tuesday.
"I wish I could have felt today like I did in Montreal, just to make it more competitive," Williams said.
Williams and Tsonga had energizing weeks in Canada and hoped to keep their momentum going in Cincinnati, using it as a springboard to the U.S. Open. Both soon realized their successful weeks came with a cost.
Williams arrived Sunday night and opened Tuesday morning, leaving little time to recover from her deep tournament run.
"Yeah, it was definitely a quick turnaround," she said. "Maybe it would have been a little better to play a little later in the day. But I think she just played so well. No matter what shot I hit, she hit a winner."
Tsonga beat Djokovic, Andy Murray, Grigor Dimitrov and Federer to win in Toronto, the first time in 12 years a player beat four straight top 10 opponents at a Masters tournament. He arrived Monday and couldn't practice because of rain. He plans to rest for a few days.
"I didn't have enough today to compete at a good level," he said.
Azarenka's withdrawal is the latest setback in her season full of injuries. She's been sidelined for much of the year with an ailing left foot. She aggravated an injury to her right knee at Montreal, where she lost in the quarterfinals, and hoped a few days of rest would take care of it.
"I started to feel a little bit better and did everything I could, but it's just not enough time for me to feel good to play a full match," she said.
Fifth-seeded Maria Sharapova broke Madison Keys to go up 3-0 in the final set and held on for a 6-1, 3-6, 6-3 win that was gratifying. She was coming off a loss in the third round at Montreal.
"I didn't have a great week last week," she said. "No matter who is across the net, it's never easy going out in the first round because you want to change that result around."
---
---
Get more from tennis
Follow your favorites to get information about games, news and more
---