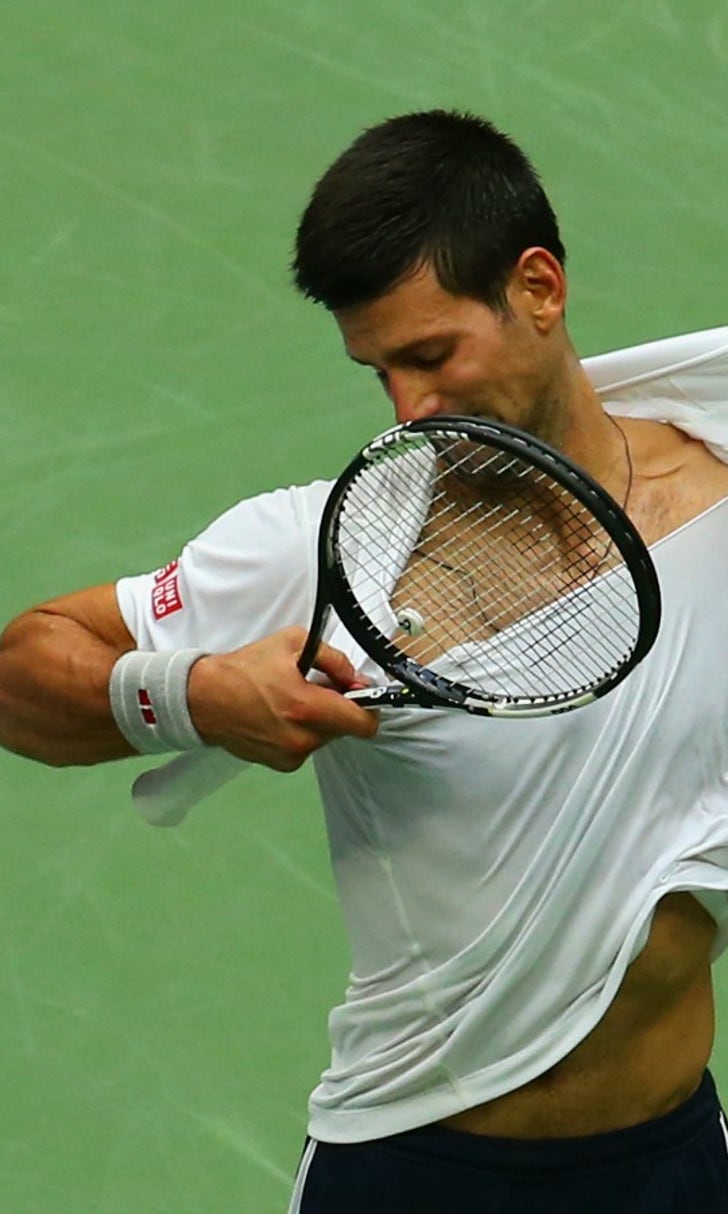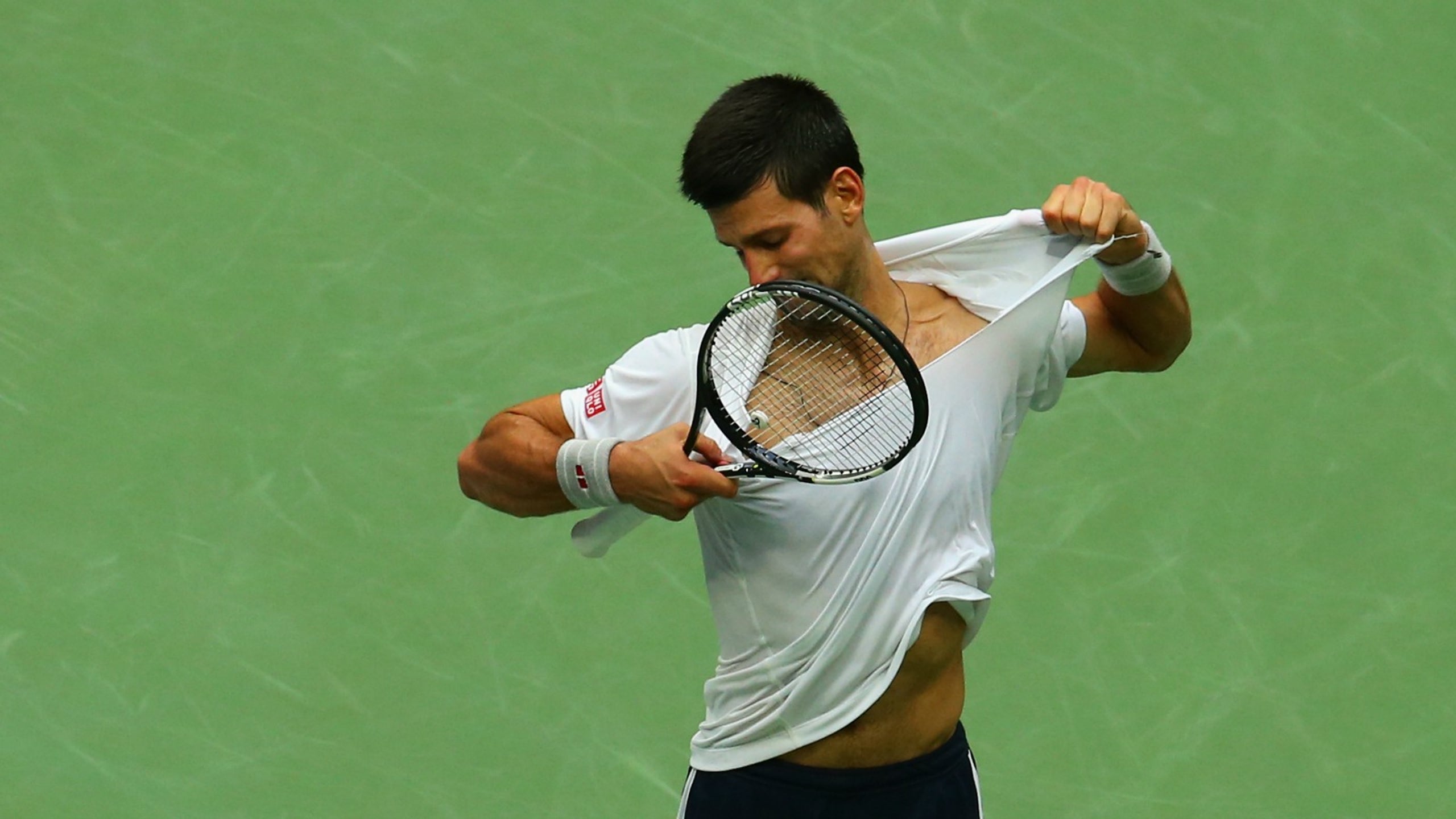 Novak Djokovic channels Hulk, rips open shirt vs. Monfils at U.S. Open
BY Allyssa Lee • November 15, 2016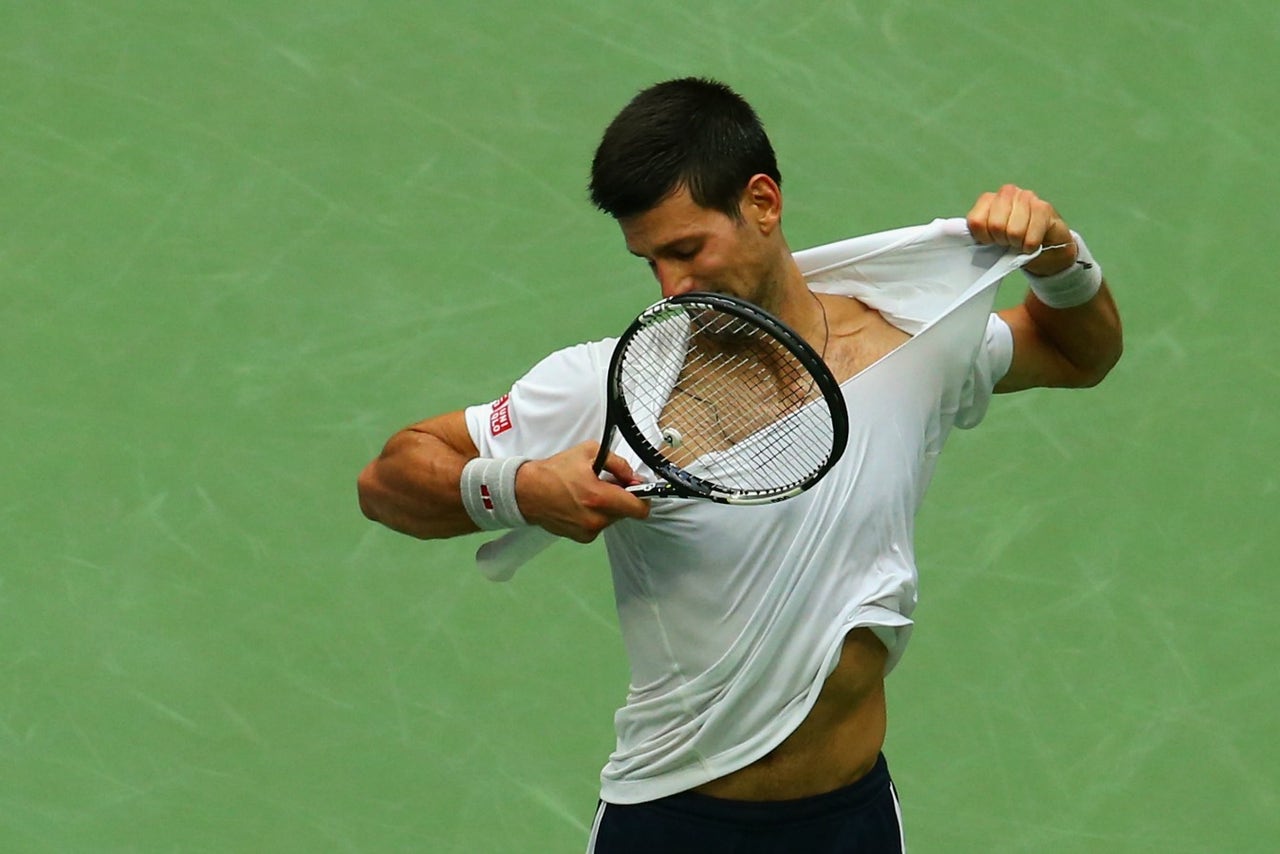 Novak Djokovic advanced to his seventh U.S. Open final by besting Gael Monfils 6-3, 6-2, 3-6, 6-2 on Friday.
And it was a tough battle for both men as temperatures reached the upper 80s with high humidity during their two-hour match at Flushing Meadows in Queens, New York. Both players were visibly affected by the stifling conditions. And at times, it looked as though the normally showy Monfils had given up and the Frenchman received boos from the crowd.
The jeers apparently energized Monfils, who rallied back in the third set — so much that at one point, Djokovic ripped his shirt, Hulk-style, in frustration.
When asked to describe his shirt rip post-match, "I keep asking myself the same question. Sometimes you don't have an answer to these kinds of questions," Djokovic said.
"We are all people, and in the heat of the moment, you tend to make things like that."
When asked how he composed himself after the shirt rip, the 29-year-old Serbian simply smiled: "How do I bounce back from that? I take another t-shirt from my bag, and already I feel better."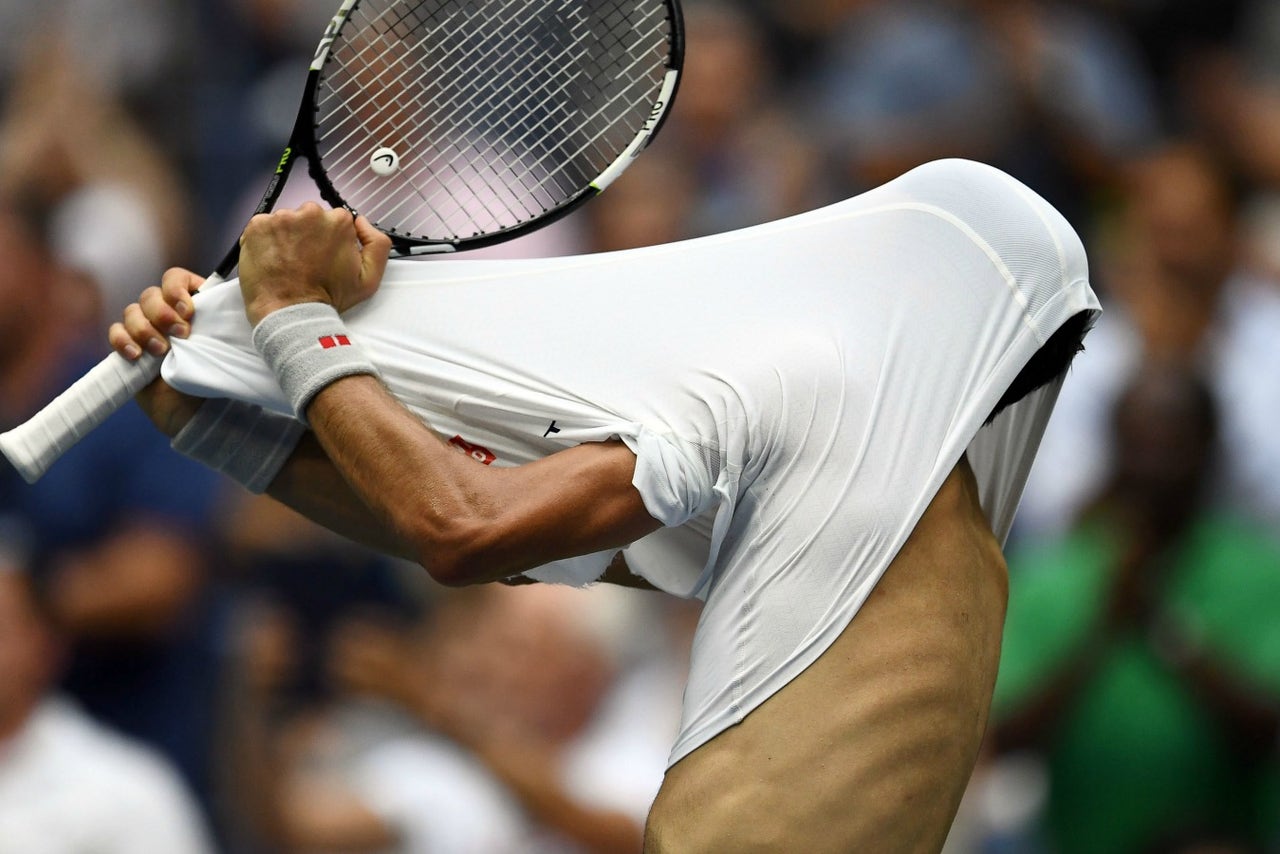 The No. 1 ranked Djokovic will face Stan Wawrinka at the U.S. Open final on Sunday.
---
---