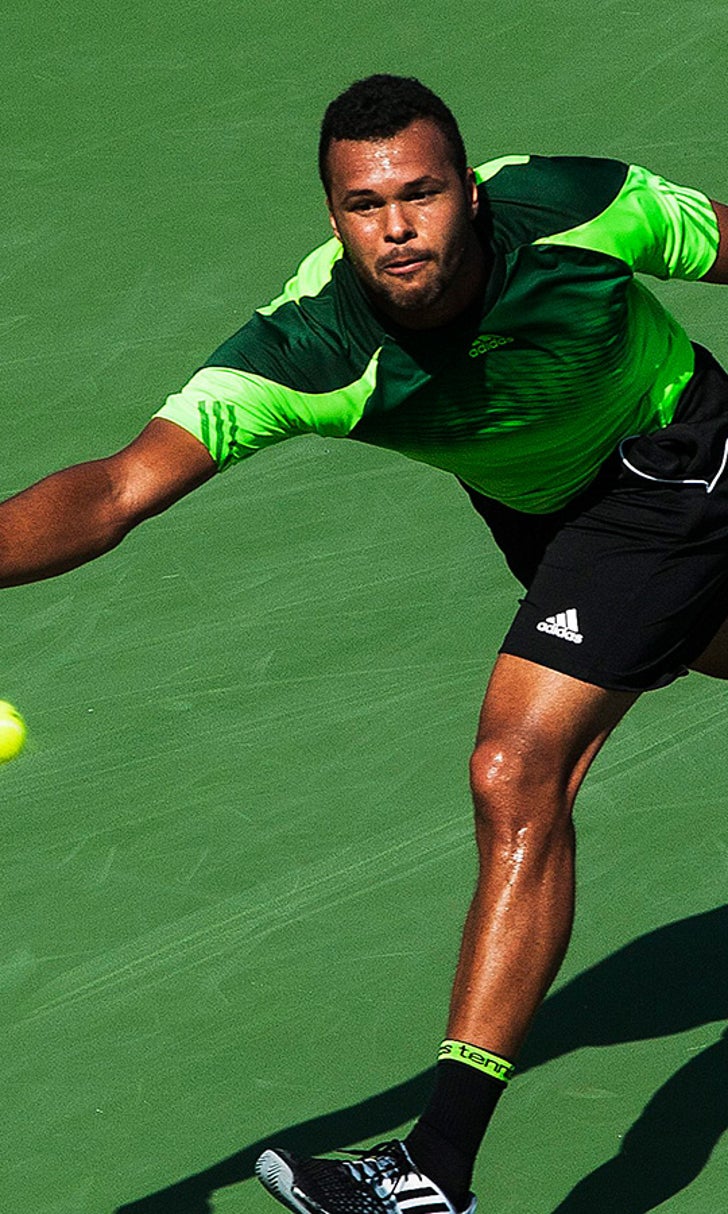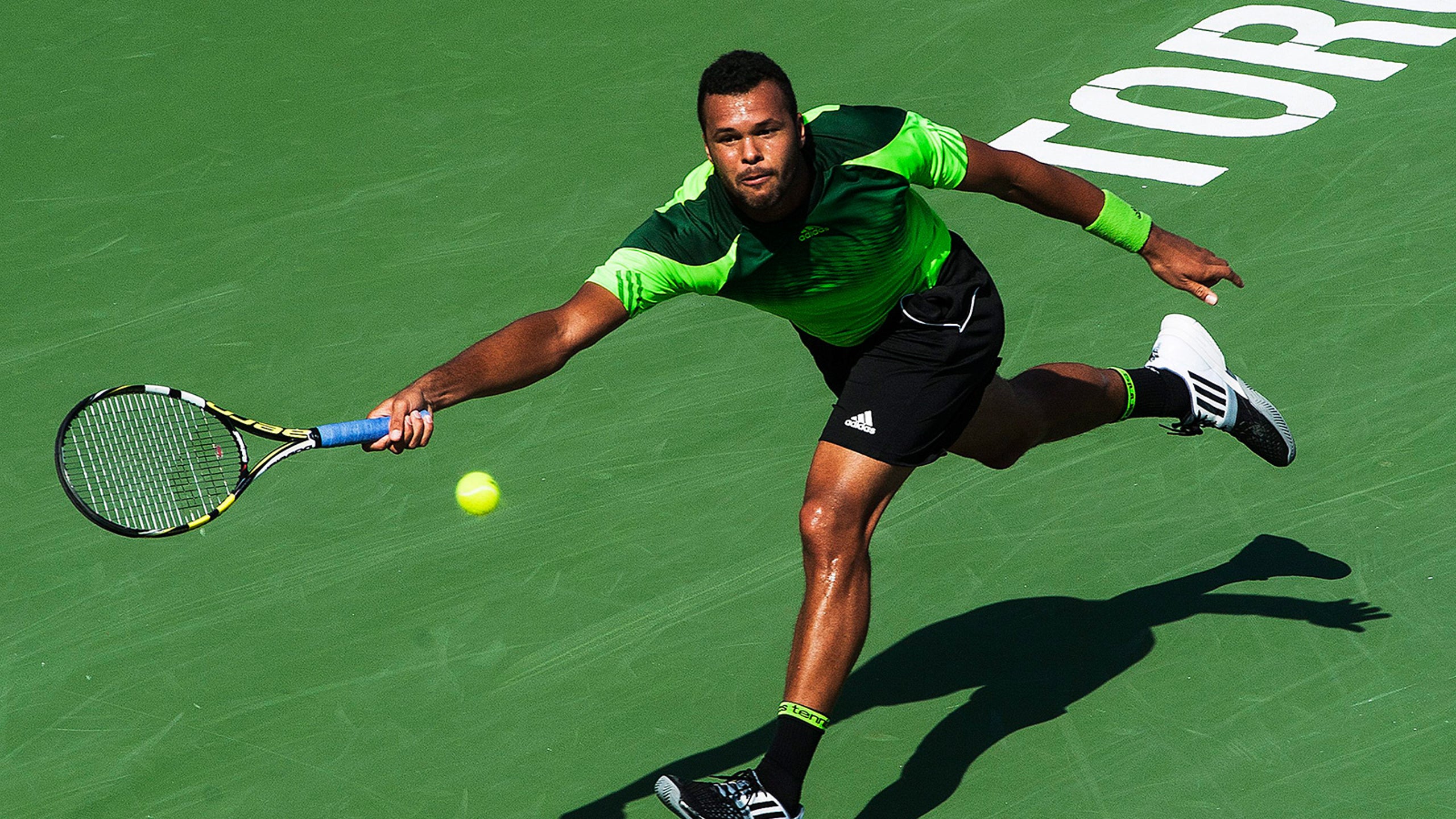 Jo-Wilfried Tsonga beats Roger Federer in Toronto to win Rogers Cup
BY foxsports • August 10, 2014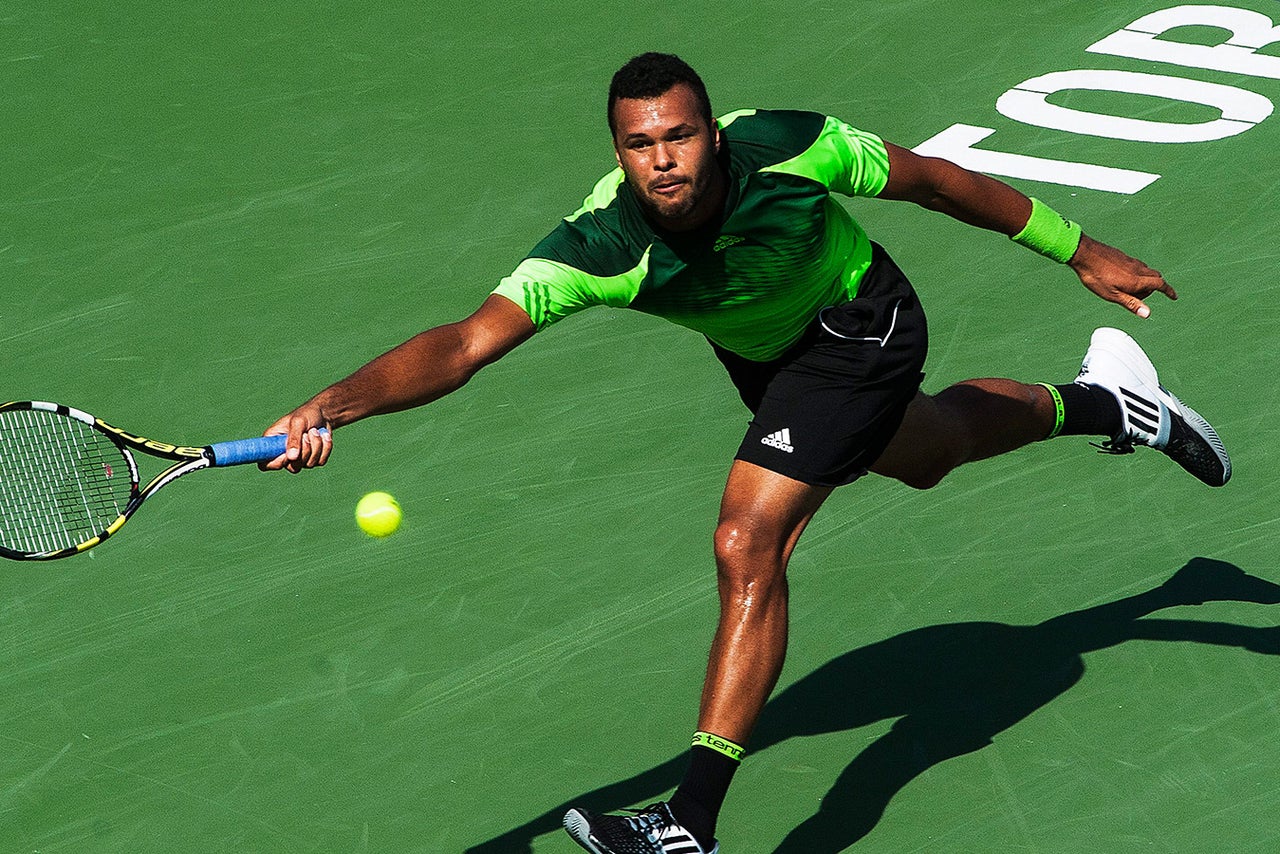 TORONTO -- Jo-Wilfried Tsonga won the Rogers Cup on Sunday, beating second-seeded Roger Federer 7-5, 7-6 (3) for his fourth straight victory over a higher-seeded opponent.
The 13th-seeded Frenchman won his first ATP Tour title of the season and 11th overall. He beat top-ranked Novak Djokovic on Thursday, eighth-seeded Andy Murray on Friday and seventh-seeded Grigor Dimitrov on Saturday.
"I think for me it's going to be a new motivation because just last year I always lost against those guys and it was really frustrating for me," he said. "Then today a win against (Federer), it's good for me, it's good for my ambition and it's good for my career."
Tsonga improved to 5-11 against Federer.
"I'm working hard, my motivation came back," said Tsonga, who has battled knee problems over the last two years. "I want to win, I want to play my best tennis on the court. And it happened today."
Federer dropped to 2-5 in finals this season, with his victories coming in Dubai and Halle. The Swiss star made several uncharacteristic errors and had a hard time with Tsonga's powerful serve and ground strokes.
"I fought, I mixed it up and I was hoping to sort of sneak in a set and then maybe he would get a bit nervous or maybe would play a bad game," Federer said. "But I just couldn't create enough opportunities. So I think he deserved to win at the end of the day. It was pretty simple, in my opinion."
The first set was a rather choppy affair.
Both players made some unforced errors over the first few games, but each held serve. Tsonga struggled with his first serve midway through the set, though his spin-heavy second serve was effective.
The quality of the match picked up late in the set.
With Tsonga serving at 5-5, Federer showed his skills at the net with a deft drop shot that a Tsonga could not retrieve. The Frenchman held to put the pressure back on Federeer.
Federer struggled in the final game, spraying two shots long to fall behind 30-15. He pulled even with a winner, but was wide with a groundstroke that was unsuccessfully challenged, setting up the first break point opportunity of the set.
Federer launched a ball well long to give Tsonga the opening set in 44 minutes.
Tsonga kept the pressure on in the second set and had a break point chance with a 3-2 lead. Federer answered with an ace and fought back for the hold.
Tsonga then had a great chance with a 4-3 lead in the second set and a double-break point. However, Federer answered with two straight points to get to deuce. Tsonga had two more break point chances later in the game, but Federer saved them both and then held with an ace.
In the tiebreaker, Tsonga picked up a mini-break at 4-3 and took the next three points for the victory.
In the doubles final, Bruno Soares Alexander Peya topped Ivan Dodig and Marcelo Meloof 6-4, 6-3.
---
---