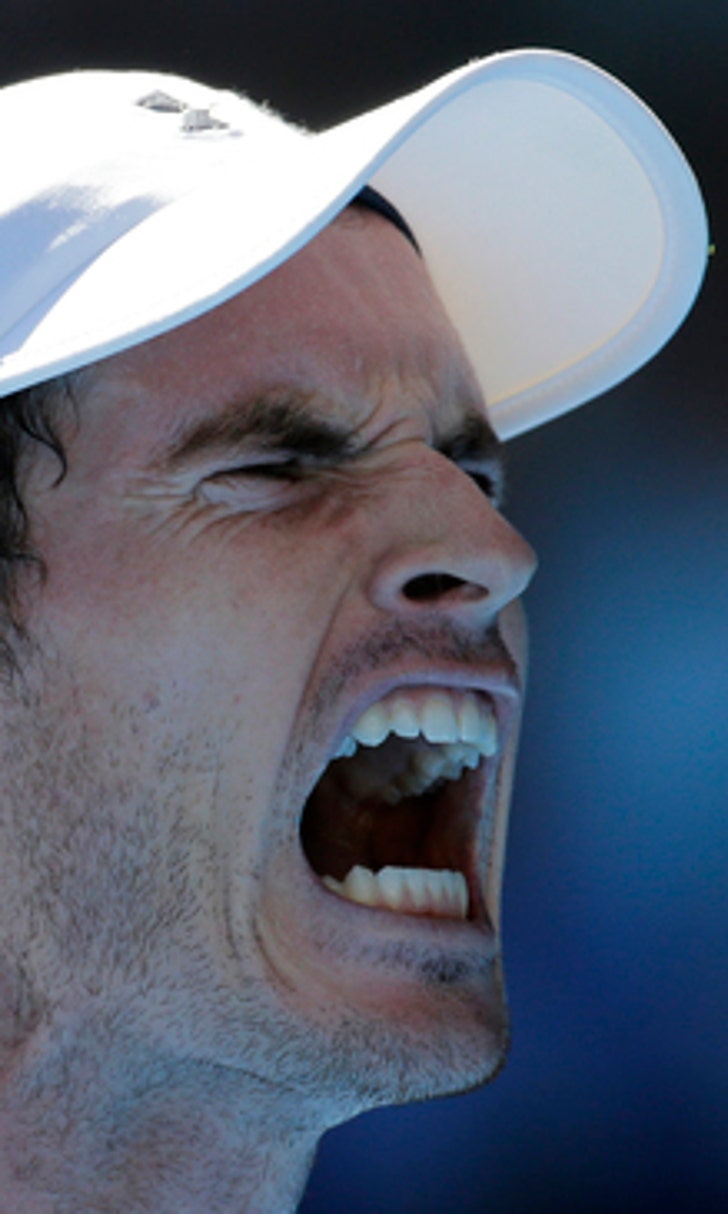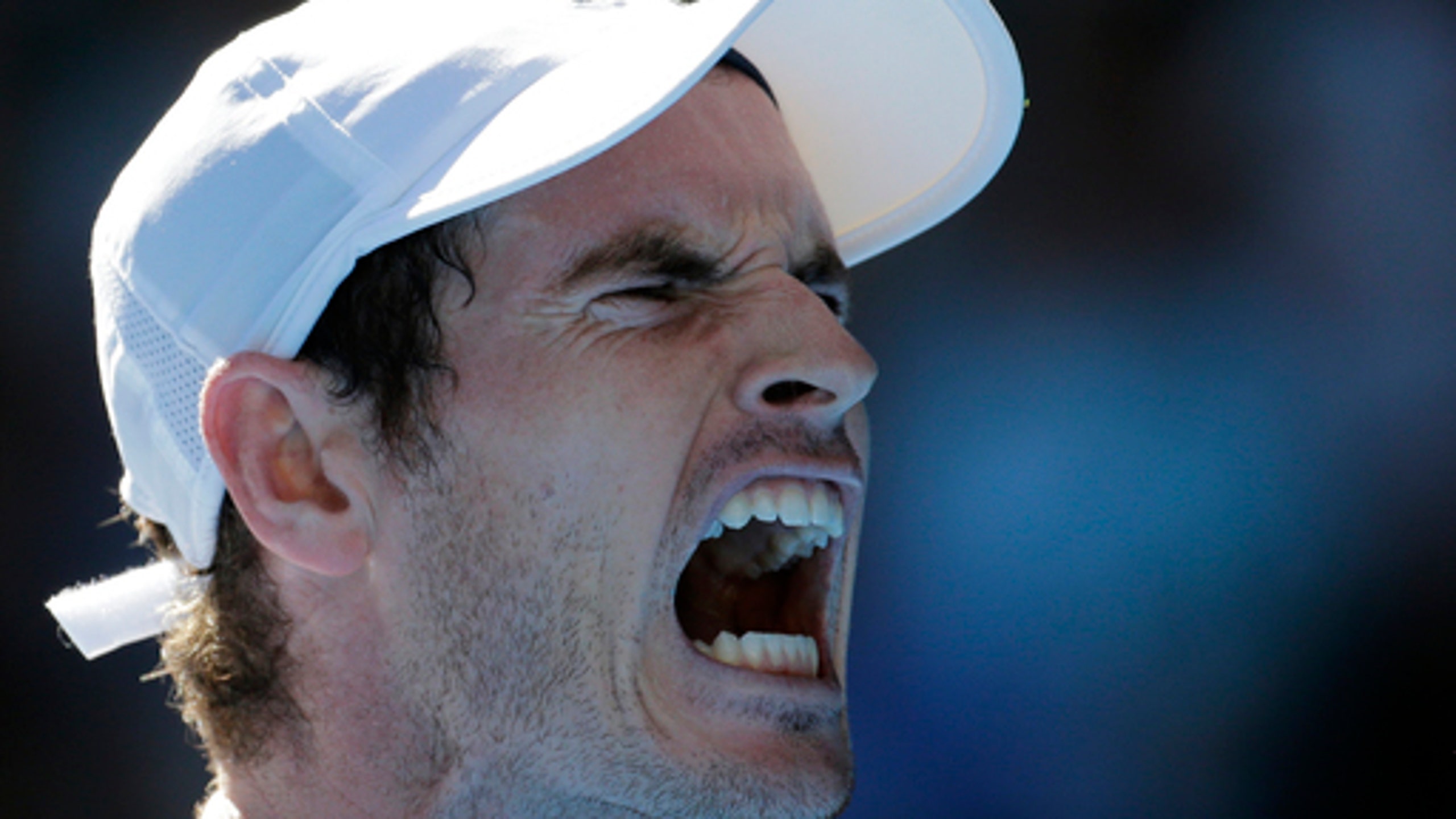 Federer's 17 majors stack up nicely against everyone else
BY AP • January 17, 2017
MELBOURNE, Australia (AP) The 64 players contesting second-round matches at the Australian Open on Wednesday have won a total of 36 Grand Slam singles titles. One guy, however, has nearly half of them.
Of the 17 titles captured by Roger Federer, who plays American qualifier Noah Rubin at Rod Laver Arena on Wednesday, four have been at Melbourne Park. Although he hasn't lifted the trophy here since 2010.
Venus Williams, who will play Stefanie Voegele to open play on Rod Laver - has seven major titles. Others in action Wednesday are top-ranked Andy Murray and No. 4 Stan Wawrinka (3 majors each), defending champion Angelique Kerber and Svetlana Kuznetsova (2 each) and Marin Cilic and Garbine Muguruza, who have each won one major.
Novak Djokovic, who has 12 Grand Slam titles of his own and is on the other side of the Australian Open draw, was quick to praise Federer as the Swiss star prepared to return from a six-month injury layoff.
''With Roger, you can always see a top level and quality of tennis ... that's what he brings,'' Djokovic said last weekend. ''He brings this aura of a champion on and off the court. The sport definitely missed him. He's one of the most important people that ever held the racket.''
----
Here's a closer look at some of the second-round matches Wednesday:
BIRTHDAY GIRL: Kerber, who plays fellow German Carina Witthoeft, will celebrate her 29th birthday on Wednesday. She is aiming to become the first player to defend the Australian Open women's title since Victoria Azarenka won in 2012 and 2013.
---
GOOD LUCK ANDREY: Murray plays Russian qualifier and 156th-ranked Andrey Rublev in a night match at Rod Laver Arena. The lowest-ranked player to beat Murray at a Grand Slam tournament is No. 91 Arnaud Clement at the 2005 U.S. Open. Overall, Murray has a 10-1 record against qualifiers at Grand Slam events.
Still, Murray will be wary of Rublev.
''I know a little bit about him,'' Murray said after his first-round win over Illya Marchenko. ''I never hit with him or played against him, but I've seen him play before and he goes for it. He doesn't hold back. He hits a big ball.''
Murray has lost the Australian Open final five times in seven years, and never won the title. He hopes to have another chance this year to atone for his past defeats.
''I have had a lot of tough losses here, for sure,'' he said. ''I have played some of my best tennis on hard courts here. But I keep coming back to try. I'll keep doing that until I'm done.''
---
AND GOOD LUCK NOAH: Federer has not lost to a player ranked as low as No. 200 Noah since losing to 249th-ranked Sergio Bruguera at Barcelona in 2000.
In terms of Grand Slam events, the lowest-ranked player Federer has lost to was No. 154 Mario Ancic at 2002 Wimbledon.
---
LONGEVITY IN MELBOURNE: Venus Williams' match against Voegele comes in her 17th appearance at the Australian Open. She has never won the title in Melbourne, but was runner-up in 2003, losing to her younger sister, Serena. And for the record, her seven Grand Slam singles titles came five times at Wimbledon and twice at the U.S. Open.
---
ONCE A YEAR: Fifth-seeded Kei Nishikori plays France's Jeremy Chardy to open play on Hisense Arena, and their meeting has become an annual thing. Nishikori has a 4-2 edge in matches which they've contested once a year for the past six years. Nishikori is attempting to reach the third round at Melbourne Park for the seventh consecutive year. He lost to Grigor Dimitrov in the Brisbane International final two weeks ago.
---