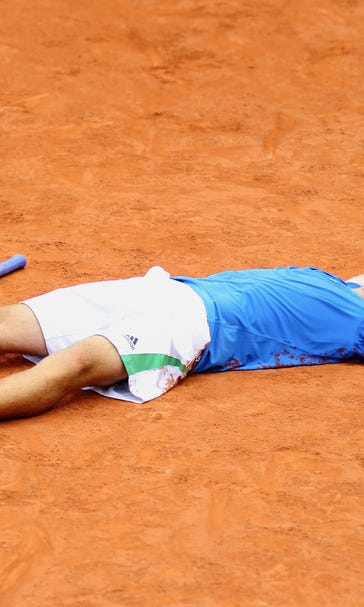 Bjorn Fratangelo on returning to Roland Garros, leading Djokovic and his famous name
May 5, 2016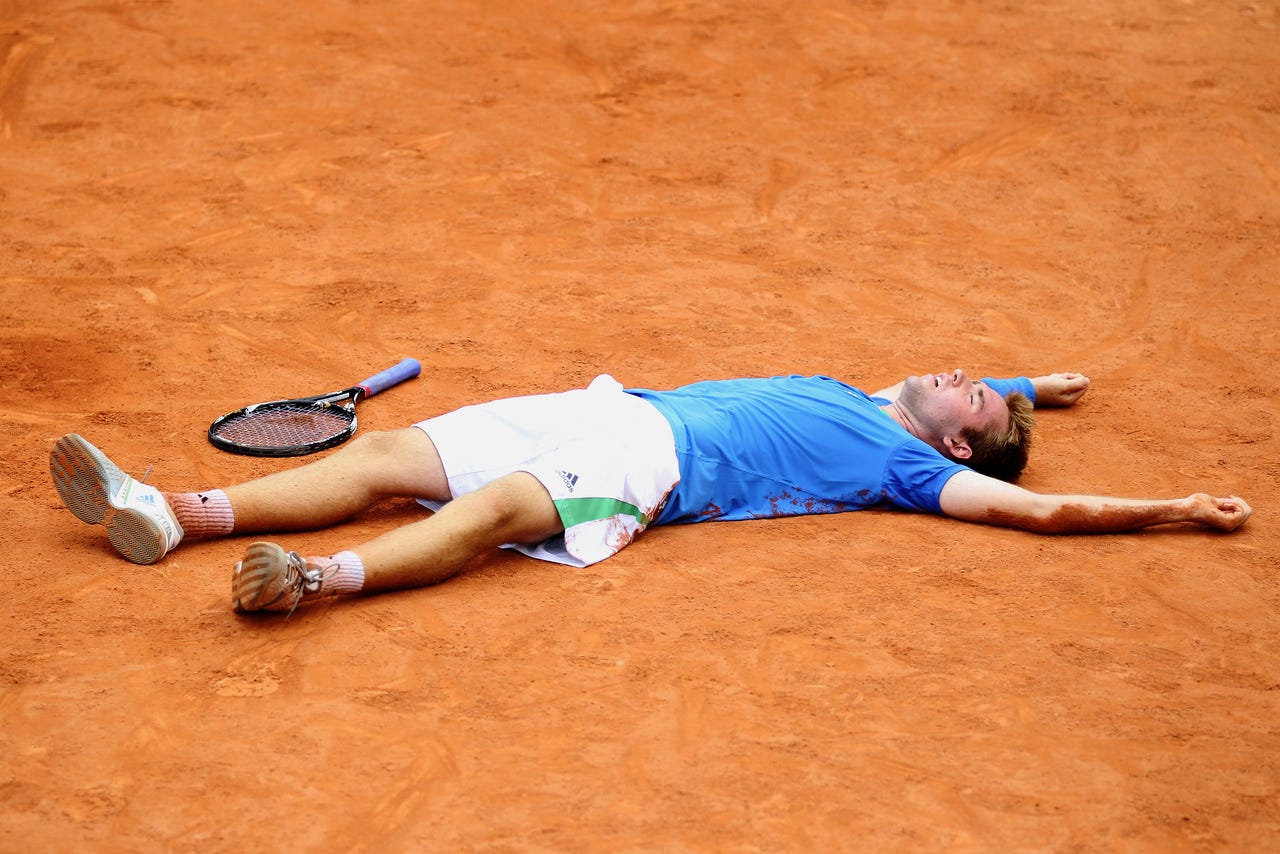 Back in 2011, American teenager Bjorn Fratangelo, a fine junior tennis player named after Swedish tennis legend Bjorn Borg, stunned the entire tennis world with a victory in the French Open juniors, thus becoming the first American to do so since John McEnroe in 1977. Five years later, Fratangelo, now a professional climbing his way up the rankings, is going back to the red clay of Roland Garros after winning his way into the year's second major through the USTA's wild card challenge. This week, Fratangelo talked to FOX Sports about his greatest triumph, the slow climb, that time he took a set off Novak Djokovic and, of course, his famous first name.
Chris Chase: This month you return to the site of your greatest victory. It was a huge surprise back then, even to yourself. What are your feelings going back to Roland Garros?
Bjorn Fratangelo: It's great. It's probably my favorite place to play tennis in the world. To do what I did in 2011 was something special and will definitely stay in my mind for the rest of my life. No one can take that away from me. I feel very comfortable there and am excited to get back.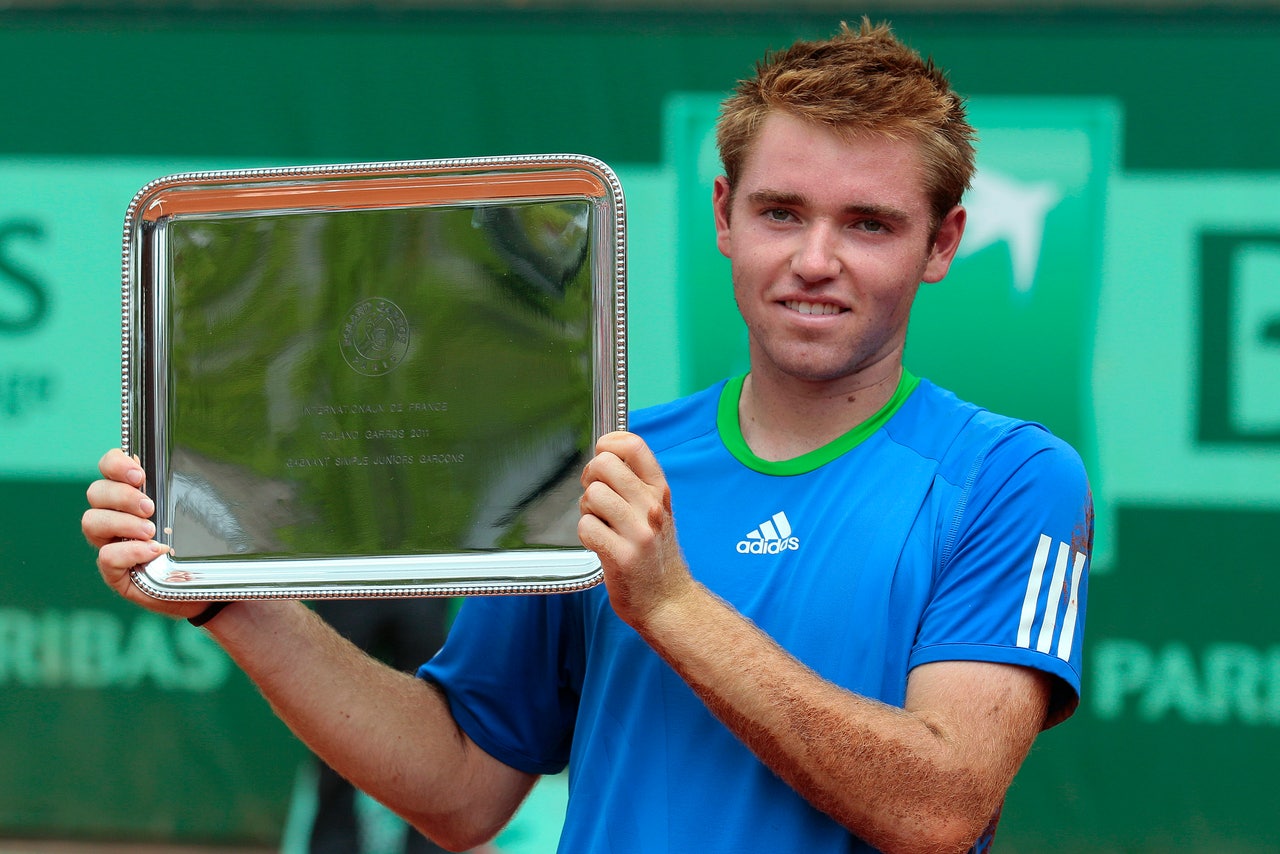 (JACQUES DEMARTHON/AFP/Getty Images)
CC: You've said that winning the French juniors became a sort of challenge in its own right. Why? 
Bjorn Fratangelo: Just dealing with the attention I received, it was kind of a shock that came out of nowhere. I was always a decent junior in the U.S. I was good. Going to Paris was just a goal that I had and I did everything in the U.S. junior tournaments to get there. When I got there, my expectations were low and I just wanted to have fun and enjoy myself in a Grand Slam environment. Next thing I knew, six days later, I'm holding the plate as a champion. I had to start dealing with expectations from myself and everybody else and it kind of got to me there for a couple of months.
CC: You beat Dominic Thiem in that final and he's skyrocketed to No. 13 in the ATP rankings. Other guys you've beaten are about to go into the top 50. What do you think when you see players you've beat having such great success?
Bjorn Fratangelo: I think it's a matter of time to put better results together. I'm just starting to get my feet wet at the tour level — qualifying for Indian Wells and qualifying for Miami the very next week. Then, I've played in some 1,000 draws and 250 events [and two other Grand Slams]. The thing that Dominic has been able to do is remarkable. In four short years he's almost top 10 in the world. His game style has changed so much, he's so aggressive and has so much fire power. He's done it quickly and there's other guys who do it a little slower and maybe I'm one of those guys.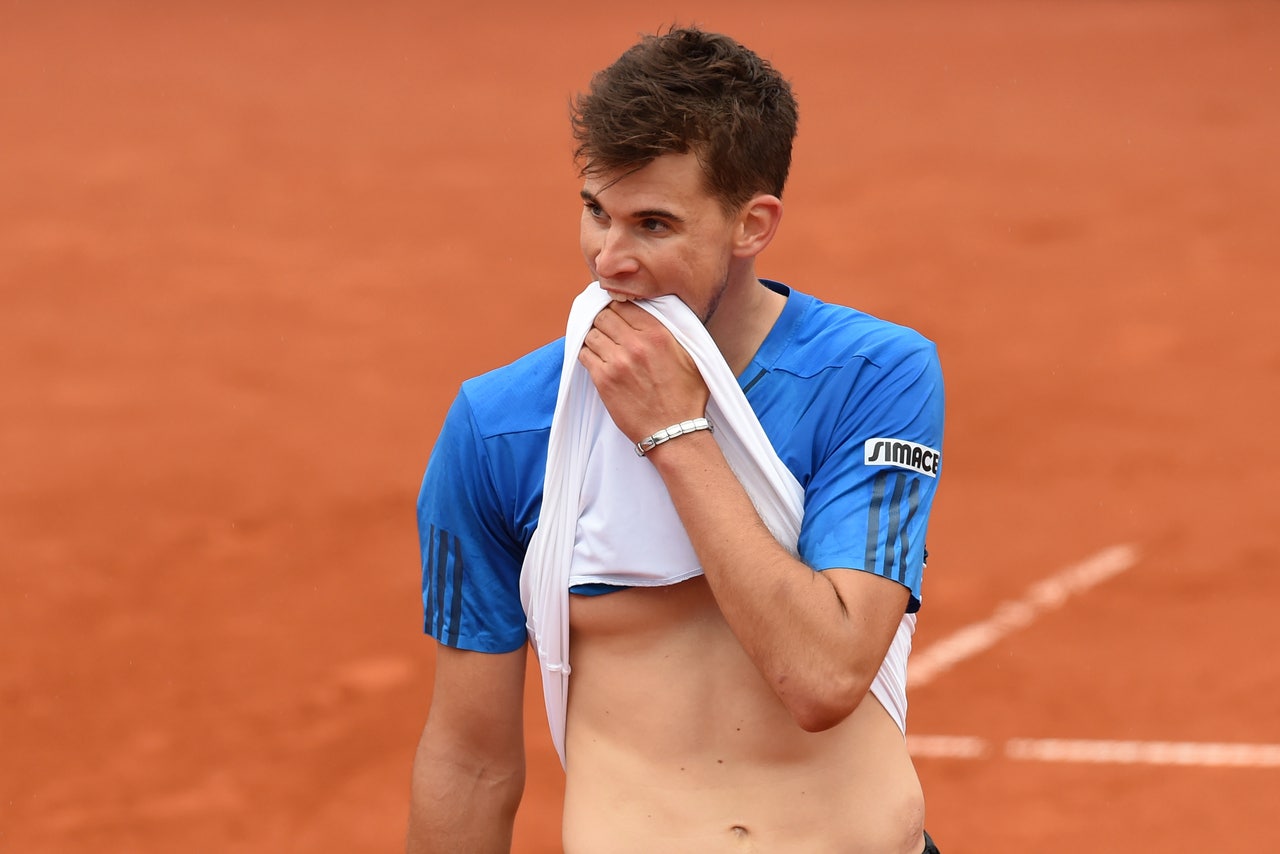 Dominic Thiem. (CHRISTOF STACHE/AFP/Getty Images)
CC: Right, I think the days of shooting up like a rocket and winning Grand Slams in your debut as a teenager, like Rafael Nadal did, are over. How do you balance the new patience it takes to be a tennis player, where players can have their coming out parties in their mid-20s?
Bjorn Fratangelo: Everybody's different and everybody has their own journey. You're now seeing it again where guys are starting to rise more quickly, like Kyrgios, Coric, Zverev. It's a new generation rising pretty rapidly. For the most part, it takes time now. Everyone is so physical and in such control of their bodies. Experience is such a huge asset in a sport where guys are playing a lot longer and are stronger deeper into their career. At 22, I still have a lot of physical development that needs to take place. Everyone matures at their own pace and it just takes time.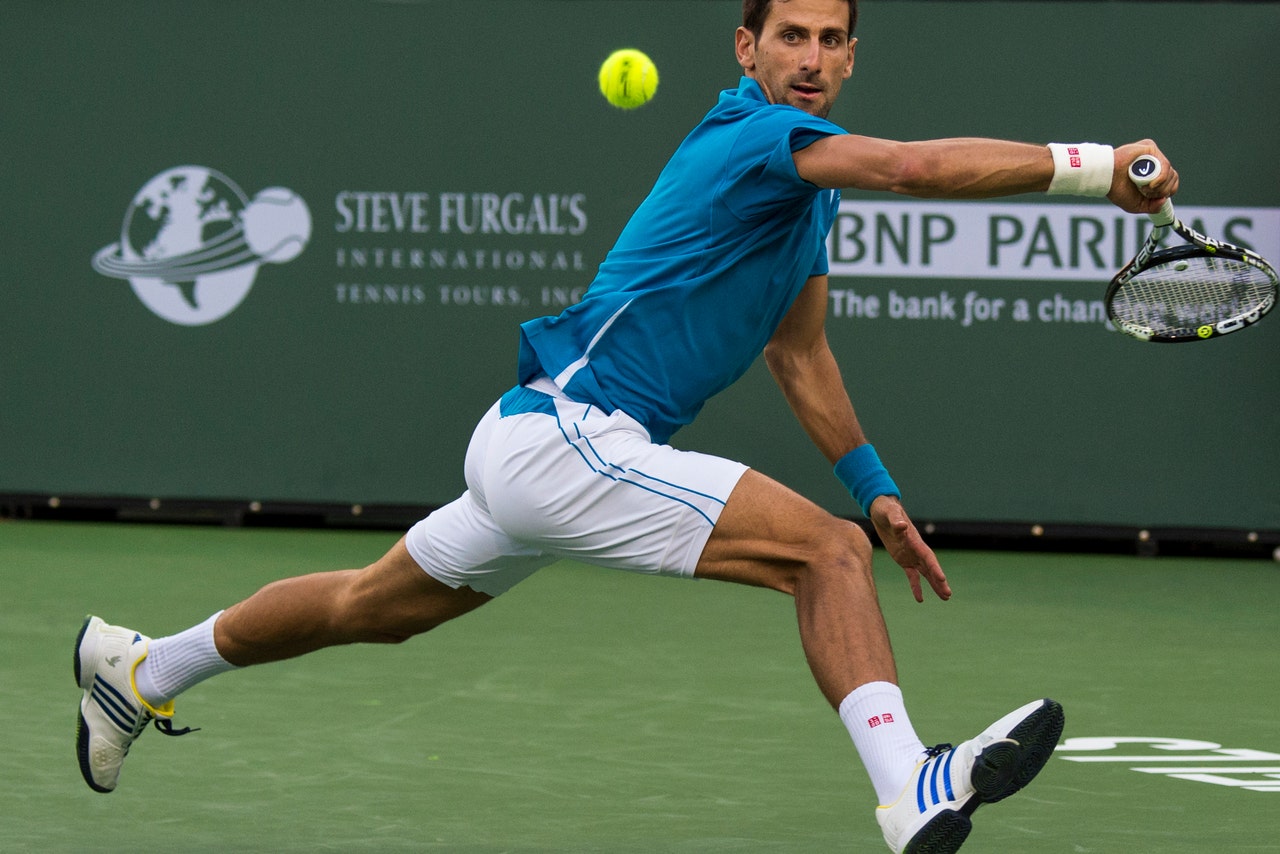 (ROBYN BECK/AFP/Getty Images)
CC: You talked about Indian Wells, where you took the first set from Djokovic and did so on your own terms, as least through my eyes. What are your thoughts on that first-set changeover knowing that you're one set from knocking off the world No. 1? What about after he took the second to force a decider?
Bjorn Fratangelo: I was trying not to think about it, and make sure I came out and not have a letdown by continuing to do the things I was trying to employ. I felt like he raised a level there and I tried to stay with him, but couldn't. But I think I regrouped in the third and made it pretty interesting, in my opinion. I broke back and had game points for 3-all and had I gotten those, things could have been a little bit different. But I learned a lot from that, and have taken the positives from it back to the challengers and have had a very good spring. So I'm happy with the way things are going right now.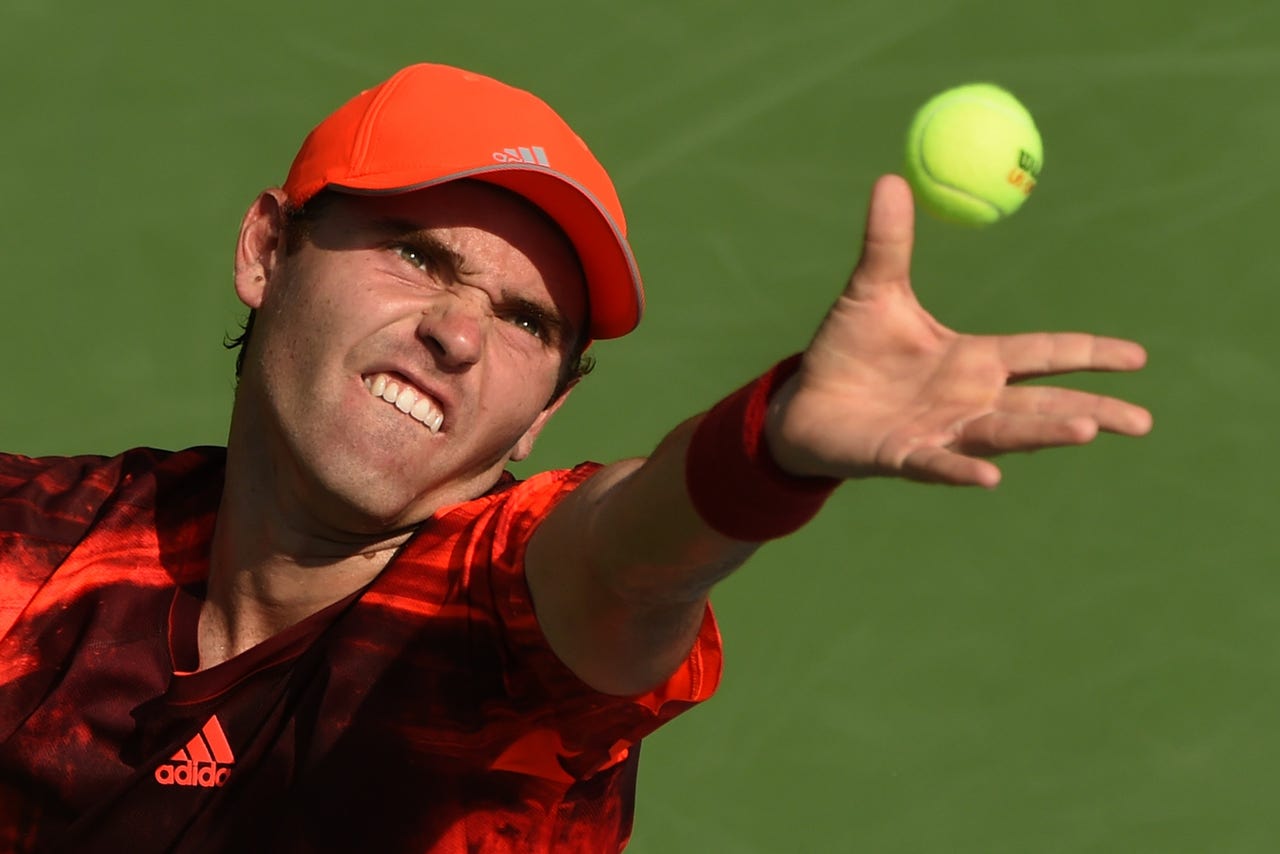 (TIMOTHY A. CLARY/AFP/Getty Images)
CC: Tennis is the most personal of games. You're out there on tour playing for yourself. However, you're one of a number of younger American players — Taylor Fritz, Frances Tiafoe, Jared Donaldson, Jack Sock, Denis Kudla — who could shake the cobwebs off tennis in the country. Is that something you think about?
Bjorn Fratangelo: It is nice to be included with that crop of youngsters. I'm obviously a bit older [he's younger than Sock and Kudla] but it's nice to be thought of as someone included that can put U.S. tennis back on top.
CC: I have to ask, in what percentage of interviews are you asked about your first name.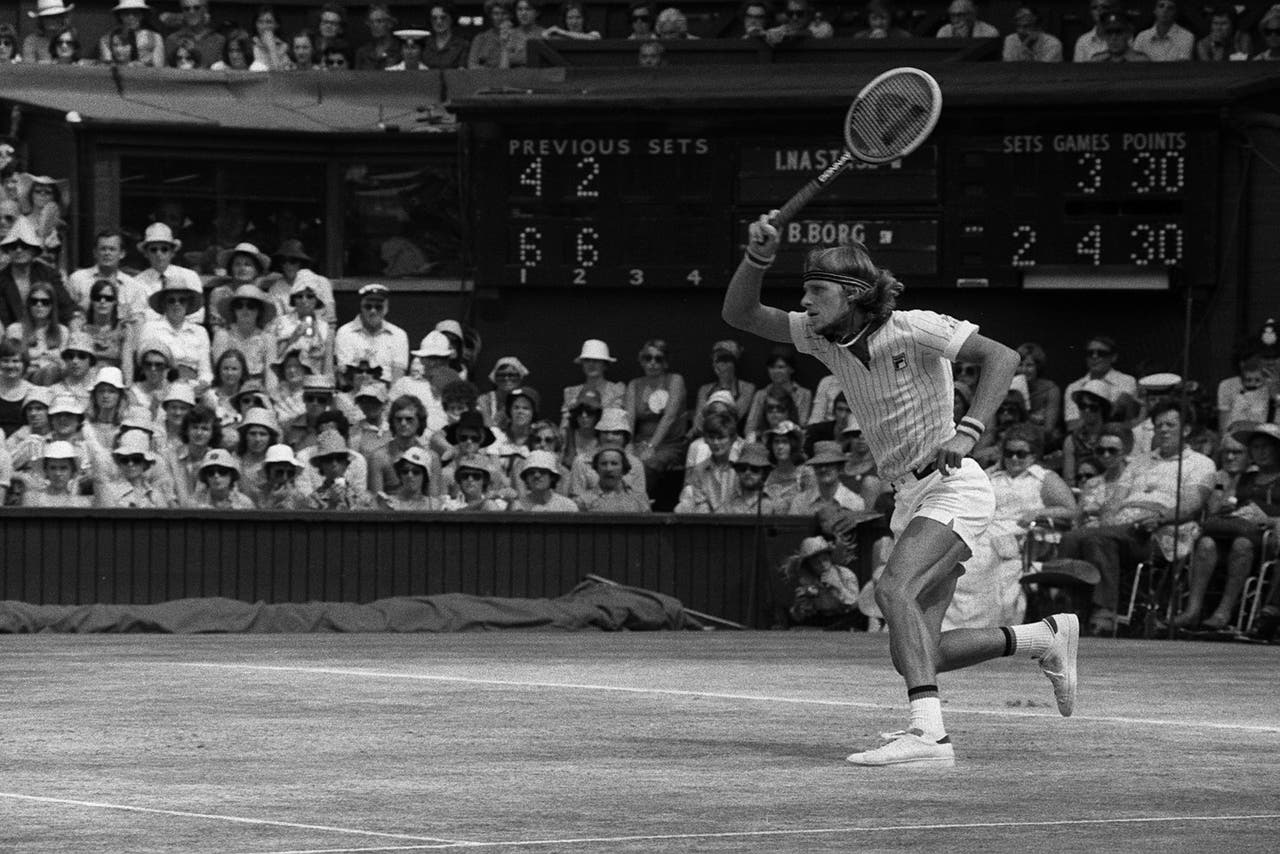 Bjorn Fratangelo: [laughs] Probably, [pauses to think hard about this important question, then begins slowly] ninety ... seven ... percent.
CC: Wow, I expected higher. Well, at least your dad liked Bjorn. You could have been named Guillerno, Vitas, Mats, Boris or Ivan, so I think you did all right.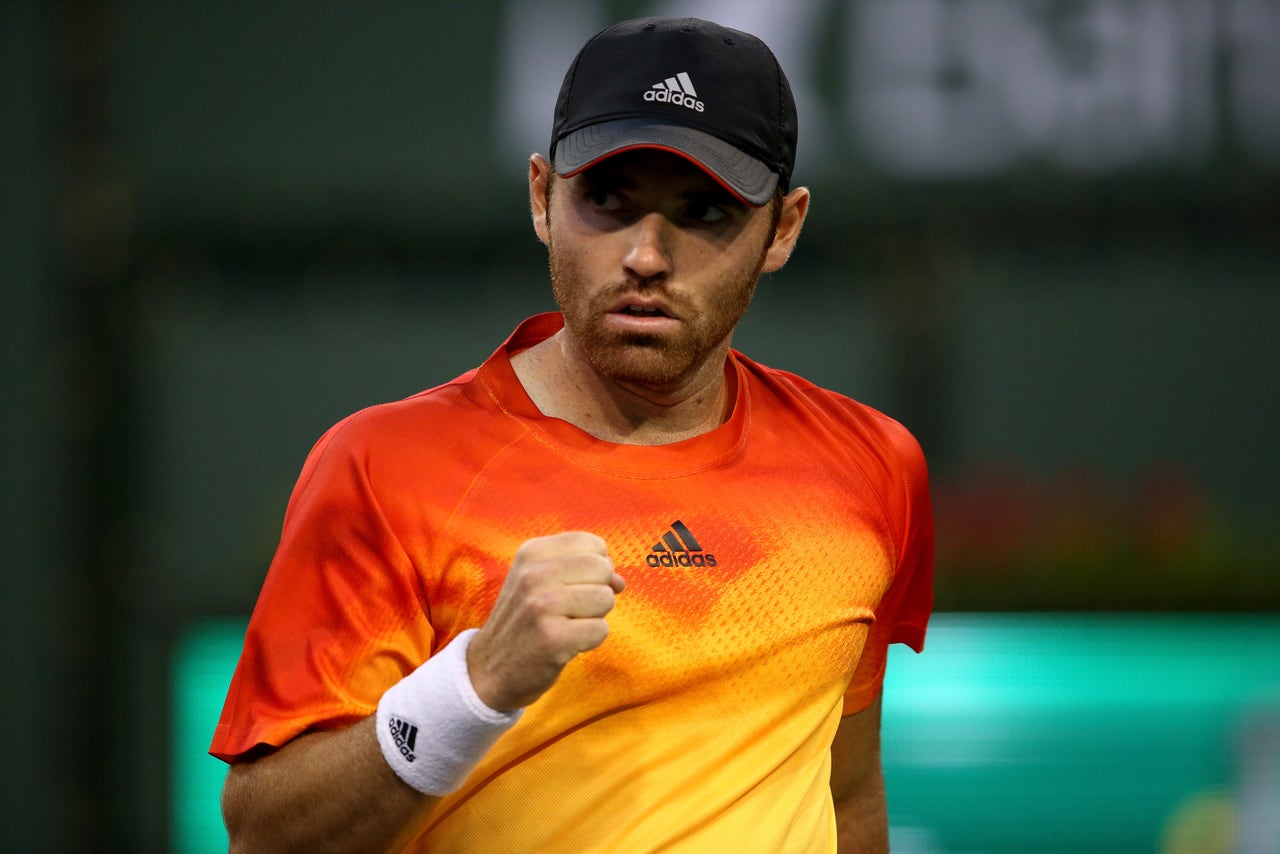 (Sean M. Haffey/Getty Images)
Bjorn Fratangelo: Obviously whatever my parents wanted. It's unique, that's for sure. It's different, but I don't think of it as a namesake; it's just my name. But it's still a good topic for articles. 
---
---