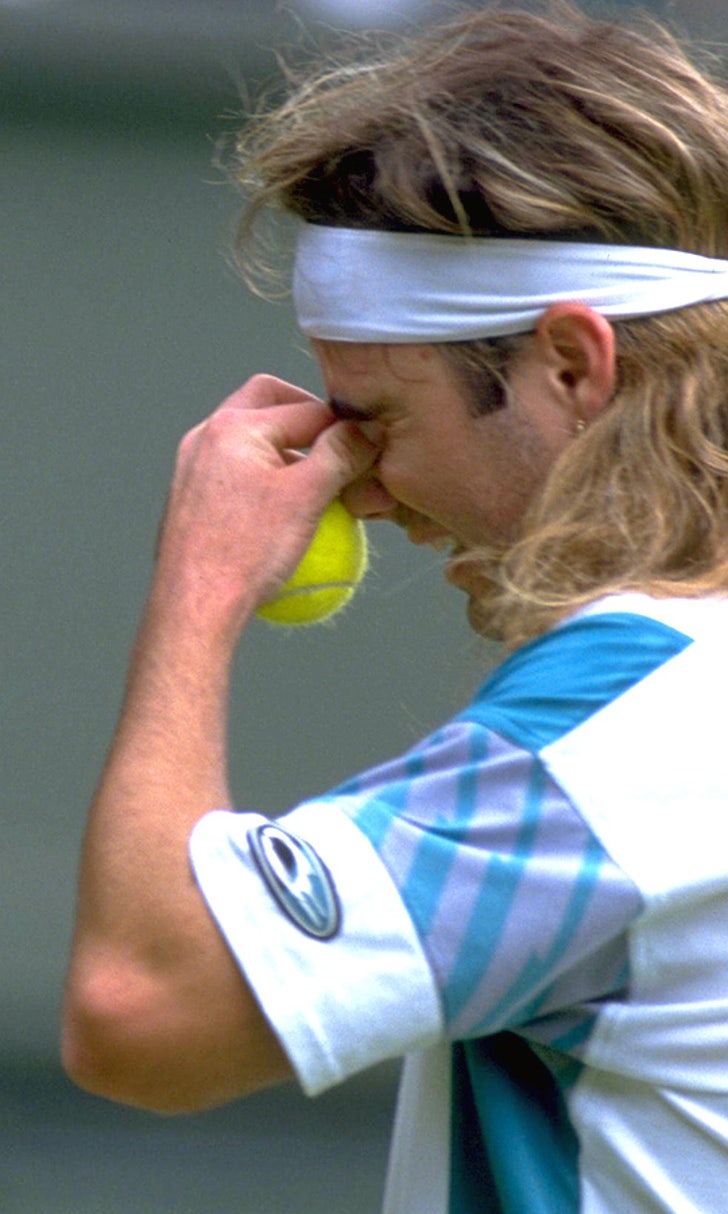 Agassi's first impressions of Wimbledon? 'Overgrown doll's house'
BY foxsports • February 28, 2014
It's no secret that Andre Agassi wasn't so big a fan of Wimbledon in the early stages of his career. The stuffy atmosphere and strict dress code didn't exactly mesh with Agassi's long-haired, flashy-clothed rebel persona.
Agassi lost his first-ever match at the All England Club in 1987, a first-round trouncing at the hands of Henri Leconte, then refused to return until 1991. The forced all-white dress rules have long been cited as the main reason, but this week he also said he didn't like the feel of the city or culture. This, via tennis.com:
It was a time in my life I felt very over-matched by big cities and cultures and add on top of that playing on a surface that was very foreign to me, I felt like an intruder in the very event I was playing in. The way it worked as far as court times, not to mention being dispatched by Leconte in 47 minutes didn'™t add to my experience on Court Two. Really I just felt like I was playing in an overgrown doll's house.
Despite his initial hard feelings, Agassi would eventually warm up to the concept of Wimbledon. He won the title in 1992, the first of his eight Grand Slam titles and the only Wimbledon crown he would ever win. He was also among the first players, with wife Steffi Graf, invited to test the brand new roof over Centre Court when it opened in 2009.
---
---