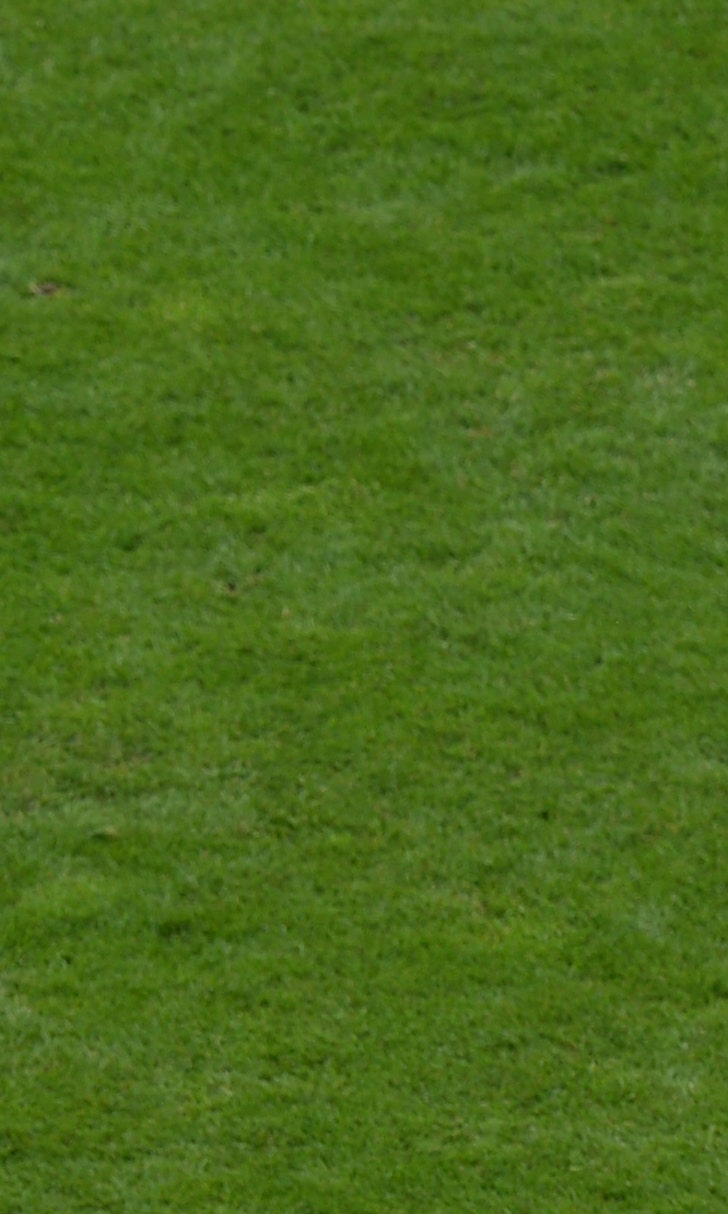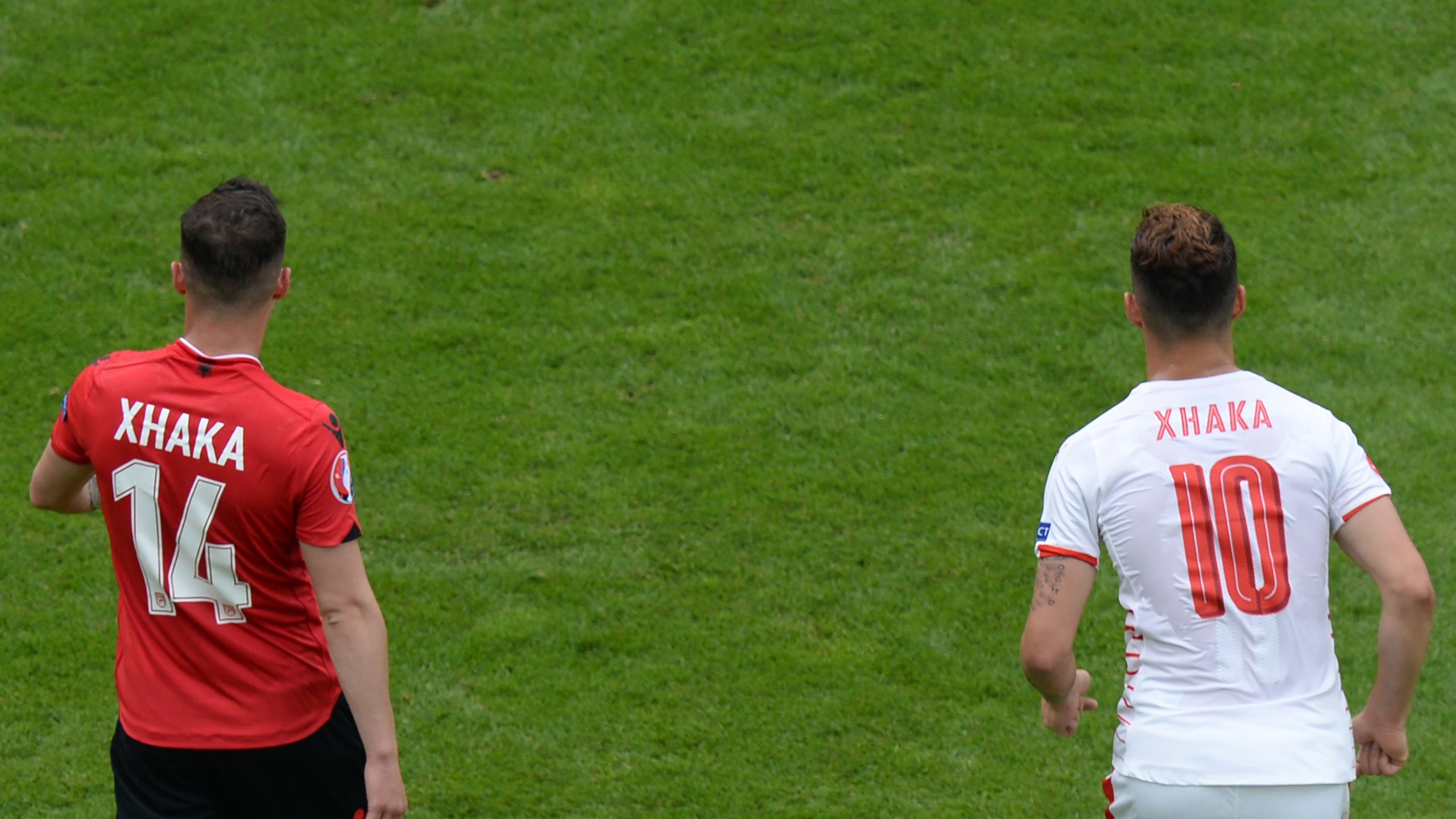 Xhaka brothers square off to make Euro history
BY foxsports • June 11, 2016
Switzerland beat Albania in the first match of their Euro 2016 campaign, winning 1-0 courtesy of a Fabian Schar header in the 5th minute -- but the real story of the match was brothers Granit and Taulant Xhaka going head-to-head for the first time on the international stage.
The 25-year-old Basel defender Taulant and his 23-year-old sibling, newly signed for Arsenal, made history by becoming the first brothers to start a European Championship match on opposing teams.
After the match, Granit talked about going up against his brother: "It was a very special moment for my family, it was rather bizarre. I think we played very well, we gave everything for our country and we're very happy. Maybe me a little bit more."
The Xhaka brothers were cheered on by their mother and Granit's fiancee.
The Xhaka brothers were cheered on by their mother, who wore a hybrid Switzerland-Albania shirt seated alongside Granit's fiancee Leonita Lekaj, predictably decked out in a Swiss No. 10 shirt.
A mistake by Albania goalkeeper Etrit Berisha led to Schar's winner, but Granit Xhaka was the real star of the show as he went up against the country of his parents' birth. Touching the ball for a Swiss record of 129 times, he created three clear-cut chances and was rightly named man of the match for his effort.
Ragip Xhaka spent three years in political prison in Kosovo before emigrating to Basel, Switzerland with his wife Elmaze before the birth of their two children. Taulant remains on the books at Basel till this day, having spent his entire professional career at his hometown club.
The brothers both played their youth soccer at Concordia Basel before moving to FC Basel in 2002. Granit moved on to Borussia Monchengladbach after just two years, earning a call-up to Switzerland in 2011, but Taulant stayed put, making 85 appearances for the club and winning his first cap for the country of his father's birth in 2014.
Speaking further about clashing with his brother for the first time, Granit had nothing but praise for Albania: "We knew it would be a difficult game, Albania are a great side, very compact and solid. We wanted to score as early as possible."
"There was a lot of pressure on our shoulders but it was great that me and my brother pushed back our limits. I don't think anyone can hold anything against us. We fought against one another, and it was a football match, nothing more."
Taulant Xhaka was understandably not quite as pleased with the day's results, throwing his water bottle as he was substituted in the 62nd minute, forced to watch as his side slumped to defeat at the hands of his brother. Even worse, he and his Albanian brethren go from the frying pan to the fire as they prepare to face hosts France next, with brother Granit and Switzerland taking on Romania.
MORE FROM FOX SOCCER:
---
---