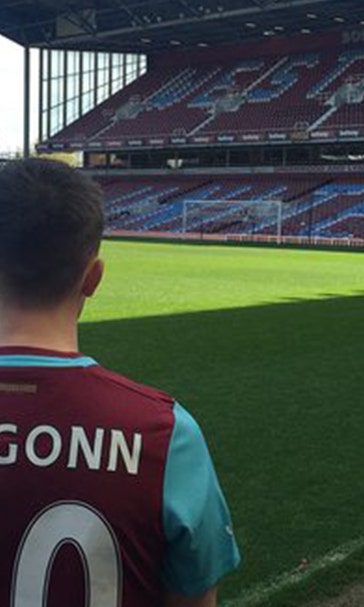 West Ham sign eSports star, give him official squad number
May 6, 2016

West Ham announced a surprise signing on Friday: Sean 'Dragonn' Allen.
Not familiar with the lad? Well, Allen isn't as much of a soccer player; so much as he is a FIFA player.
That's right, Allen is an eSports star, and West Ham have broken ground as the first-ever football club in the UK to sign an official eSports player. You might recognize Allen from the 2016 FIFA Interactive World Cup, where he dropped a heartbreaking final to Mohamed Al-Bacha.
Despite the setback, Allen caught the eye of the Hammers, who announced the signing as a signal of their "exciting foray into the ever-growing world of eSports."
And if you think it's all just a gimmick, don't. Allen will actually wear a West Ham kit when he plays at events, and has been given an official squad number (50). The 24-year-old will rock the claret and blue strip beginning with Saturday's Play Like A Legend Grand Final.
Hammers boss Slaven Bilic even called the signing a "big move" for the club, adding, "I hope he can now go on to represent the club with pride across the globe -- he will certainly have the support of all the lads whenever he dons the claret and blue."
The eSports movement is only gaining more and more momentum. Considering they're a club with a briight future and in the midst of fighting for European soccer at the moment, West Ham being at the forefront of a savvy shouldn't come as much of a surprise.
MORE FROM FOX SOCCER:
---
---