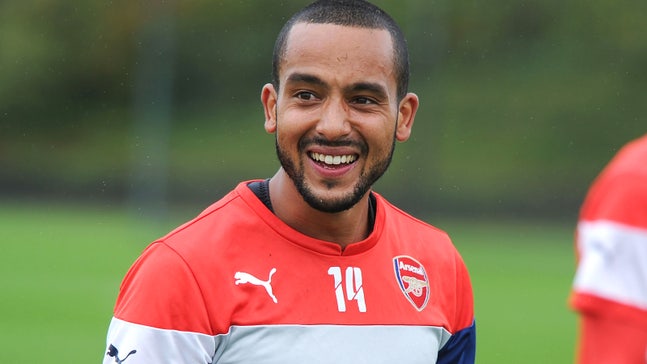 Wenger says Walcott will not be sold even if contract not agreed
Published
May. 8, 2015 5:56 a.m. ET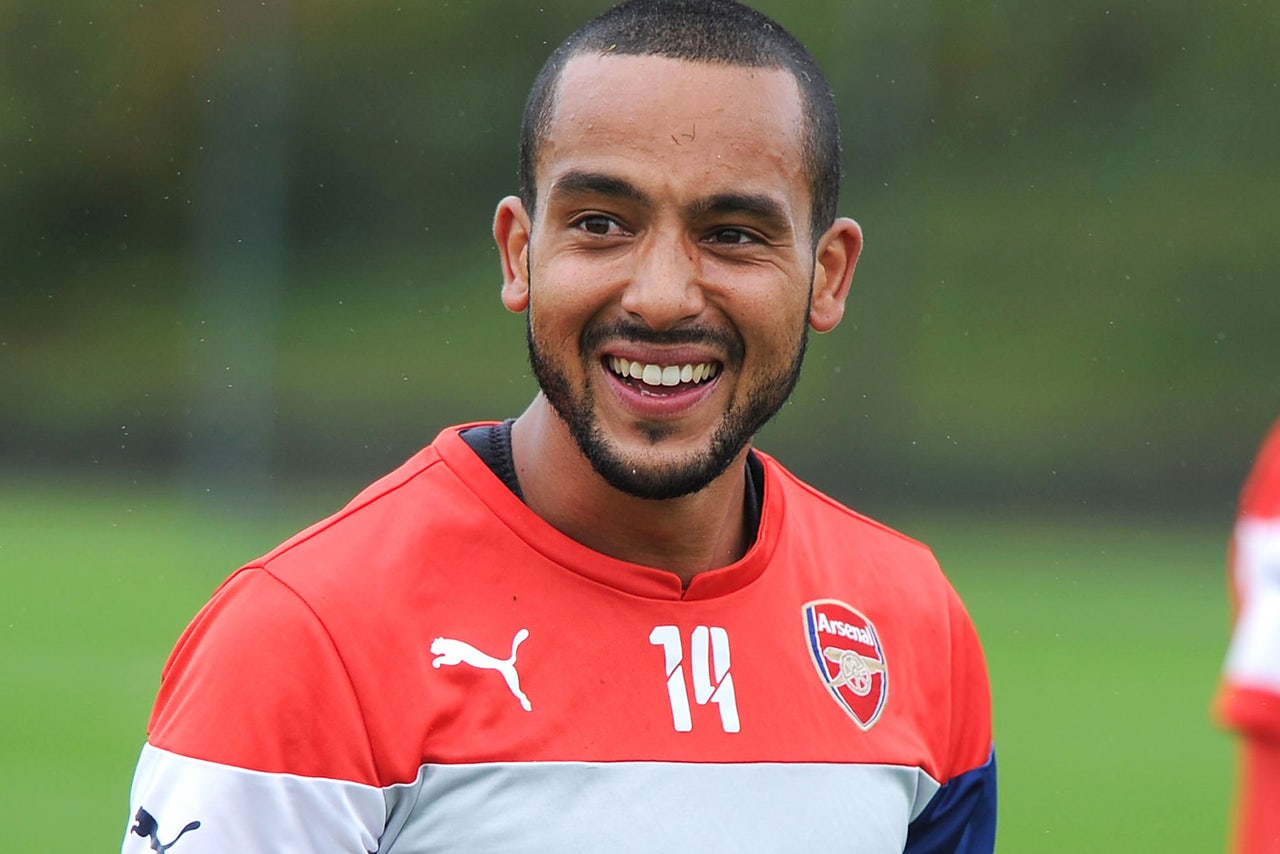 Arsene Wenger insists Theo Walcott will not leave Arsenal this summer even if a new contract is not agreed.
The 26-year-old, whom Wenger signed from Southampton as a 17-year-old, is out of contract at the end of next season and negotiations have begun over a new deal.
The Frenchman is optimistic the fact discussions have started means Walcott wishes to stay.
"We are already talking to him," said Wenger, speaking ahead of Monday's home clash with Swansea.
"When you go into negotiations with a player it is with a desire for him to stay. He looks keen to do it and I am keen to do it, so let's see what comes out.
"We are always in the mode where we want to be successful. In case of failure, we'll see.
"But in case of failure - that will only be in December next year."
Carl Jenkinson is another player whose future is to be decided after he has impressed on loan at West Ham.
"I met Carl this week to speak about his future. We will sit down together at the end of the season," Wenger said.
"My target is to keep him here at the club. He had a great season for me and he has moved forward and overall he has gained a lot of confidence.
"The decision I have to make is do I bring him back now or does he need one more year now to play somewhere in the Premier League? That is not decided yet.
"That's what I have to decide at the end of the season. He needs experience.
"Carl is a young, very promising right-back with top quality and he had a good year where he has really moved forward. It's important that, if he comes back, he has a good chance to play."
Manchester United on Thursday signed Holland forward Memphis Depay for £25million.
Asked about the importance of doing transfer business early in the summer, Wenger said: "What you want to do, more than do it early, is to do it right.
"You have to take the opportunities when they come up but that's not only decided by your desire, sometimes it's created by the club that sells the player as well.
"Fix your target, be on alert and do it when it's possible."
Wenger is a fan of Depay, but he was not a target for the Gunners.
"I like the player but he plays in a position where we have plenty in abundance," Wenger added.
"He plays wide and we have eight players who can play wide in two positions."
Arsenal are likely to still be without Mikel Arteta (ankle), Alex Oxlade-Chamberlain (groin) and Mathieu Debuchy (hamstring) for Monday's visit of Swansea, who beat the Gunners 2-1 in south Wales in November.
Danny Welbeck (knee) is likely to miss out and Aaron Ramsey is a major doubt.
On Ramsey, Wenger said: "We have an uncertainty about Ramsey, who got a big knock on his fibula. We'll see how he recovers from that."
On Welbeck, the Frenchman added: "He will play again this season. He had all the scans and medical checks and there was nothing major, just an inflammation.
"For the weekend he will be certainly short but for the game after (against Manchester United on May 17) he should be all right."
Wenger has fielded an unchanged side for four straight games but is happy to switch his options on Monday, with key players back to full fitness.
"I didn't change recently, but I have no problem to change the players because they're all in very good shape," he added.
"Players like Walcott, (Jack) Wilshere, (Kieran) Gibbs are now all there on a competitive front."
---