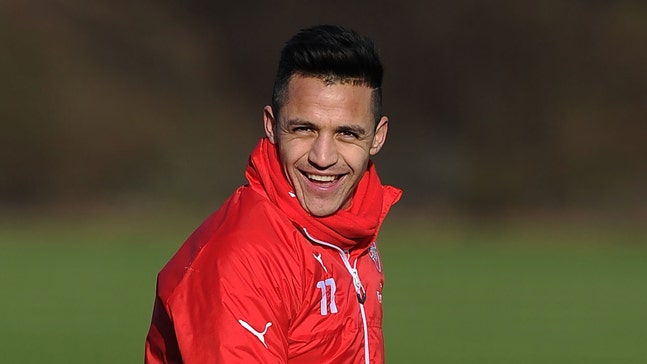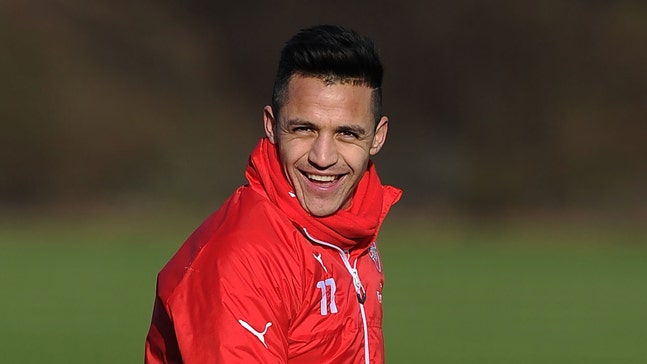 Wenger says Arsenal star Sanchez wants to play against Tottenham
Published
Feb. 6, 2015 8:08 a.m. ET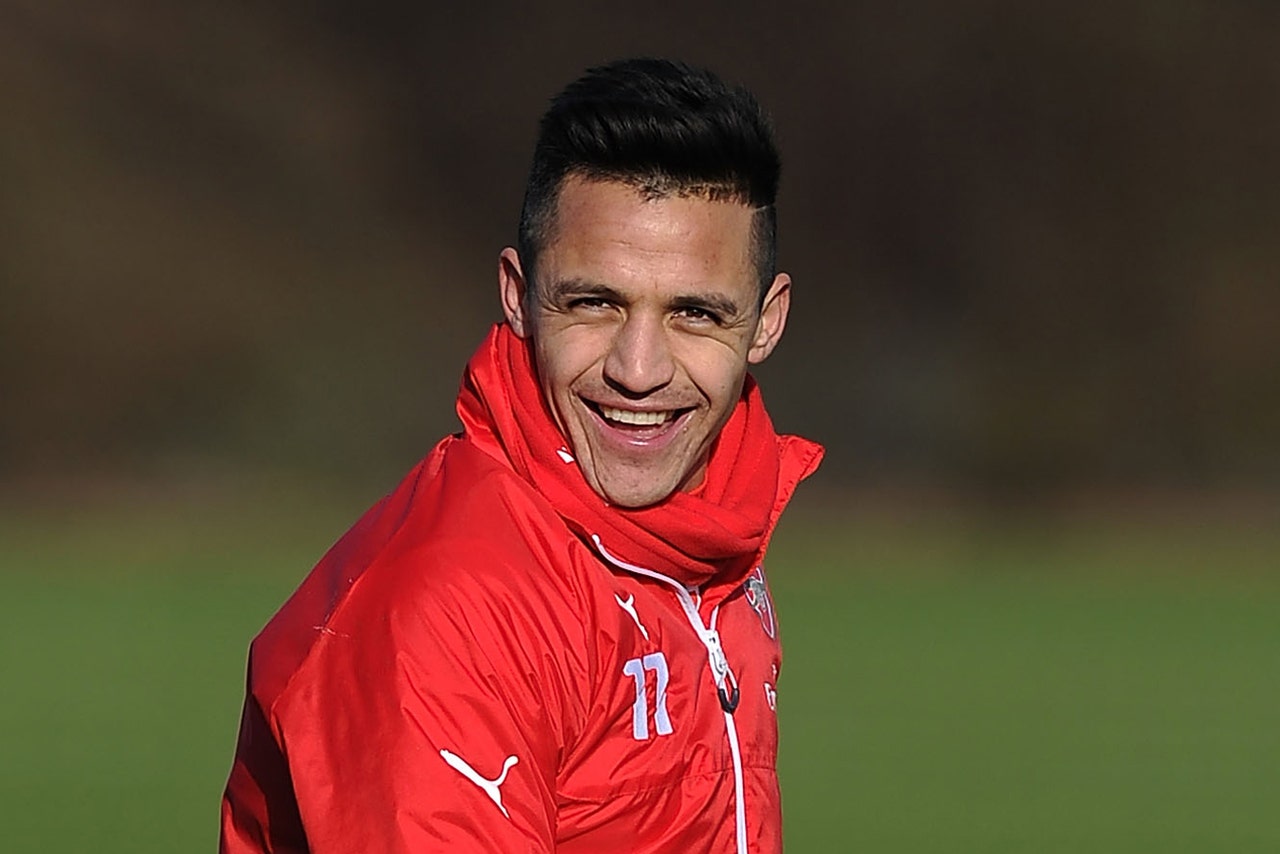 Arsenal manager Arsene Wenger revealed leading scorer Alexis Sanchez feels he can defy the doctors and tackle Tottenham at White Hart Lane on Saturday, but will not risk further injury to his star man.
The 18-goal Chile forward missed last weekend's 5-0 demolition of Aston Villa with a hamstring strain, but has stepped up his rehabilitation.
Wenger, though, suggested he was likely to err on the side of caution in the north London derby.
"Alexis wants to have a go today, but I think he is too short," Wenger said at Friday morning's media conference.
"He wants to play, of course, he is very keen. He feels he can defy the medical people because he is so keen to play that he thinks he can get over strains."
Wenger added: "I don't know yet, I need medical advice on that, and I need to see what he can do in training as well."
Despite the fitness concerns over Sanchez, England forward Danny Welbeck is in line to make a return after being out since December 28 with a thigh problem.
Wenger said: "We have enough offensive options, we are not short. I think we have enough offensive power, if all of us perform individually and collectively, we can get above that (Sanchez not playing)."
Arsenal could move just three points behind second-placed Manchester City with what would be a sixth successive victory on Saturday lunchtime.
"We have four months in front of us, they are very important to everybody, and it's how well we can focus in every single game, how well we can perform together, that will decide our season," said Wenger, whose side face Middlesbrough in the FA Cup fifth round next weekend and Monaco for a place in the quarter-finals of the Champions League.
"When you have positive results behind you it makes everybody stronger and we have also recovered nearly all our defenders now, and that is of course important."
Tottenham, though, are also in good form, sitting just a place below the Gunners in sixth and just a couple of points behind.
"The two teams are fighting very hard to be at the top of the league. It can be a spectacular game," said Wenger.
"In the derbies the home ground is not too significant sometimes because it's a high commitment, high pace and we just focus on the quality of our game and our performance no matter where we play. We will do the same on Saturday."
Spurs manager Mauricio Pochettino has seen his faith in 21-year-old striker Harry Kane rewarded with an impressive 20-goal haul, including a brace in the 3-0 win at West Brom last weekend.
"He was absolutely outstanding until now. It's impressive the way he has made his way through and his personality shows on the pitch," said Wenger.
"Kane is one of the players that since the start of the season has made a big impact in the Premier League."
Wenger, meanwhile, confirmed Arsenal had agreed contract extensions for midfielder Francis Coquelin and forward Chuba Akpom.
---