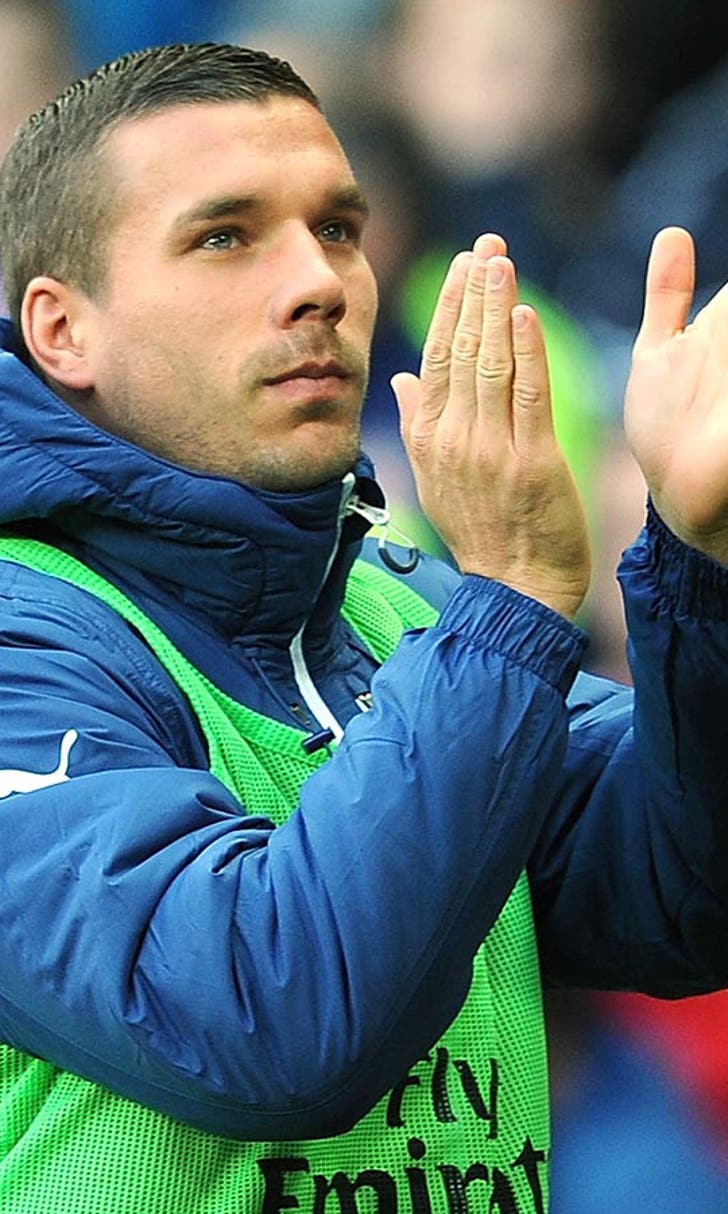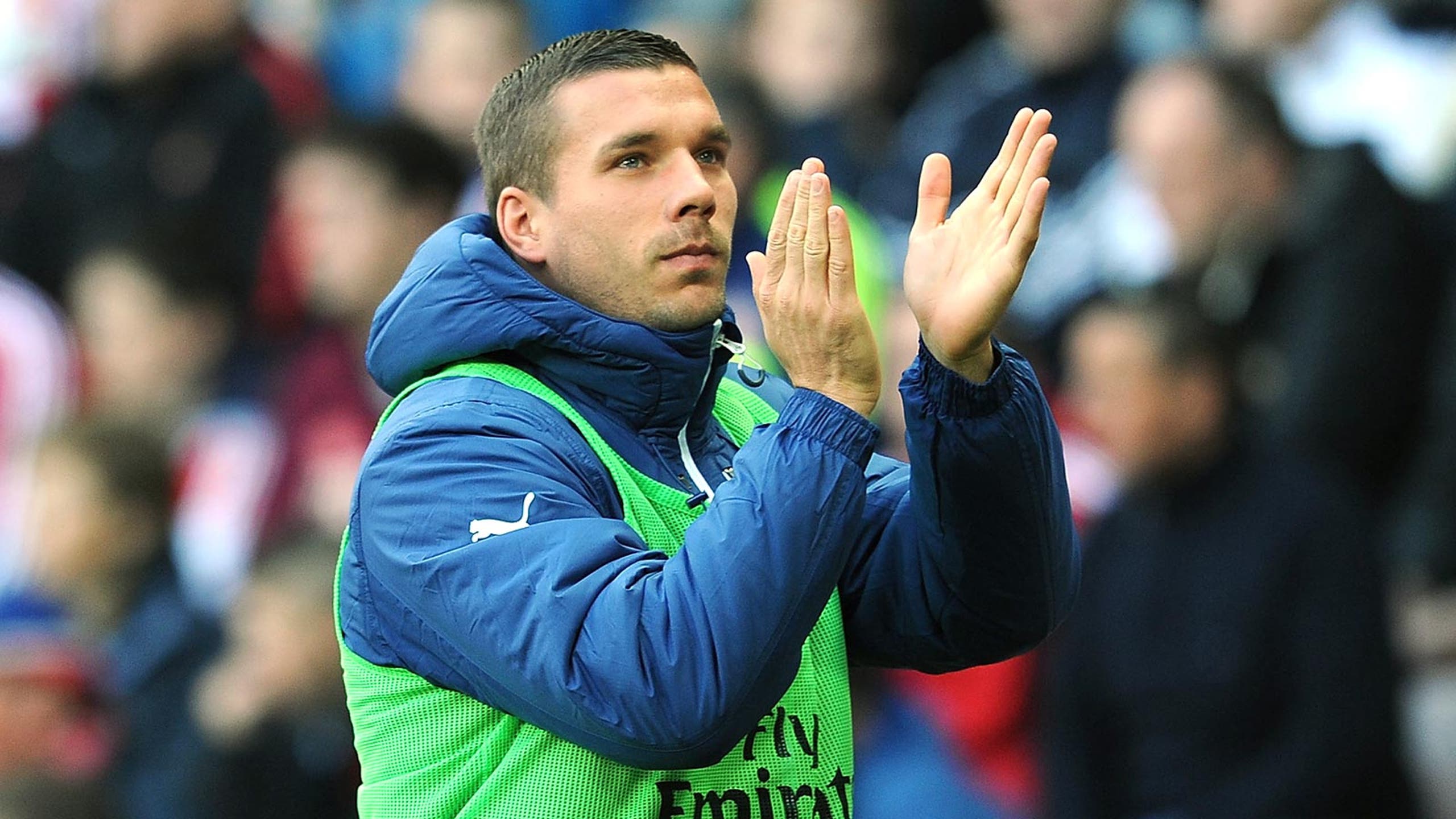 Wenger insists frustrated Arsenal striker Podolski not for sale
BY foxsports • November 17, 2014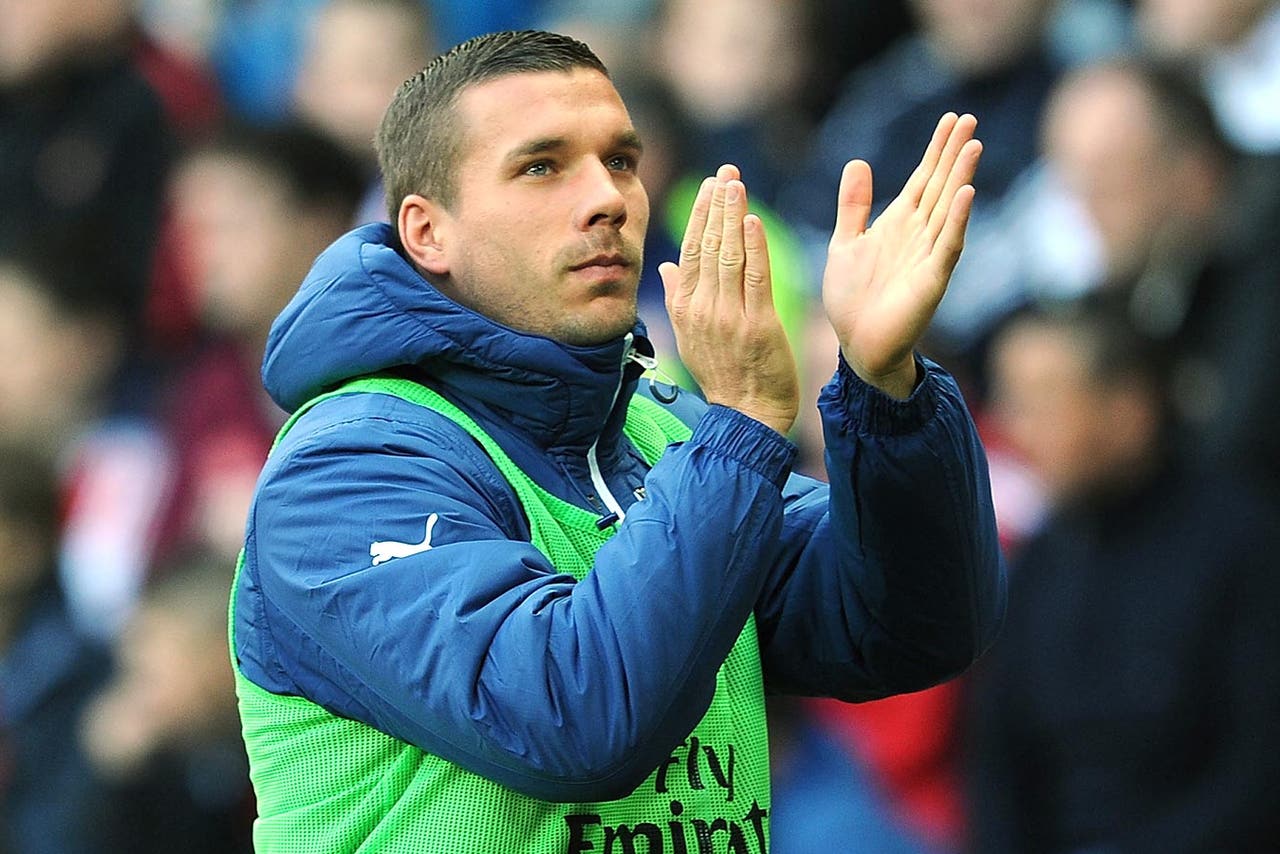 Arsenal boss Arsene Wenger insists he has no plans to sell Lukas Podolski after the German suggested he could leave in January.
The 29-year-old forward is yet to start a single Premier League game this season and has voiced his frustration about a lack of first-team opportunities.
Italian side Napoli have been linked with a move for Podolski, who responded to questions about a move by saying: "Anything is possible nowadays. You can't rule anything out."
But Wenger does not want to reduce his attacking options and appears to have ruled out the player's exit, instead telling him to stay and fight for a starting role.
"It is not established at all that he will leave at Christmas," the Frenchman told beIN Sports.
"It is me who sets the price and (the reported deal) doesn't correspond at all to his price. He is not for sale and there is no offer.
"Podolski plays a position where there is a big competition. He came very late from his holidays [after the World Cup in the summer], so he started after his team-mates and was not good physically."
Costa Rica forward Joel Campbell has also been forced to settle for a substitutes role, despite some impressive displays in this summer's World Cup.
But he issued a video on his personal website dismissing reports he was seeking a move away.
"What they have been saying is not true, I'm very calm. I have not been furious," the 22-year-old said on www.sports.bycampbell.com.
"Obviously, yes, I would like to be playing, but that's something that has to be earned day by day. I have to keep training and waiting for the opportunity, I know it's a very competitive team.
"Arsenal is one of the best teams in the world where there are many important players. I have to be patient, keep training and I know my chance will arrive and I'll have to take advantage of it when it comes.
"[I've learned] a lot [from Arsene Wenger]. He is a coach who has many years in football and with Arsenal. I am learning from him and from my peers every day in training. I'm doing my best to be a better player every day."
---