Barcelona
Barcelona
Watch Neymar's acting debut in trailer for latest 'xXx' movie, make your own judgments
Published
Jan. 18, 2017 6:04 p.m. ET

Neymar's never been shy to try and apply his massive amount of talent to fields other than soccer. He's given singing a whirl. He tried his hand at baseball in a batting cage. He didn't come remotely close to showing the kind of innate skill in either of those hobbies, but no big deal. And far be it from me to take a big ol' gulp of Haterade, but his acting career looks to be going down the same path.

For his big-screen debut, Neymar opted to make a cameo in the latest in the "xXx" franchise. The latest installment in the trilogy (!) is titled "Return of Xander Cage," and we open the clip with Neymar seated with Samuel L. Jackson at a restaurant. The Barcelona legend (who plays himself, naturally), is apparently propositioned by Jackson's character, NSA Agent Augustus Gibbons, to join a rag-tag team of  highly skilled, xTreme badasses.

Before I say too much and spoil the incredible action, here's the clip:

https://www.youtube.com/watch?v=ih1u_34YzdY

Neymar says he's no hero, but then he kicks a napkin holder at a gunman attempting to rob the restaurant! And on the volley, no less! Anyone familiar with the Vin Diesel-led action series could have seen it coming.

The latest film will release in the U.S. on January 20. For reference, the past two installments of the "xXx" franchise clocked in at 48 percent fresh and 16 percent fresh on Rotten Tomatoes. Surely, Neymar can rescue the franchise with moves like those.


---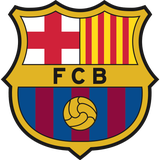 Get more from Barcelona
Follow your favorites to get information about games, news and more
---