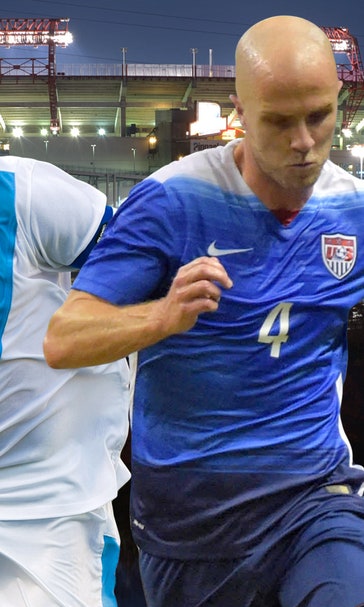 USA transitions toward Gold Cup with friendly against Guatemala
July 3, 2015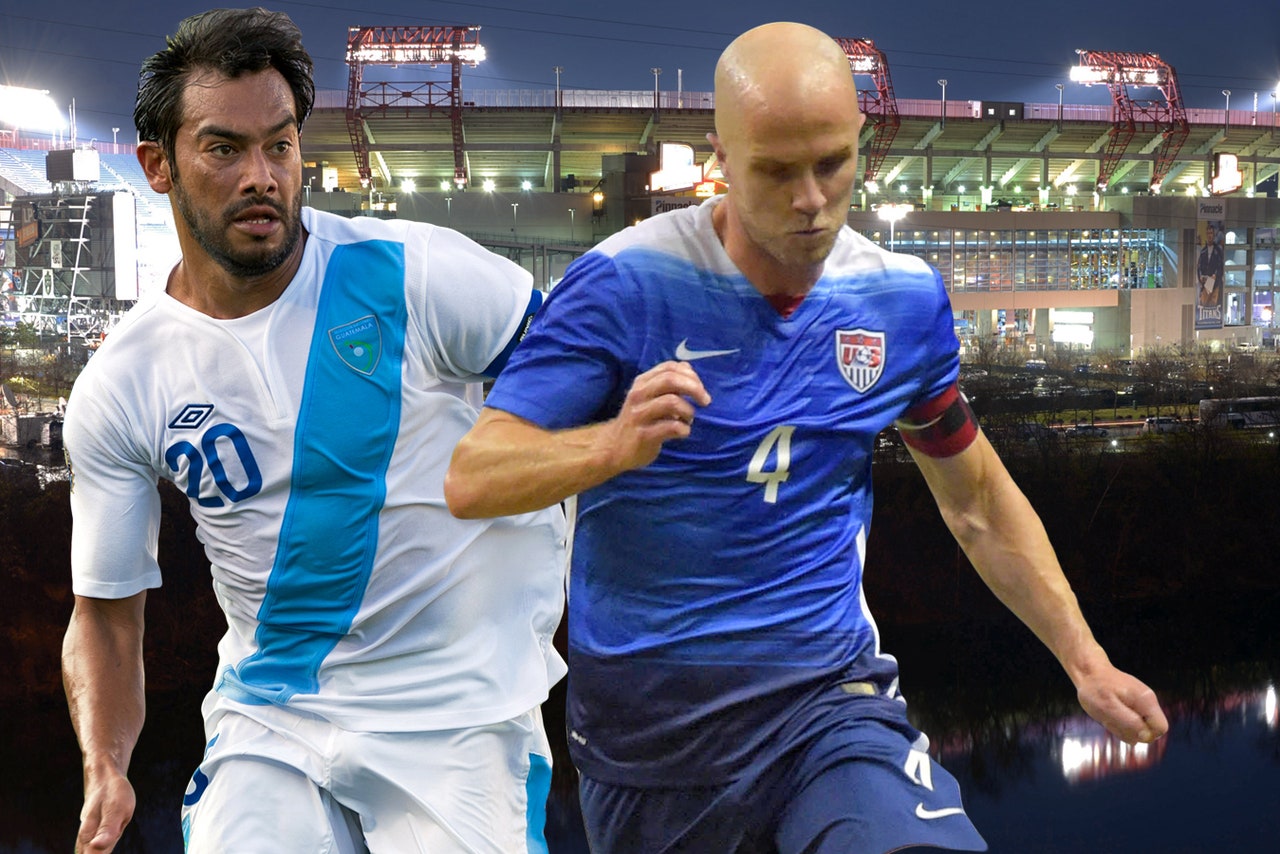 NASHVILLE, Tenn. --
Reality hit when the U.S. national team gathered here on the banks of the Cumberland River earlier this week.
The prelude to the CONCACAF Gold Cup -- all of the experiments, all of the frustrations, all of those special European nights over the past year -- reached its natural conclusion. Those moments played a part in cultivating this squad and pointing out strengths and weaknesses along the way. They hold scant significance now as this team braces for the friendly against Guatemala on Friday (live, 6:30p.m. ET, FOX Sports 1, FOX Sports Go) and starts an entirely different grind through the next month.
"Anything that has happened up until now means nothing," U.S. midfielder Michael Bradley said before he and his teammates trained at Nissan Stadium on Thursday. "This is a big tournament. It is a tournament we need to win. It is, at the same time, a tournament that can be very, very difficult. Sometimes, that can get taken for granted on the outside. We've talked already a few times about the need for every guy to be committed and ready to deal with a lot over the next month as we push ourselves on and try to be the ones holding up that trophy."
Those discussions dovetailed with a compressed and specific set of preparations ahead of this fixture and the Gold Cup opener against Honduras in Frisco, Texas on Tuesday (live, 9:30p.m. ET, FOX Sports 1, FOX Sports Go).
U.S. coach Jurgen Klinsmann spent much of this week assessing players at different stages of their seasons -- the MLS-based charges are in the midst of their campaigns, while most of the foreign-based options truncated their offseason to participate in the tournament -- and figuring out how to prepare them for the exacting demands ahead.
"In this specific type of tournament where you play every three, four or five days, you always build different kind of layers in depending on what players need," Klinsmann said during a press conference. "There's a lot of individual work happening behind the scenes. We monitor everybody carefully in terms of how many minutes they are on the field and what is their work load. We adjust to it in training sessions and individualize it. It is all doable. But it is, as I've said before, a bit tricky."
Klinsmann spent most of this week wrangling with some of his foibles and headaches. He called Greg Garza into the squad after Brad Davis departed with a knee injury. He named Bradley as captain for the tournament and permitted Clint Dempsey to focus on his performances instead. He started to piece together how his players need to cope with their revamped brief -- they must now dictate the game against recalcitrant opposition in steamy conditions, not participate in expansive affairs with a bevy of fresh substitutes waiting in reserve for the second half -- and sift through the corresponding assignments.
This particular fixture provides a chance to implement some of those ideas and gauge where some of his players stand. It is an opportunity to check on Dempsey after his recent suspension and foster the critical chemistry between Bradley, Dempsey and Jozy Altidore once more. It is an opening to ponder potential personnel combinations -- central defense remains an area of interest after Ventura Alvarado and John Brooks partnered in Europe -- and weigh how to break teams down effectively when asked to wield possession.
Guatemala projects as a useful foil in those endeavors. The adversaries are in the midst of their own Gold Cup preparations after qualifying with a second-place finish in the Copa Centroamericana last fall, though the squad assembled here does not include all of the players on the Gold Cup roster.
A couple of key absences (including FC Dallas fullback Moises Hernandez, according to the Guatemalan federation) and a rather spotty patch of form (including the referee-marred 1-0 aggregate victory over Bermuda in World Cup qualifying last month) ensure ample motivation for Los Chapines to cobble together a good performance before they face Trinidad & Tobago to open their Group C campaign next Thursday.
"It's definitely a different Guatemala than we faced two years ago," Klinsmann said. "Because two years ago, we played them in San Diego and it was 6-0. They were not qualified for the Gold Cup. The coach, I had a chat with him before the game. He said, 'Hopefully, we can give you a good game, but our legs might fade away.' Which they did. This is a different Guatemala team. This is a Guatemala team that wants to do well in the Gold Cup. We expect some difficulties. We expect a tight game. We expect a lot of work. We have respect for their individual qualities."
Those observations apply to the challenges on tap over the next month, too. It is why Klinsmann and his players plan to use this friendly as a chance to establish the proper framework for the road ahead. It is different now with the Gold Cup looming and with the lofty expectations outlined and reinforced. There is little margin for error. It is simply time to produce to ensure this arduous excursion ends with the desired result in Philadelphia later this month.
---
---