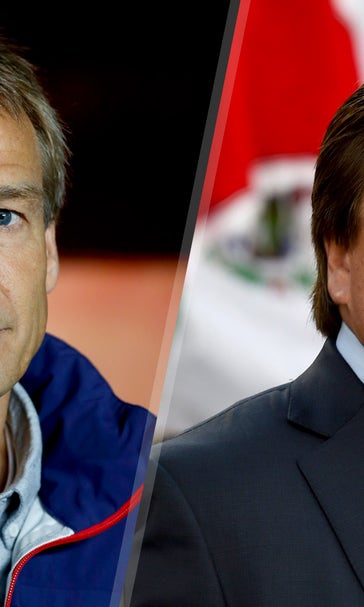 USA, Mexico locate common ground as they prepare to renew hostilities
April 12, 2015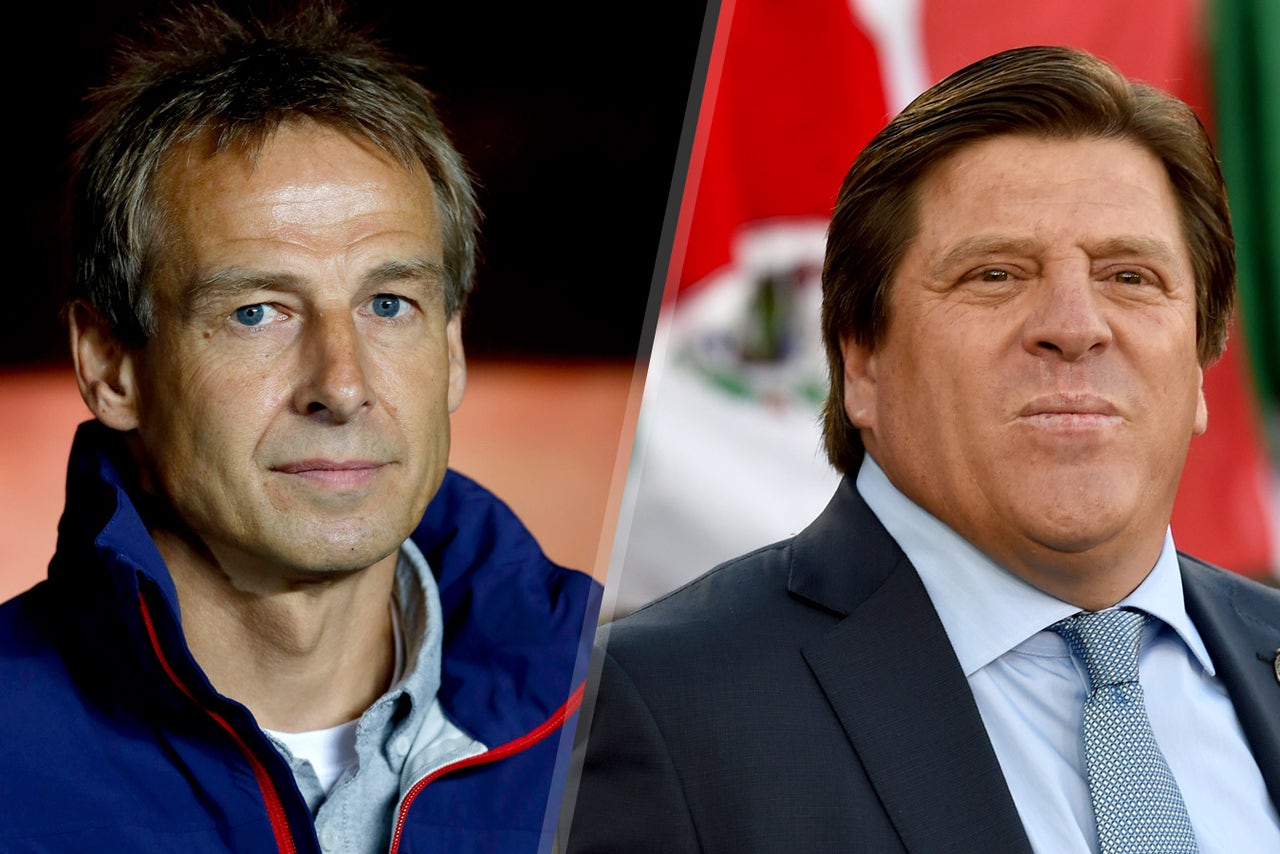 SAN ANTONIO --
Shared principles are not often the bedrock of matches between the United States and Mexico. These affairs are all about pride, rancor and results. Those underpinnings all remain in place, but there is also a broader, collective purpose in play as these two rivals square off in midweek.
Both countries enter this sold-out affair at the Alamodome on Wednesday (live, 8 p.m. ET, FOX Sports 1, FOX Sports Go) nurturing objectives beyond this one-off engagement. It is a chance for the two frequent adversaries to renew hostilities once more, but it is also an opportunity to evaluate players ahead of the CONCACAF Gold Cup in July.
Mexico boss Miguel Herrera and United States coach Jurgen Klinsmann have spent the post-World Cup period assessing the options at their disposal and weighing how to take their programs forward ahead of a busy summer.
The scheduling of this friendly essentially provides the latitude to continue those experiments and reach even deeper into their respective player pools to sift through the depth chart. The big-name, European-based stars aren't available as the season winds to a close. It is instead down mostly to Liga MX and MLS players to press their claims for inclusion.
Herrera, in particular, needs these sorts of games as he attempts to navigate through a summer with Copa America and Gold Cup obligations. His choices for this roster reflect the need to test out fringe players to fill out his squad for both tournaments. There is a familiar base in place at the back with Francisco Rodriguez prepared to lend his vast experience, but there is also room for players like Luis Montes (back in the squad after a gruesome leg injury dashed his World Cup dreams), Carlos Salcedo and Erick Torres to impress ahead of the summer exertions.
The decision to replace the injured Oribe Peralta -- one of the few established figures in the initial squad -- with the uncapped Marco Bueno highlights Herrera's desire to eschew established performers and try out new options. There is a need to explore every potential alternative given the depth required to proceed through the busy summer.
Klinsmann remains committed to exploring his own potential choices, but he also relies on more of his core to provide consistency from camp to camp. The migration of top U.S. players back to MLS over the past 18 months increases his options in these sorts of friendlies, though Jozy Altidore is ruled out after his dismissal in the 1-1 draw in Switzerland last month and several other familiar faces are struggling with knocks.
Those strictures present Klinsmann with another chance to blend experience with promise as he searches for the right formula to retain the Gold Cup this summer. This friendly is not necessarily productive in that sense (six of the starters from the creditable tie in Zurich last month are not available for selection for one reason or another), but it does encourage Klinsmann to sort through potential alternatives with his 35-man provisional roster due 30 days before the start of the competition, per CONCACAF regulations.
At this point, Klinsmann is deep in the thick of figuring out to balance the needs of his European-based players with the desire to field his strongest possible squad. The regulations in the tournament permit him to make six changes to his 23-man final roster within 24 hours of the conclusion of group play.
This match -- as well as the extended camp in January and Feburary and the trek through Europe last month -- supplies the perfect opportunity to continue that process and wade through the necessary alternatives.
 "I am happy with the direction we are going," Klinsmann told ussoccer.com in the wake of the excursion through Denmark and Switzerland. "We always said the year after the World Cup is a transition year, especially for us in CONCACAF because there is no competition until the Gold Cup in July. It would be foolish to not use this one year of time to try out a lot of things, to integrate new players, to try out maybe different systems, to move out of the comfort zone, going to Europe, going to other places and risk some results. If we didn't do that, there would be no growth."
It is a sentiment shared across the board as the two sides strive to gather meaningful information and secure a result in midweek. The crucible always conjured by this rivalry constitutes the ideal opening to foster growth. It still burns brightly in these circumstances, even though the energy will ultimately end up benefitting both teams instead of one or the other.
---