Copa América
Copa América
US out of Under-20 World Cup with 2-1 QF loss to Venezuela
Published
Jun. 4, 2017 3:08 p.m. ET

Just 52 seconds into the match, Jonathan Klinsmann dived to his left and used his fingertips to push Nahuel Ferraresi's 8-yard header just outside a post.
It was that type of day for the U.S. Under-20 team.
After having a first-half goal disallowed on video review because of an offside call and twice hitting the crossbar in the second half, Venezuela finally broke through in overtime.
Adalberto Penaranda scored in the 96th minute and Ferraresi in the 115th, giving Venezuela a 2-1 win over the United States on Sunday at Jeonju, South Korea, and a semifinal matchup against Uruguay at the Under-20 World Cup.
Jeremy Ebobisse, a French-born forward from Bethesda, Maryland, scored on a looping 7-yard header from Brooks Lennon's free kick in the 117th minute, the first goal allowed by Venezuela in the tournament.
''It's tough to swallow right now,'' American captain Erik Palmer-Brown said.
In the stadium where the senior U.S. national team beat Mexico 2-0 in the second round of the 2002 World Cup, Venezuela outshot the Americans 26-7 and had a 9-1 advantage in corner kicks. The U.S. did not mount many attacks until switching from a 4-5-1 formation to a 4-4-2 with about 10 minutes left in regulation. Klinsmann, the son of former U.S. national team coach Jurgen Klinsmann, made six saves.
''Any time we put them under pressure, they seemed to always win that second ball, and it became very difficult for us to hold onto the ball,'' U.S. coach Tab Ramos said. ''And so they pretty much ran the game.''
The U.S. has not advanced past the quarterfinals since a fourth-place finish in 1989. Two years ago, Serbia beat the Americans on penalty kicks in the quarterfinals en route to the title.
''It's an age group that has a lot of talent and a lot of players with tons of potential,'' Ramos said. ''We were I think for the first time at a World Cup competitive enough to think that we could win it.''
In a game that started two hours after the senior national teams of the same nations played a 1-1 tie in an exhibition at Sandy, Utah, Sergio Cordova appeared to put Venezuela ahead in the 20th minute following a poor clearance of a corner kick by Luca de la Torre, but a video review ruled Cordova was offside.
Ronaldo Chacon's 8-yard header from a corner kick hit the crossbar in the 48th minute, and Cordova hit the crossbar with a powerful 10-yard header from a free kick in the 62nd.
Josh Sargent, the 17-year-old forward from O'Fallon, Missouri, left in the 83rd minute, 25 minutes after the right side of his head was cut by the studs of Williams Velasquez, who was given a yellow card.
Palmer-Brown had a chance to win the game on the final play of regulation, beating Wuilker Farinez to Lennon's free kick but putting an open 7-yard header just wide.
''We got our second wind and we were all over them,'' Palmer-Brown said.
Penaranda scored the breakthrough goal following Jose Hernandez's throw-in from midfield, which was played centrally by Sebastian Saucedo. Palmer-Brown's attempted clearance went wide to Samuel Sosa, who crossed past diving defender Cameron Carter-Vickers. Penaranda split Palmer-Brown and Danny Acosta to score from 8 yards.
After Klinsmann dived to push Cordova's shot wide, Ferraresi bounced a header past Klinsmann from Lucena's corner kick to double the lead.
---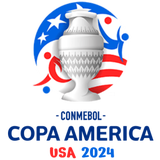 Get more from Copa América
Follow your favorites to get information about games, news and more
---