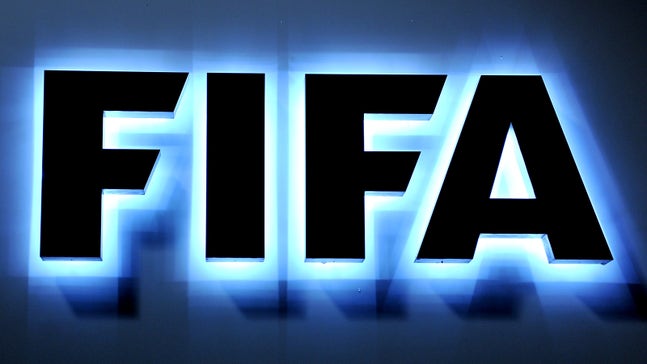 US Dept of Justice statement on FIFA corruption probe
Published
May. 27, 2015 10:28 a.m. ET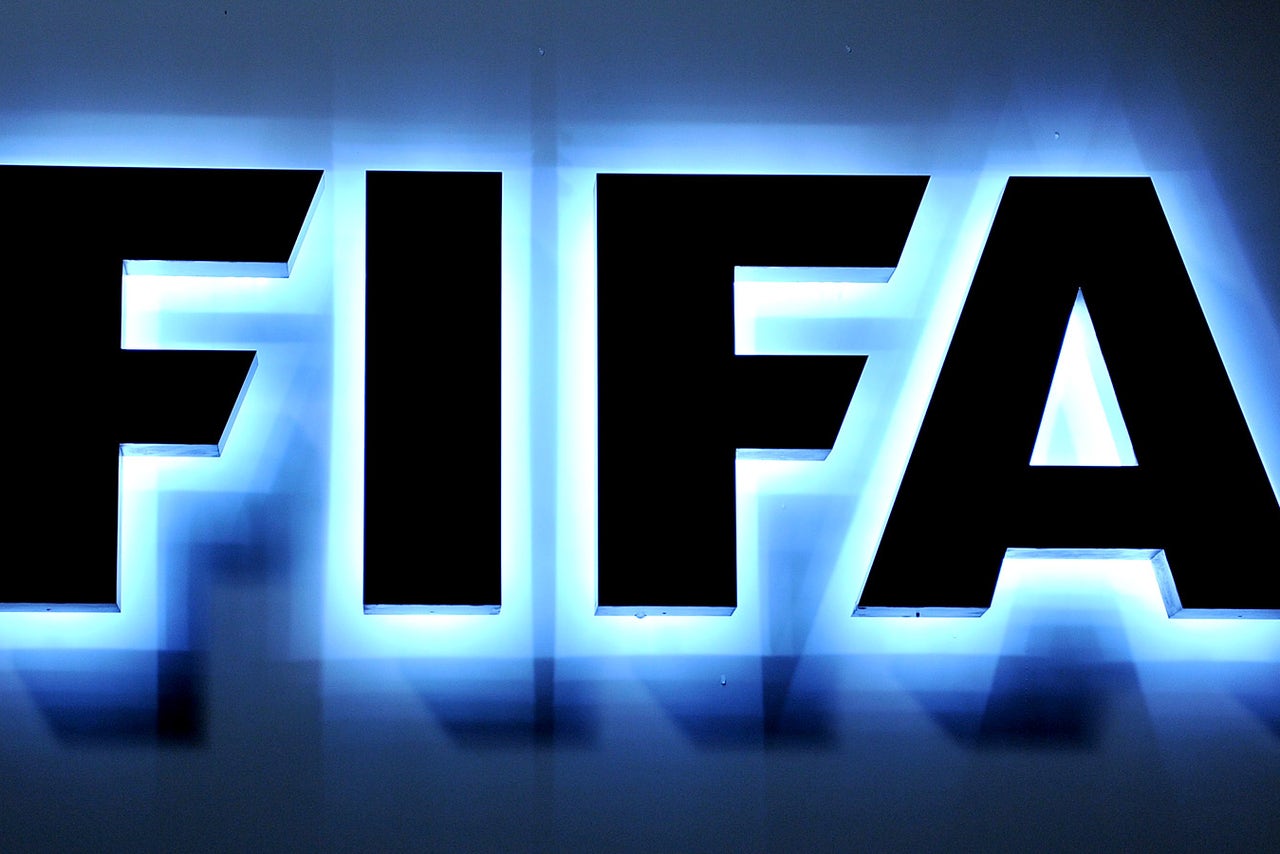 NEW YORK --
Excerpts from U.S. Department of Justice statement on FIFA corruption probe:
---
Nine FIFA Officials and Five Corporate Executives Indicted for Racketeering Conspiracy and Corruption
The Defendants Include Two Current FIFA Vice Presidents and the Current and Former Presidents of the Confederation of North, Central American and Caribbean Association Football (CONCACAF); Seven Defendants Arrested Overseas; Guilty Pleas for Four Individual Defendants and Two Corporate Defendants Also Unsealed
A 47-count indictment was unsealed early this morning in federal court in Brooklyn, New York, charging 14 defendants with racketeering, wire fraud and money laundering conspiracies, among other offenses, in connection with the defendants' participation in a 24-year scheme to enrich themselves through the corruption of international soccer. The guilty pleas of four individual defendants and two corporate defendants were also unsealed today.
The defendants charged in the indictment include high-ranking officials of the Federation Internationale de Football Association (FIFA), the organization responsible for the regulation and promotion of soccer worldwide, as well as leading officials of other soccer governing bodies that operate under the FIFA umbrella. Jeffrey Webb and Jack Warner - the current and former presidents of CONCACAF, the continental confederation under FIFA headquartered in the United States - are among the soccer officials charged with racketeering and bribery offenses. The defendants also include U.S. and South American sports marketing executives who are alleged to have systematically paid and agreed to pay well over $150 million in bribes and kickbacks to obtain lucrative media and marketing rights to international soccer tournaments.
The charges were announced by Attorney General Loretta E. Lynch, Acting U.S. Attorney Kelly T. Currie of the Eastern District of New York, Director James B. Comey of the FBI, Assistant Director in Charge Diego W. Rodriguez of the FBI's New York Field Office, Chief Richard Weber of the Internal Revenue Service-Criminal Investigation (IRS-CI) and Special Agent in Charge Erick Martinez of the IRS-CI's Los Angeles Field Office.
Also earlier this morning, Swiss authorities in Zurich arrested seven of the defendants charged in the indictment, Jeffrey Webb, Eduardo Li, Julio Rocha, Costas Takkas, Eugenio Figueredo, Rafael Esquivel and Jose Maria Marin, at the request of the United States. Also this morning, a search warrant is being executed at CONCACAF headquarters in Miami, Florida.
The guilty pleas of the four individual and two corporate defendants that were also unsealed today include the guilty pleas of Charles Blazer, the long-serving former general secretary of CONCACAF and former U.S. representative on the FIFA executive committee; Jose Hawilla, the owner and founder of the Traffic Group, a multinational sports marketing conglomerate headquartered in Brazil; and two of Hawilla's companies, Traffic Sports International Inc. and Traffic Sports USA Inc., which is based in Florida.
''The indictment alleges corruption that is rampant, systemic, and deep-rooted both abroad and here in the United States,'' said Attorney General Lynch. ''It spans at least two generations of soccer officials who, as alleged, have abused their positions of trust to acquire millions of dollars in bribes and kickbacks. And it has profoundly harmed a multitude of victims, from the youth leagues and developing countries that should benefit from the revenue generated by the commercial rights these organizations hold, to the fans at home and throughout the world whose support for the game makes those rights valuable. Today's action makes clear that this Department of Justice intends to end any such corrupt practices, to root out misconduct, and to bring wrongdoers to justice - and we look forward to continuing to work with other countries in this effort.''
''Today's announcement should send a message that enough is enough,'' said Acting U.S. Attorney Currie. ''After decades of what the indictment alleges to be brazen corruption, organized international soccer needs a new start - a new chance for its governing institutions to provide honest oversight and support of a sport that is beloved across the world, increasingly so here in the United States. Let me be clear: this indictment is not the final chapter in our investigation.''
''As charged in the indictment, the defendants fostered a culture of corruption and greed that created an uneven playing field for the biggest sport in the world,'' said Director Comey. ''Undisclosed and illegal payments, kickbacks, and bribes became a way of doing business at FIFA. I want to commend the investigators and prosecutors around the world who have pursued this case so diligently, for so many years.''
---
Nine of the defendants were FIFA officials by operation of the FIFA statutes, as well as officials of one or more other bodies:
Jeffrey Webb: Current FIFA vice president and executive committee member, CONCACAF president, Caribbean Football Union (CFU) executive committee member and Cayman Islands Football Association (CIFA) president.
Eduardo Li: Current FIFA executive committee member-elect, CONCACAF executive committee member and Costa Rican soccer federation (FEDEFUT) president.
Julio Rocha: Current FIFA development officer. Former Central American Football Union (UNCAF) president and Nicaraguan soccer federation (FENIFUT) president.
Costas Takkas: Current attache to the CONCACAF president. Former CIFA general secretary.
Jack Warner: Former FIFA vice president and executive committee member, CONCACAF president, CFU president and Trinidad and Tobago Football Federation (TTFF) special adviser.
Eugenio Figueredo: Current FIFA vice president and executive committee member. Former CONMEBOL president and Uruguayan soccer federation (AUF) president.
Rafael Esquivel: Current CONMEBOL executive committee member and Venezuelan soccer federation (FVF) president.
Jose Maria Marin: Current member of the FIFA organizing committee for the Olympic football tournaments. Former CBF president.
Nicolas Leoz: Former FIFA executive committee member and CONMEBOL president.
Four of the defendants were sports marketing executives:
Alejandro Burzaco: Controlling principal of Torneos y Competencias S.A., a sports marketing business based in Argentina, and its affiliates.
Aaron Davidson: President of Traffic Sports USA Inc. (Traffic USA).
Hugo and Mariano Jinkis: Controlling principals of Full Play Group S.A., a sports marketing business based in Argentina, and its affiliates.
---