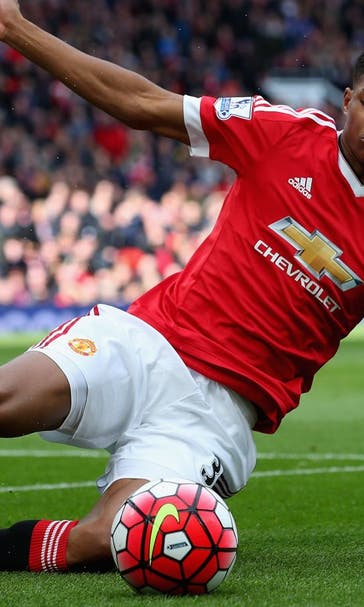 United youngster Rashford named in 26-man England squad
May 16, 2016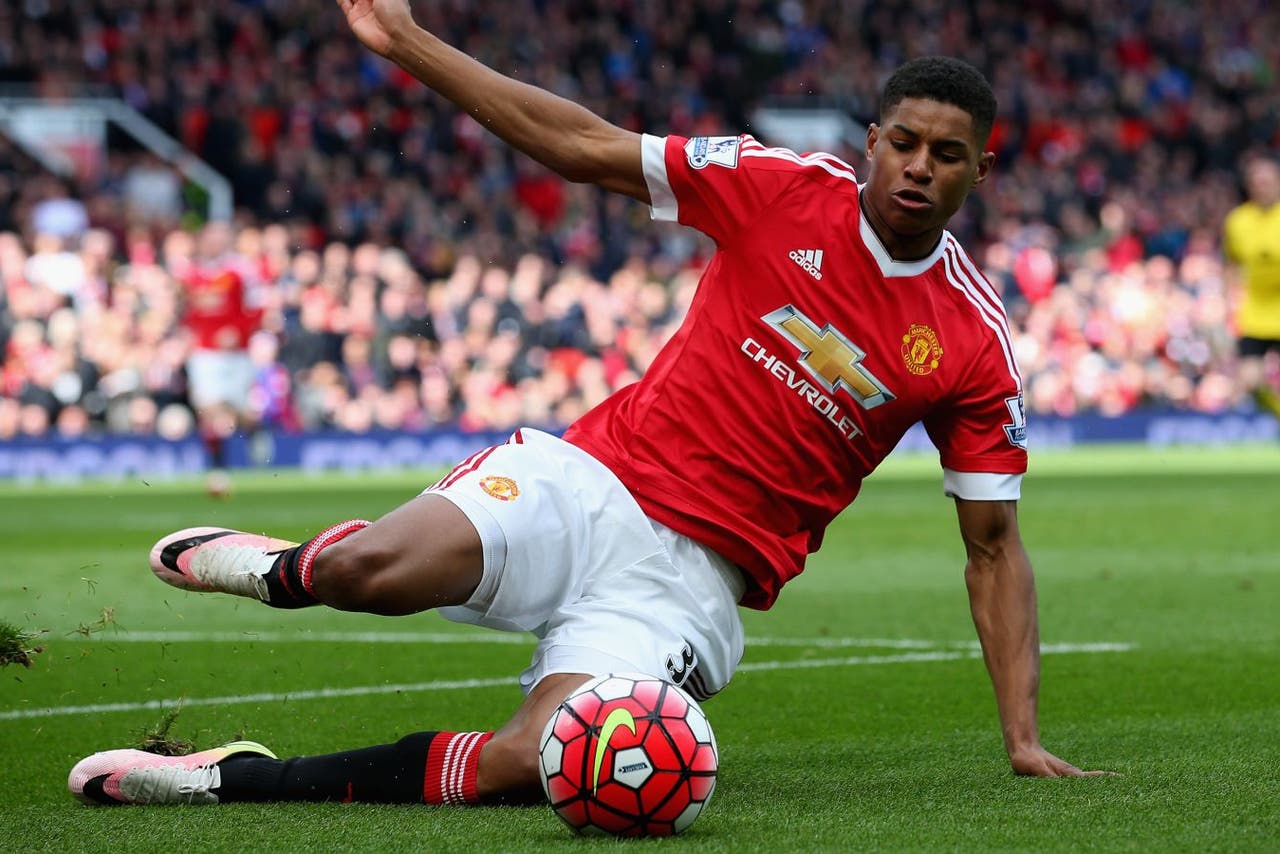 Manchester United teenager Marcus Rashford has been included in Roy Hodgson's 26-man squad for England's Euro 2016 preparation matches.
Hodgson has named a provisional party that includes 18-year-old Rashford, less than three months after he made his first-team debut for United.
The uncapped striker's impressive form has seen him fast-tracked into a group of forwards along with Harry Kane, Wayne Rooney, Daniel Sturridge and Jamie Vardy, as Jermain Defoe and Andy Carroll miss out.
Andros Townsend, who won the last of his 10 caps in October, comes in following Danny Welbeck's knee injury, but there is no place for Theo Walcott.
Leicester's Danny Drinkwater, who impressed on his debut against Holland in March, is included in the squad, as are Jack Wilshere and Jordan Henderson as the pair make their way back from injury.
Phil Jagielka is the high-profile defensive absentee, with the Everton defender left out as Hodgson opted for a seven-man defense.
Asked about Rashford's chances of featuring in his final 23-man squad, Hodgson told a press conference: "He's one of the contenders, of course.
"The competition is quite strong, he'll understand that. He deserves to be selected in this larger squad.
"It will be interesting to see what he can do, it may only be for one week, but I am pleased that he has had such a good end to the season.
"It's great to be able to include him. There's no reason why he can't knock someone off their perch, but it will be harder than some people might expect."
Rashford burst onto the scene with four goals on his first two senior United appearances, and has finished the season with seven goals in 16 games.
Hodgson was in attendance at the Emirates Stadium on Sunday to oversee Wilshere's first Arsenal start of the season against Aston Villa and has decided to give him the nod.
The midfielder suffered a broken leg in August but his last appearance for England, against Slovenia in June 2015, saw him score twice in a 3-2 win.
Liverpool captain Henderson also made his return from a month-long knee injury absence over the weekend and the England manager admits fitness concerns contributed towards his naming of an extended squad.
The Three Lions face Turkey, Australia and Portugal before heading to France in June.
Hodgson added: "We thought that it would be better to add one or two players to the squad, we've got these games coming up, and for this first game in particular we will be without a few players.
"We needed some extra bodies on this occasion. I'm making life that little bit harder for myself, but maybe some of these decisions will be made for me."
Explaining the omission of Everton defenders Leighton Baines and Jagielka, and Manchester United midfielder Michael Carrick, Hodgson added: " Leighton hasn't played for us for well over a year.
"He was injured for a long time and it's good to see him back playing but in his absence people like Danny Rose, (Ryan) Bertrand and (Kieran) Gibbs have been filling the breach.
"Michael has played a part for us on a regular basis over these last two years and has been unfortunate with injuries but I've actually spoken to all three of those players and they were tough decisions.
"They're players that I respect and admire but you have to make a decision and there are only 23 players so I decided that on this occasion I would rob Peter to pay Paul in the sense of taking seven defenders rather than the classic eight, to give me a chance to take one more player in the midfield and forwards section.
"Unfortunately that means no Phil and it was a tough conversation but that's the kind of conversation you have to have, and I'm pleased I was able to speak to him before this announcement because I wouldn't have been very happy if he'd found out from this press conference."
Newcastle winger Townsend, who lost his England place while struggling to get a game for former club Tottenham, was preferred over his Arsenal counterpart Walcott.
"Andros was unlucky to lose his place in the squad when he wasn't getting a regular game and he's gone to Newcastle, got a regular game, and done very well there," added Hodgson.
"Theo unfortunately has not got such a regular game over the last few months and has had a few problems with injury. It's a tough decision of course but it's one you have to take.
"We've worked very hard over these qualifying games to analyse and think about the players we think are right for this occasion and this time there are a lot of players who haven't got a lot of experience in terms of international football.
"But I think that over the last couple of games we've played that they're an exciting bunch. They're hungry, enthusiastic and energetic and I think all of these things are positives.
"We can only hope that the faith we have in them is rewarded but the one thing I do know is that they won't be letting anybody down for want of trying."
Walcott was the surprise omission from Fabio Capello's England squad for the 2010 World Cup, but the Gunners winger says he has already come to terms with this latest snub.
Walcott posted on Twitter: "I am of course disappointed not to make the squad, but I have spoken with Roy and respect his decision.
"I wish Roy and all the team the best of luck for a successful Euro's."
Arsenal team-mate Wilshere took to Twitter to express his excitement. The 24-year-old said: "Absolutely buzzing! I can't wait to meet up with the squad and start preparing for the euros. Thanks for all the messages."
Townsend, who last week suffered relegation from the Premier League with Newcastle, is hoping to end a disappointing season in style.
He said on Twitter: "Huge honor to be named in provisional @England squad for the euros.... Will give my all over next few weeks to try and make final squad!"
By contrast, Drinkwater's form with newly-crowed Premier League champions Leicester has earned him a spot and he is eager to stake a claim.
The midfielder told his Twitter followers: "Honour to be selected for the 26-man @England squad! Looking forward to meeting up with the lads."
---
---