DeAndre Yedlin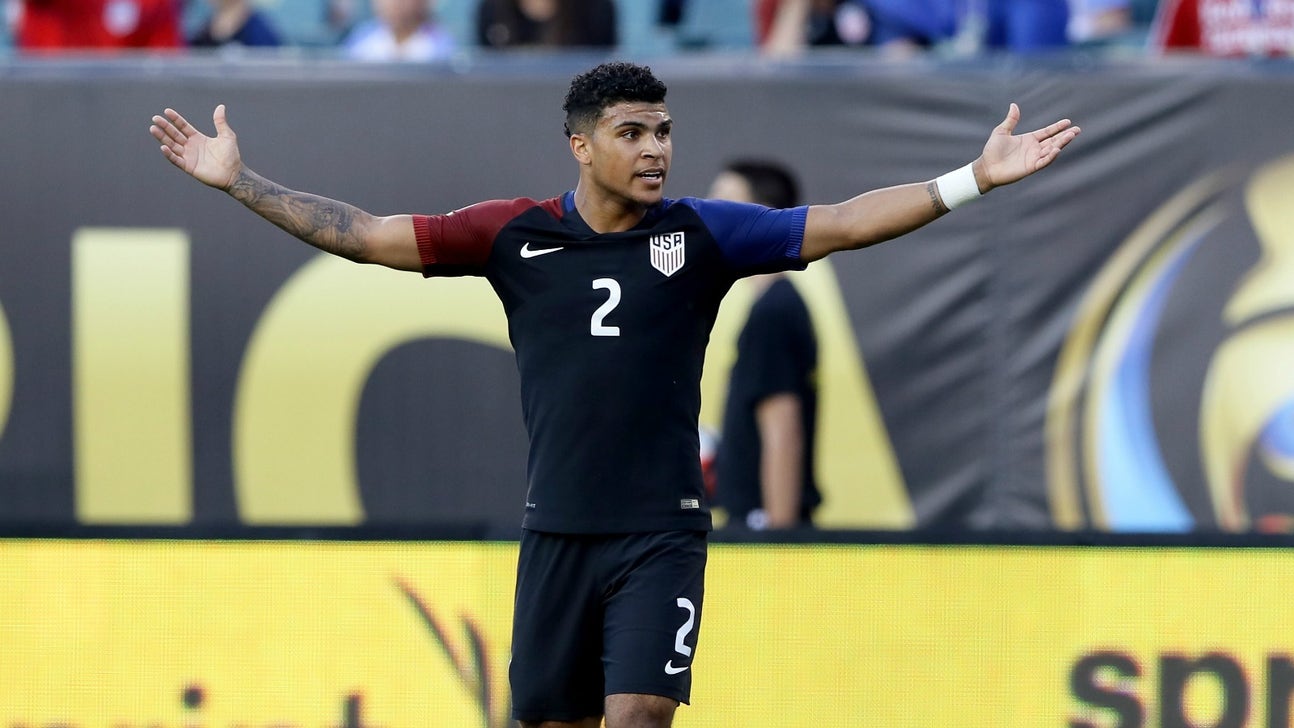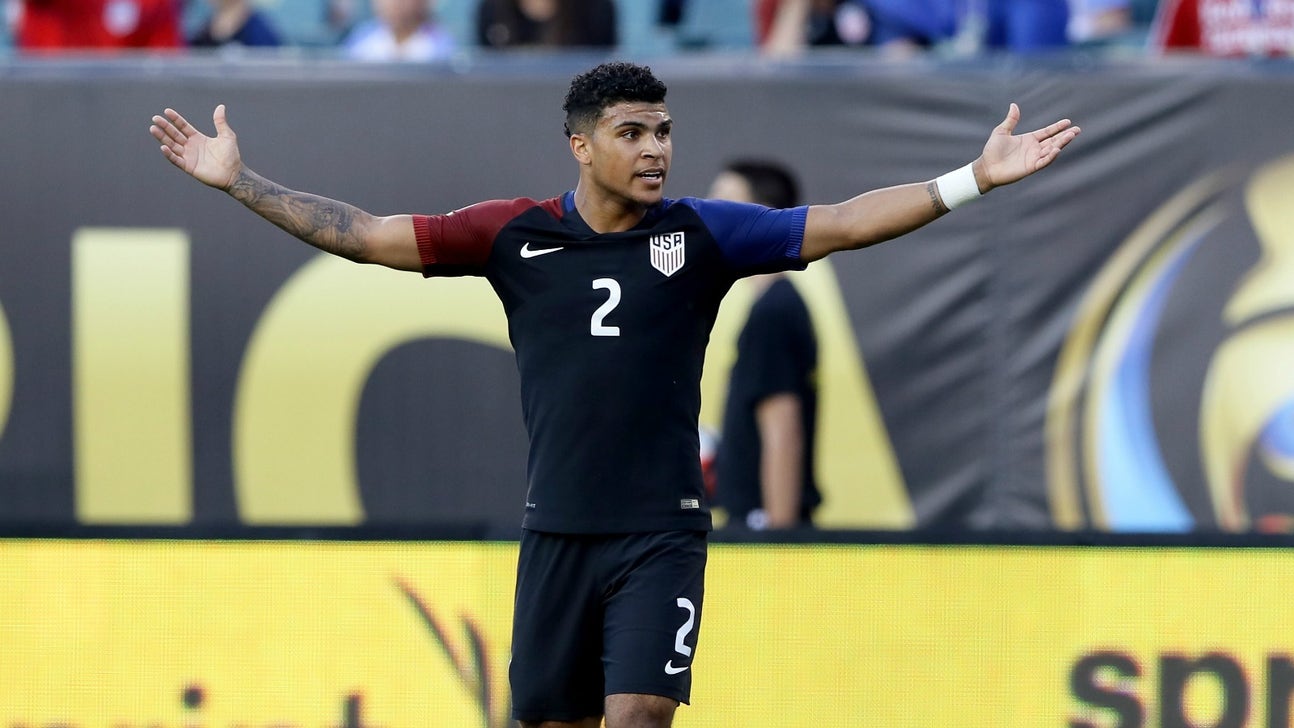 DeAndre Yedlin
The USMNT have a big problem against Ecuador with DeAndre Yedlin out
Published
Jun. 15, 2016 6:20 p.m. ET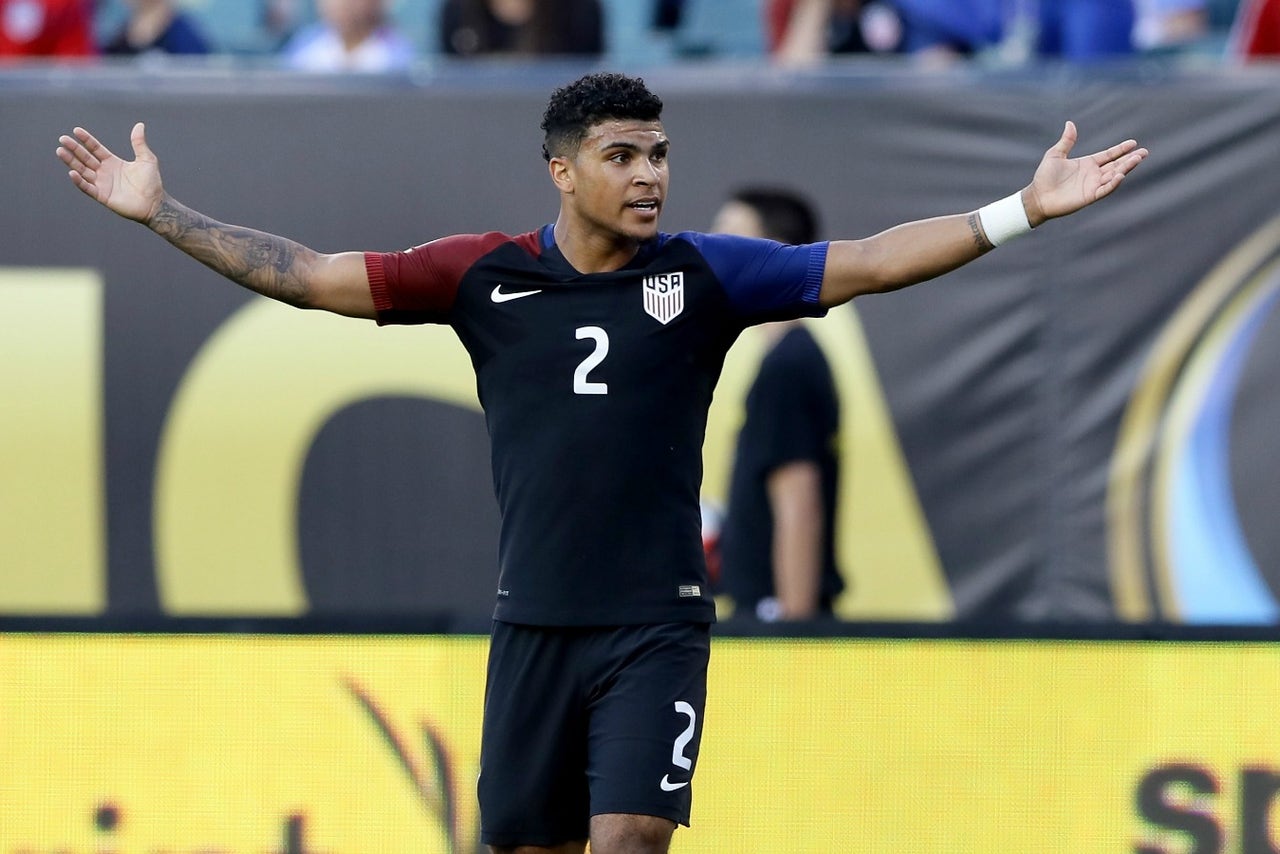 The United States will take on Ecuador in the Copa America Centenario quarterfinals (Thursday, 8 p.m. ET on FS1) as Group A winners. They won their last two matches of the group stage and are going to be playing in Seattle, where they'll have a racucous home crowd backing them. There are plenty of reasons Americans are excited.
The U.S. do have one rather large problem though: DeAndre Yedlin's suspension.
Yedlin is suspended for the Americans' quarterfinal after getting a red card in their last match, leaving the U.S. without their first choice right back. And considering their options to replace him are an out-of-position Michael Orozco, Fabian Johnson sliding across and putting a defensively weak Edgar Castillo at left back, or breaking up the excellent Geoff Cameron/John Brooks centerback partnership so Cameron can play right back, that's a rather large absence.
The Americans' right back situation is so bad now that Graham Zusi at right back is a real option that doesn't sound much worse than the alternatives. Jurgen Klinsmann has a decision to make and there isn't a good option.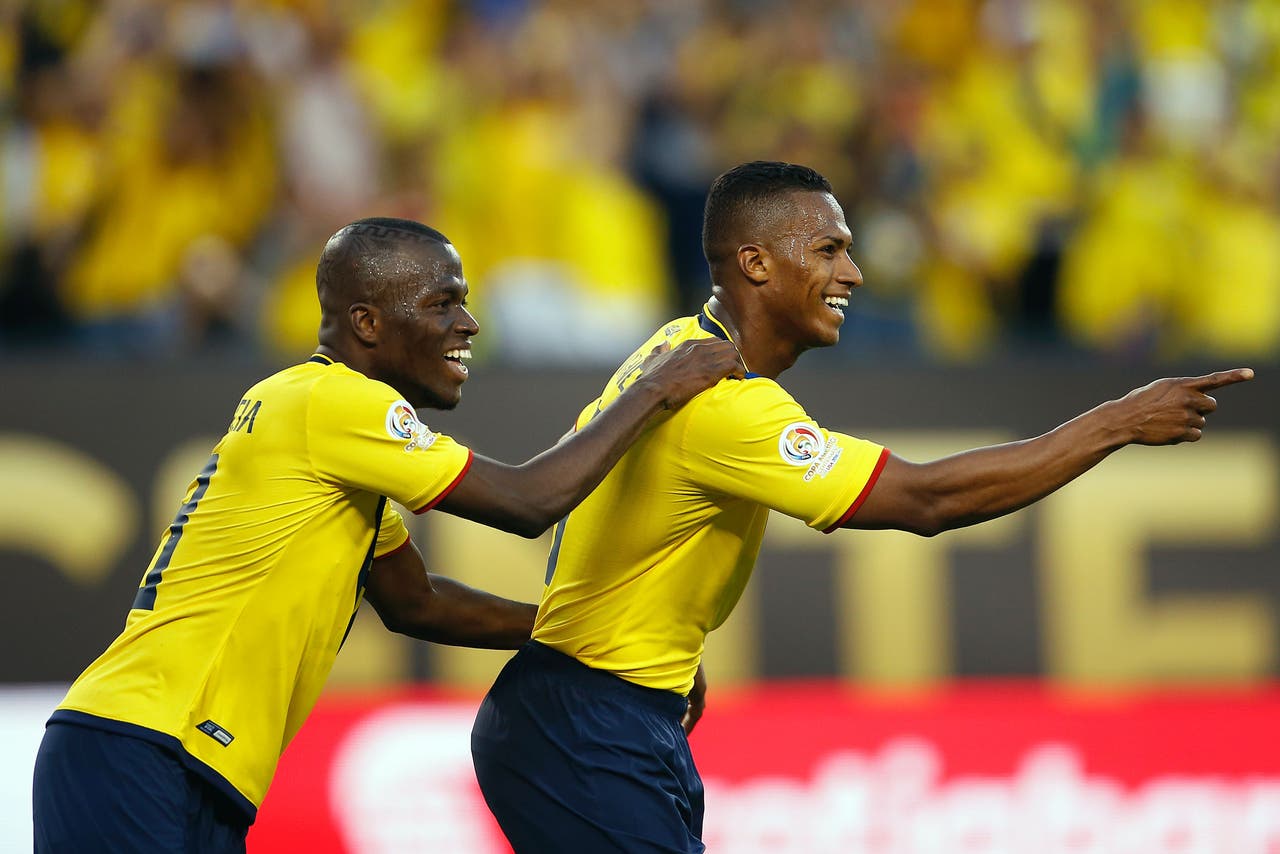 This is the last match that the U.S. want to be without Yedlin too. Ecuador's attack, especially on the wings, is deadly and frighteningly fast. Between Jefferson Montero, Antonio Valencia, Miller Bolanos, Walter Ayovia and even Enner Valencia dragging out wide, Ecuador will test the American fullbacks time and time again, and they will do it at obscene speed. Most of the match will see Montero, in space, going at whoever the U.S. puts at right back. That's a recipe for disaster and would scare the U.S. if they had him. Without him, it's terrifying.
That the U.S. need Yedlin's defending is pretty remarkable. Consider that it was only a few months ago that people were questioning if he could defend well enough to play right back. Many thought he had to play as a midfielder to have a future at any reasonably high level. But his time under Sam Allardyce at Sunderland changed all of that, and while he's hardly a magnificent defender now, he's good enough. He can hold his own 1v1 and he's shown incredible positional growth, with awareness for where to be and reading plays well enough to cut out potential attacks before they can get going.
Yedlin still has those breathtaking wheels too. He's the fastest player on the pitch in every match he plays and would be even against Ecuador's pace.
If the U.S. ever needed Yedlin, this was the match they needed him for. And because he is out, they'll have to put a sub-standard defensive fullback out against a team that is most dangerous running at fullbacks.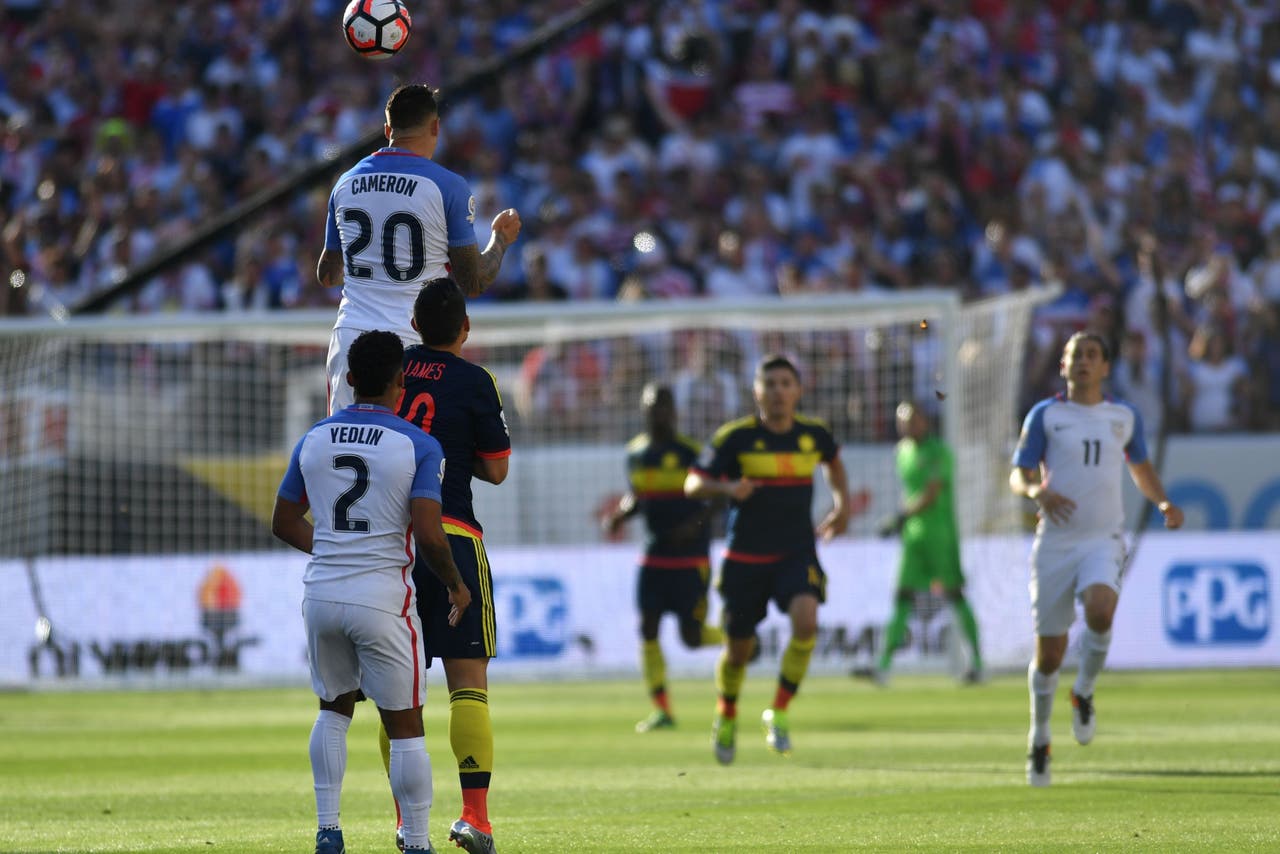 Not only will that be a problem defensively, but it could serious affect the Americans' attack. When the U.S. squared off against Colombia in the tournament opener, they struggled to get much going forward, especially on the flanks. Afterward, Yedlin said that the U.S. tried to keep the match narrow, even if it hurt them in the attack, because of the threat posed by Colombia's wingers.
Now the U.S. will play another team that's a real threat on the wing, except they'll do it with a serious downgrade at fullback. If they take the same approach to shutting down Ecuador's wing play that they did with Colombia, you have to think they'll need to take it to another level, which means not only betting on the tactics to cover for the flanks defensively, but giving up a huge part of the attack.
Ecuador are a good team and would have been a problem for the U.S. regardless. Yedlin's absence would have been an issue no matter who the U.S. played. But this combination of opponent and suspension could not have been worse.
Of course, the U.S. still have confidence and they should. They're starting to find their feet and will have a big home crowd behind them. They've started to figure out their midfield some and, even if their fullbacks get beat, it looks like Brooks can stop anything right now. But Ecuador have one stretch that is nearly unmatched at Copa America and it just so happens to line up with the Americans' biggest hole, thanks to a suspension. Ecaudor were going to be challenging enough regardless. The U.S. didn't need this too, but here we are.
MORE FROM FOX SOCCER
---
---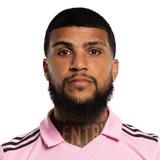 Get more from DeAndre Yedlin
Follow your favorites to get information about games, news and more
---