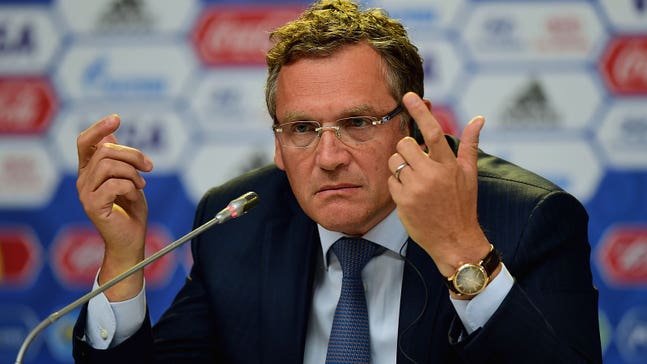 Swiss open criminal case against ex-FIFA official Valcke
Published
Mar. 17, 2016 2:15 p.m. EDT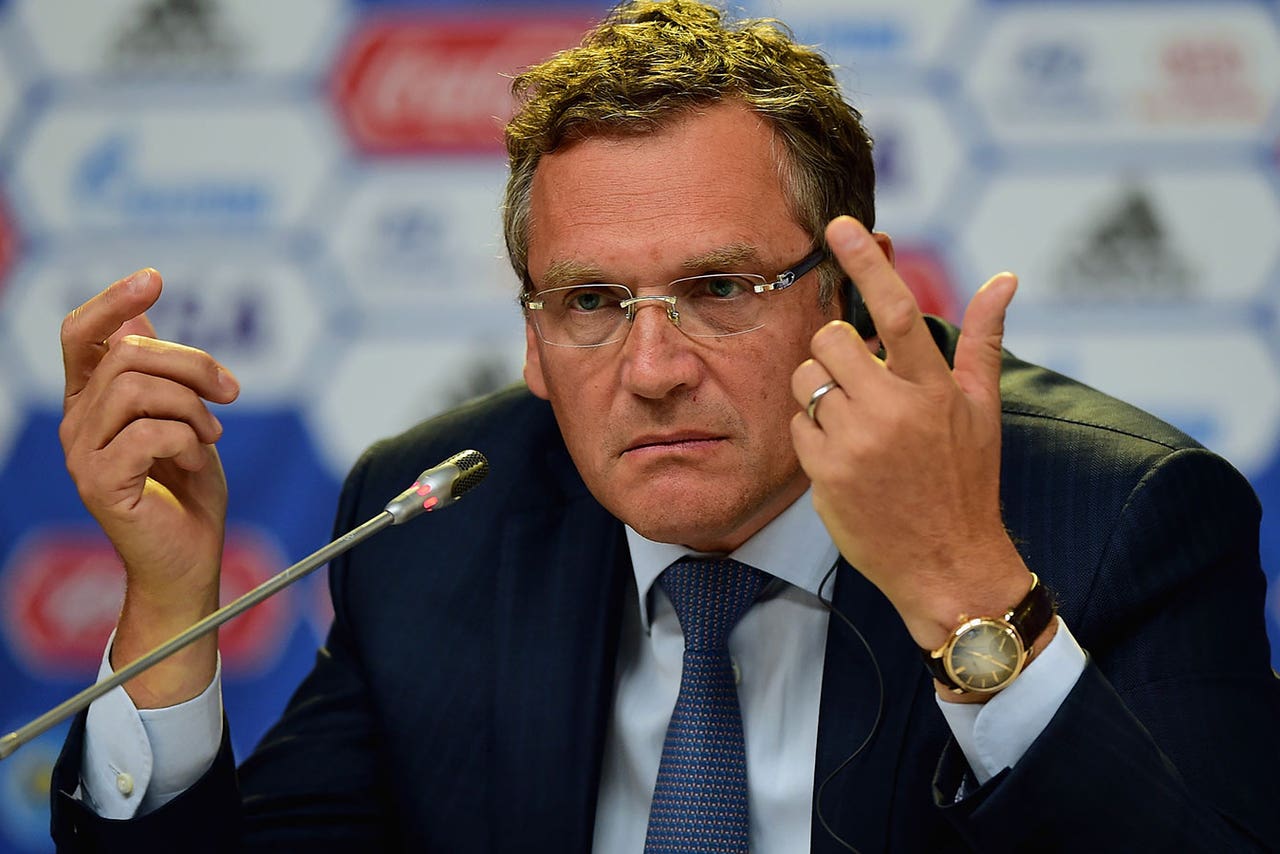 BERN, Switzerland -- Fired former FIFA official Jerome Valcke has joined his former boss Sepp Blatter under criminal investigation in Switzerland.
Switzerland's attorney general opened a criminal case against Valcke on Thursday "on suspicion of various acts of criminal mismanagement," the federal office said in a statement.
"The office of the attorney general began investigations in this connection and conducted searches and interviews on (Thursday). No arrest has been made."
The case was opened "in response to two criminal complaints in which allegations were made" following a FIFA ethics committee investigation.
FIFA banned Valcke from soccer for 12 years last month. He was accused of various charges of unethical behavior since being picked by Blatter in 2007 to be FIFA secretary general. His main duty was overseeing preparations for the World Cups of 2010 and 2014.
The Frenchman was accused of destroying evidence during the FIFA inquiry, which was provoked by allegations he sought to profit from a black market tickets deal for the 2014 World Cup in Brazil. The deal, with a FIFA ticketing partner, later fell through and no money was paid.
FIFA ethics judges also sanctioned him for using private jets for personal use and preparing a deal to sell undervalued broadcasting rights for the 2018 World Cup.
Valcke has denied wrongdoing in statements through his U.S.-based lawyer.
"Mr. Valcke is confident that when all the facts come out, it will be clear that he did absolutely nothing wrong in carrying out his duties for the good of FIFA and the sport," lawyer Barry Berke said last month.
Still, FIFA fired Valcke in January.
He has long been expected to be a witness in dual American and Swiss federal investigations of corruption in world soccer implicating senior FIFA officials.
Swiss prosecutors opened a criminal case against Blatter last September for suspected criminal mismanagement and misappropriation of FIFA funds. That case relates to approving a $2 million payment to then-FIFA vice president Michel Platini in 2011, and selling undervalued World Cup media rights for the Caribbean.
---