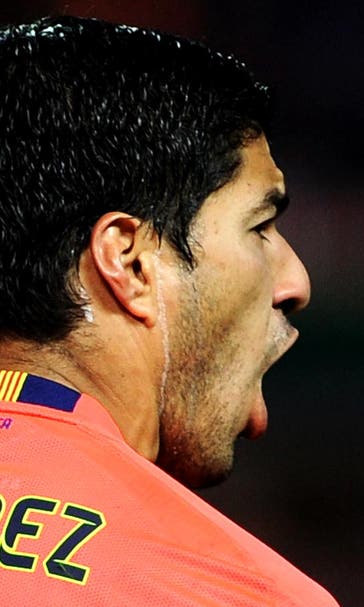 Suarez claims victims partly to blame for his biting antics
April 13, 2015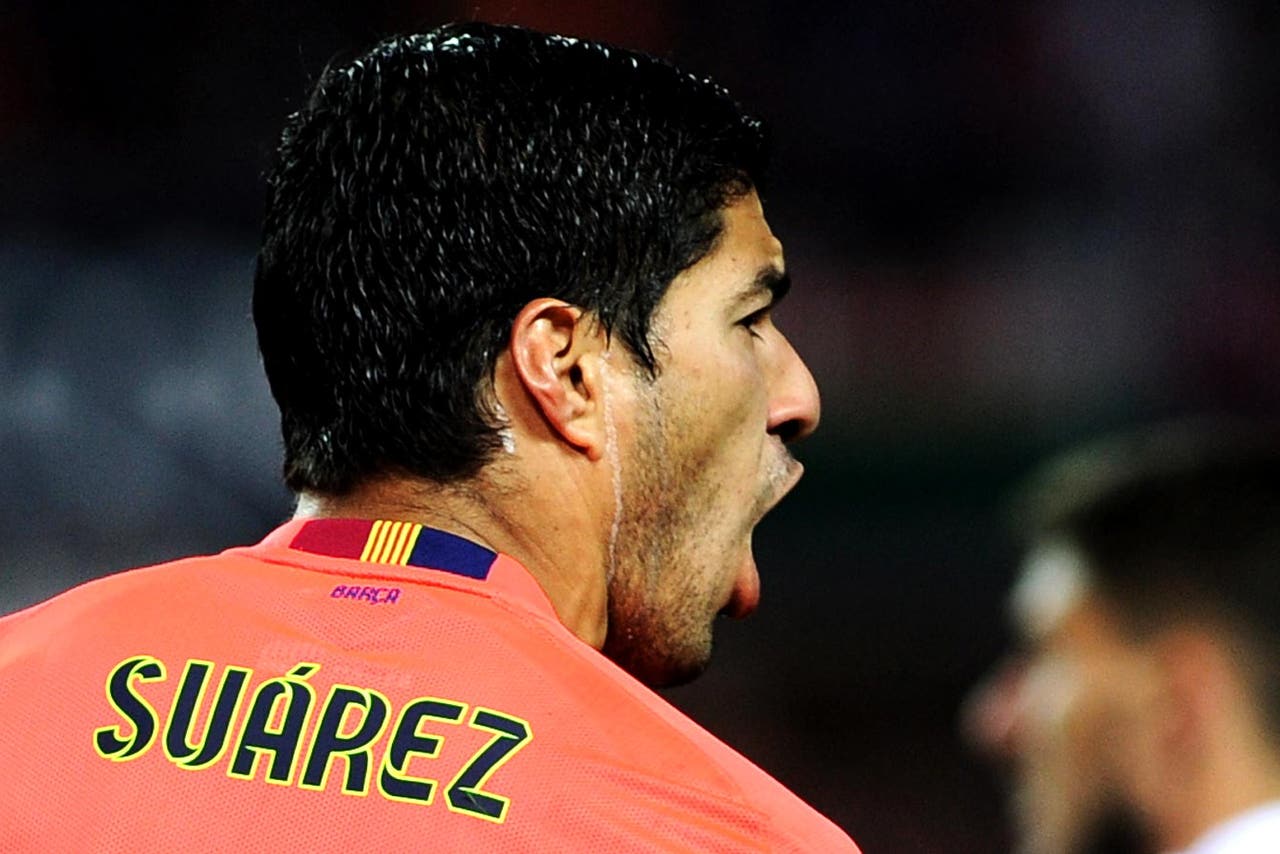 Luis Suarez has accepted "some of the blame" should be aimed at him for biting three separate players, but maintains that his victims "provoked me".
Suarez, who first bit an opponent - PSV's Otman Bakkal - while at Ajax in 2010, has now been punished for three separate instances of biting.
The former Liverpool man courted controversy in April 2013 when he was banned for 10 games after biting Chelsea defender Branislav Ivanovic in a 2-2 draw.
Now at Barcelona, Suarez was unable to play for the first few months of his Camp Nou stay after the £70million man sank his teeth into Italy's Giorgio Chiellini in a World Cup Group D match for Uruguay at the 2014 World Cup last June.
Suarez was banned for "all football activities" for four months by FIFA as a result, and expressed his "regret" not long after, saying: "My colleague Giorgio Chiellini suffered the physical result of a bite in the collision he suffered with me.
"For this I deeply regret what occurred, apologise to Giorgio Chiellini and the entire football family and I vow to the public there will never be another incident like it."
However, 10 months on from his apology, Suarez believes the victims of his bites also deserve a portion of the blame.
"Some of the blame in the past was mine, some of it must go to the defenders who provoked me," the 28-year-old said.
"Chiellini and Ivanovic, for example, are two that wind you up again, and again, and again.
"They are irritating, but now what happens is that I provoke the defenders. Before I'd engage in a battle with them, now I walk away."
---