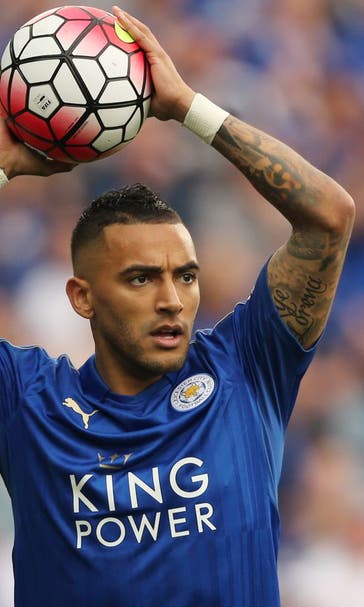 Simpson to miss part of Foxes' title celebrations amid curfew
May 12, 2016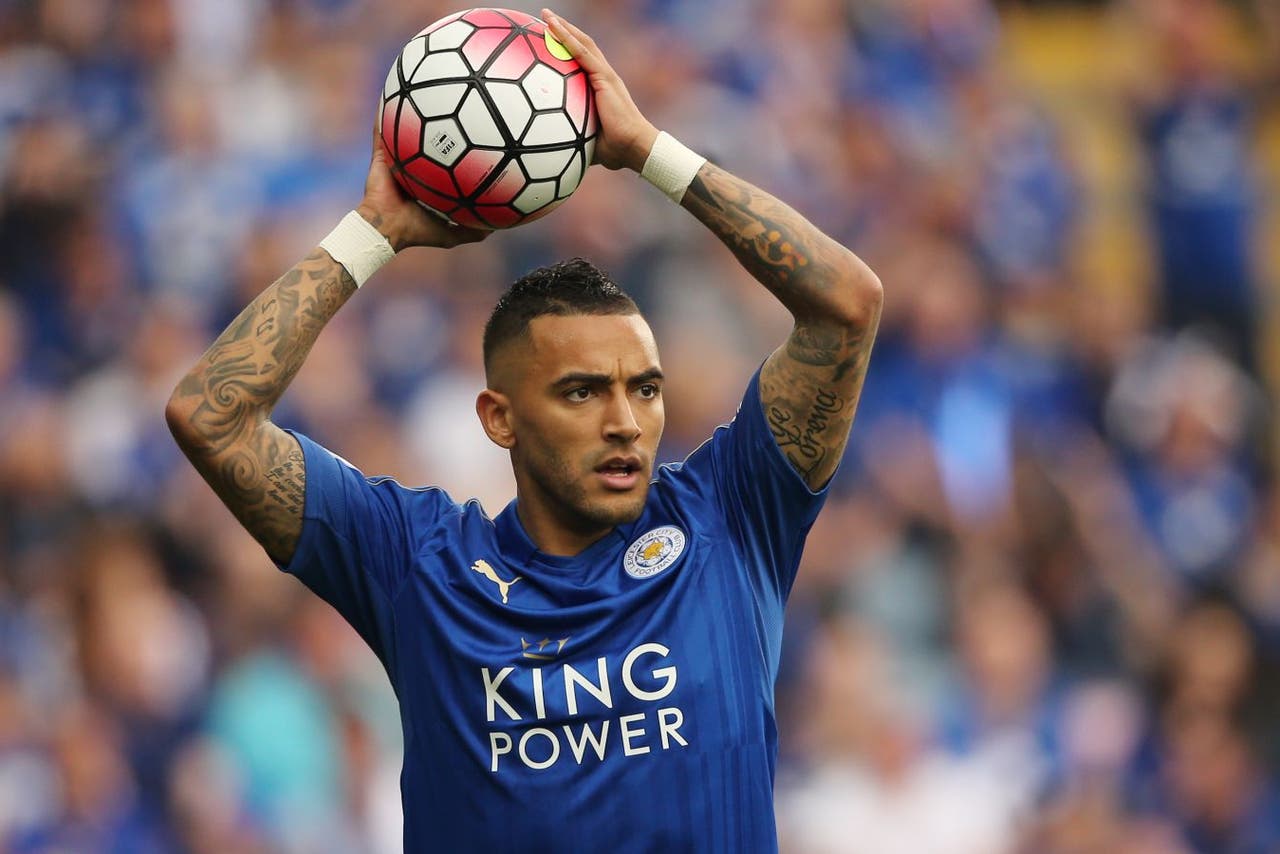 Premier League-winning footballer Danny Simpson will miss part of Leicester's historic title-winning celebrations and end-of-season bash after a judge ordered he must serve a curfew immediately for throttling his ex-girlfriend.
Defender Simpson, 29, had only done half of the 300 hours he was sentenced to last June for assaulting Stephanie Ward, the mother of his child, in a row at their house in Worsley, Greater Manchester, in December 2014.
His lawyer Gary Ryan came to Manchester Magistrates' Court to ask for the rest of his sentence to be revoked and instead be able to pay a fine.
Mr Ryan said the press had twice discovered where Simpson had been doing his unpaid work in the community and this "intrusion" had made it impossible for him to complete the work.
Simpson shook his head in the dock as District Judge Alexandra Simmonds accepted the reasons for him not completing the unpaid work were not his fault, but suggested a 21-day, 10pm to 6am curfew be put in place instead as the defendant had so much money a fine would be "no punishment".
The player's lawyer then argued a curfew would be especially "onerous" as his team still had one game to play, against Chelsea at Stamford Bridge on Sunday, followed that night by a function at a London hotel, then an open-top bus tour of Leicester on Monday and a trip to Thailand starting on Tuesday.
Judge Simmonds though was unmoved - and told Simpson he must start his curfew immediately.
She told the defendant: "I'm not satisfied a curfew would be unworkable despite the fact that the defendant will obviously be inconvenienced.
"The purpose of the order is to restrict the liberty of Mr Simpson as punishment for the offense for which he was convicted.
"This was an offense of domestic violence and the courts take domestic violence very seriously. You will have to serve your sentence. You will need to be in tonight at 10pm."
Mr Ryan responded that he had "already taken instructions on an appeal", but was told the defendant would have to comply with the order immediately, irrespective of any appeal being heard.
Simpson may appeal to a Crown Court judge on Thursday afternoon. Otherwise he must observe a 10pm to 6am curfew at his home in Swinton, Salford, for the next 21 days.
He will be monitored electronically by an ankle tag and if he breaks the order could be brought back to court.
Polly Neate, chief executive of Women's Aid, said: "We support Judge Simmonds' decision to impose a curfew on Danny Simpson.
"Perpetrators of domestic abuse must face the consequences of their actions, even if they are a famous footballer.
"It is important that these consequences are upheld by the judicial system to send out a strong message to all perpetrators: we do not tolerate your abuse."
Earlier Simpson's lawyer said a curfew would be "unfair and unjust".
Simpson had been convicted of assault after a police officer called to his house found him sat on top of his ex with his hands around her neck, on the evening of December 29 2014.
He denied the offense but was found guilty after a trial. He indicated he would appeal against his conviction but later this was dropped.
Simpson was sentenced to 300 hours' unpaid work on June 15 last year and has completed 145 hours to date.
Mr Ryan told the court press reporting had twice forced Simpson to abandon the placements he was at to complete the unpaid work order.
Simpson first began working in an Age UK charity shop in Eccles, parking his £200,000 Lamborghini round the corner.
This work placement then attracted press attention and photographers, Mr Ryan said.
Purple Futures, a contracted out, privately run community rehabilitation company handling Simpson's probation, then suspended that placement as "no longer suitable or viable", Mr Ryan told the court.
Simpson was then placed working at the HQ of Purple Futures, working with people with learning difficulties, doing eight hours a week, four hours each on Mondays and Thursdays, which had a "positive and humbling" effect on the defendant, Mr Ryan said.
But again the press found out where he was, the court heard, and reporters interviewed other offenders doing work alongside Simpson.
Mr Ryan said no suitable alternative placement could be found.
"For no fault of his own he can't serve the sentence that the court imposed upon him," he said.
It was suggested to the court that Simpson's life as a highly-paid footballer was a gilded cage where time was not his own, after his lawyer returned to court.
Mr Ryan said a curfew order, imposed by the judge and starting on Thursday, would be even more "onerous" for Simpson than the original unpaid work sentence.
He said Simpson had more work commitments in the next 10 days, including end of season parades and functions with the rest of his team which were not to be regarded as "a jolly for the players".
Mr Ryan said Simpson, despite being a footballer, was also "only an employee" and "at the beck and call" of his club.
He said the defendant is expected to travel to London with his team-mates on Saturday ahead of their last game with Chelsea at Stamford Bridge on Sunday.
There was then a function planned in a hotel in London and a further function on Monday which Mr Ryan did not disclose the details of in open court and instead wrote the details down and passed them to the judge.
On Monday Simpson is expected to be on the open-top bus champions parade in Leicester and the next day fly out to Thailand with the club's owners.
Mr Ryan said again this was "not a jolly up" for the players but an opportunity for the club's Thai owners to expand their commercial opportunities.
And he said Simpson simply did not know what his ongoing commitments would be.
He added: "This is an extraordinary set of events during the past weeks.
"Nobody expected this team would win, against all the odds, it's been described as a fairy tale.
"He may be a professional footballer but he's only an employee, he has no control over what events are organized.
"It's not like people imagine. He has very little time for himself, he's at the beck and call of the club."
---
---