Saudi Arabia
Saudi Arabia
Sheikh Salman urges respect for rules in AFC election
Published
Oct. 31, 2018 1:25 p.m. ET
KUALA LUMPUR, Malaysia (AP) — A change in election rules approved Wednesday gave FIFA vice president Sheikh Salman bin Khalifa a better chance of retaining his leadership of Asian soccer.
The Bahraini royal faces a challenge from Saudi Arabia, expected to be its former soccer federation president Adel Ezzat, in a vote next April where regional politics are a likely factor.
Saudi Arabia is targeting the AFC presidency as part of a wider campaign encouraged by the kingdom's crown prince, Mohammed bin Salman, to build influence in international sport.
The 47-member Asian Football Confederation's approval of the new rule means Sheikh Salman no longer needs the formal nomination of his home soccer federation, should it come under pressure from neighboring Saudi influence
"(The statute) requires candidates for the office of the AFC President to be nominated by at least three member associations — but not necessarily by the member association they represent," the regional soccer body said in a statement.
The AFC's elected leader gets one of FIFA's eight vice presidencies and takes a seat on the world soccer body's influential Bureau, which includes President Gianni Infantino and leaders of the six continental governing bodies. That panel is preparing to review Infantino's preferred option to accept a $25 billion investment offer to revamp competitions.
Sheikh Salman confirmed in September his intention to be a candidate in the April 6 election, and urged Wednesday that the process be free from outside influences.
"As you know our elections are always based on the spirit of fair play," said the sheikh, who lost the 2009 presidential vote to then-incumbent Mohamed bin Hammam in a bitterly fought campaign noted for accusations of wrongdoing from both sides.
"Like in football, the rules and regulations must be respected," Sheikh Salman told delegates Wednesday at the close of the AFC congress. "We need to be strong on this matter. "We do not need nor do we want any third party interference or influence in our elections."
The sheikh was first elected in 2013 to finish the term of former president Bin Hammam, who resigned before receiving a lifetime ban from FIFA. He was re-elected unopposed in 2015.
His expected challenger Ezzat resigned as Saudi soccer federation president in September to prepare a candidacy.
Sheikh Salman also gave Asia's endorsement to Infantino, who is seeking re-election in Paris next June. The sheikh was second to Infantino in the FIFA presidential election in February 2016.
Infantino was in Kuala Lumpur this week and posed with officials from the continental federation at a ceremony to mark the opening of a new AFC headquarters.
__
More AP soccer: https://apnews.com/apf-Soccer and https://twitter.com/AP_Sports
---
---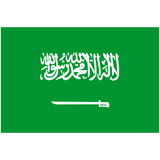 Get more from Saudi Arabia
Follow your favorites to get information about games, news and more
---