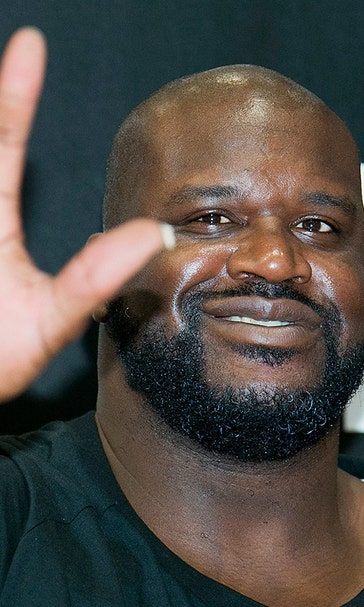 Shaq serenades League Two champs with 'We Are The Champions'
May 5, 2016

Earlier this year, basketball legend and burgeoning television personality Shaquille O'Neal professed his unexpected love for Northampton Town.
Now, having secured their promotion out of League Two and into League One in early April, Northampton Town have now clinched the league title ... and the Cobblers' biggest fan couldn't be more delighted.
To demonstrate his exuberance Shaq sent along a video to Northampton Town, signing Queen's "We Are the Champions."
He even had the scarf! Sure, his singing voice leaves a bit to be desired, but we highly doubt he cares what anyone has to say about it. His team just won the league!
While Leicester City's improbable run to the Premier League title stands as this season's undisputed Cinderella story, Northampton's rise from the brink of administration to the top of League Two stands as another victory for the little guys. And one big, big guy.
As for other celebrations, the Cobblers will hold their victory parade on Sunday in Northampton. As incredible as it would be to see Shaq join the parade ... he'll probably be busy with NBA playoff duties. 
MORE FROM FOX SOCCER:
---
---