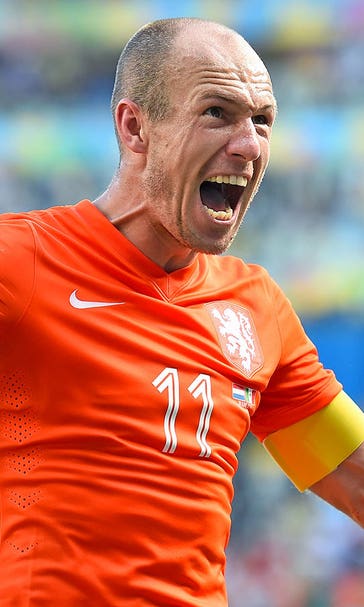 Robben to face no FIFA action after admitting dive against Mexico
BY foxsports • June 30, 2014
FIFA will not be taking action against Arjen Robben after he admitted diving during Holland's 2-1 win over Mexico.
Robben reportedly apologized for diving on one occasion in the game - but not for the decisive penalty in stoppage time which he said was "definitely a foul".
FIFA head of media Delia Fischer said the disciplinary committee would only look retrospectively at "serious infringements" of fair play rules - diving only carries a yellow card sanction - and that Robben would face no action.
She told a news conference in Rio de Janeiro: "Simulation is not something we want to see on the field of play but the referees are trained to identify these simulations and punish them by showing yellow cards.
"The disciplinary committee will look iRnto serious infringements.
"We appeal to the spirit of fair play which is the over-arching message we have."
The Dutch FA (KNVB) issued a statement insisting Robben's comments to Dutch TV station NOS had been misinterpreted.
The statement said: "The media have interpreted statements from Robben in a Dutch post-match interview completely wrong.
"In a studio interview with NOS, the forward stated that the decision of the referee to give a penalty was perfectly correct in the second half.
"However, in the same interview Robben also mentioned two situations earlier in the game (first half), when he was brought down.
"The striker said that in one of these situations should have been awarded a penalty, but in the other case, he went over too easily."
Robben is due to appear at a press conference after the Holland team's training session in Rio.
---