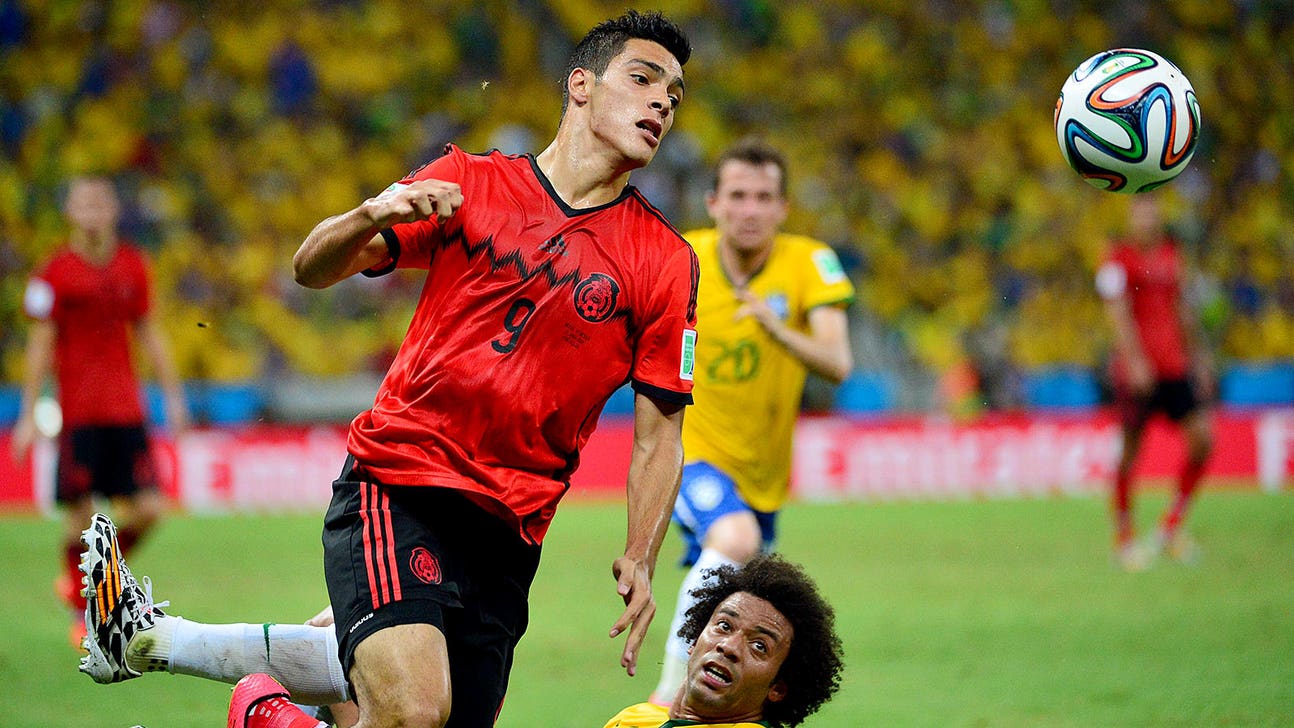 Raul Jimenez displays his ambition by securing Atletico Madrid switch
Published
Aug. 13, 2014 11:19 p.m. ET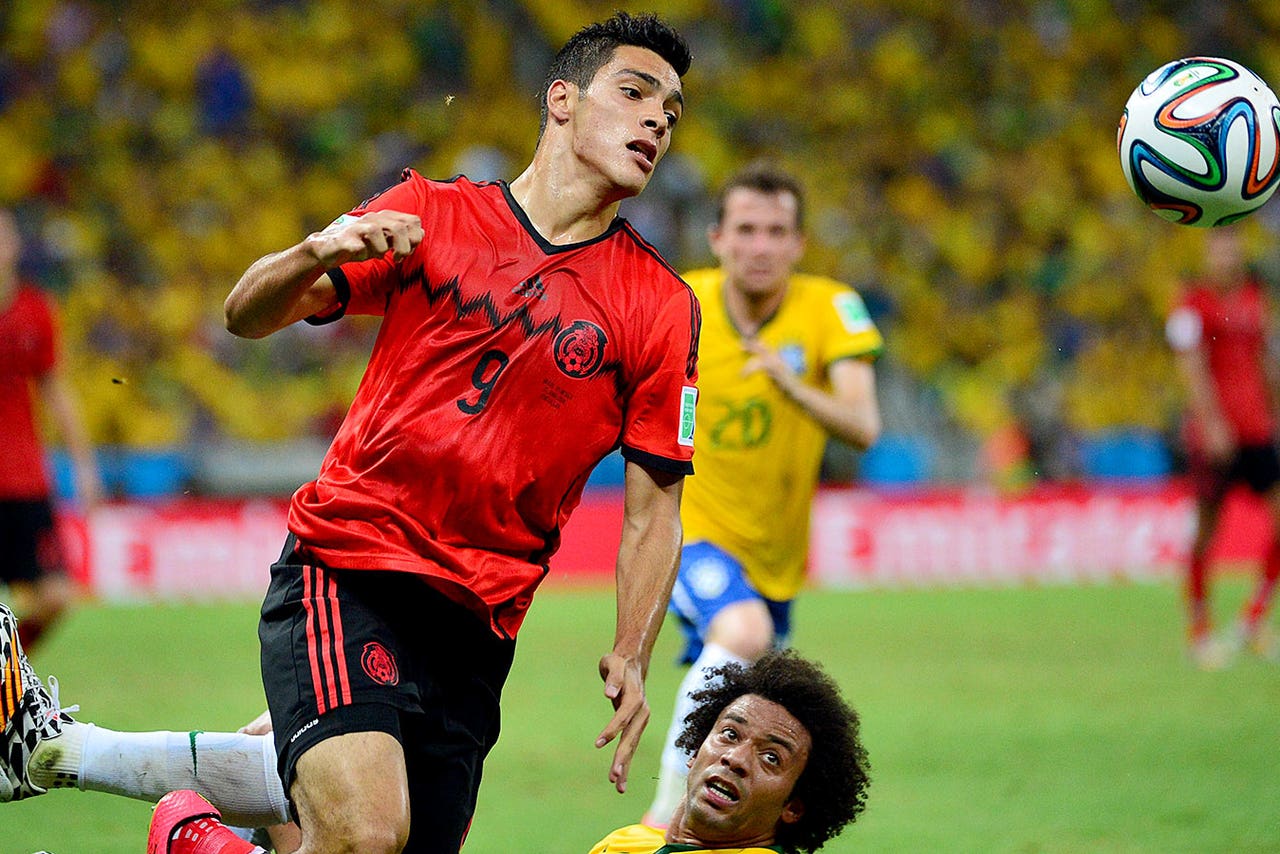 There is a certain sense of ambition marking the path selected by Raúl Jiménez over the past few months. Jiménez achieved his primary goal of making the Mexico squad for the World Cup, but he pondered the next step shortly thereafter. He understood the need to press onwards even with that particular milestone out of the way.
Jiménez also knew he could not continue his progress with Club América over the long haul. It is no slight against one of the largest clubs in this hemisphere. Rather, it is an acknowledgement that Jiménez -- at least by his production over the past few years -- required a different challenge to coax the most out of his ability.
América and Liga MX guided him through his development and provided a place to cultivate his skills in the wake of the success at the 2012 Olympics. He received regular first-team action and thrived under the pressure of producing regularly for one of the country's two most adored clubs. His sustained success included eight or more goals in the past three tournaments, five multi-goal games and a prominent role in the title-winning side during the 2013 Clausura.
Jiménez jumped atop the scoring charts again after he returned from the World Cup, but he pushed for something more. He wanted to test himself overseas and thrive where others have stumbled. He yearned for the opportunity to move onto the next phase of his career.
Atlético Madrid stepped into the breach on Wednesday and struck the sort of deal beyond any reasonable expectations at the start of this summer. Atlético warded off simmering interest from other parties with a staggering statement of intent. Jiménez joined the La Liga winners for a reported fee of $14 million, a sum large enough to set the record for an outgoing transfer from a Liga MX side to a foreign outfit.
It is a considerable outlay for a player with plenty still to prove at the top level. Jiménez excelled in Liga MX, but he operated on the periphery with El Tri for much of this year. He languished on the bench with Giovani dos Santos, Javier Hernández and Oribe Peralta ahead of him in the pecking order and played just six minutes against Brazil at the World Cup. He must now confront and overcome a similar problem in Madrid with Mario Mandzukic expected to entrench himself in the side and a competition brewing to partner him.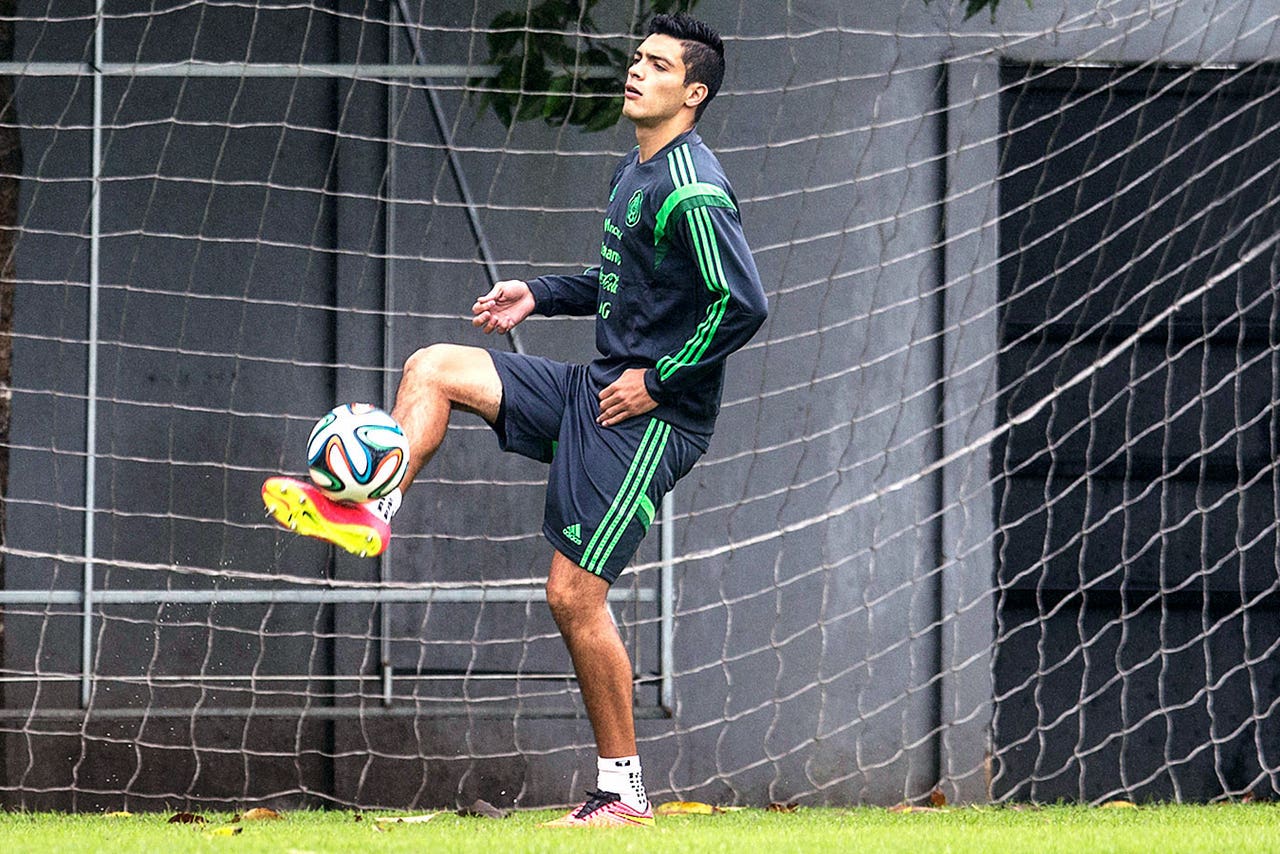 Jimenez played just six minutes at the World Cup in the face of withering competition up front. He must figure out a way to force his way into the team with Atlético Madrid.
The tussle for places provides Jiménez with ample incentive to polish his game over the next few months. He must perform daily to satisfy the exacting standards established by Diego Simeone on the training ground and in the matches themselves. The margin for error is essentially gone now. He must adjust quickly or face the consequences of falling short.
He boasts the tools to adapt to La Liga with his improving all-around game, though he does not possess one skill readily identifiable as world class. He links well enough with others and moves intelligently in the final third to place himself in threatening areas. He scurries about earnestly on and off the ball to place himself in the proper positions. He takes the chances reliably enough when they are presented to him. And he functions creditably within a team dynamic despite his reliability in front of goal.
Jiménez must ensure the characteristics established during his wildly successful time at América translate effectively to his new home. It is not an easy switch for someone so accustomed to excelling at a certain level. The demands are stricter now. He must summon the sharpness to satisfy them at each and every turn. This is the sort of assignment where a player of his considerable talent can fall short through no fault of his own. He cannot afford to leave a thing to chance to provide himself with the best opportunity to determine his own fate.
By following in the footsteps of Hernandez and Hugo Sanchez and subjecting himself to the crucible of a higher standard, Jiménez accepts the challenges ahead. There is nothing straightforward about the road ahead for him now. Atlético highlighted its faith in his potential by splashing the cash to secure his services, but the transfer fee guarantees little. He is now operating at the very highest levels. He must respond accordingly in order to justify his arrival and secure his place in Simeone's plans over the short- and the medium-term.
It is a burden Jiménez accepts gratefully even with Hernández's frustrating quest for a regular first-team place at Manchester United serving as a cautionary tale about the peril ahead. Few players ever find themselves in this rarified air. Jiménez reached this lofty perch at a tender age as a result of his desire to chase something more. His pursuits reflect well on his ambition. It is now down to his application and his talent to validate the chosen course.
---