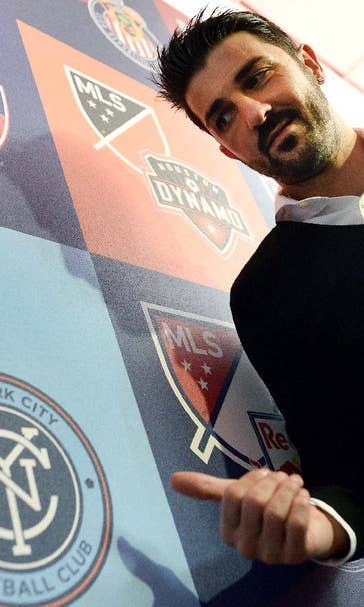 New York City striker David Villa calm over Frank Lampard situation
BY foxsports • February 11, 2015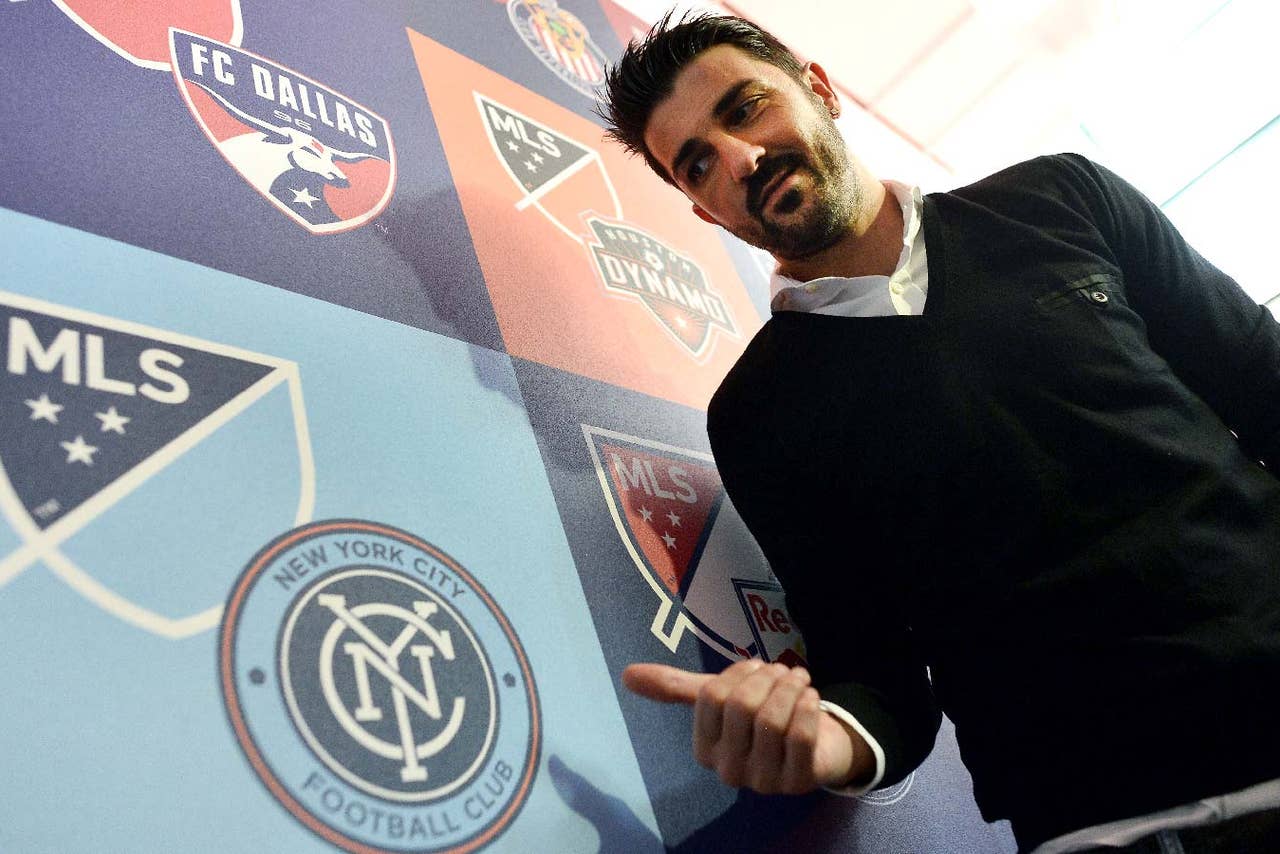 David Villa has no qualms with Frank Lampard's decision to delay his arrival at New York City FC until July.
The club won their first official match on Tuesday when they beat St Mirren 2-0 in a friendly in Manchester.
Villa, one of the two biggest signings the newest MLS franchise has made, starred in a 45-minute cameo, scoring the opening goal and pulling several tricks out of the bag to wow the 2,000-strong crowd which had gathered at Manchester City's Academy Stadium.
Lampard, however, was nowhere to be seen. He was in Stoke preparing for Manchester City's Barclays Premier League match at the Britannia Stadium.
Lampard was due to join New York City in January, but he postponed his move to the Big Apple so he could see the season out with Manuel Pellegrini's men.
That move infuriated a number of the 13,500 season ticket holders at the American club, but Villa says he understands why Lampard chose to remain in England for a while.
"It would have been great if he was here now, but obviously for the football club the best thing is for him to stay in Manchester," Villa said.
"We are only going to be focused to work hard so that when he joins in July, we can be a team that is really good and he can only improve us."
New York City supporters group the Third Rail said last month it was "outraged" by Lampard's decision.
But New York City manager Jason Kreis is certain the club's fans will instantly warm to Lampard in July despite the furore surrounding the midfielder's move across the Atlantic.
"I think they will (receive him well)," said Kreis, who ended his six-year tenure at Real Salt Lake to coach New York City.
"I think at the end of it all, when everybody is calmed down and settled down a little bit, that everybody can forgive and forget."
Kreis has grand ambitions for the club, owned by the wealthy backers behind Manchester City.
The 42-year-old hopes it will not just be Villa and Lampard who star for the franchise this season.
"It's my dream really that at some point very quickly the fans of New York City aren't talking about the individual players, I'm hopeful they understand that this is about a team, it isn't about David Villa or Frank Lampard or Jason Kreis," he said.
"This is about a squad and a club and what we can do for the community."
To help him in his cause, Kreis is hoping to use his connections with City to sign some of the Premier League champions' squad on loan.
"I have a lot of interest in bringing some Man City players over on loan because I think it would be a cool thing," Kreis said.
New York City will play Danish team Brondby at Manchester City's Academy Stadium on Sunday before returning to America, where the MLS season begins next month.
---
---