Monaco
Monaco
Monaco denies accusations of bypassing Financial Fair Play
Published
Nov. 5, 2018 9:39 a.m. ET
PARIS (AP) — French soccer club Monaco has denied accusations it tried to bypass Financial Fair Play rules through a fake multi-million dollar contract with a marketing agency.
Monaco said Monday in a statement that stories published by the Mediapart website and other media as part of a "Football Leaks" series "contain false information and many inaccuracies."
According to Mediapart, Monaco owner Dmitry Rybolovlev attempted to hide illegal funding behind a marketing contract involving an offshore structure of companies in the British Virgin Islands and Hong Kong.
Monaco said it signed a deal with the AIM agency but insisted the contract "has never been executed and as such never entered the club's account ... It has therefore at no time been used in the context of Financial Fair Play."
Mediapart reported that Rybolovlev planned to inject millions of dollars of his own money into the club's accounts — in violation with UEFA rules — through the marketing deal signed in June 2014.
"AIM was to ensure the club received annual revenues of 140 million euros for a period of 10 years," Mediapart said. "It represented an extraordinary sum - higher than the club's then-annual spending of 125 million euros, but also five times more than the value of the largest sponsorship deals secured by Real Madrid or FC Barcelona."
The online newspaper said that Monaco had registered losses up to 170 million euros over the three previous seasons and was at risk of being excluded from the Champions League.
"The plan was for the sum to be secretly provided by Rybolovlev, using an offshore arrangement that funneled the funds via the British Virgin Islands and Hong Kong," Mediapart wrote. "Thus Rybolovlev's funds would appear to come from a sponsorship deal, which would meet the requirements of UEFA's financial fair play rules."
In its response, Monaco denied any wrongdoing and said it wanted to increase its commercial resources and sponsorship through the deal. Monaco insisted the contract was real and included "marketing resources, sponsoring but also all revenue related to the Champions League. The agency had to find 30 million euros in additional resources."
According to Mediapart, the deal ultimately collapsed because of a dispute between Rybolovlev and the head of AIM, Bernard de Roos, who reportedly threatened to reveal the scam to UEFA. Monaco said it never went through because it proved to be "too ambitious and unachievable."
Placed under investigation by UEFA's Club Financial Control Body for its overspending, Monaco reached a settlement in 2015 to pay a fine of 3 million euros, plus 10 suspended. Mediapart claimed that UEFA's investigatory chamber had opened an investigation into the AIM contract but that Monaco escaped heavy sanctions through a campaign of lobbying of Andrea Traverso, the head of UEFA's financial fair play program.
---
---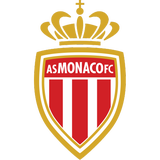 Get more from Monaco
Follow your favorites to get information about games, news and more
---