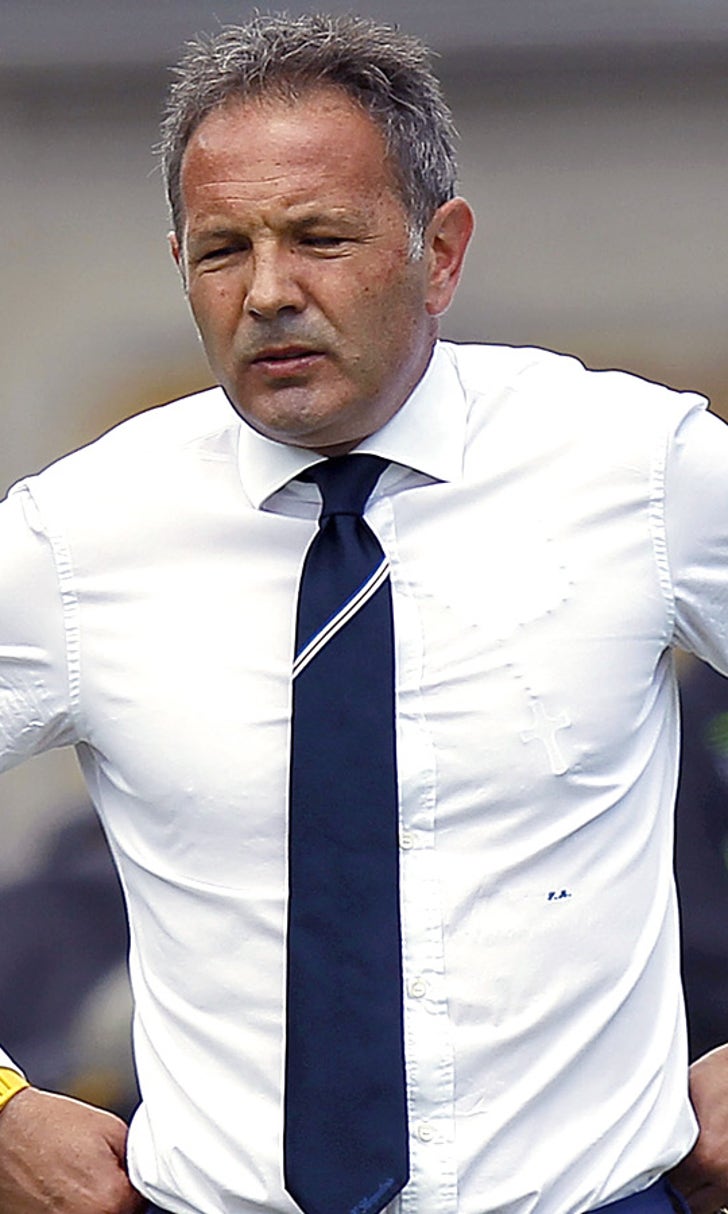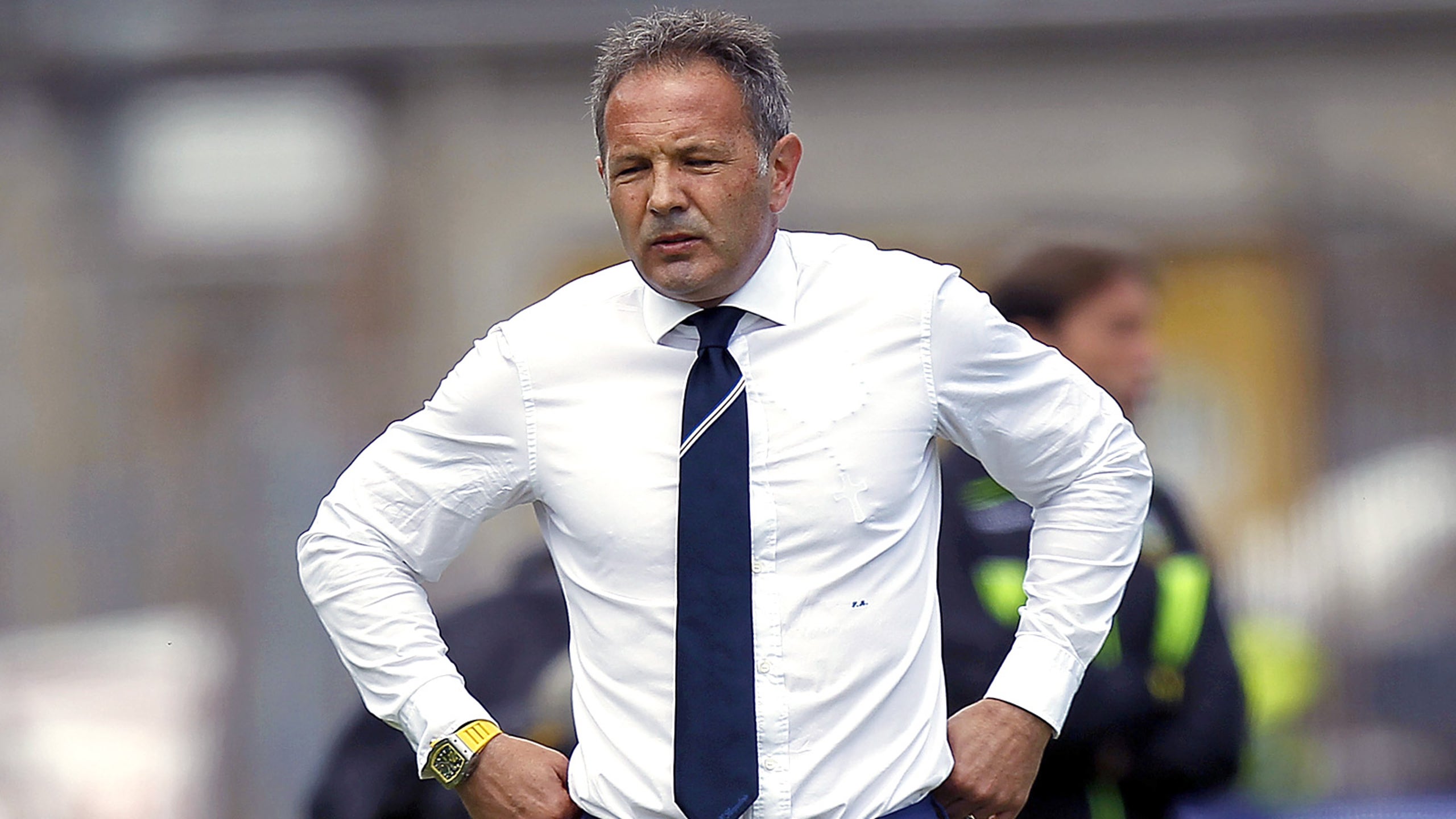 Mihajlovic leaves Sampdoria post, expected to join Napoli
BY foxsports • June 1, 2015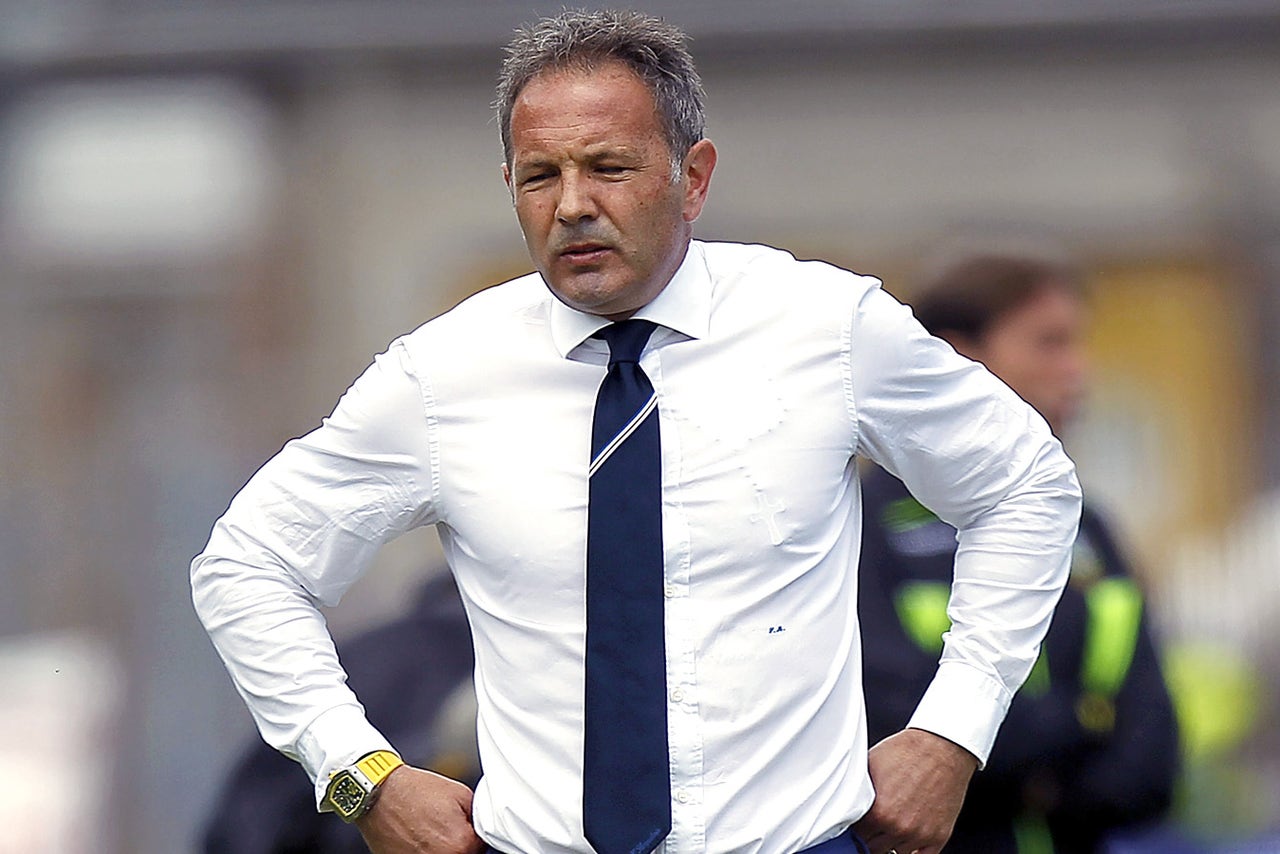 Sinisa Mihajlovic has stepped down as coach of Sampdoria amid speculation he will replace Rafael Benitez at Napoli, but insisted he does not have another job to go to.
Mihajlovic ended a two-year spell in charge at Samp after their 2-2 draw with relegated Parma in the final match of the season on Sunday.
"The most difficult time has come for me, that of the goodbyes," the Serbian said in an open letter on his club's official website. "These are my last words as coach of Sampdoria.
"My adventure has come to an end."
Mihajlovic, a former Samp player, joined the Genoa club in November 2013 with the team struggling at the lower end of the table.
He guided them to 12th place that season, while this year steering them to seventh - which could be good enough for a Europa League place dependant on the outcome of sixth-placed Genoa's appeal against the denial of a UEFA licence.
"I am proud to leave a club that is confident in its means, courageous and capable of facing top teams without fear," Mihajlovic said. "I leave a group of players that have grown a lot in the past two years.
"Whoever comes after me will find a team that has a work ethic, that knows what sacrifice, professionalism is.
"This is the biggest legacy I could leave.
"I am proud of the work done in the past two years and I believe the fans and the club should be.
"I've given everything I could for this club and I hope I have done enough to remain in the history of the club."
Mihajlovic, a long-time player in Italy's Serie A, coached Bologna, Catania, Fiorentina and the Serbian national team before landing the job at Samp.
"As a cycle ends I would like to quote John F Kennedy who said: 'We need to use time as a tool, not as a couch,'" the 46-year-old said. "It would be easy for me to remain here but I don't want to sit down.
"It wouldn't be fair for my career and probably neither for the team.
"I had an aim and I reached it.
"Now I'm looking for another challenge."
Mihajlovic insists he has not agreed terms with any other club yet.
"I leave Samp without having for the time being another team or an open negotiation," he said. "Anything can happen, even that I stay at home.
"But my head and my heart say it's the right decision."
---