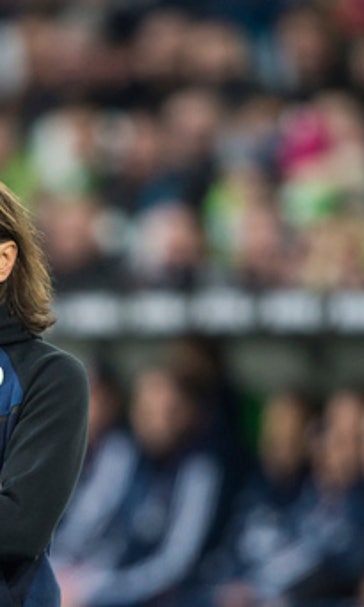 Martin Schmidt quits as coach of struggling Wolfsburg
February 19, 2018
WOLFSBURG, Germany (AP) Martin Schmidt has quit as coach of relegation-troubled Wolfsburg with 11 rounds of the Bundesliga remaining.
The Volkswagen-backed club says it accepted Schmidt's resignation on Monday ''after an intensive and contentious discussion'' and it ''expressly regrets'' his decision.
Schmidt told managing director Tim Schumacher, sporting director Olaf Rebbe, and the supervisory board of his decision, said to allow Wolfsburg to ''improve the actual sporting situation through a new impulse from the coaching bench and to take away the ever increasing pressure from the club and himself personally.''
Schumacher tells the club website, ''We were all totally convinced that we would turn the tide together. This move from Martin Schmidt was surprising and unforeseeable, especially as we do not fully understand all his reasons.''
Schmidt took over on Sept. 18 after Wolfsburg fired his predecessor Andries Jonker. He lost only five of his 19 Bundesliga games, but 11 ended in draws. Wolfsburg won only three league games with him in charge.
Schmidt's last game was an encouraging 2-1 defeat at home to runaway league leader Bayern Munich on Saturday, a loss that left the side just one point ahead of Schmidt's former side, Mainz, in the relegation playoff place. The sides meet in a high-stakes clash on Friday.
Wolfsburg says team training is postponed to Tuesday, and the person to lead it will be announced soon.
---
---