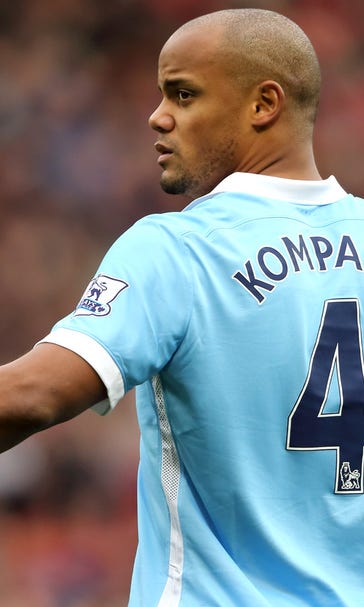 Kompany thinks UEFA is wrong to investigate Manchester City
November 2, 2015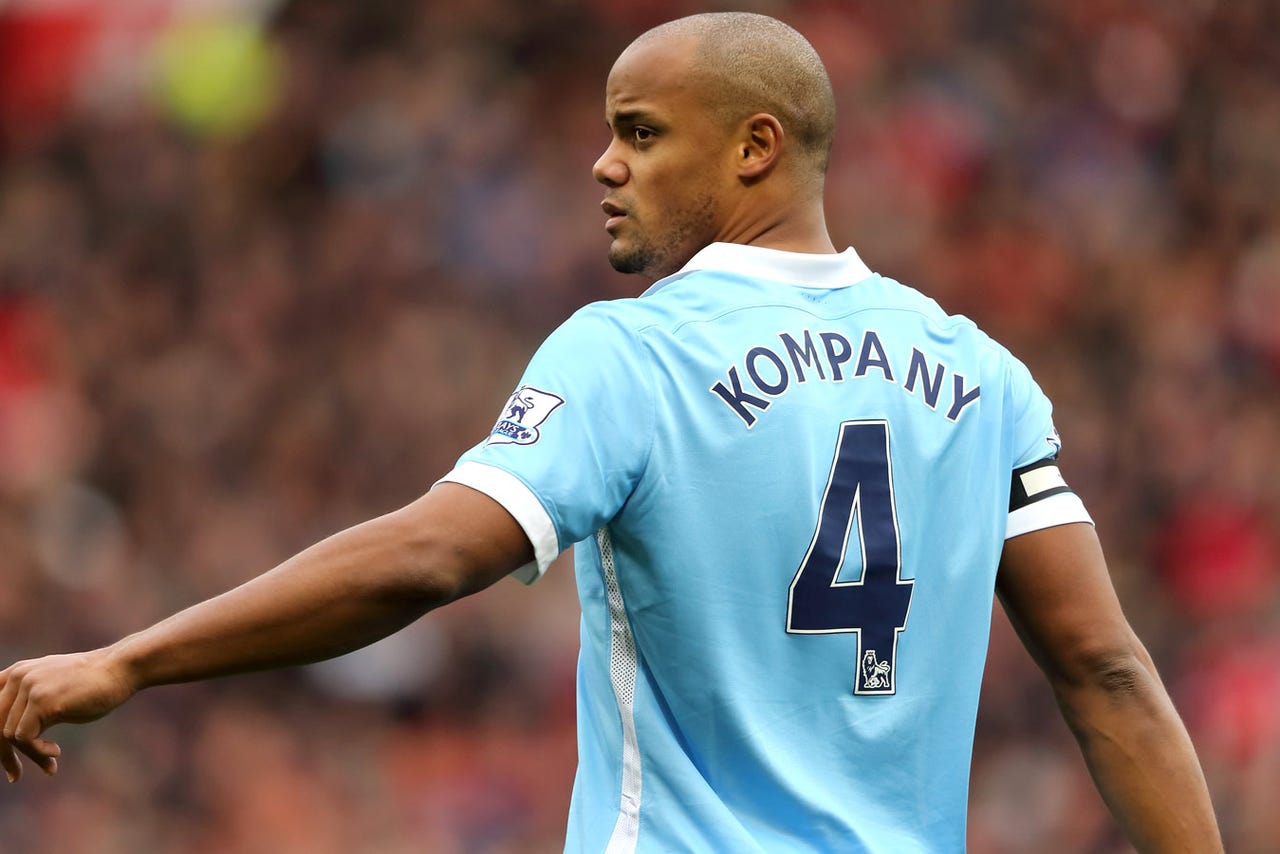 Manchester City skipper Vincent Kompany believes UEFA has made a mistake investigating the club because of fans booing of the Champions League anthem.
City were reported to the European governing body under regulations concerning the "disruption of the competition anthem" after fans jeered during its playing prior to last month's home game against Sevilla.
Supporters of City have regularly shown their disapproval of UEFA in such a manner over the past year.
Much of their frustration comes from UEFA's decision to play a Champions League match in Moscow behind closed doors because of misbehavior from CSKA fans which included racial abuse.
City fans who had paid to travel to Moscow were not compensated by UEFA and had a request to attend the match turned down, while some CSKA supporters were then allowed to attend the fixture.
Kompany insists City fans have every right to protest in the way they have and points out players sometimes have to deal with far worse when they play on the continent.
The Belgium defender said: "It's a joke. We have played many games in Europe where there has been racial abuse and we have had to put up with it.
"And there have been times when we have been sanctioned in the same way as the team that was actually perpetrating those chants.
"In Moscow we weren't allowed to have any support inside the stadium. I don't see what our fans did wrong.
"I have experienced it as well when I was a kid playing at Anderlecht, certain games in Europe where you had a lot of racial abuse. So in that sense this is not justifiable - there is nothing holy about the Champions League anthem.
"UEFA can do what they want to do, but in the end if people feel it's the right thing to do, they have the right to do it. How else can they show their frustration and somehow have a voice that matters?
"The fact that we were given the sanction is actually drawing more attention to what they are trying to do. We support our fans."
City are back in Champions League action on Tuesday with their return clash against Sevilla in Spain.
Manuel Pellegrini's side have six points in Group D - one behind leaders Juventus - after back-to-back wins over Borussia Monchengladbach and Sevilla.
Kompany is determined to maintain the momentum and help City establish themselves among the European elite.
The 29-year-old added: "For us as players, it's the last thing we have to achieve in order to prove we have become a big club.
"In England it is undoubted that over the last four or five years we have been amongst the top teams, but in Europe that has not been the case yet.
"I do understand why the Premier League is so important as it is so hard to win, and I understand we have to go to the next level in Champions League. It's easy to say but very difficult to do.
"We will be patient but if we have a good day we can beat any team. Hopefully we can go to Seville with a positive attitude."
---
---