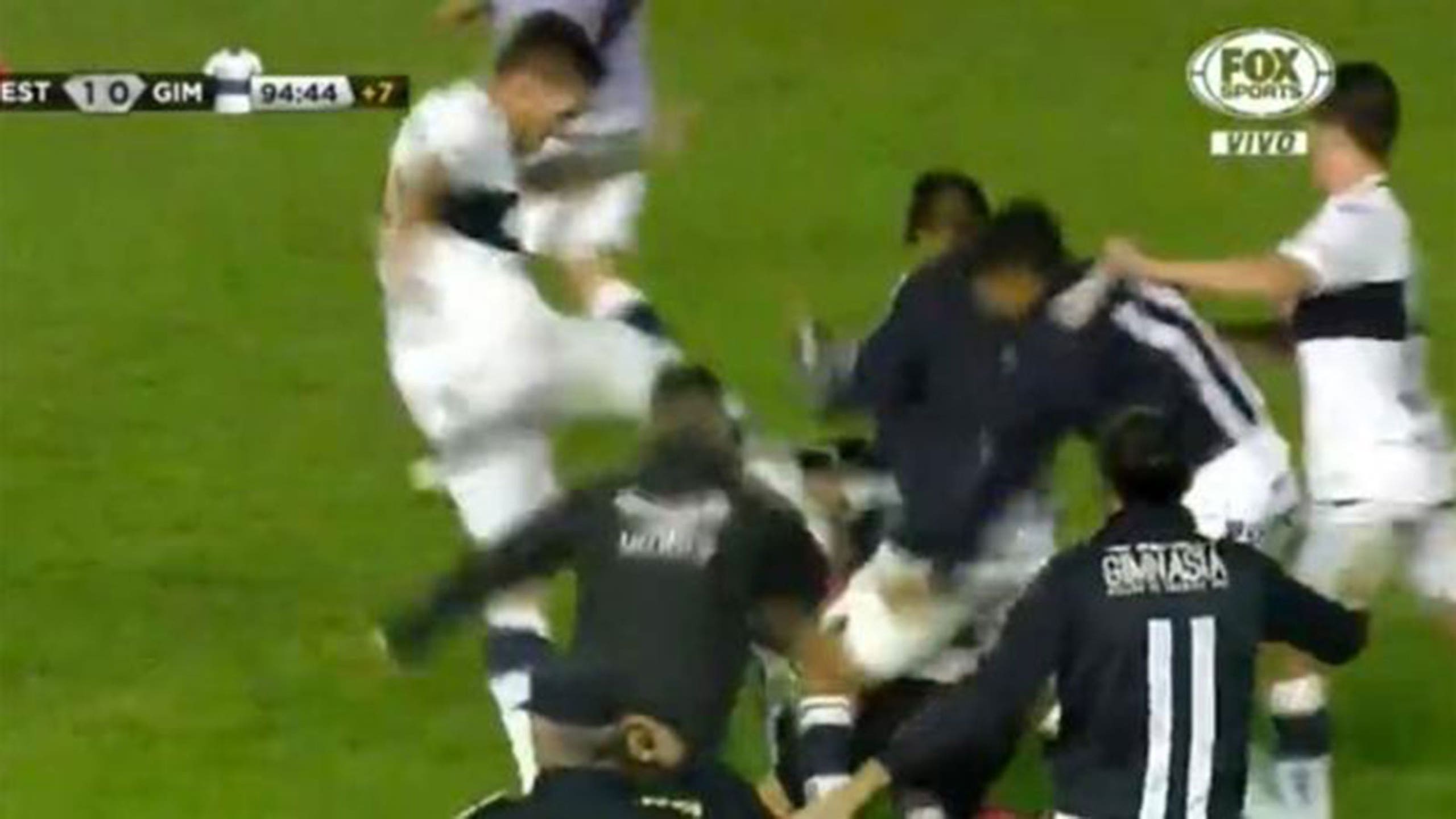 Karate kick, brawl mar Estudiantes-Gimnasia friendly
BY Danny Michallik • February 1, 2016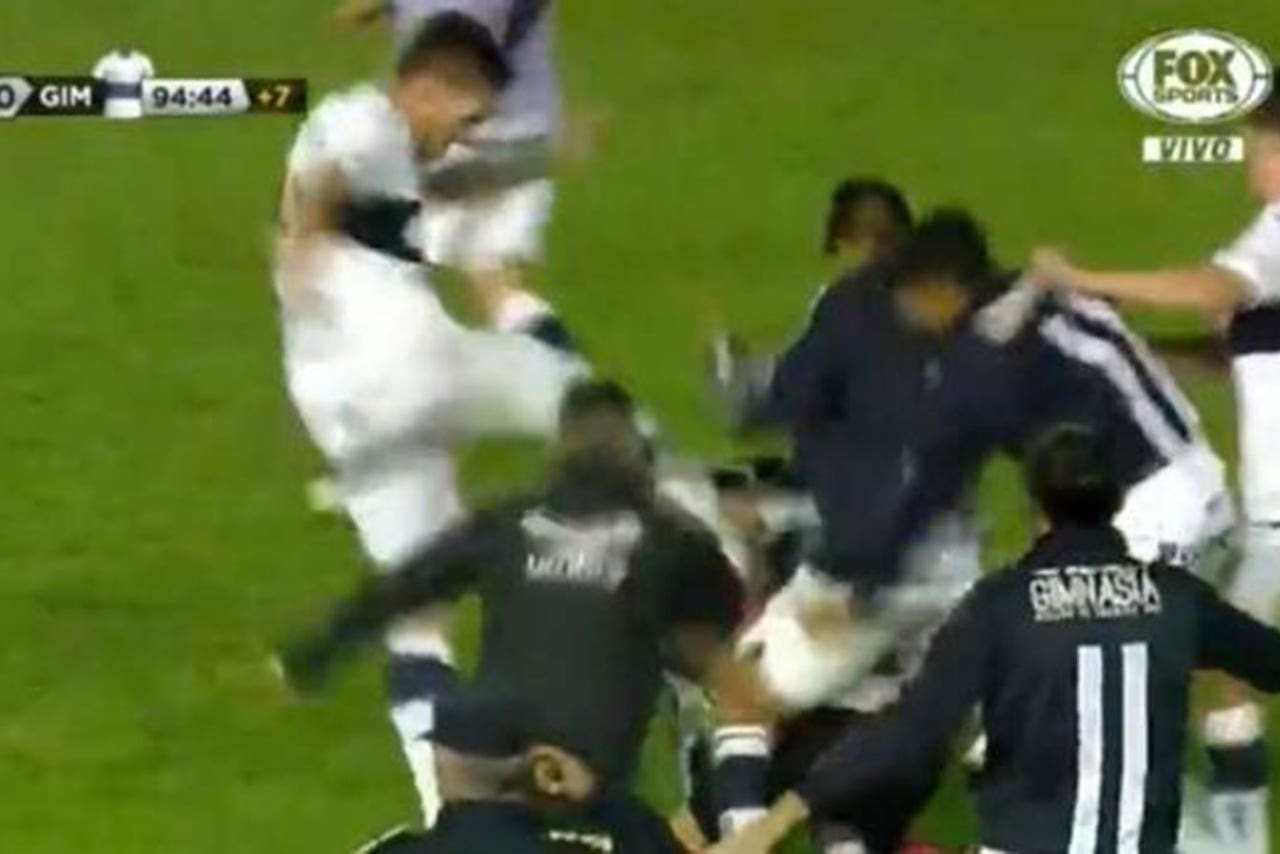 It was supposed to be a friendly, but a friendly it was not. Far, FAR from it, in fact.
For the second time in a week, a preseason tune-up between local Argentinian rivals went absolutely haywire. And no, Boca Juniors and River Plate were not in the thick of it all.
Estudiantes and Gimnasia have been butting heads for nearly a century, and the latest installment of the La Plata derby was abandoned following a brutal, bench-clearing brawl. But before that, Estudiantes' Álvaro Pereira pulled no punches just before the hour mark, karate kicking Gimnasia defender Facundo Oreja in the face and earning himself a straight red card in the process. Watch:
Ouch! Luckily for Oreja, who was loaded into an ambulance, appeared as if he was able to walk away from the incident virtually unscathed. But that was just the beginning.
Tempers then flared (to put it mildly) in second-half stoppage time after Estudiantes' Santiago Ascacibar blatantly hauled down a Gimnasia player from behind, and was issued a red card. As he departed the field, however, Ascacibar was mobbed by a flock of Gimnasia players (and rightly so), prompting a melee chock-full of karate kicks, punches and what have you. Take a look:
How's that for a grand finale?
H/T SB Nation
---
---