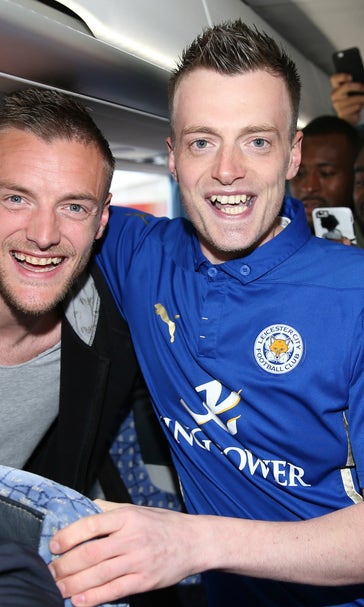 Jamie Vardy doppelgänger joins in on Leicester celebrations
May 3, 2016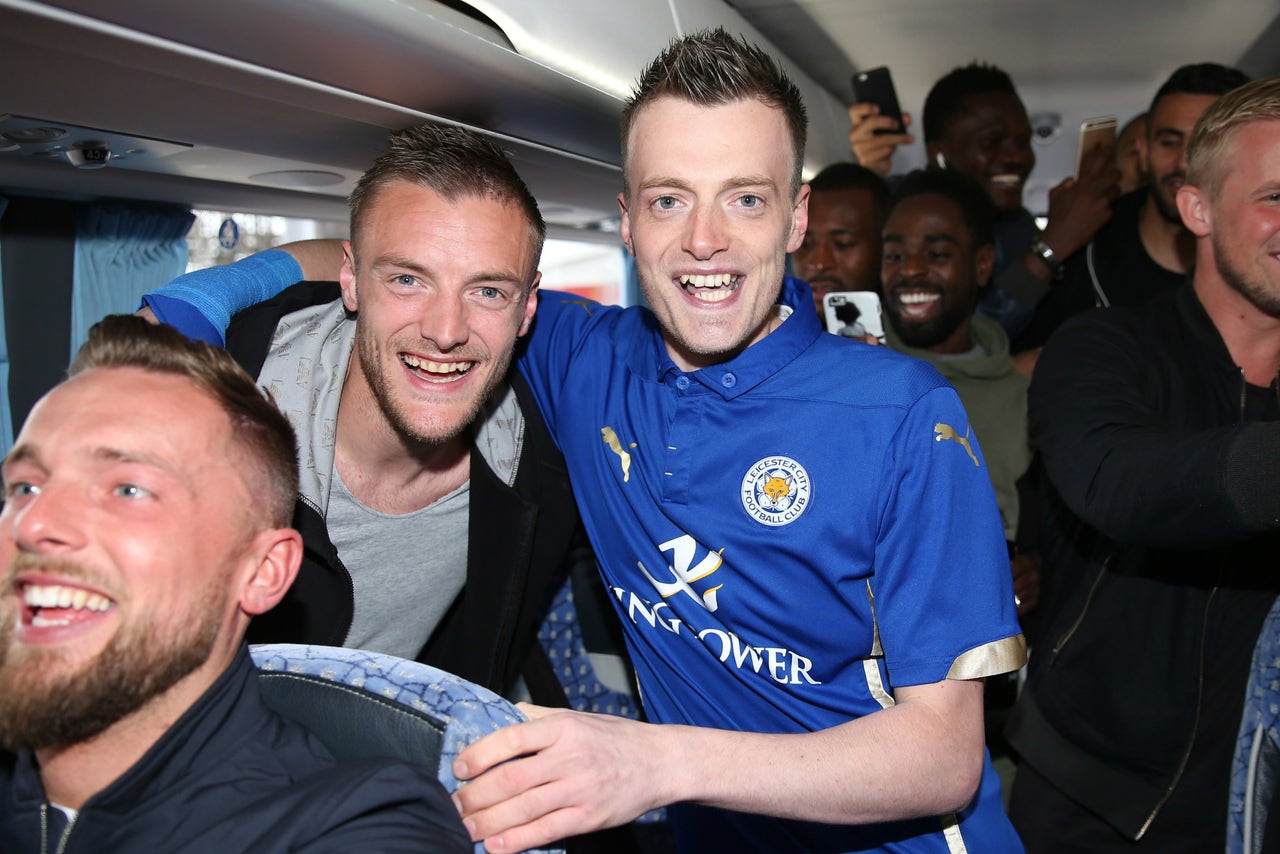 Roughly 24 hours have passed since Leicester City were confirmed Premier League champions. And though they still have two matches to prepare for to close out the campaign, that didn't stop them from maintaining their celebrations long into the night.
And the next day.
The bedlam carried over into Tuesday as the Foxes made a surprise pit stop at King Power Stadium and joined thousands of supporters on hand. One not-so-ordinary fan received some special, special treatment.
You couldn't possibly find a clearer lookalike!
His name? Jamie Vard ...€" err, we mean Lee Chapman, a postman who got the ride of his life. A lifelong Leicester follower, Chapman, like Vardy, stands at 5' 10" and 29 years of age.
"I've not slept," he told the Guardian. "I went in for work at 6.30am and ran my round so I could be here outside the stadium. I'm still supposed to be at work now."
Just another reason why the Leicester fairytale never ceases to amaze.
MORE FROM FOX SOCCER
---
---